Master the Craft with the Wooden Puzzle Experience
Discover within this Wooden Puzzle, a beautifully detailed gramophone featuring a golden spout revealing an idyllic gazebo surrounded by flowers. From this spout, vibrant blooms emerge, further adorned by a blue bird perched elegantly. Shaped in the likeness of a watering can, it beckons puzzle enthusiasts for a truly immersive experience.
Step into a World Beyond the Ordinary
Venture into a universe where each piece is distinctively crafted. Every element is uniquely shaped, enriching the assembly process. Large form-fitting components, varying from wild creatures to iconic landmarks, grace the design depending on the theme, making the assembly all the more riveting.
Bonding Beyond Barriers
A wonderful endeavor for adults and youngsters over 10, it provides an unmatched avenue for parents and children to bond. Engaging in this assembly is more than a pastime; it's a cherished memory in the making.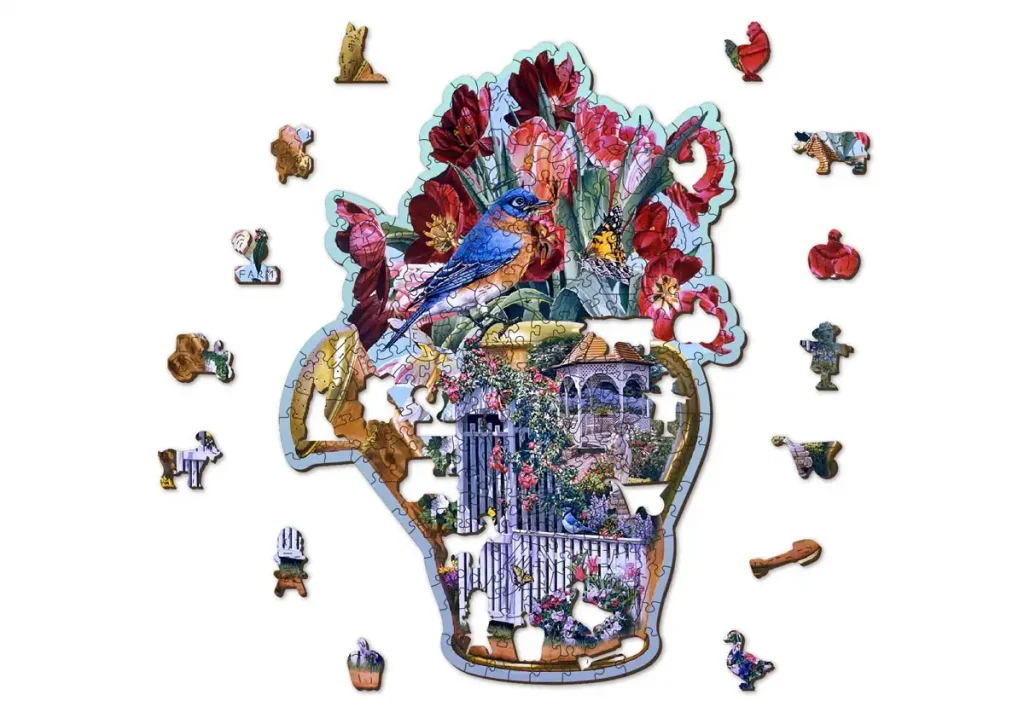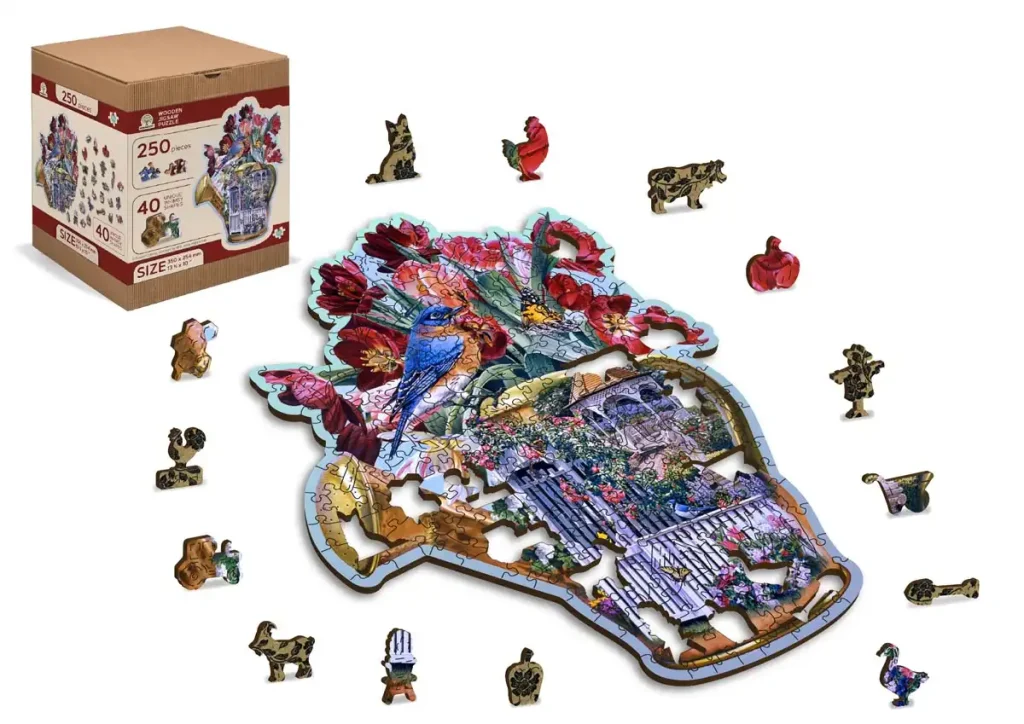 Double Delight Awaits
What sets this product apart is its double-sided design. The reverse side of each piece showcases intricate designs, aiding the assembly and adding an extra dimension to the activity.
The Gift of Time and Art
For those who value detailed craftsmanship and memorable hours, this item stands out as a perfect gift. Be it birthdays, anniversaries, or any significant day, it symbolizes time treasured and love celebrated.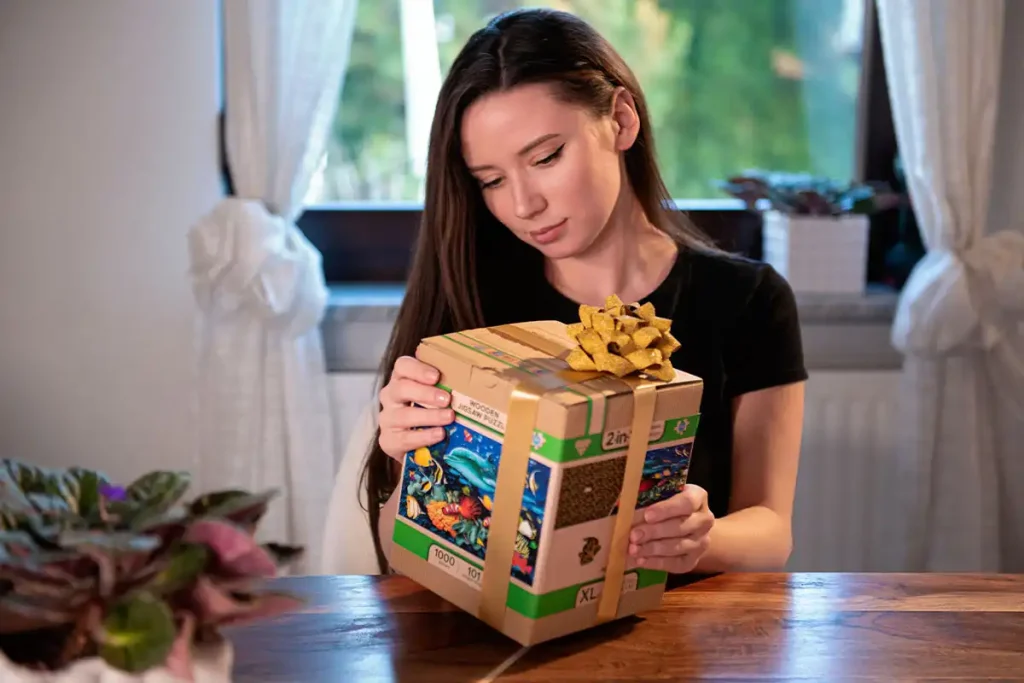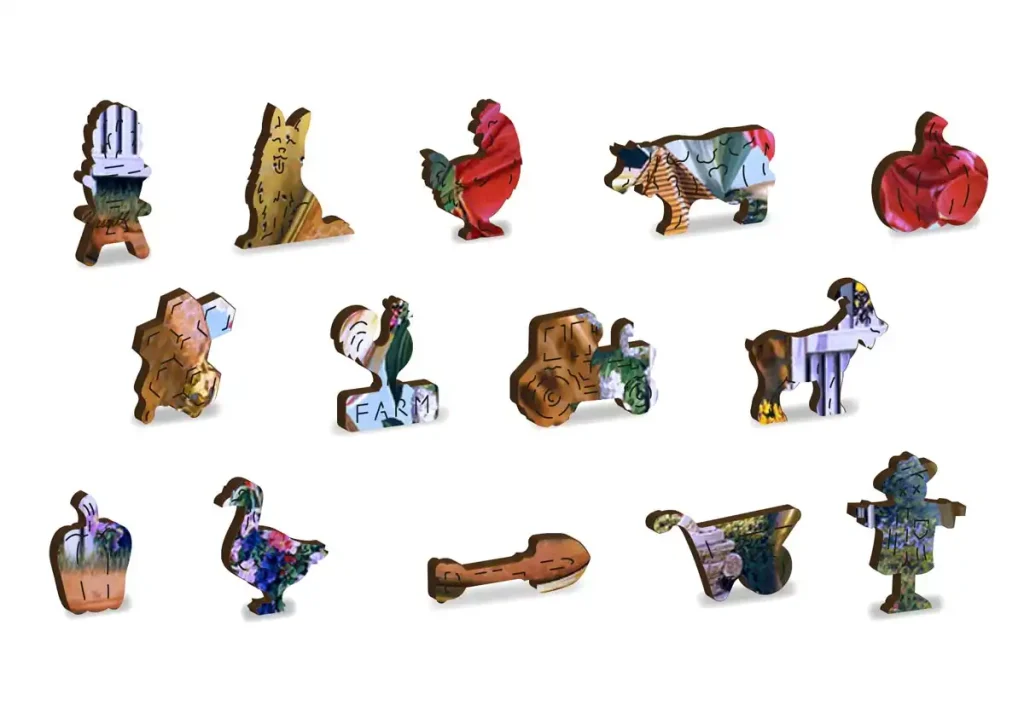 A Venture Beyond the Ordinary
Completing this creation goes beyond merely tackling a challenge; it's an artistic endeavor. Whether themed around wildlife with uniquely shaped animal pieces or highlighting travel with distinct landmarks, each set boasts its thematic designs.
Beautify Your Ambiance
Upon completion, its beauty need not be hidden. Display it on your wall, letting it serve as a memento of time well-spent, a conversation piece, and an ode to the exquisite craftsmanship from Poland.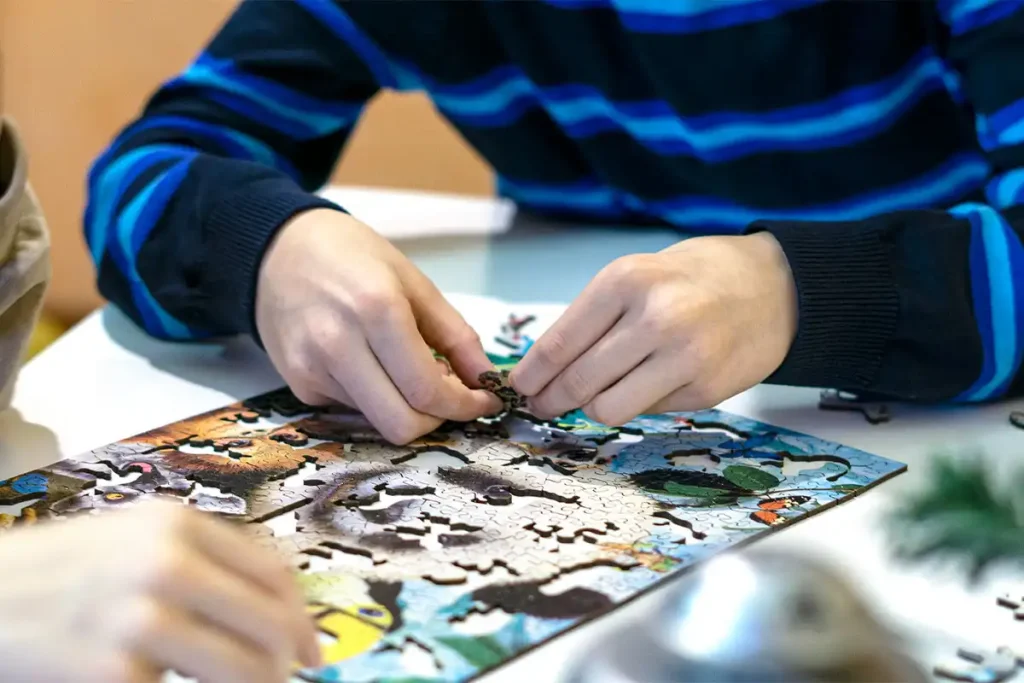 Characteristics
Series/Article
HE 0155-L
Age
10+
Number of elements
250pcs
Number of whimsies
40pcs
Assembled size
H: 14.76" ( 37,5cm)
W: 10" ( 25,4cm)
Packaging size
H: 5.98" (15,2 cm)
W: 4.92" (12,5 cm)
D: 4.92" (12,5 cm)
Packaging weight
0,89 lb (0,405 kg)
Puzzle thickness
0.12″ (0,3 cm)
Assembly time
3h
Artist
Russell Cobane
Type of Cut
Countryside
Back side
In conclusion
The Seecret Watering Can is not just a challenge but an experience, a piece of art, and an ideal way for families to relish quality moments together.