Wooden Puzzle Artistry: Crafting the Perfect Marine Odyssey
This creation captures a radiant fish, within which unfolds a vibrant marine panorama. As the pieces come together, the shimmering sea reveals a multitude of aquatic species: turtles gliding gracefully, dolphins surfacing at sunset, and a vivid assortment of fish playing amidst the corals and seaweed. Above all, a radiant rainbow adds a touch of whimsy to this aquatic tapestry.
Distinctive Craftsmanship
Every piece is meticulously designed, boasting its individual shape and character. The theme-driven elements, be it animals or landmarks, add depth and intrigue to the assembling experience, promising both challenge and charm.
A Two-Sided Marvel
Turn any piece, and you'll discover a patterned underside. This detailed design not only aids the assembly process but stands as a testament to the exquisite craftsmanship, offering two perspectives in one.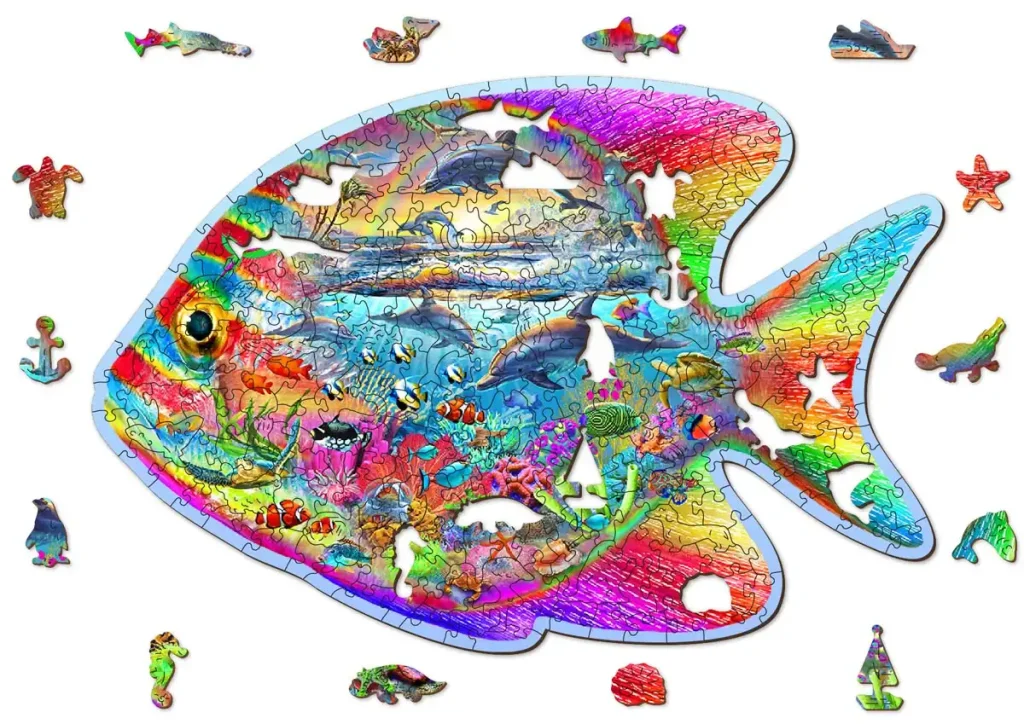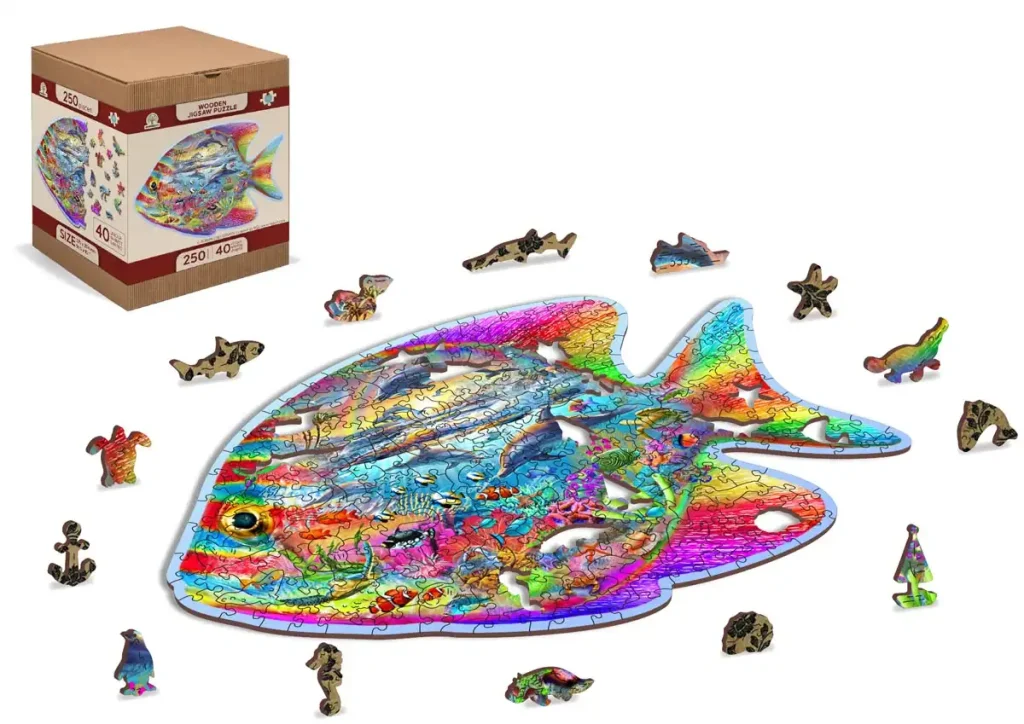 Family Bonding Time
The Magic Fish serves as a delightful bridge between generations. It's an opportunity for adults and children aged 10 and up to bond, share, and create memories together, making it more than just a game but a cherished family moment.
An Ideal Gift Choice
Looking for a present that resonates with both heart and mind? The Magic Fish stands as a perfect gift, blending aesthetics, fun, and a sense of accomplishment. It's a tangible token of time well spent, waiting to be explored and cherished.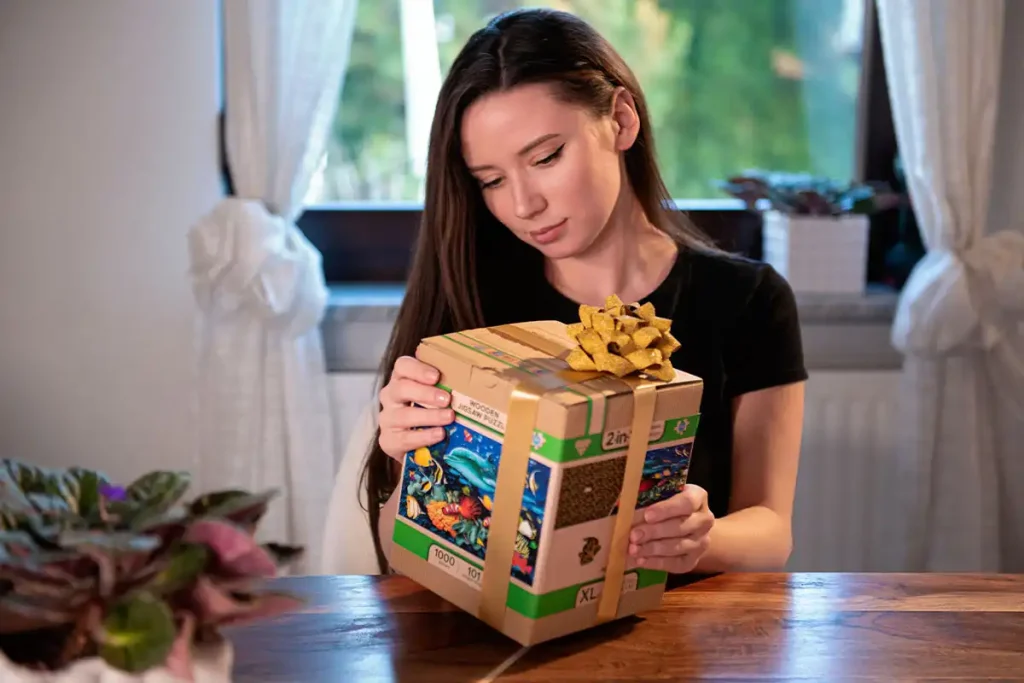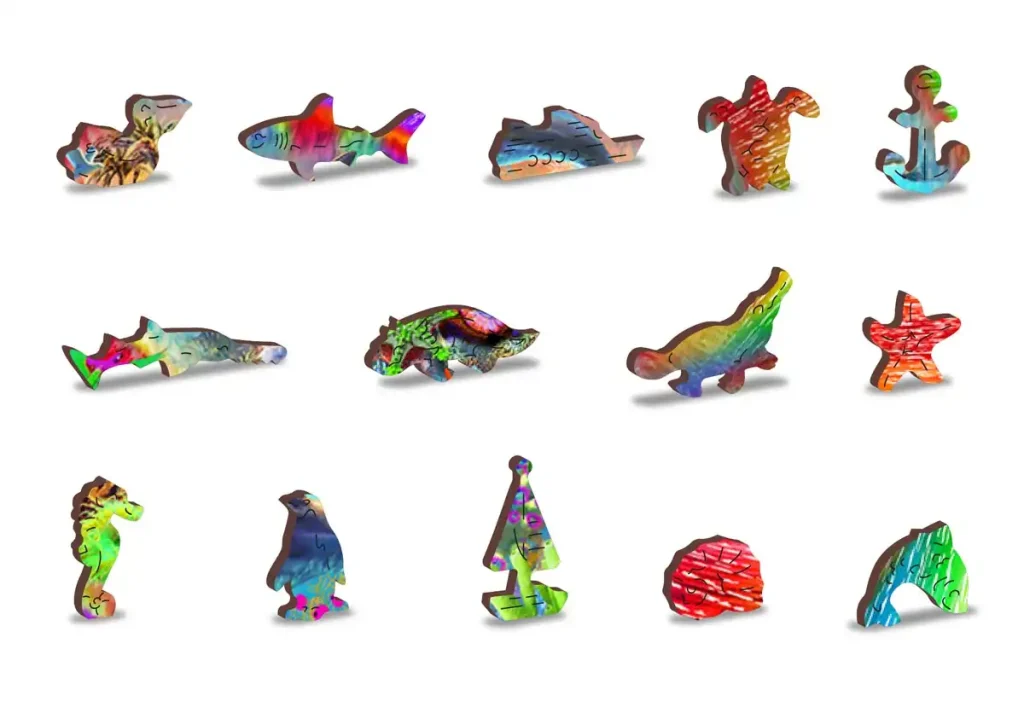 More than a Pastime
Once completed, it doesn't end there. The vibrant hues and intricate designs make it a worthy piece of art, ready to adorn your walls and spark conversations.
Thematic Intricacy
With each creation tailored to its theme, the experience is ever-evolving. Animal-themed sets feature uniquely cut animal pieces, while travel-themed ones might take you on a global tour with pieces shaped like iconic landmarks.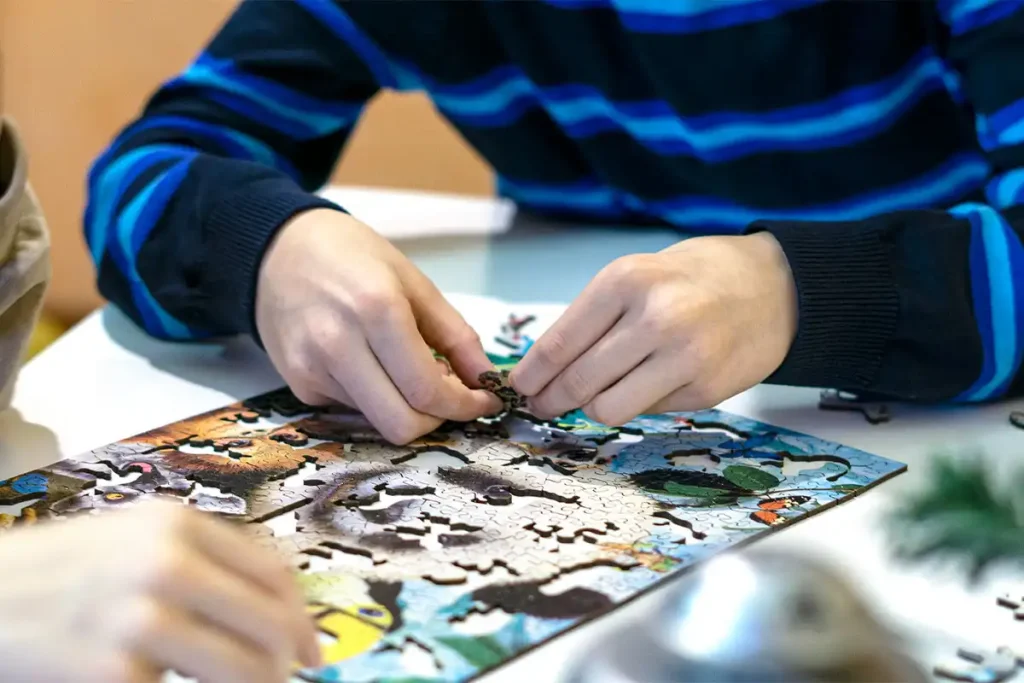 Characteristics
Series/Article
HE 0157-L
Age
10+
Number of elements
250pcs
Number of whimsies
40pcs
Assembled size
H: 14.76" ( 37,5cm)
W: 10" ( 25,4cm)
Packaging size
H: 5.98" (15,2 cm)
W: 4.92" (12,5 cm)
D: 4.92" (12,5 cm)
Packaging weight
0,89 lb (0,405 kg)
Puzzle thickness
0.12″ (0,3 cm)
Assembly time
3h
Artist
Adrian Chesterman
Type of Cut
Countryside
Back side
In conclusion
The Magic Fish 250 not only promises hours of engagement but also stands as a testament to European artistry, offering both aesthetic appeal and a heartwarming family activity. Delve into this world of intricate details and vibrant tales, and let the magic unfurl with every piece you place.