A Dive into the Ocean with Wooden Puzzle
This wooden puzzle is not merely a game but an experience, drawing both children and adults into the vast ocean realm. Suitable for children aged 10 and above as well as adults, the gradient hues portray the depths of the ocean, where the most colorful of fish reside. Ocean enthusiasts will be captivated by the allure of the fish and coral intricacies that make every piece a delightful discovery.
Unique Craftsmanship in Every Piece
Each piece of this set carries its own distinctive shape, ensuring a novel assembling experience. Depending on the theme, one might find special form-fitting pieces resembling animals, landmarks, or other recognizable figures. For instance, in animal-themed sets, you can expect to find distinctive animal shapes, while travel-themed ones may surprise you with iconic landmarks from around the world.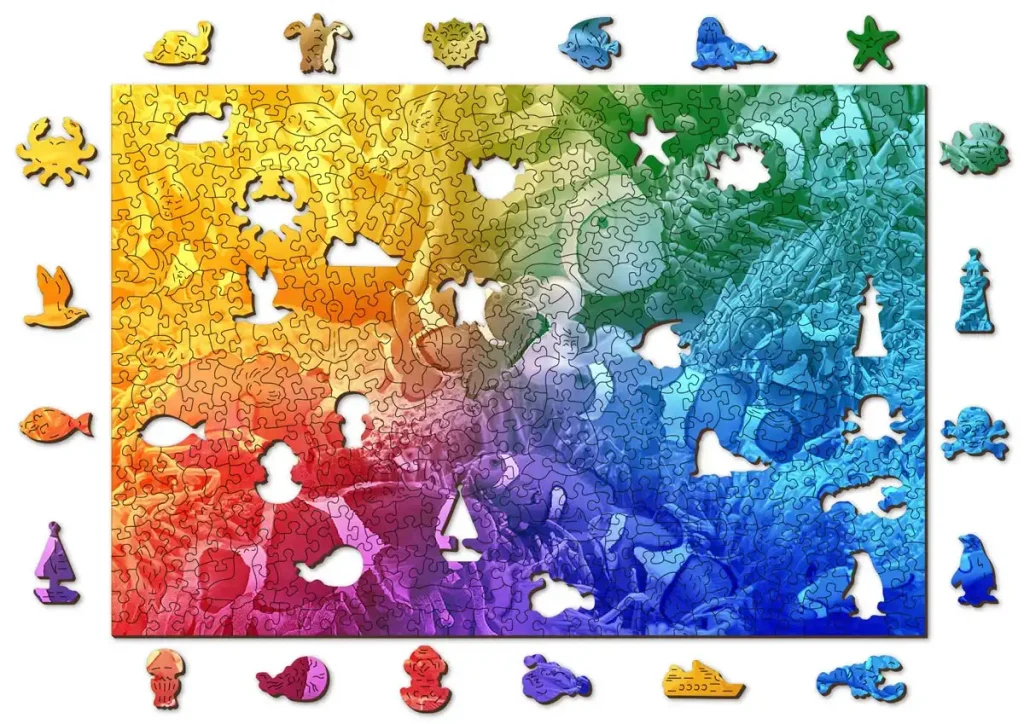 Engage with Every Double-sided Detail
To enhance the building experience, the reverse side of each piece is adorned with a pattern that may provide helpful hints during assembly. This dual-sided feature adds depth, making it an intriguing challenge for enthusiasts.
A Memorable Gift for Many
If you're searching for a memorable gift that combines challenge with beauty, look no further. Perfect for birthdays, anniversaries, or just because, this depiction of underwater life offers a unique way to appreciate nature's wonders while engaging the mind and hands.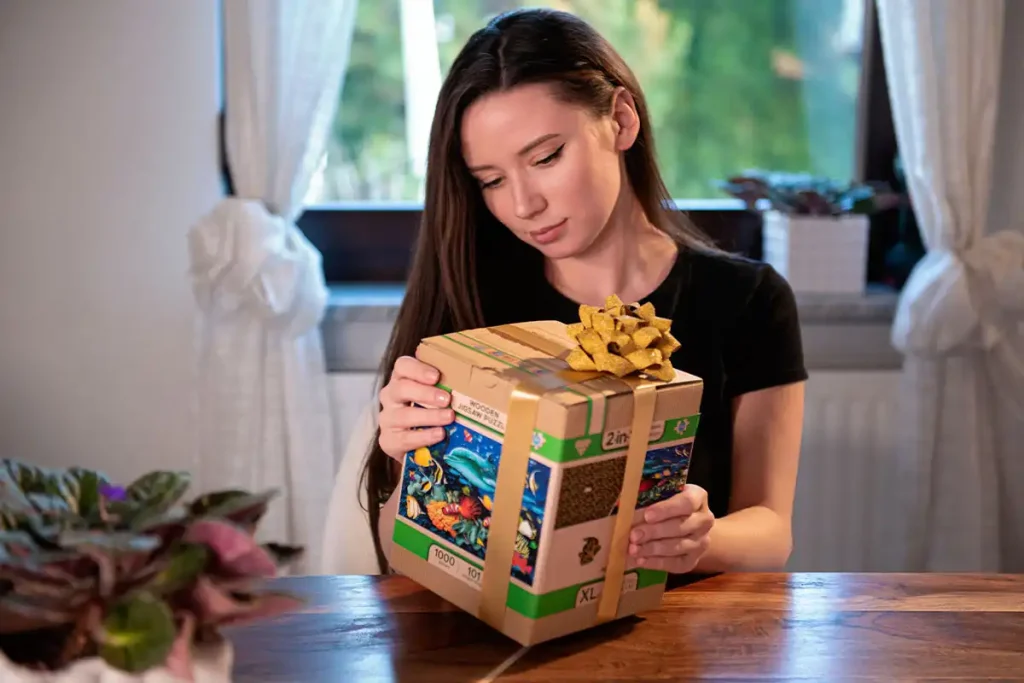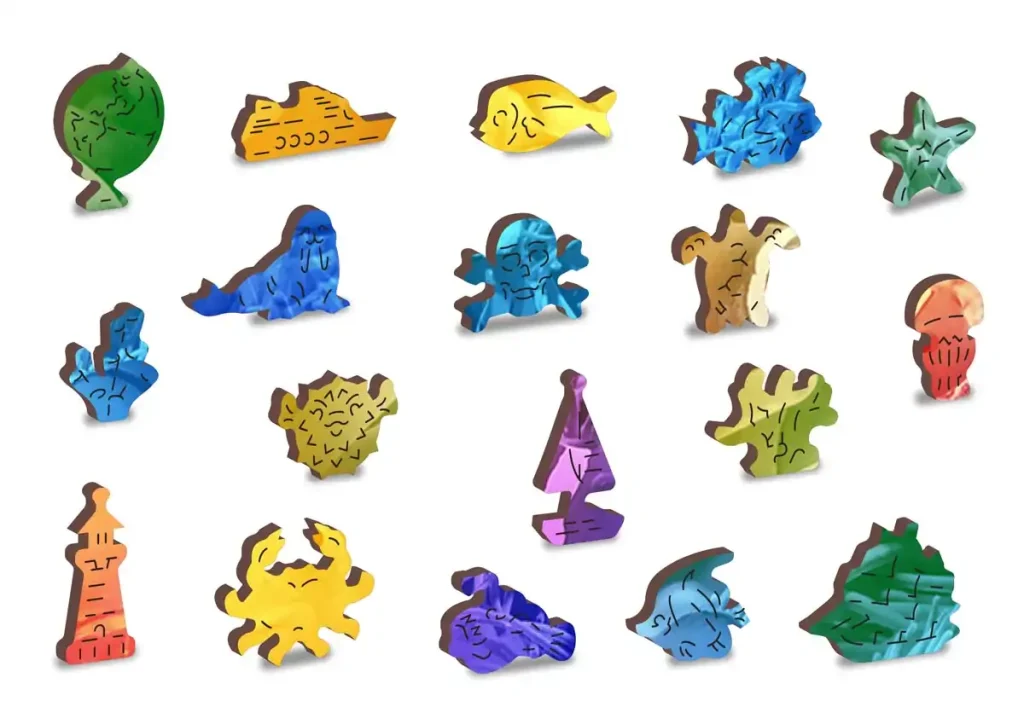 More Than Just Entertainment
The process of piecing this together offers a wonderful opportunity for family bonding. It's a splendid way to spend quality time, where stories are shared, challenges met, and memories created. Plus, once completed, it stands as a testament to shared effort, patience, and accomplishment, worthy of gracing any wall as a decorative piece.
Characteristics
Series/Article
OC 505-0031-L
Age
10+
Number of elements
500 pcs
Number of whimsies
50 pcs
Assembled size
H: 14,76"(37,5 cm)
W: 10" (25,4 cm)
Packaging size
H: 5,98" (15,2 cm)
W: 4,92" (12,5 cm)
D: 4,92" (12,5 cm)
Packaging weight
0,66 lb (0,3 kg)
Puzzle thickness
0.12″ (0,3 cm)
Assembly time
6 h
Artist
Wooden.city
Type of Cut
Ocean
Back side
In conclusion
"Tropical Fish 500" is more than a mere pastime. It is an exploration, an adventure, and an art piece all in one. Assemble, cherish, and relive the moments of collaborative creation with this remarkable underwater masterpiece.