Experience the Deep with This Ocean Life 500 Wooden Puzzle
This Wooden Puzzle provides an adventurous journey through the ocean depths. Comprising 500 unique pieces, it beautifully captures the essence of marine life, featuring exquisite depictions of Clownfish, Stingrays, Dolphins, Crabs, Hepatus fish, Sharks, and Seahorses.
A Journey for Every Age Group
Whether you're an adult or a child aged 10 and above, the Ocean Life 500 offers an engaging and colorful experience. The vivid colors and intricate details will inspire creativity and imagination in both children and adults.
Uniquely Shaped Pieces
Each piece has its unique shape, adding to the challenge and fun. There are also large thematic elements like animals or landmarks depending on the theme, making the assembly process more engaging and delightful.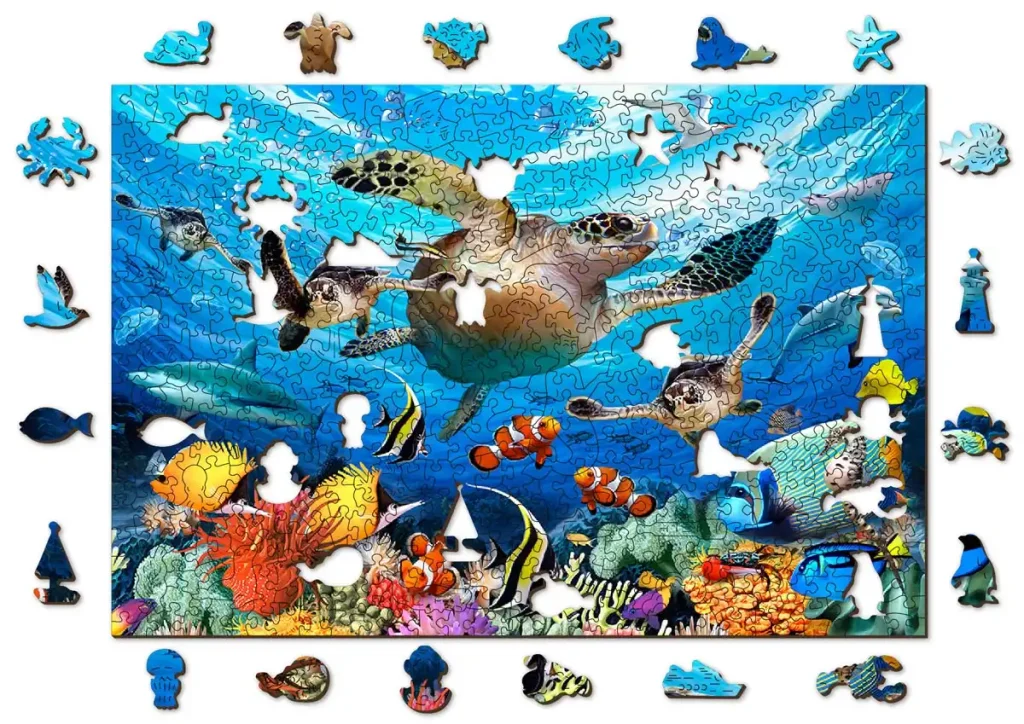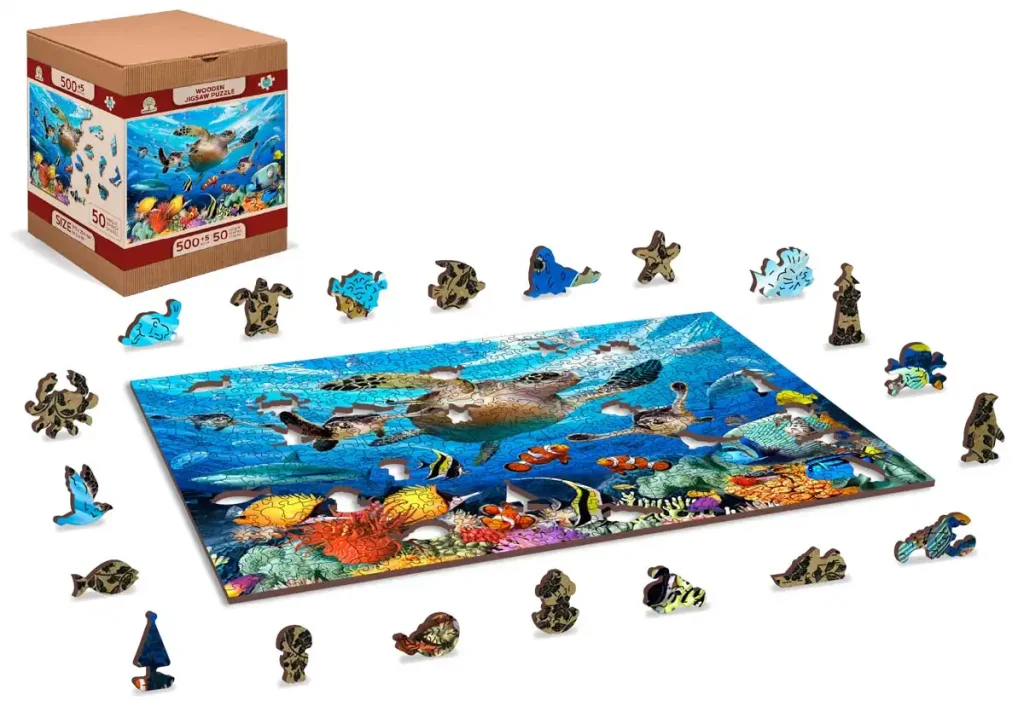 A Thoughtful and Timeless Gift
Looking for a special and meaningful gift? This captivating Ocean Life 500 serves as a wonderful present for friends and family. The appeal of the Ocean Life theme combined with the quality craftsmanship offers a timeless gift suitable for various occasions.
Quality Time with Family
Assembling Ocean Life 500 is an excellent way to spend quality time with your family. It not only fosters collaboration and teamwork but also brings joy and satisfaction as you watch the magnificent ocean scene come to life.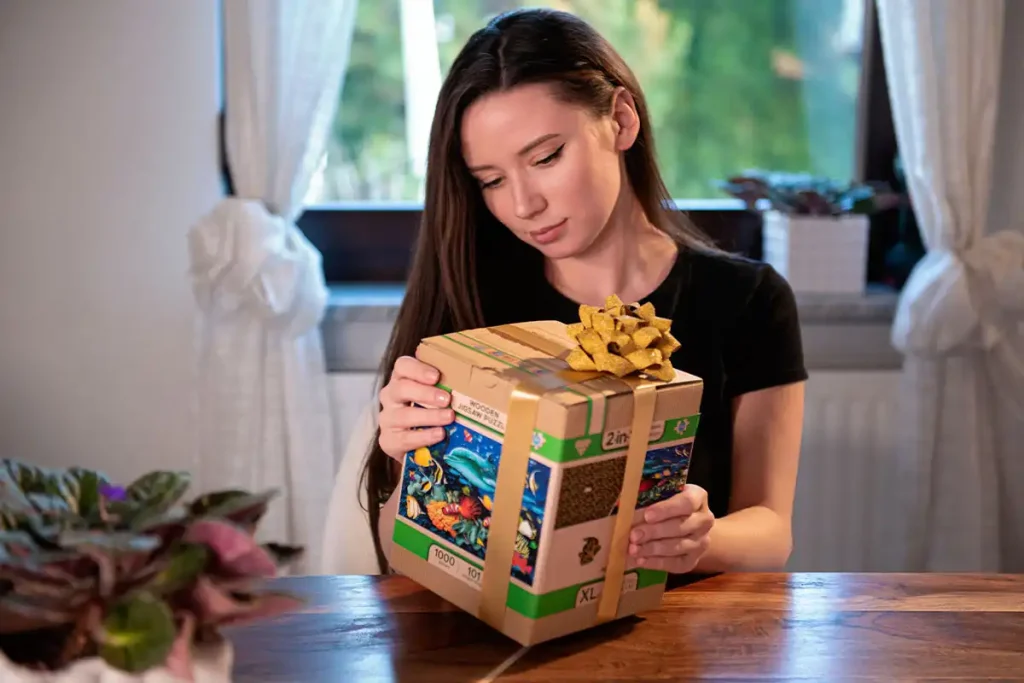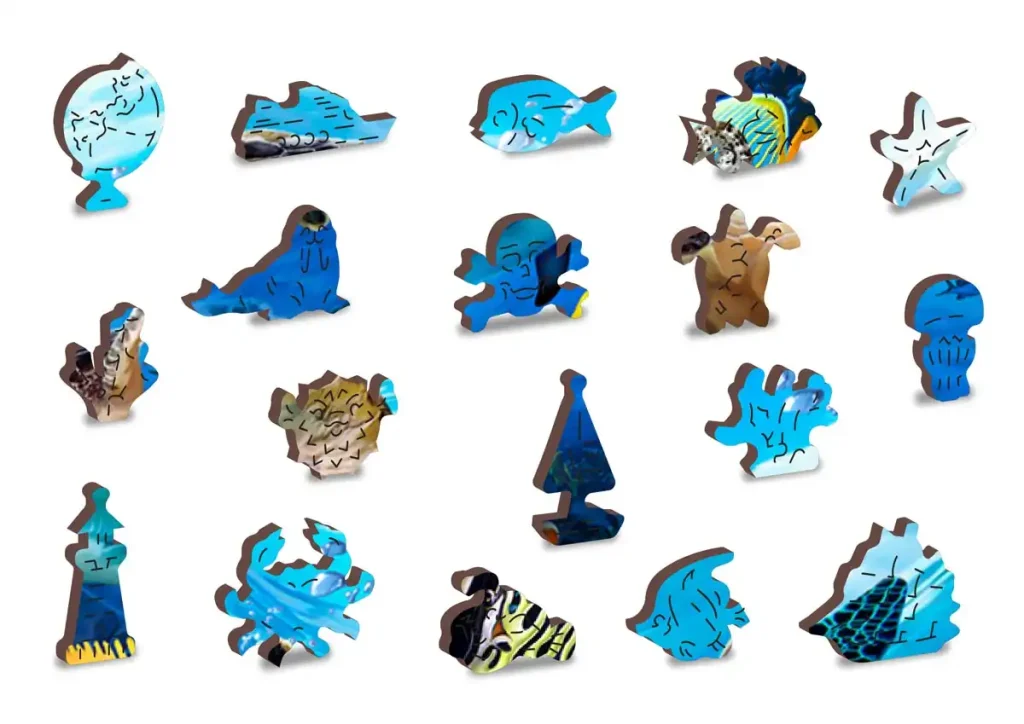 Thematic Cutting for Added Appeal
Every Ocean Life 500 offers thematic precision cutting. In sets with animals, you'll find unique elements of various creatures, while travel-themed sets will have distinctive elements depicting landmarks from different countries.
Double-Sided Excitement
Interestingly, these sets are double-sided. The reverse side of each piece has a pattern that can assist in assembly, providing hints and making the process even more enjoyable.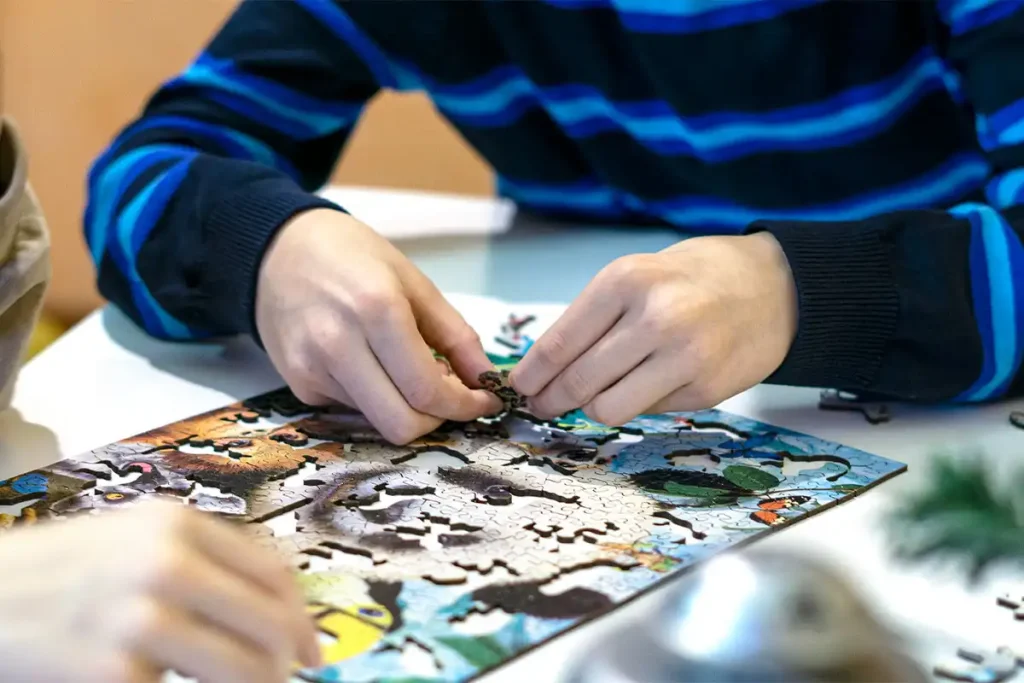 Transform Your Living Space
Once completed, Ocean Life 500 can be a stunning piece of wall décor. Its artistic design and craftsmanship can add a splash of color and elegance to your living space.
Characteristics
Series/Article
OC 505-0105-L
Age
10+
Number of elements
500 pcs
Number of whimsies
50 pcs
Assembled size
H: 14,76"(37,5 cm)
W: 10" (25,4 cm)
Packaging size
H: 5,98" (15,2 cm)
W: 4,92" (12,5 cm)
D: 4,92" (12,5 cm)
Packaging weight
0,66 lb (0,3 kg)
Puzzle thickness
0.12″ (0,3 cm)
Assembly time
6h
Artist
Howard Robinson
Type of Cut
Ocean
Back side
Crafted with Pride in Poland
Crafted by skilled artisans in Poland, a proud member of the European Union, the Ocean Life 500 assures quality and uniqueness in every piece.
In conclusion, Ocean Life 500 not only provides hours of engaging entertainment but also a beautiful and educative insight into marine life. It stands as a testament to creativity and quality, offering an artistic escape into the mysterious deep. Ideal for family bonding, gifting, or simply enjoying some personal time, this masterpiece will surely captivate your heart and mind.