A Mesmerizing Dive into the Wooden Puzzle Adventure
Dive into this Wooden Puzzle and immerse yourself in an enchanting underwater realm. Marvel at the detailed portrayal of the ocean's depth, where various fish coexist alongside turtles, mesmerizing jellyfish, and the elusive squid. Amidst this marine spectacle, a diver explores the grandeur, while the background boasts a rich tapestry of seaweeds, corals, and the shimmering light from above.
Exceptional Craftsmanship
Every piece is intricately designed, with each portraying a unique segment of the expansive sea. The vibrancy of colors, from the corals' reds to the turquoise waters, brings the ocean to life, promising hours of engagement and wonder.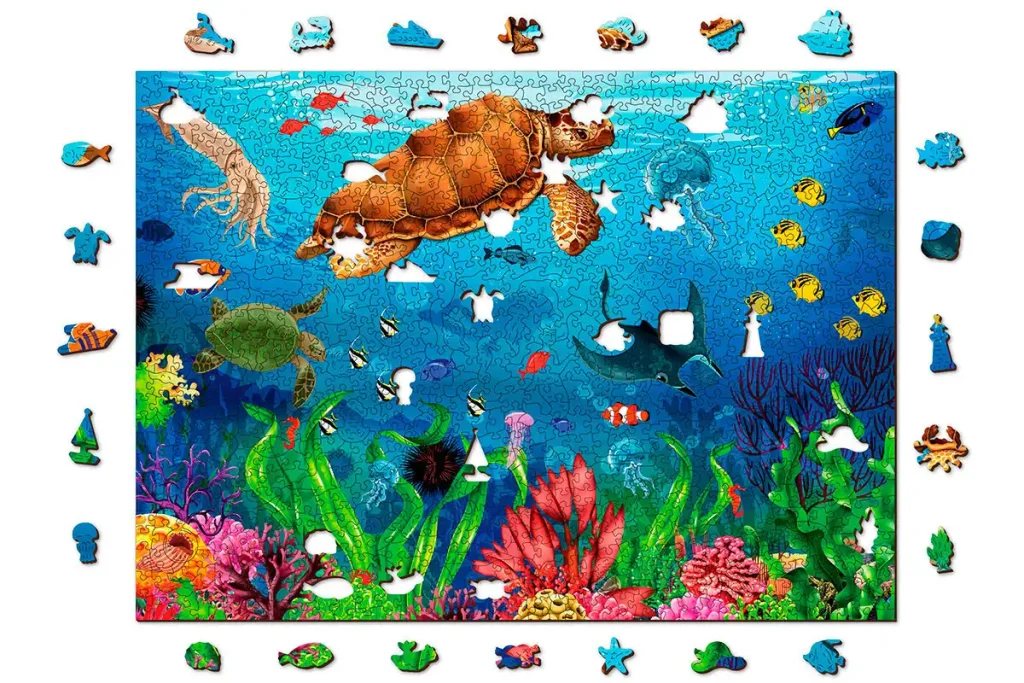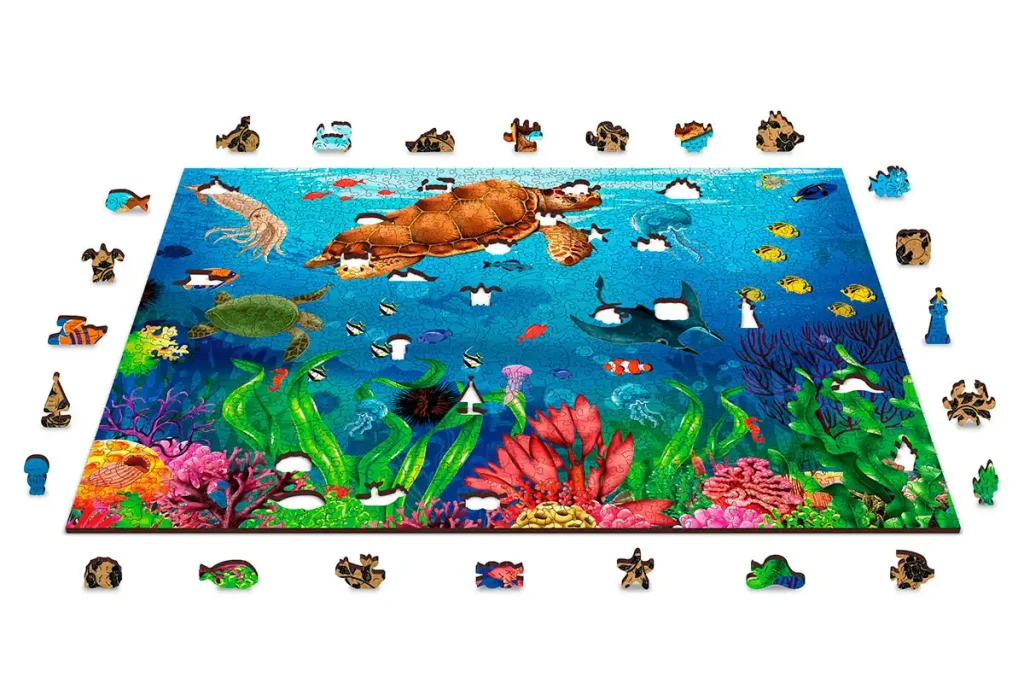 The Perfect Gift
Ideal for both children above 10 and adults, this product is the quintessential present for birthdays, holidays, or any special occasion. It's not just a game, but a dive into artistry and exploration.
More Than Just a Toy
Once assembled, its stunning visuals can serve as a striking piece of decor, evoking the mysteries and beauties of the deep blue. It's a testament to the ocean's allure and the adventures that await beneath the waves.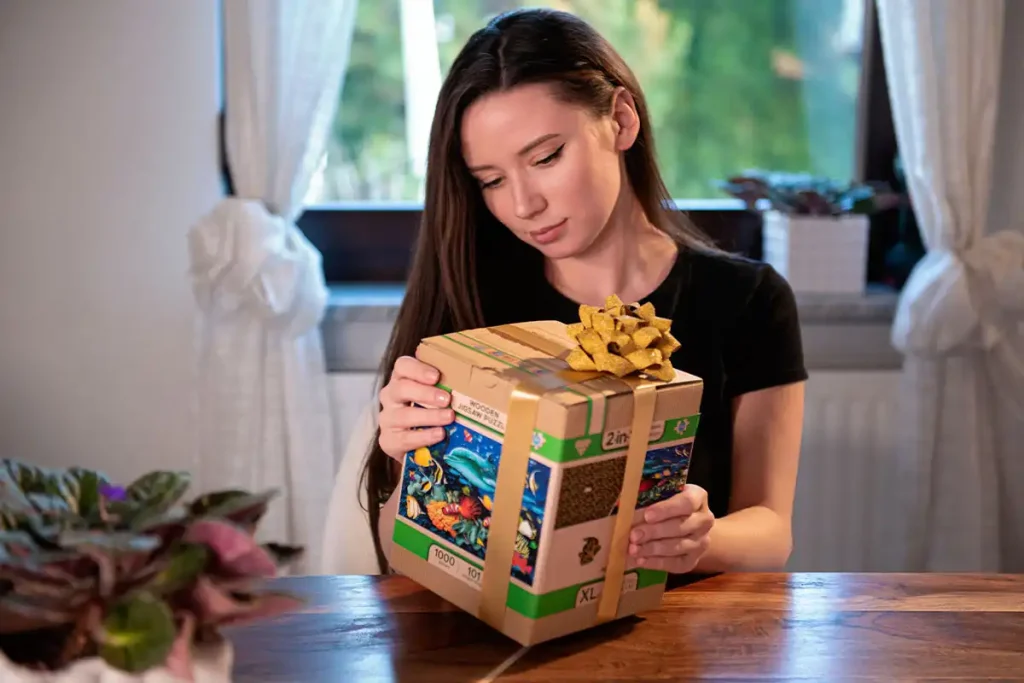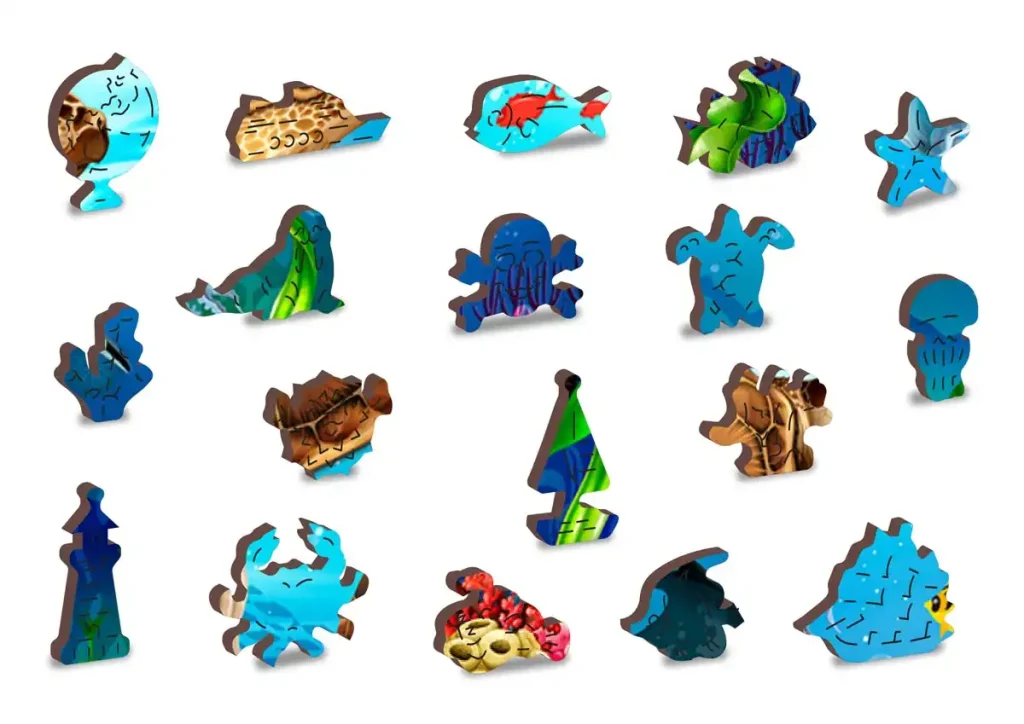 A Family Bonding Experience
Jigsaw-solving is more than just a solitary endeavor. With "Diving Paradise 600", families come together, sharing tales, strategies, and the joy of discovery. It's quality time well-spent, creating memories that last a lifetime.
Unique Thematic Cuts
Each piece boasts a thematic cut, resonating with its subject. Animal-themed products highlight unique animal shapes, while travel-themed ones showcase iconic landmarks. It's a delight in every piece.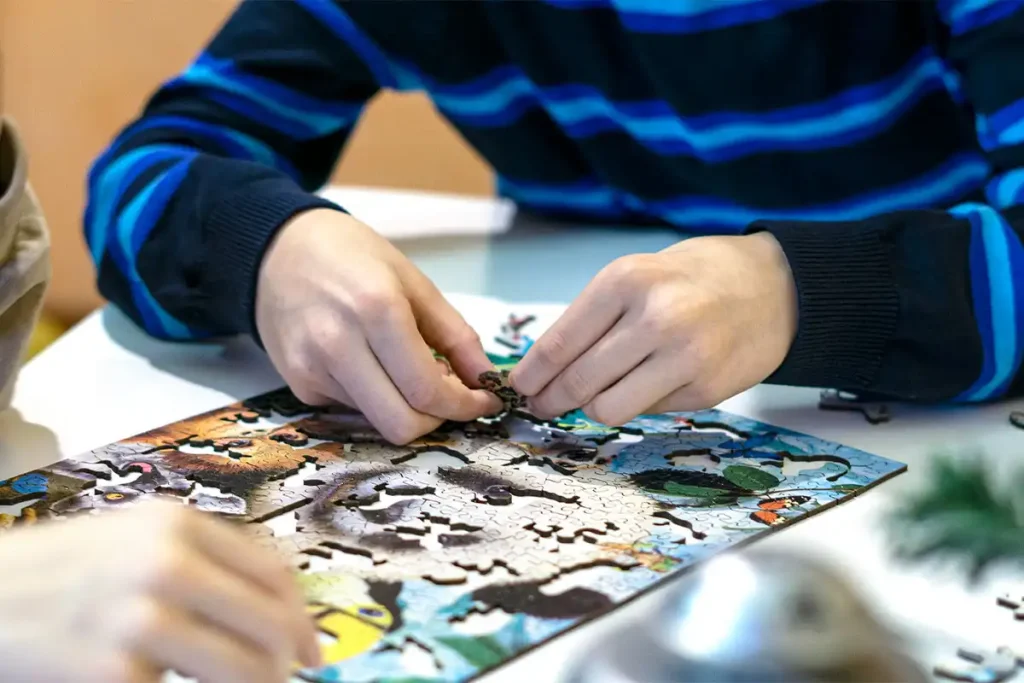 A Two-Sided Marvel
And for those seeking an added challenge, each piece is two-sided. The reverse patterns can guide or add to the jigsaw-solving intrigue, ensuring the adventure never ends.
Characteristics
Series/Article
OC 0035-XL
Age
10+
Number of elements.
600 pcs
Number of whimsies
120 pcs
Assembled size
H: 20.43" (51,9 cm)
W: 14.76" (37,5 cm)
Packaging size
H: 7.87" (20 cm)
W: 6.57" (16,7 cm)
D: 6.57" (16,7 cm)
Packaging weight
1,34 lb (0,61 kg)
Puzzle thickness:
0,12" (3 mm)
Assembly time
9h
Artist
Wooden,City
Type of Cut
Animal
Back side
In conclusion, the "Diving Paradise 600" isn't just a jigsaw; it's an experience, a dive into the heart of the ocean, and a celebration of the wonders that lie beneath. Step in, and let the waves take you on a journey of discovery and joy.