Masterfully Crafted Wooden Puzzle Experience
Step into an extraordinary experience with this Wooden Puzzle. Comprising 500 uniquely shaped pieces, it offers a complex and immersive foray into an aquatic wonderland.
What Sets TROPICAL FISH 500 Apart
The uniqueness of this item lies in its custom, thematic cuts. When you engage with a jigsaw from our animal collection, you'll discover pieces shaped like diverse creatures. In our travel series, prepare to assemble landmarks from around the globe. This level of detail transforms the experience into something far beyond traditional jigsaws.
The Palette and Design
The stunning colors and textures portraying tropical fish are nothing short of mesmerizing. This vibrant spectrum makes the assembly process deeply satisfying for individuals of all ages, providing a true sense of accomplishment upon completion.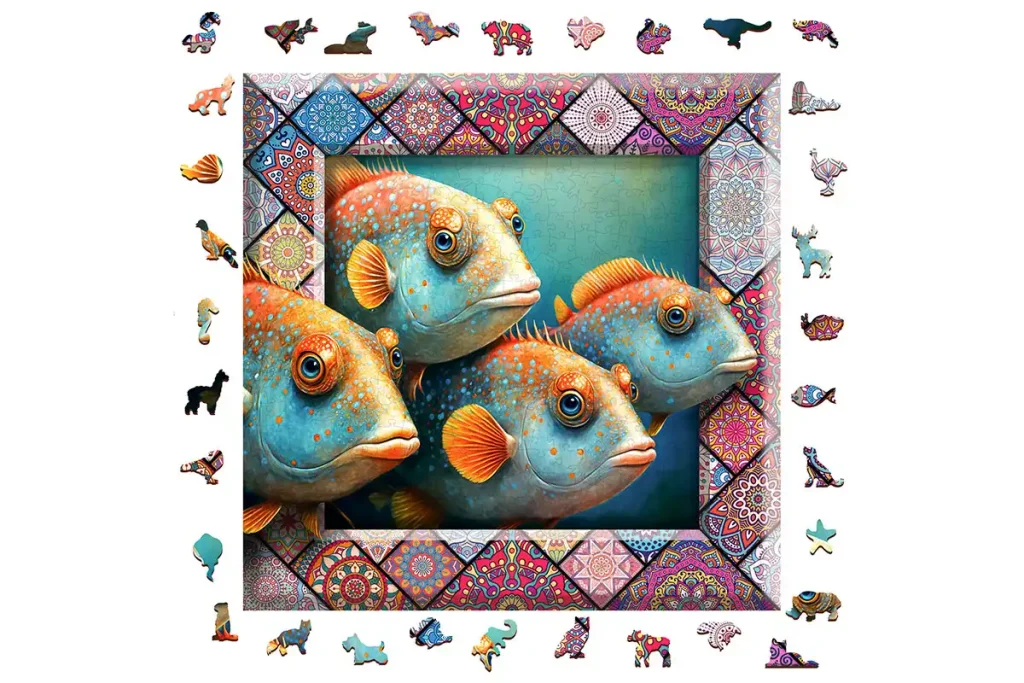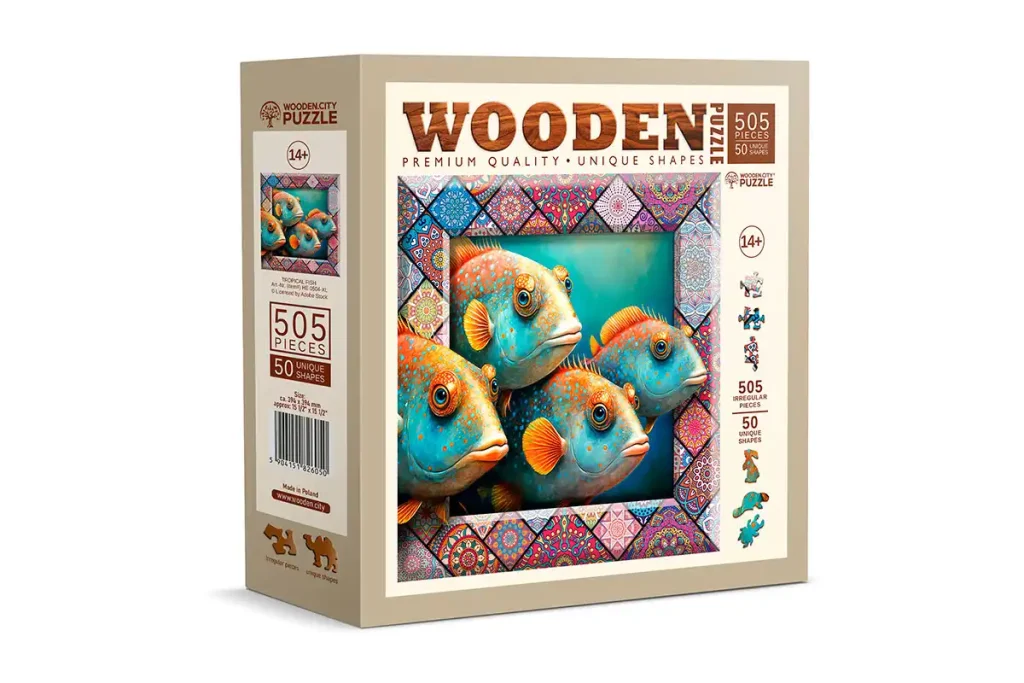 For Family Time
This item serves as an excellent medium for family engagement. Suitable for those above the age of 10, it fosters teamwork between children and adults, making it a rewarding challenge for all involved.
The Gift That Keeps Giving
Searching for a memorable present for someone special? Look no further. This piece is not just an idle pastime; it's a journey of exploration that educates and entertains simultaneously.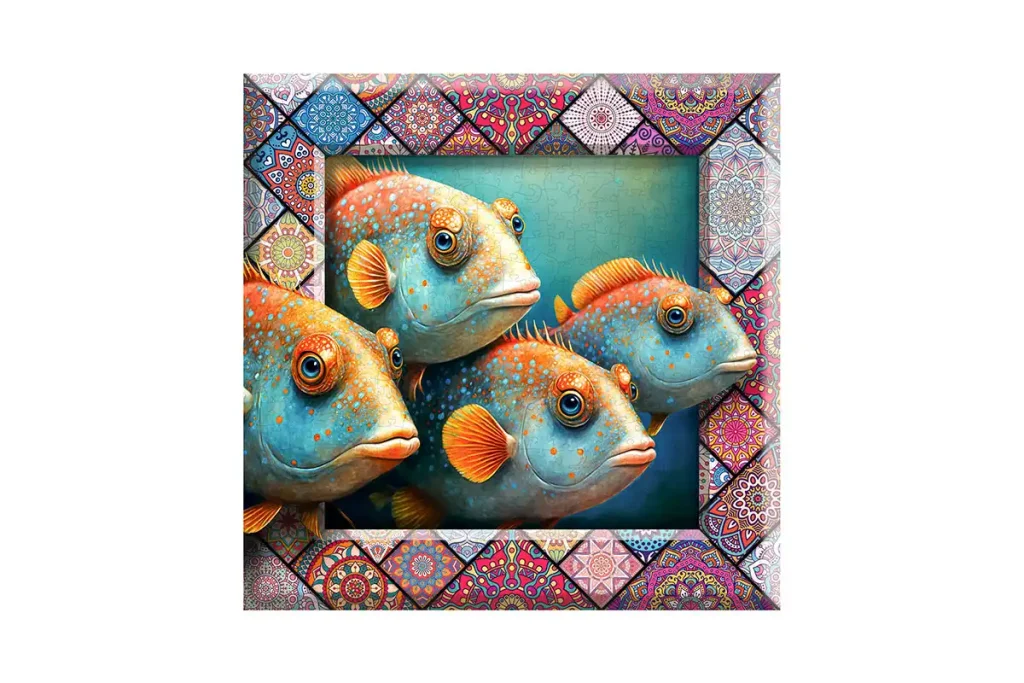 As Wall Art
The finished assembly isn't just an achievement; it's a work of art that deserves to be showcased. Hang it on a wall to add a splash of color and complexity to your living space, creating an atmosphere of tranquil marine beauty.
Additional Convenience Features
Each piece features a distinct pattern on its reverse side. This subtle addition aids in the assembly process and enriches the experience even further.
Characteristics
Series/Article
HE 0504-XL
Age
14+
Number of elements.
500pcs
Number of whimsies
50 pcs
Assembled size
H: 15.51″ ( 39,4 cm)
W: 15.51″ ( 39,4 cm)
Packaging size
H: 8.66'' ( 22 cm)
W: 8.66'' ( 22 cm)
D: 2.75'' ( 7 cm)
Packaging weight
1.65 lb (0,75 kg)
Puzzle thickness:
0,12" (3 mm)
Assembly time
13h
Artist
Adobe Stock
Type of Cut
Animal
In conclusion, Tropical Fish 500 is a unique assembly challenge that not only tests your cognitive skills but also doubles as a beautiful piece of art. With its one-of-a-kind pieces and rich, engaging design, it offers a truly exceptional experience—be it as a solo endeavor or a family activity.