The Art of Wooden Puzzle Assembly
The Garden Bunny Wooden Puzzle unveils a picturesque scene: a russet rabbit meticulously shaped, holding a captivating world within. As you piece together the narrative, a charming house with a nearby well is revealed, surrounded by frolicsome animals including rabbits, hares, a squirrel, and chirping chicks. This pastoral allure is further enriched with flourishing vegetables and a profusion of vivid flowers.
Unique Pieces, Unique Story
Every segment of this masterpiece carries its distinct character. No two pieces are alike, echoing the singularity of every cherished memory we create. Larger form-fitting components, be it vibrant creatures or iconic landmarks, are tailored to the theme, making the assembly journey intriguing and delightful.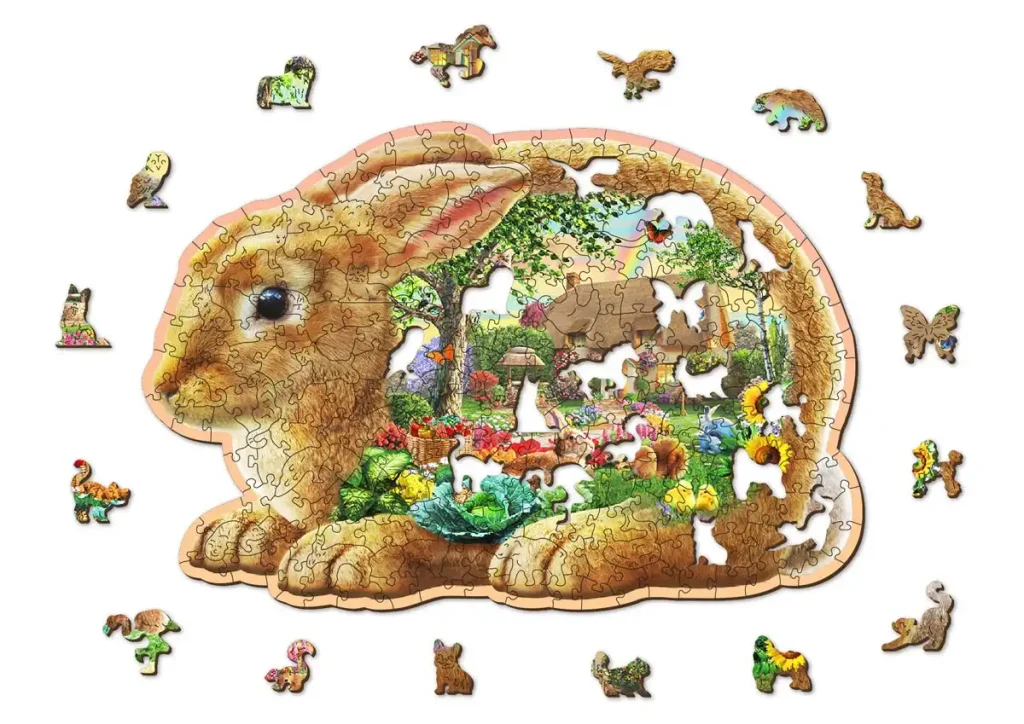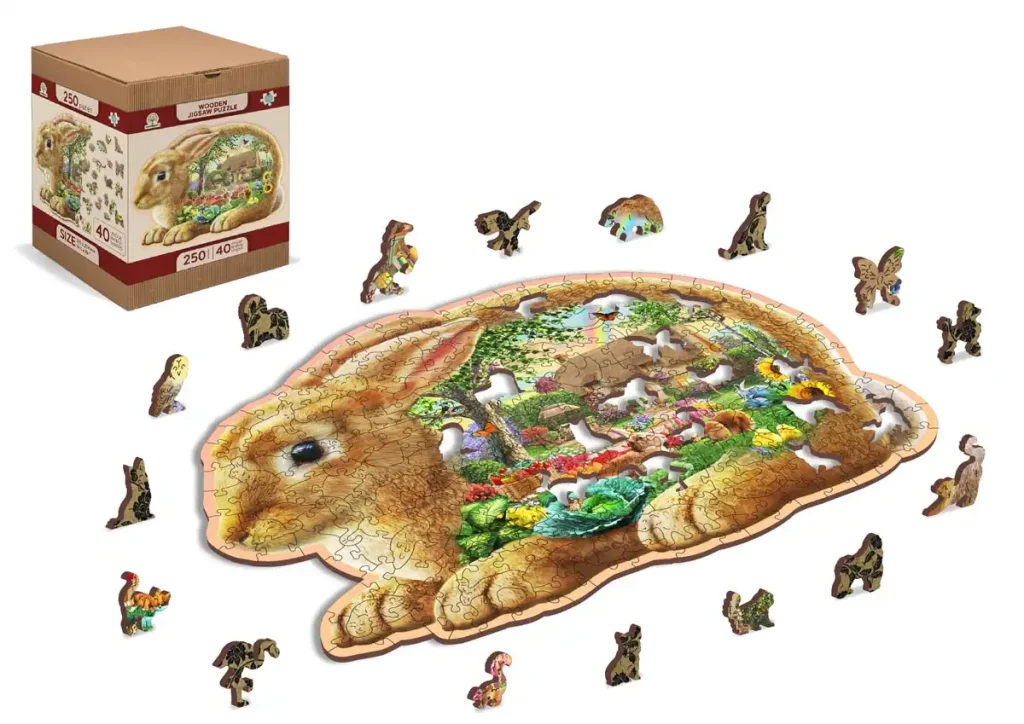 Duality in Craftsmanship
Going beyond its surface beauty, each segment offers a two-sided design. The reverse flaunts intricate patterns, serving not only as a helpful hint during assembly but also as a testament to detailed artistry.
Shared Moments of Discovery
This exquisite creation isn't just for individual contemplation. It invites adults and youngsters above the age of 10 to collaborate, nurturing teamwork, patience, and moments of joint achievement. Piecing together this tableau can become a cherished memory, emblematic of quality time spent together.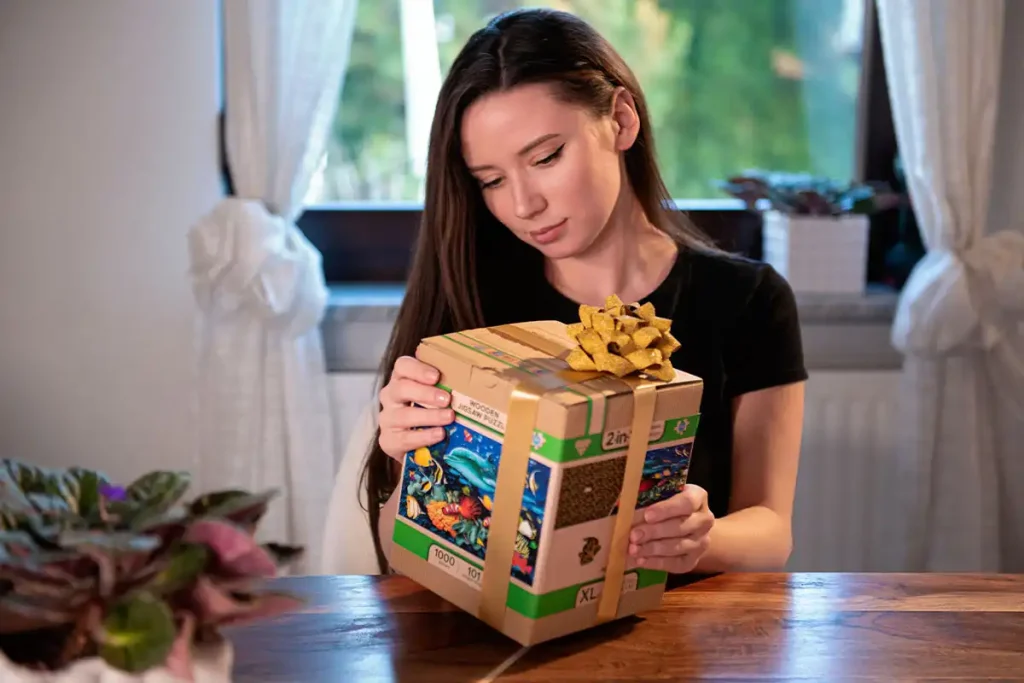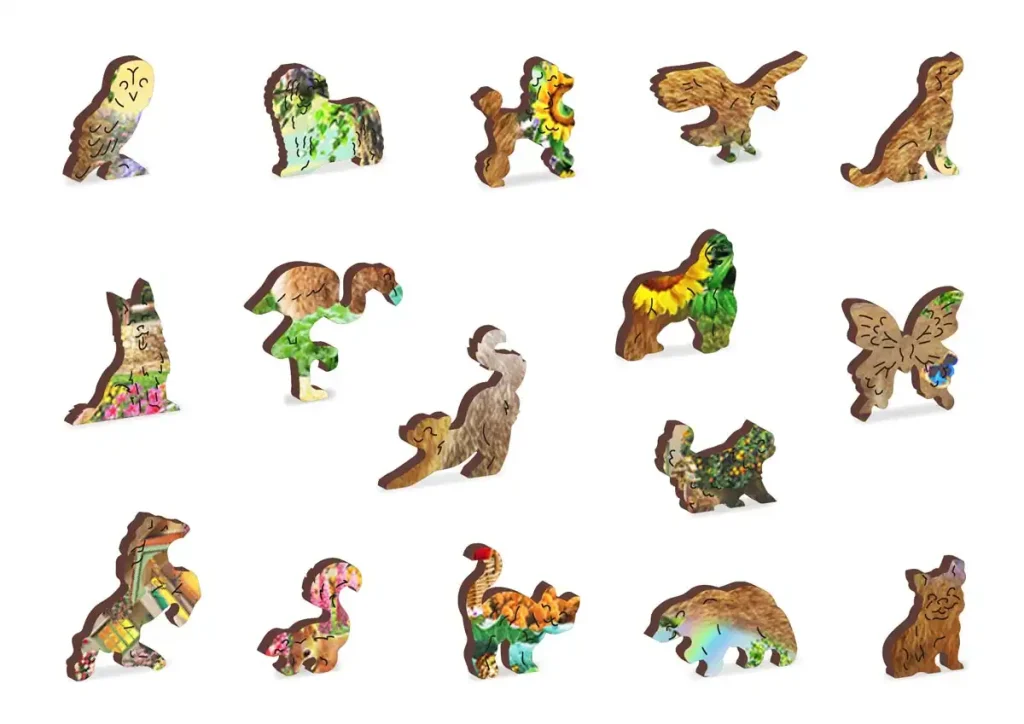 An Unforgettable Gift
In today's digital age, gifting this tangible piece of art means bestowing an immersive experience—a journey through textures, tales, and collaborative efforts. It's a heartwarming choice
Characteristics
Series/Article
HE 0156-L
Age
10+
Number of elements
250pcs
Number of whimsies
40pcs
Assembled size
H: 14.76" ( 37,5cm)
W: 10" ( 25,4cm)
Packaging size
H: 5.98" (15,2 cm)
W: 4.92" (12,5 cm)
D: 4.92" (12,5 cm)
Packaging weight
0,89 lb (0,405 kg)
Puzzle thickness
0.12″ (0,3 cm)
Assembly time
3h
Artist
Adrian Chesterman
Type of Cut
Countryside
Back side