The Wooden Puzzle: A Glimpse into the Journey
As you embark on this Wooden Puzzle adventure, immerse yourself in a romantic landscape. A charming cottage with a stable stands as the focal point from which a couple gracefully exits on horseback. The scene is further enriched with a majestic tree providing shade, a serene lake reflecting the essence of autumn, a lively vale bursting with vibrant flowers, a bustling water mill, and a solitary ram wandering about. The picturesque setting paints a tale of a serene countryside in the embrace of nature.
For Every Age and Every Dreamer
Recommended for adults and children aged 10 and above, this piece caters to both seasoned enthusiasts and those new to the experience. It serves as an ideal bonding activity, creating moments of shared joy and discovery.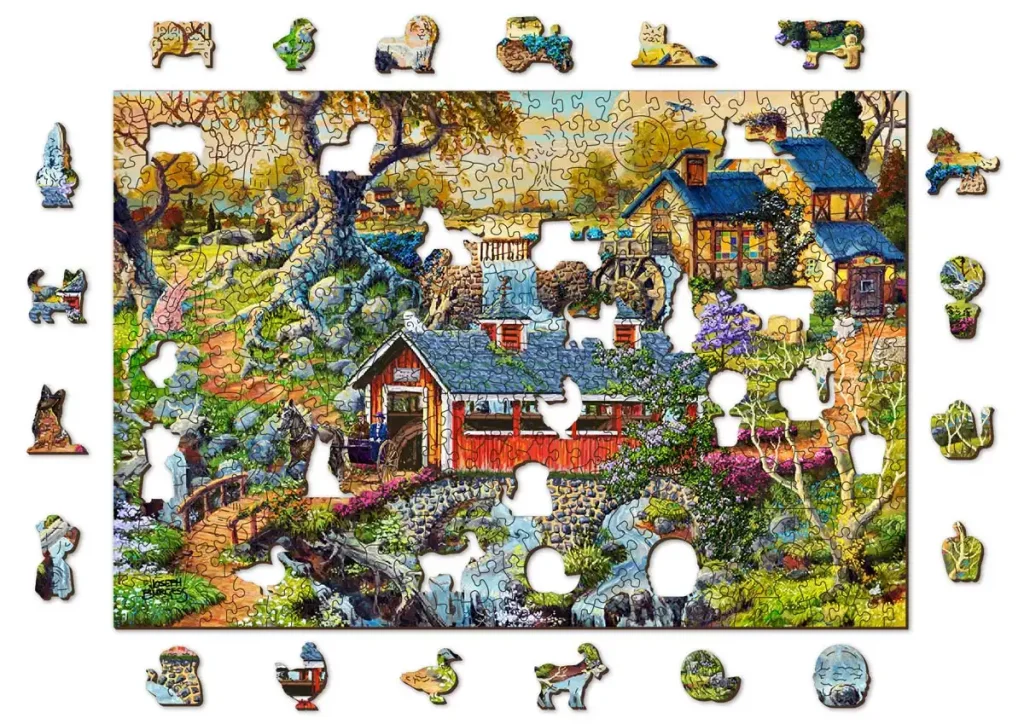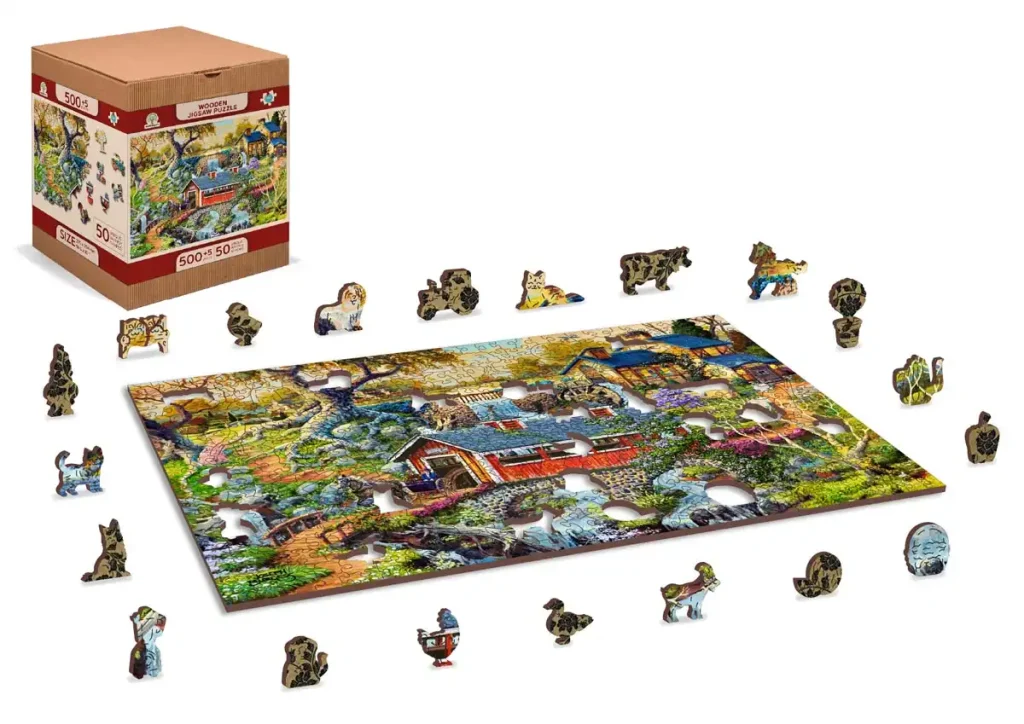 Distinctive and Unique
Each piece boasts its distinct shape, with some embracing special forms like animals and landmarks based on the theme. Whether it's an animal-themed set flaunting unique fauna or a travel-centric one showcasing iconic wonders from around the globe, the thematic cuts guarantee an exciting assembly experience.
A Dual Perspective
Flip any piece and a delicate pattern graces its back, aiding in your assembly quest. This dual-sided feature not only elevates the challenge but also offers guidance, ensuring an engaging experience.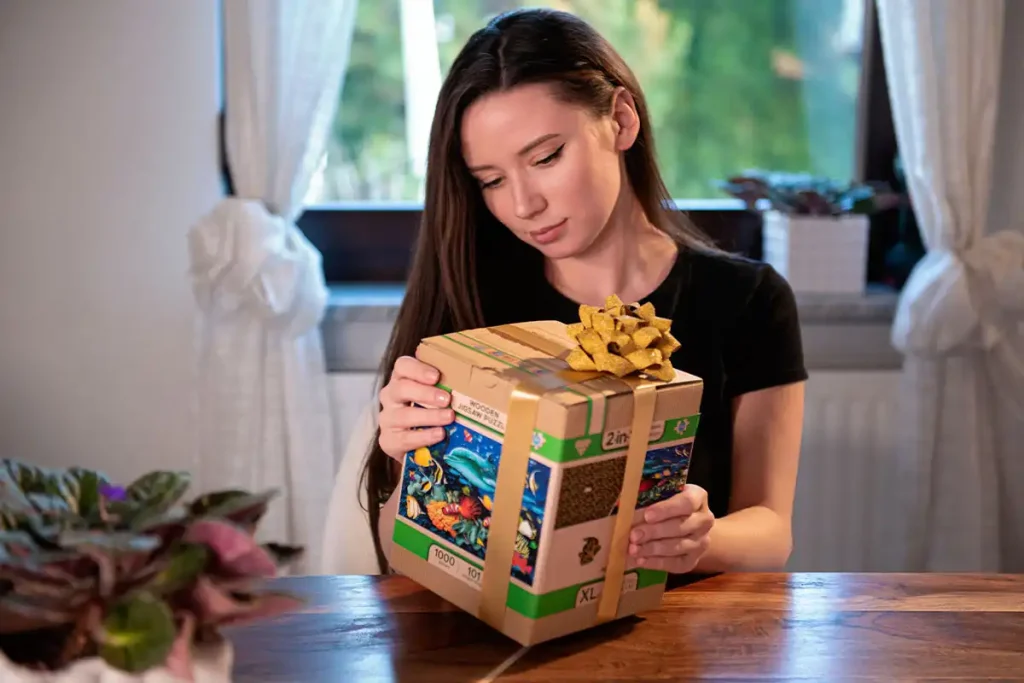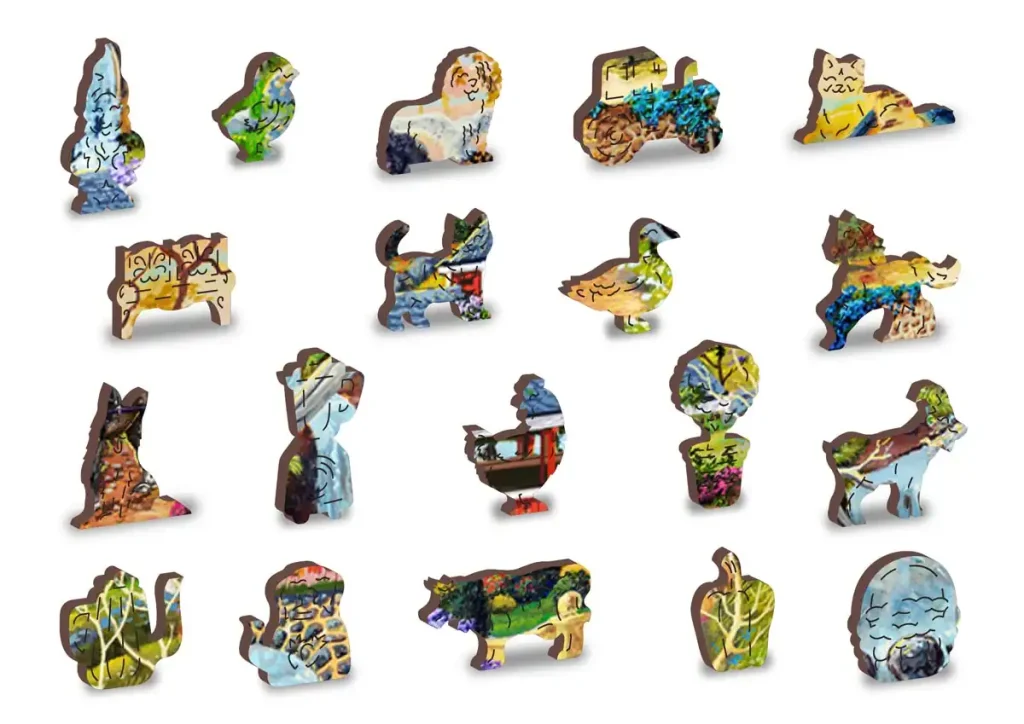 The Gift of Timeless Elegance
Seeking a gift that resonates? Look no further. This piece promises not just an activity, but an experience. A journey through art, nature, and craftsmanship, making it a thoughtful present for any occasion.
Family, Fun, and Fond Memories
Assembling this masterpiece is more than just piecing parts together; it's about weaving tales, building connections, and cherishing moments spent with loved ones. Each time you glance at it, let it remind you of those shared smiles, the challenges conquered, and the stories created.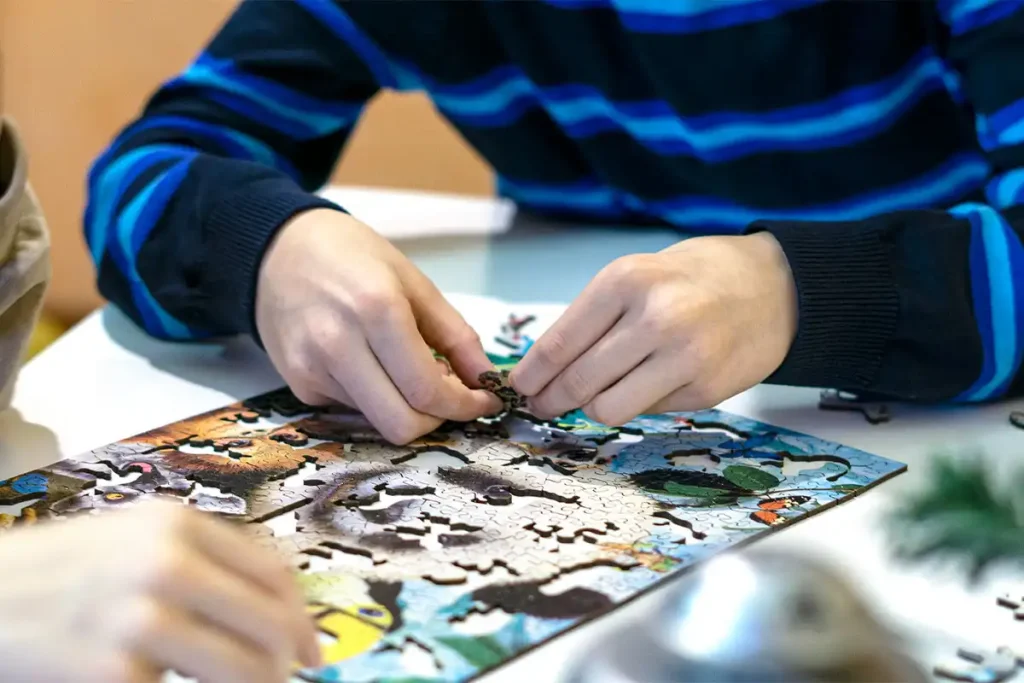 Characteristics
Series/Article
CS W 505-0056-L
Age
10+
Number of elements
500 pcs
Number of whimsies
50 pcs
Assembled size
H: 14.76"(37,5 cm)
W: 10" (25,4 cm)
Packaging size
H: 5.98" (15,2 cm)
W: 4.92" (12,5 cm)
D: 4.92" (12,5 cm)
Packaging weight
0,66 lb (0,3 kg)
Puzzle thickness
0,12" ( 3 mm)
Assembly time
6h
Artist
Joseph Burgess
Type of Cut
Countryside
Back side
In conclusion, the Countryside Bridges 500 is more than just an item; it's a journey. It promises not just entertainment but evokes emotions, memories, and moments of shared joy. It stands as a testament to the beauty of nature, the allure of the countryside, and the timeless charm of Europe.