Embarking on Journeys with 3D Wooden Puzzle Games
The art of chess takes a novel turn with 3D Wooden Puzzle Games. Proudly crafted in Poland, home to some of the finest artisans, this compact chess set is designed with the elite quality birch.
The Age-old Game in Modern Attire
The beauty of chess has been relished for centuries, and this model ensures the tradition thrives. Compact in design, it captures the essence of this globally revered game, making it an ideal companion for travel enthusiasts.
Customize Your Battlefield
Every chess enthusiast understands the allure of a unique board. This model isn't just about playing; it offers the added charm of personalization. Paint, decorate, and style it to resonate with your individual touch.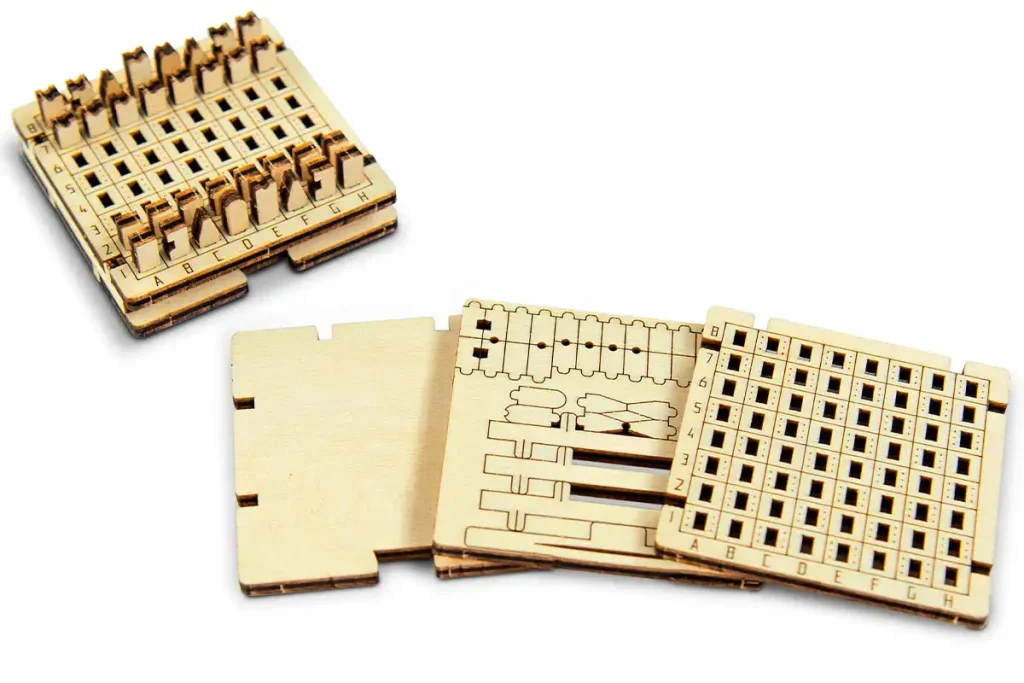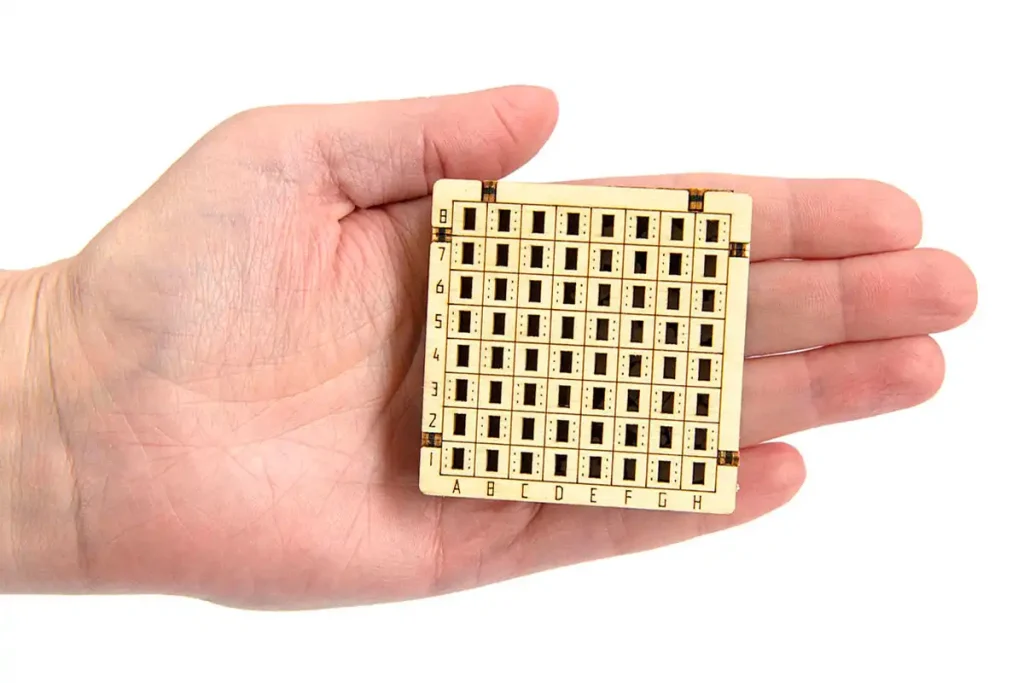 Time Well Spent with Family
Chess isn't just a game; it's a symphony of strategy, patience, and bonding. With this set, every game played strengthens the bonds of family, weaving together moments of challenge, joy, and shared understanding.
An Ideal Gift for Every Occasion
Be it a birthday, anniversary, or any special milestone, gifting a chess set speaks volumes. It's not just a gift, but a testament to timeless quality, intellectual challenge, and the joy of shared experiences.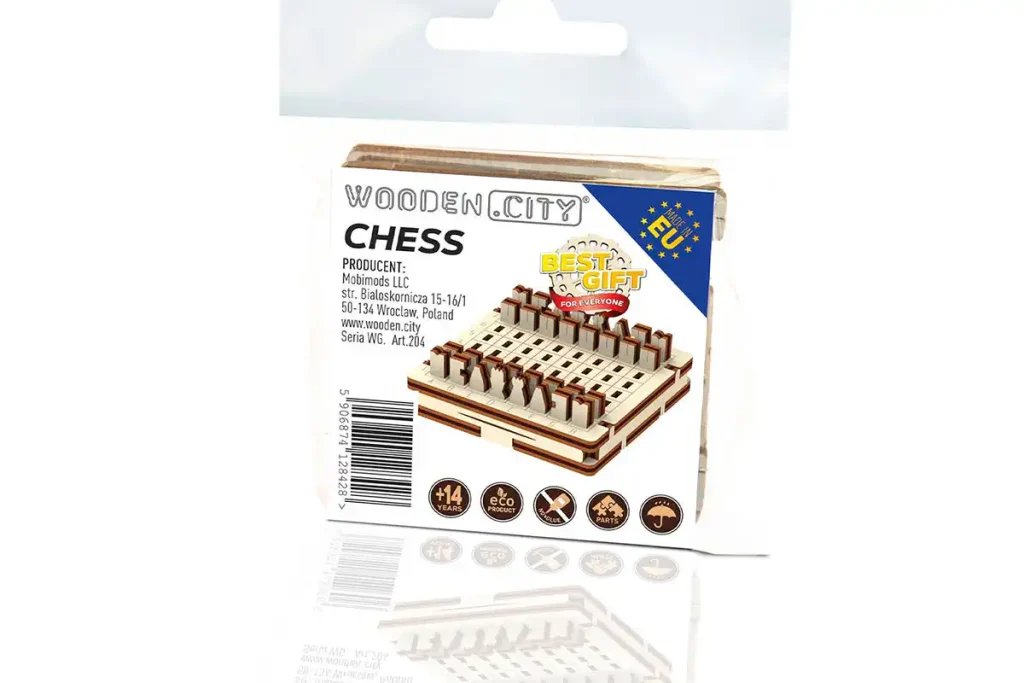 Characteristics
Series/Article
WG 204
Assembly time
5 min
Skill level
1/5
Number of parts total
39
Dimensions
H: 2.36'' (6 cm)
W: 2.36'' (6 cm)
D: 0.47'' (1,2 cm)
Packing size
H: 2.36'' (6 cm)
W: 2.36'' (6 cm)
D: 0.47'' (1,2 cm)
Can be a decor element
✔
Mini game
✔
Game board
✔
Figurines/elements for the game included
✔
The ability to store items for the game inside
✔
The ability to play together (more than 1 player)
✔
Size – fits in your pocket
✔
Possibility of hand painting
✔
The packing box is made of wood.
Inside there is an instruction on how,
after assembling the model, you can also
assemble the box into a demonstration stand.
✔
Age
8+