Unlock a New Realm with 3D Wooden Puzzle Games
Enter a captivating world of 3D Wooden Puzzle Games as you familiarize yourself with the Mill (Logic Game), a compact masterpiece that promises both entertainment and intellectual challenge. Originating from the heart of Europe, Poland, and intricately carved from the finest birch, this pocket-sized marvel is perfect to accompany you on your travels, ensuring leisure and excitement on the go.
The Allure of Mill
Mill, in its essence, is a logic game that transcends ages. It's not just about assembling; it's about strategy, foresight, and critical thinking. Every tiny piece is a testament to European craftsmanship and the rich history of logical board games, seamlessly combining traditional gaming with modern aesthetics.
Embrace Your Artistic Side
The Mill puzzle's smooth birch surface is your canvas. Unleash your creativity, paint, and personalize each part, and watch the game come alive with colors and designs that mirror your personality. It's not just about playing; it's about making the game truly yours.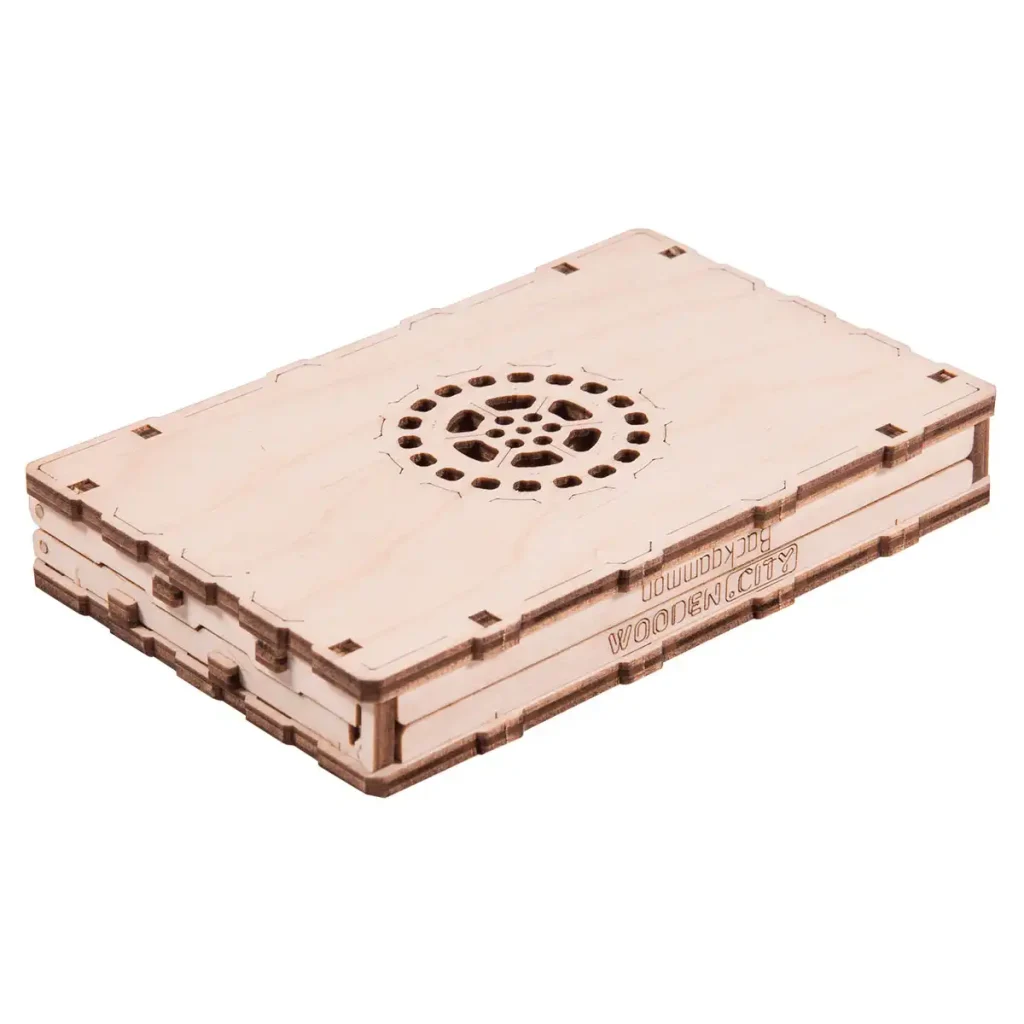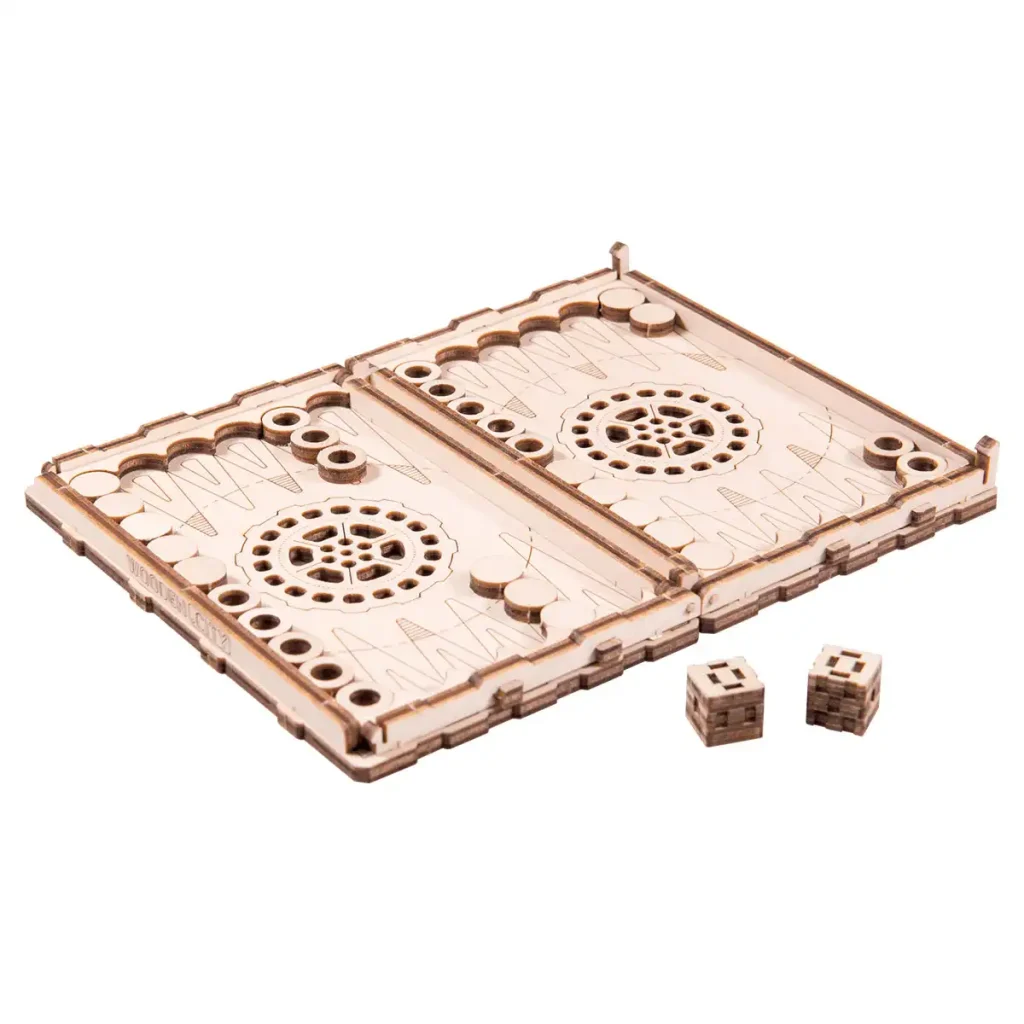 A Bonding Experience
Bring out the Mill on a quiet evening or a family get-together, and you'll find conversations and competitions brewing. It's a perfect opportunity to bond with your family, challenge one another, devise strategies, and most importantly, create memories that you'll cherish for years.
An Exquisite Gift Choice
Looking for a gift that's unique, entertaining, and meaningful? The Mill puzzle ticks all the boxes. Suitable for puzzle enthusiasts, kids, adults, or just about anyone who loves a good challenge, this game is a token of joy, promising hours of engagement and brain-teasing fun.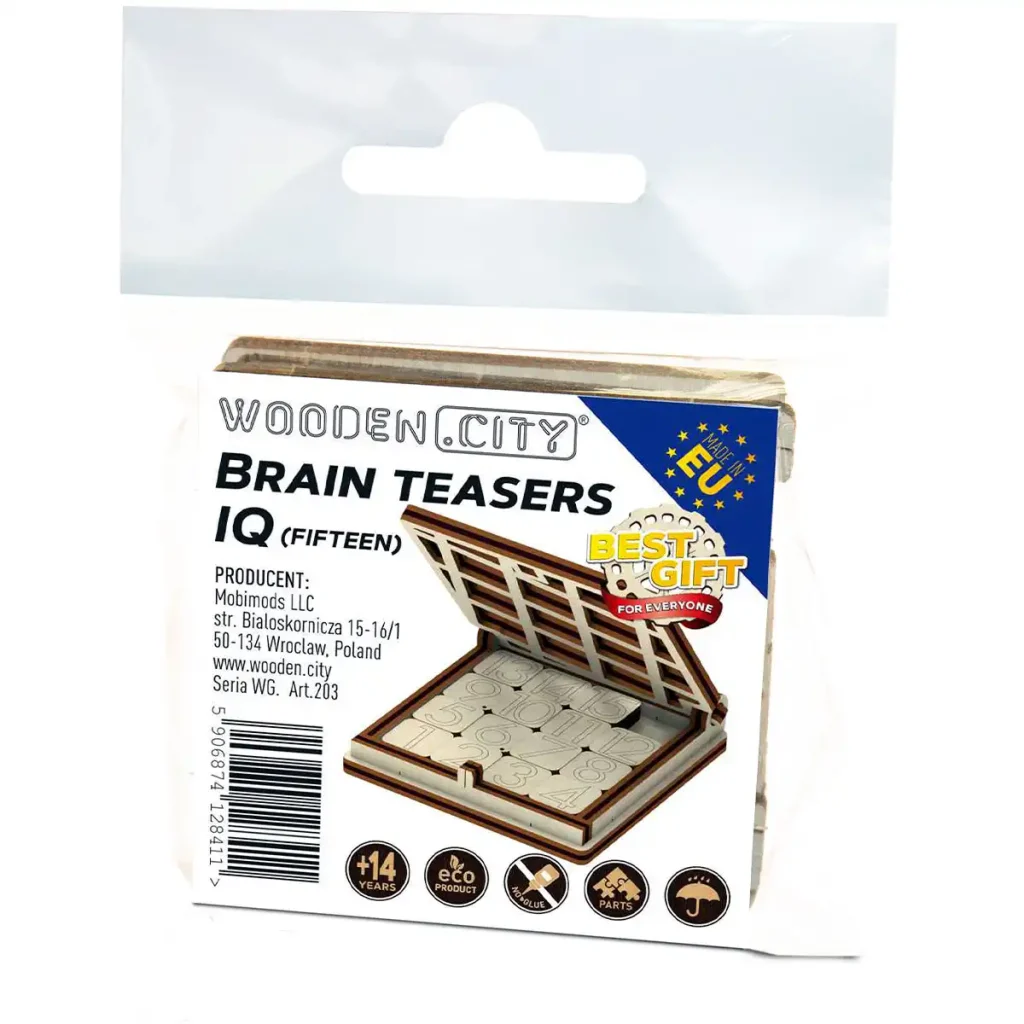 Engage in Timeless Strategy
Dive into the world of Mill Logic! Rally your family around, plotting moves and counter-moves. This classic game tests wit and intellect, fostering laughter and memories. Elevate family evenings with strategy, fun, and countless "Aha!" moments. Unite, play, conquer!
Characteristics
Series/Article
WG210
Assembly time
5 min
Skill level
1/5
Number of parts total
24
Dimensions
H: 2.36'' (6 cm)
W: 2.36'' (6 cm)
D: 0.47'' (1,2 cm)
Packing size
H: 2.36''(6 cm)
W: 2.36'' (6 cm)
D: 0.47'' (1,2 cm)
Can be a decor element
✔
Brain teaser
✔
Game board
✔
Mini game
✔
Figurines/elements for the game included
✔
The ability to store items for the game inside
✔
Size – fits in your pocket
✔
Possibility of hand painting
✔
The packing box is made of wood.
Inside there is an instruction on how,
after assembling the model, you can also
assemble the box into a demonstration stand.
✔
Age
8+
Polish Craftsmanship: The Mark of Quality
Behind every puzzle piece is a tale of Polish dedication, precision, and artistry. The texture, finish, and durability stand as a testament to the meticulous craftsmanship Poland is known for, ensuring every player not just a game, but a piece of art.
In conclusion, the Mill (Logic Game) promises more than just pastime; it offers an adventure. Dive deep, strategize, and indulge in the pleasure of both playing and crafting. With this puzzle by your side, enriching family time is guaranteed. Dive in and let the game begin!