Step into the Enchanting World of 3D Wooden Puzzle Games
Discover the charm of 3D Wooden Puzzle Games through our ZOO puzzle, a compact rendition of the intricate and entertaining ZOO game. Designed with utmost care from the finest Polish birch, this piece offers both an engaging challenge and the convenience to be your travel companion, wherever the adventure takes you.
The Essence of ZOO puzzle
ZOO puzzle is not merely a game but an experience. Dive deep into its intricacies, assemble the animal kingdom, and watch a miniature zoo come alive right before your eyes. Each piece crafted with precision holds a story, waiting for you to piece it together.
Paint, Personalize, and Play
The true essence of the ZOO puzzle lies in its adaptability. Its smooth, birch surface is a canvas waiting for your creativity. Paint each animal, breathe life into the characters, and watch your ZOO take on colors and hues that mirror your imagination.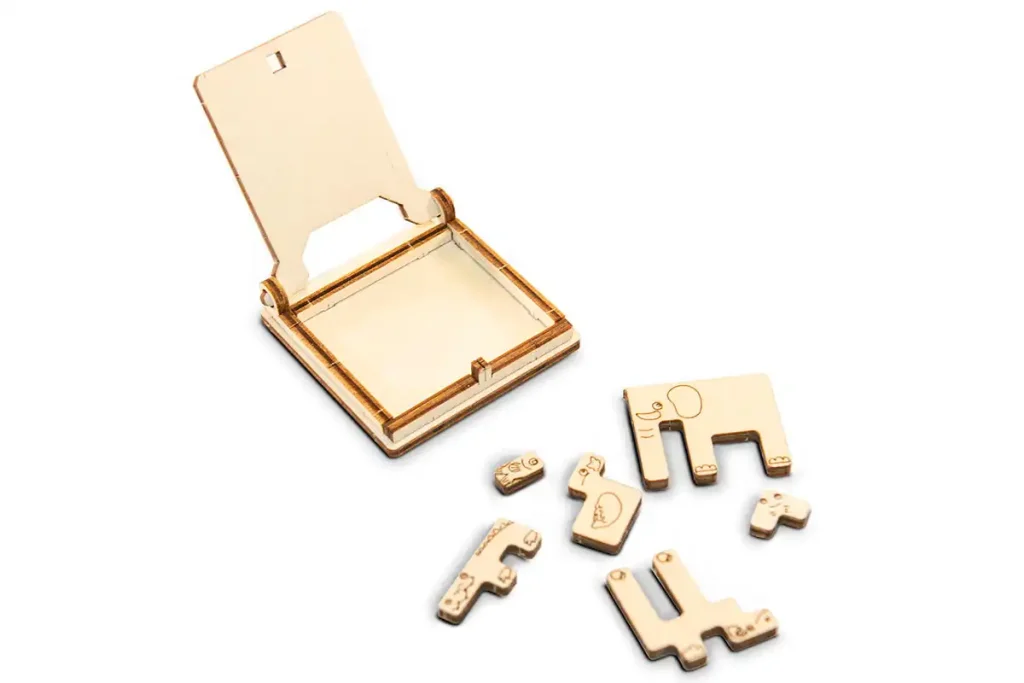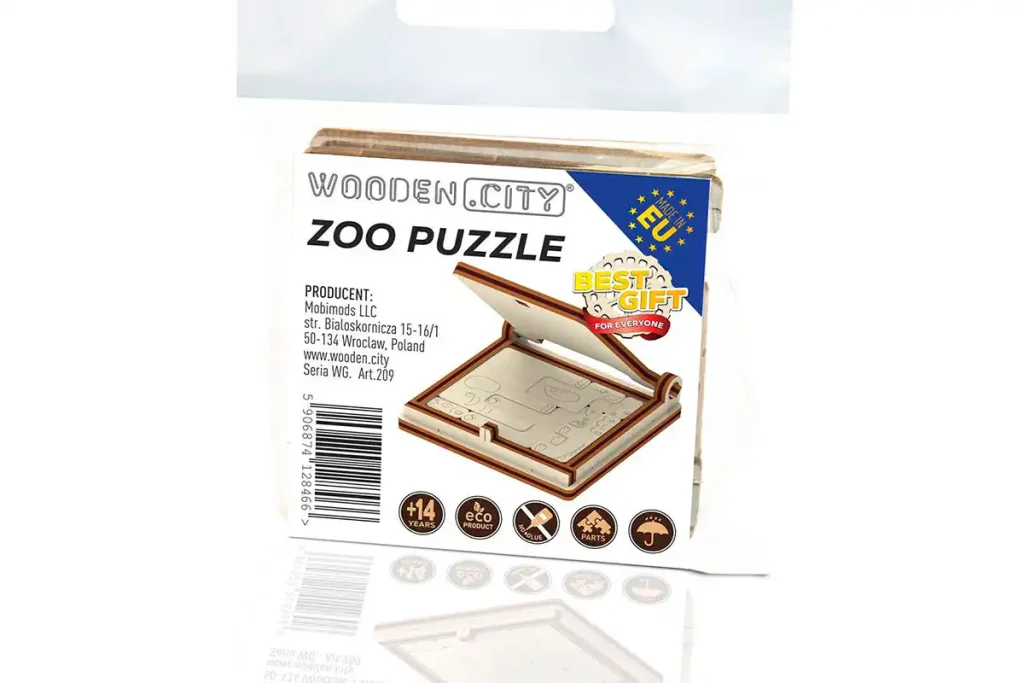 Cherished Family Moments Await
Engage in playful competition or collaborate with your family members to solve the ZOO puzzle. The laughter, strategies, and shared moments of accomplishment will become golden memories, strengthening the bond with your loved ones.
An Ideal Gift for All Ages
When it comes to gifting, the ZOO puzzle stands unparalleled. Suitable for both kids and adults, this puzzle offers hours of engagement and an opportunity to express oneself. Birthdays, anniversaries, or any special day, this game promises joy and an experience that stands out.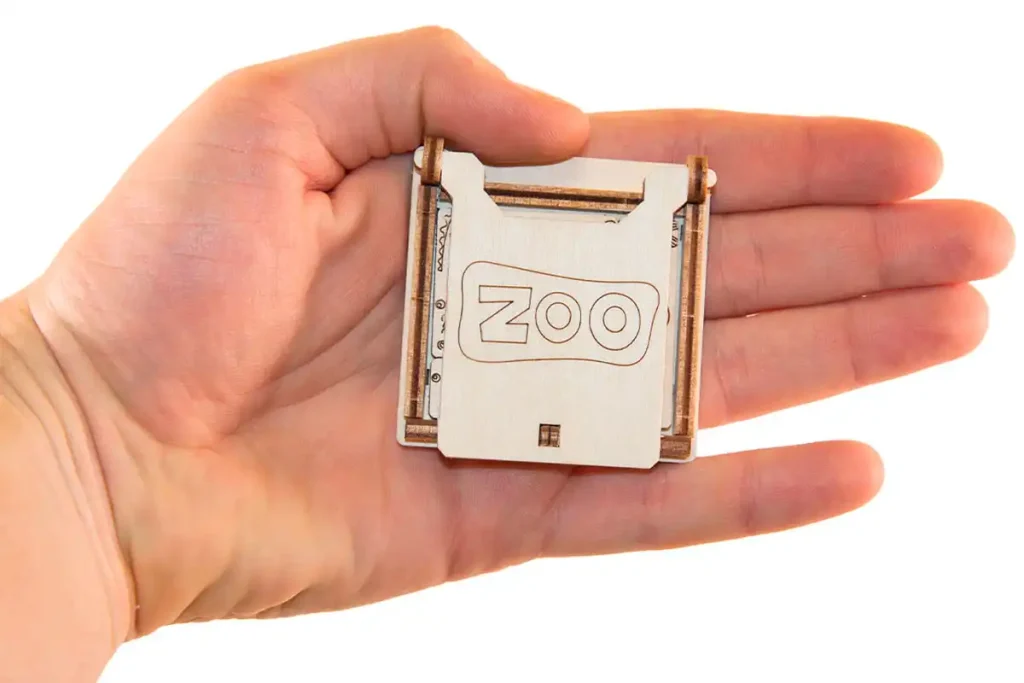 Embark on a Wild Adventure
Gather your pack and step into the vibrant ZOO world! Together, explore intricate designs and majestic creatures. It's a journey of discovery, imagination, and shared joy. Perfect for family bonding, challenge each other and create lasting memories. Dive into nature's wonders!
Characteristics
Series/Article
WG209
Assembly time
5 min
Skill level
1/5
Number of parts total
21
Dimensions
H: 2.36'' (6 cm)
W: 2.36'' (6 cm)
D: 0.47'' (1,2 cm)
Packing size
H: 2.36'' (6 cm)
W: 2.36'' (6 cm)
D: 0.47'' (1,2 cm)
Can be a decor element
✔
Brain teaser
✔
Game board
✔
Figurines/elements for the game included
✔
The ability to store items for the game inside
✔
Size – fits in your pocket
✔
Possibility of hand painting
✔
The packing box is made of wood.
Inside there is an instruction on how,
after assembling the model, you can also
assemble the box into a demonstration stand.
✔
Age
8+
Polish Craftsmanship at Its Finest
Every ZOO puzzle piece embodies the legacy and meticulousness of Polish craftsmanship. The attention to detail, the texture of the birch, and the durability it promises make it a product of pride and joy for every user.
In sum, the ZOO puzzle is more than just a game. It is an invitation to a world of exploration, creativity, and endless family moments. Dive in, assemble, and let your imagination roam the wild terrains of this miniature zoo.