Experience the 3D Wooden Puzzle Motorbike Magic
Delve into the magnificence of the 3D Wooden Puzzle Motorbike and unravel the iconic chopper's miniature allure, a beacon of European design and engineering.
The Craft Behind the Chopper
Brought to life with utmost precision, the Chopper Widget is more than just a puzzle. Meticulously crafted from the premium birch, this model mirrors the intricate details of the iconic motorcycle that has graced the roads for decades.
A Mechanical Masterpiece
The Chopper Widget isn't just a static showpiece. Its mechanics echo the real-world wonders of transportation. After assembly, admire how every part comes to life, embodying the spirit of the chopper, from its roaring engine to the twist of its wheels. Such dynamism in a model is a testament to the blend of art and functionality that Poland's craftsmen have achieved.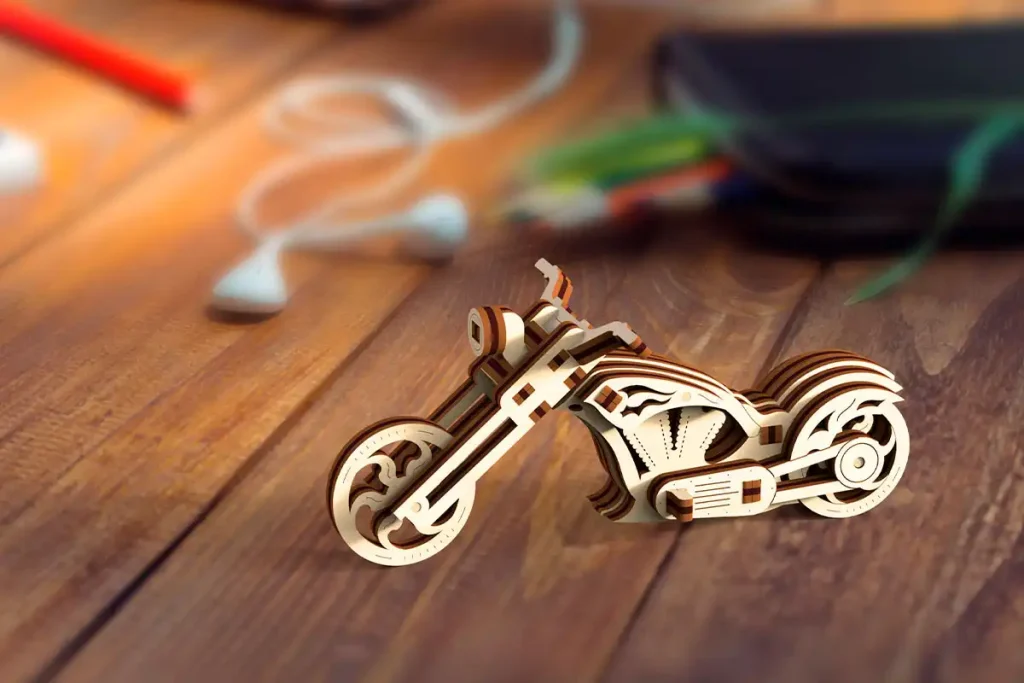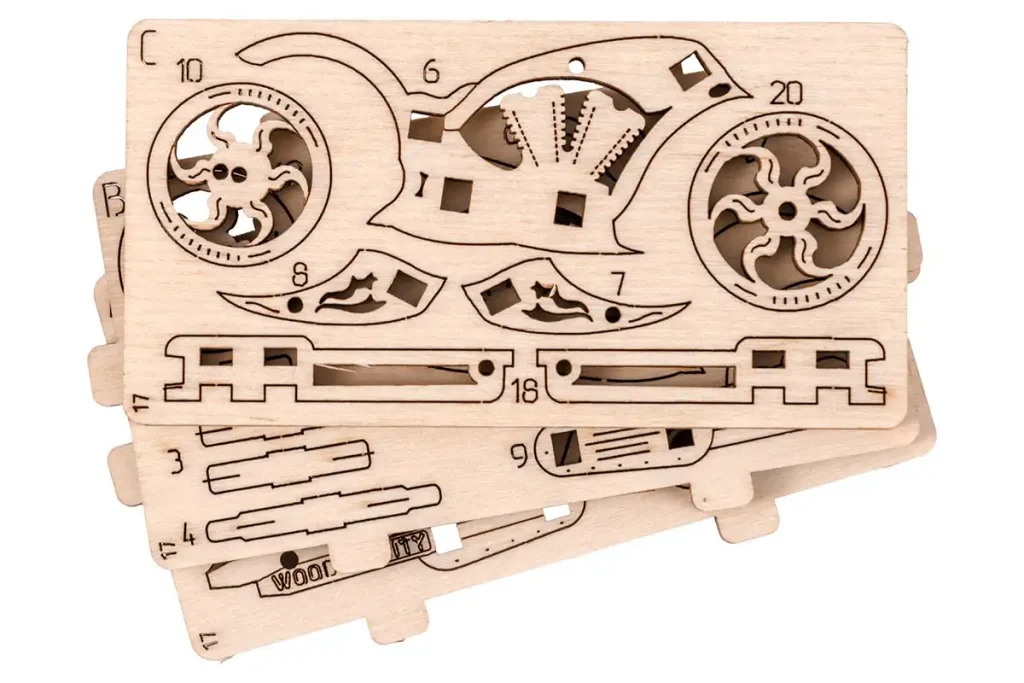 Color Your Ride
Though the birch's raw elegance is undeniable, the Chopper Widget offers an open canvas to enthusiasts. One can hand-paint and personalize this model, ensuring that every piece assembled not only stands out in structure but also in hue and tone.
The Gift of Timeless Elegance
In the vast sea of common presents, the Chopper Widget rises as a standout choice. For motorbike aficionados, puzzle lovers, or those who appreciate intricate craftsmanship, this puzzle serves as an impeccable gift. It's not just about giving a toy; it's about gifting a piece of art, an experience, and a tale of European finesse.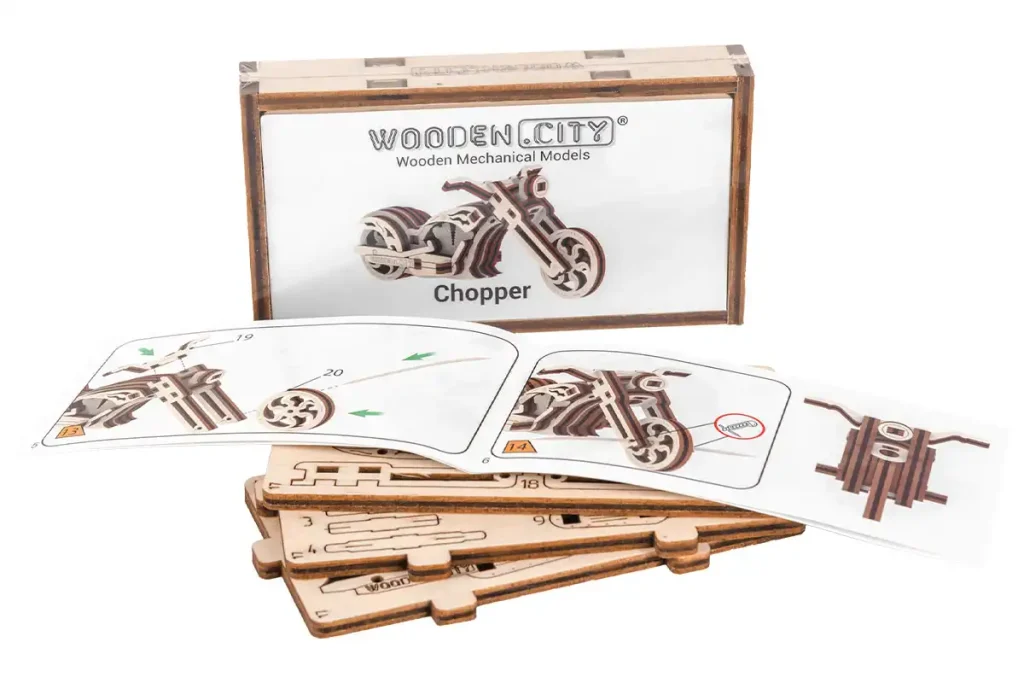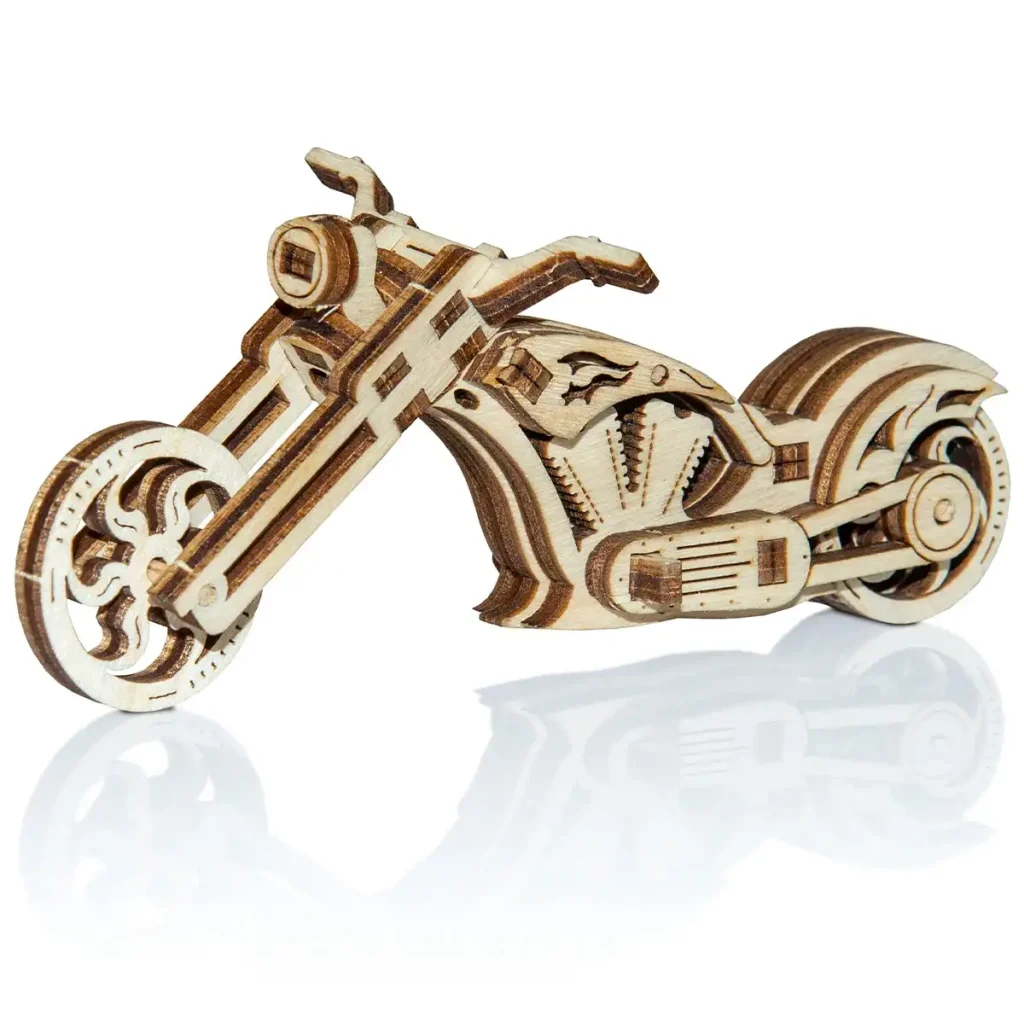 Rev Up Family Fun with Chopper Widget
Dive into an exciting assembly adventure! The Chopper Widget promises hours of bonding, creativity, and joy. Families unite, craft tales, and ignite imaginations. Perfect for weekend get-togethers, where every piece builds lasting memories. Join the ride together!
Characteristics
Series/Article
WR317
Steered wheels
✔
Assembly time
20 min
Skill level
1/5
Number of parts total
22
Model dimensions
H: 4.13" ( 10,5 cm)
W: 0.7" ( 2 cm)
D: 1.69" ( 4,3)
Packing size
H: 4.17" ( 10,6cm)
W: 2.32" ( 5,9cm)
D: 0.66" ( 1,7cm)
Control elements (steering wheel, levers)
✔
Imitation lights
✔
Can be a decor element
✔
Possibility of hand painting
✔
Age
8+
Decor Beyond the Ordinary
When fully assembled, the Chopper Widget evolves from a mere model to a statement decor piece. Its intricate design and ability to resonate with the beholder make it a perfect addition to any space, be it a living room, an office desk, or a collector's showcase.
In conclusion, hailing from Poland, the Chopper Widget represents more than a pastime. It's a journey through European artistry, mechanical wonder, and the age-old love for motorcycles. Dive into this experience, and let the chopper's tale unfold in your hands.