The Essence of the 3D Wooden Puzzle Car
Dive into the realm of the 3D Wooden Puzzle Car, a perfect blend of artistry and mechanics. Poland, known for its stellar craftsmanship, offers you a mechanical marvel that is not just an object but a journey to assemble and admire.
The Rally Car 3 is nothing short of a masterpiece. It flaunts doors that gracefully open to reveal a world inside, beckoning the observer to take a closer look.
Features Unparalleled
Controls, including the steering wheel and levers, make the trip even more intense. Adding realism are simulated lights that emit a subtle glow, while a designer driver's seat beckons you to imagine a real rally race. The opening hood is the final touch that reveals the heart of this beauty.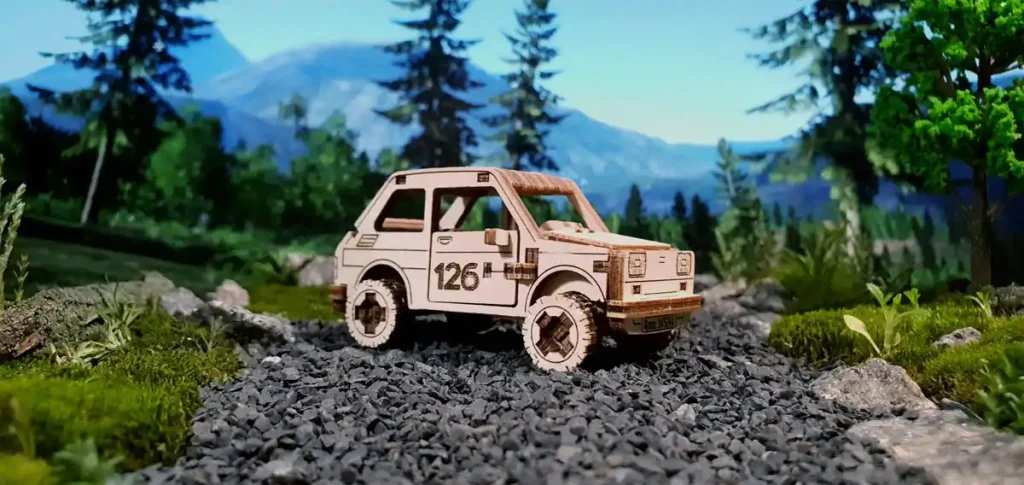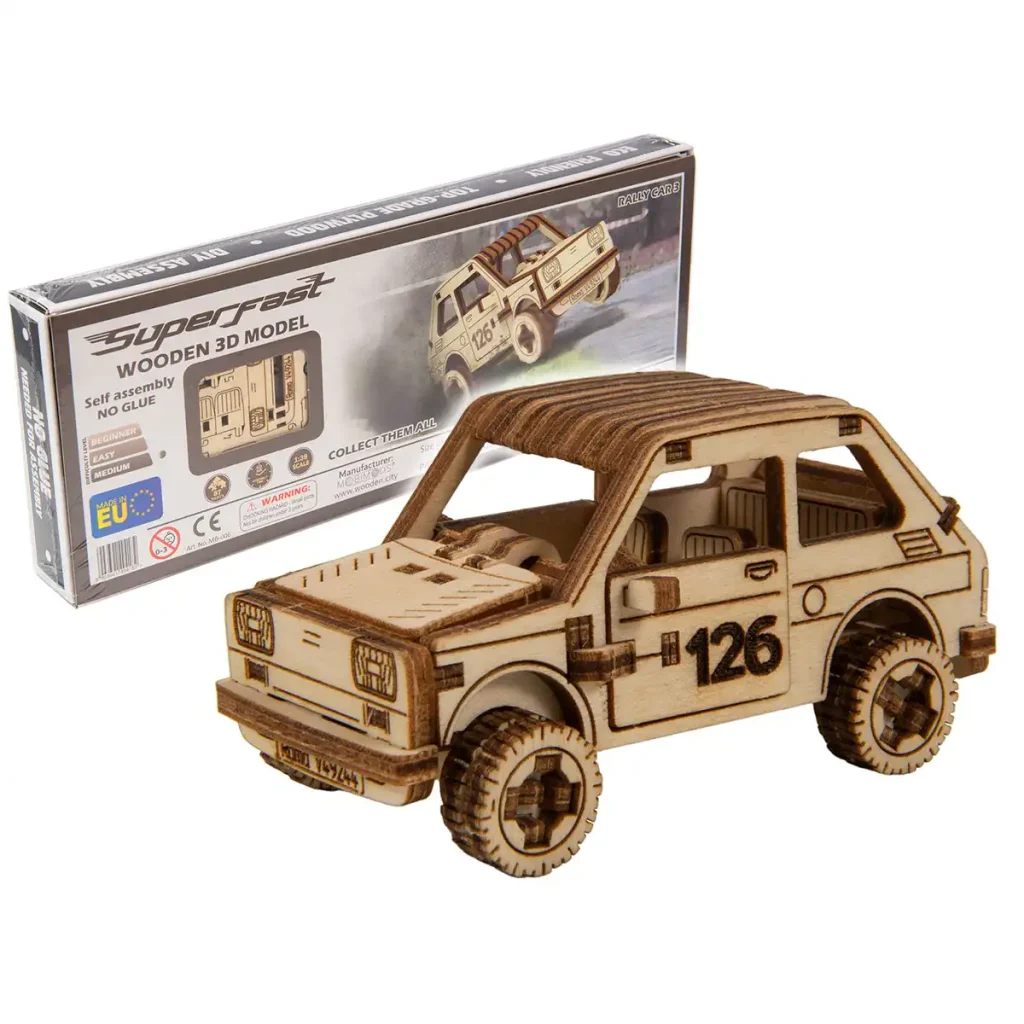 Personalize Your Masterpiece
Although the Rally Car 3 exudes charm in its natural wooden hue, it offers an open canvas for enthusiasts. Embellish, paint, or varnish; the choice is yours. Let it be a reflection of your personality, a piece truly unique to your home or workspace.
An Ideal Gift Choice
Gift-giving gets a touch of sophistication with the Rally Car 3. It's not just a toy; it's an experience. For the young or the young-at-heart, for beginners or seasoned hobbyists, this mechanical beauty guarantees hours of engagement, ending in a proud display of achievement.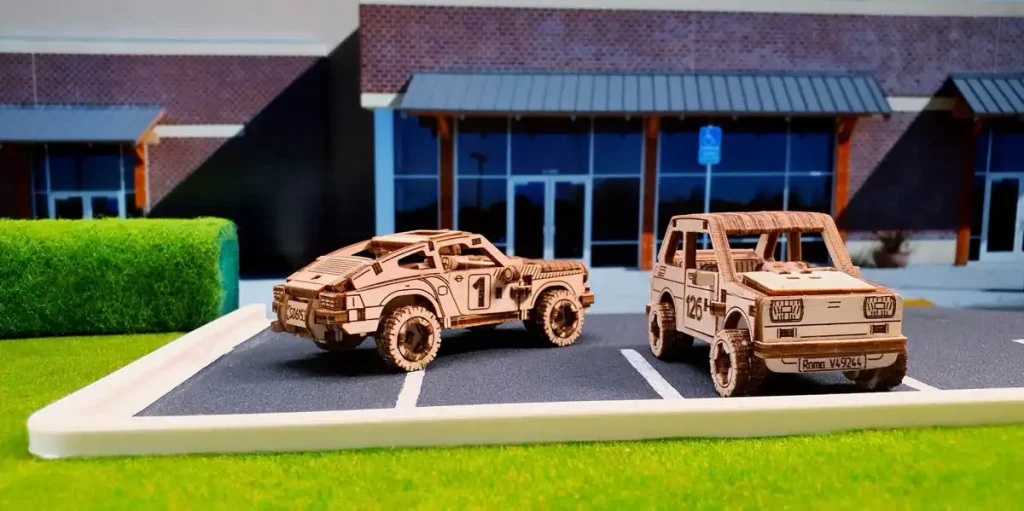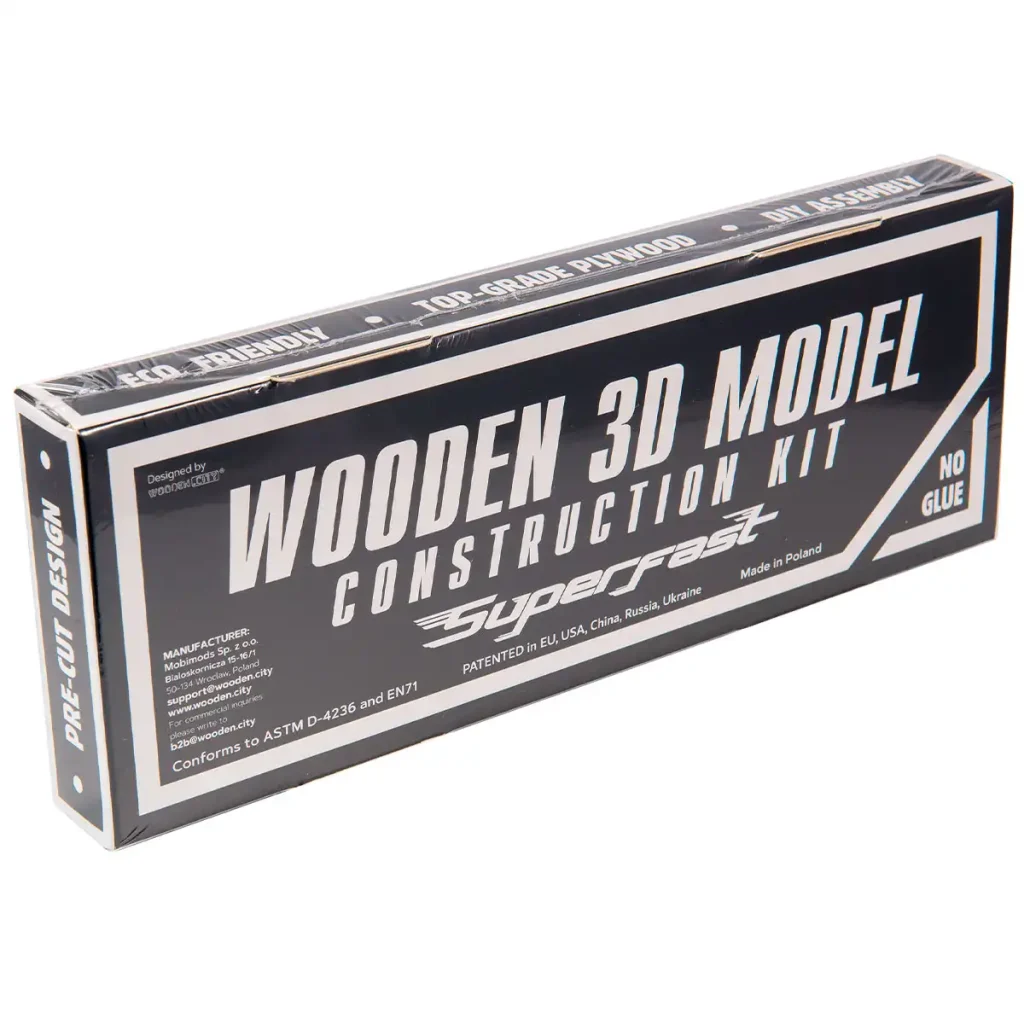 Ignite Family Passions with Rally Car 3 Journey
Kickstart an exhilarating family quest with Rally Car 3! Navigate through tales of winding tracks and pulsating finishes, all while bonding over each intricate detail. This adventure surpasses mere assembly—it's a thrilling circuit of shared stories, challenges, and joy. Launch into a world where hands come together and memories race forward. Engage, bond, and celebrate the rally of love!
Characteristics
Series/Article
MB-006
Model Scale
1:38
Quantity
81
Set
2 sheet of plywood,
Assembly instruction
Spare parts
6
Difficulty level
3/5
Assembly time
1 h
Model dimensions
H: 3.22'' (8,2 cm)
W: 1.53'' (3,9 cm)
D: 1,61'' (4,1 cm)
Package size
H: 3.54" (9cm)
W: 9.52" (24,2cm)
D: 0.99" (2,52 cm)
Openable doors
✔
Control elements (steering wheel, levers)
✔
Imitation lights
✔
Driver/pilot seat
✔
Opening the hood/trunk
✔
Can be a decor element
✔
Possibility of hand painting
✔
Age
8+