The Authentic Experience of 3D Wooden Puzzle Mastery
Embark on a journey with the 3D Wooden Puzzle marvel that is the Car Carrier Truck. Rooted in Polish tradition, each piece of this masterpiece mirrors the dedication and passion Poland is renowned for.
The Car Carrier Truck isn't just a model; it's a narrative, each piece telling tales of European art and precision.
Delving Deeper into the Design
Designed as the stalwart vehicle for the Superfast series, it takes pride in its ability to transport other cars, giving a nod to the authentic trucking industry. Whether moving forward or in reverse, the mechanics of this vehicle are seamless and true to life.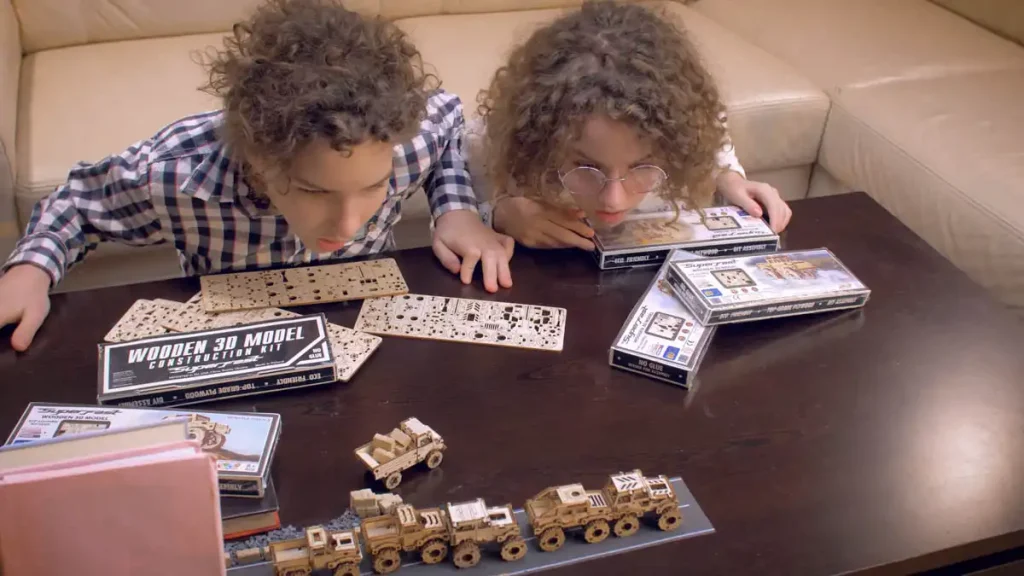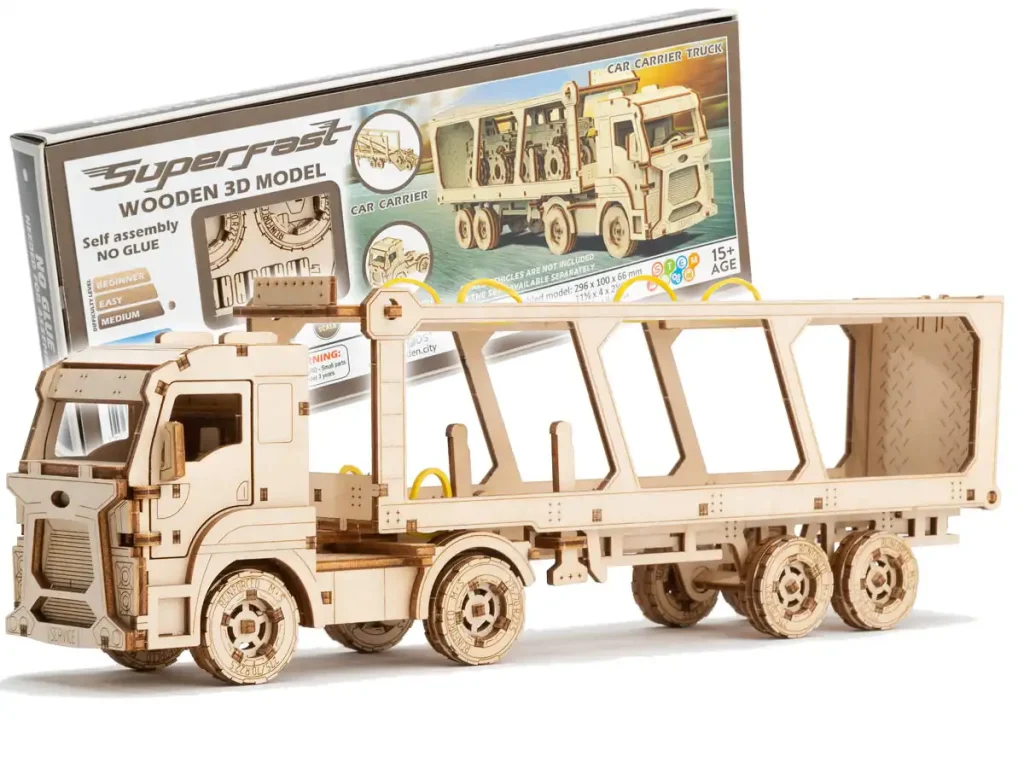 Unleashing Your Creative Spirit
Crafted with meticulous precision, the Car Carrier Truck is also a blank canvas awaiting your creative touch. Whether you wish to keep its pristine birch look or splash it with colors of your imagination, this model invites you to make it truly your own.
A Gift Like No Other
Seeking the perfect gift that marries tradition with innovation? The Car Carrier Truck is a gift of experience, of patience, of wonder. Suitable for both young minds and seasoned hobbyists, it offers countless hours of assembly joy, followed by the pride of creating something magnificent.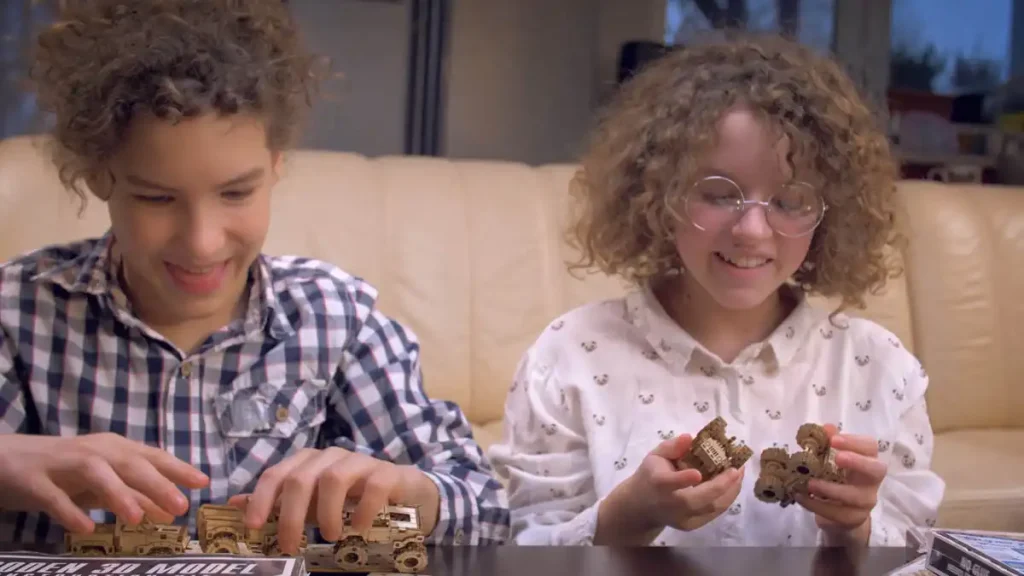 All Aboard the Family Fun with the Car Carrier Track
Rev up your family time with the captivating Car Carrier Track! As you collaborate on each section, delight in shared moments of discovery and creativity. This isn't just about building a model—it's about constructing memories, weaving stories of highways and adventures. Engage, laugh, and bond in this enthralling journey of togetherness. Gear up for genuine connections!
Characteristics
Series/Article
MB-016
Model Scale
1:40
Quantity
175
Set
7 sheet of plywood,
Assembly instruction,
Rubber bands – d15,
L20 -10 pcs. ,
Candle
Spare parts
7
Difficulty level
3/5
Assembly time
2 h
Model dimensions
H: 3.93'' (10 cm)
W: 11.65'' (29,6 cm)
D: 2.59'' (6,6 cm)
Package size
H: 3.54" (9cm)
W: 9.52" (24,2cm)
D: 0.99" (2,52 cm)
Age
14+
Tradition Meets Innovation
The essence of the Car Carrier Truck lies not just in its intricate design but in the story it embodies—a story of Polish tradition, of hours of craftsmanship, and of an undying passion for excellence. As you piece it together, you're not just building a model; you're becoming a part of a legacy. Embrace this journey and treasure the memories it brings.
*The set does not include the small cars from the Superfast series, they are in the picture to show the functions of the Car Carrier Truck