Experience the Essence of the 3D Wooden Puzzle Car
Delve deep into the beauty and intricacy of the 3D Wooden Puzzle Car, brought to life by Poland's rich traditions and exemplary artisanship. Straight from the heart of Europe, this miniaturized marvel seamlessly blends retro allure with modern engineering.
The Retro Ride 2 is more than just a model; it's a symphony of details. Its control elements, including an authentic steering wheel and intuitive levers, offer an immersive driving experience.
Detailed Craftsmanship
The model's imitation lights reflect the timeless aesthetics of bygone eras, while the thoughtfully crafted driver/pilot seat awaits its captain, promising adventures untold.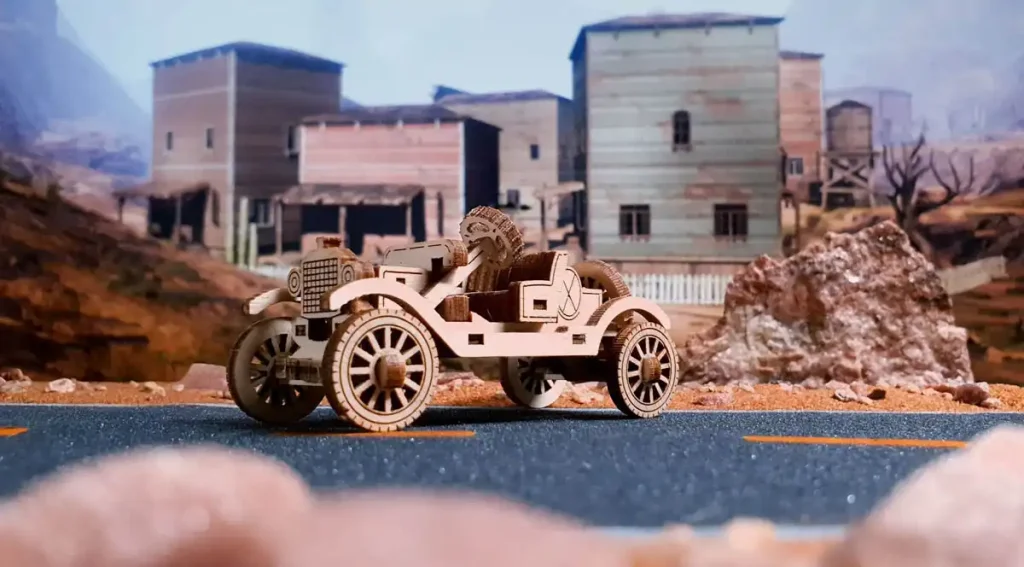 A Canvas of Creativity
With the Retro Ride 2, personalization knows no bounds. It invites you to embrace your artistic flair, allowing you to adorn it with colors and designs that resonate with your style. Whether you choose to stick to classic hues or venture into contemporary shades, the model is sure to reflect your unique vision.
The Perfect Gift
In an era dominated by fleeting trends, the Retro Ride 2 emerges as a timeless gift. A perfect blend of nostalgia and novelty, this model is an ode to the beauty of eras gone by, making it an ideal present for those with a penchant for the classics.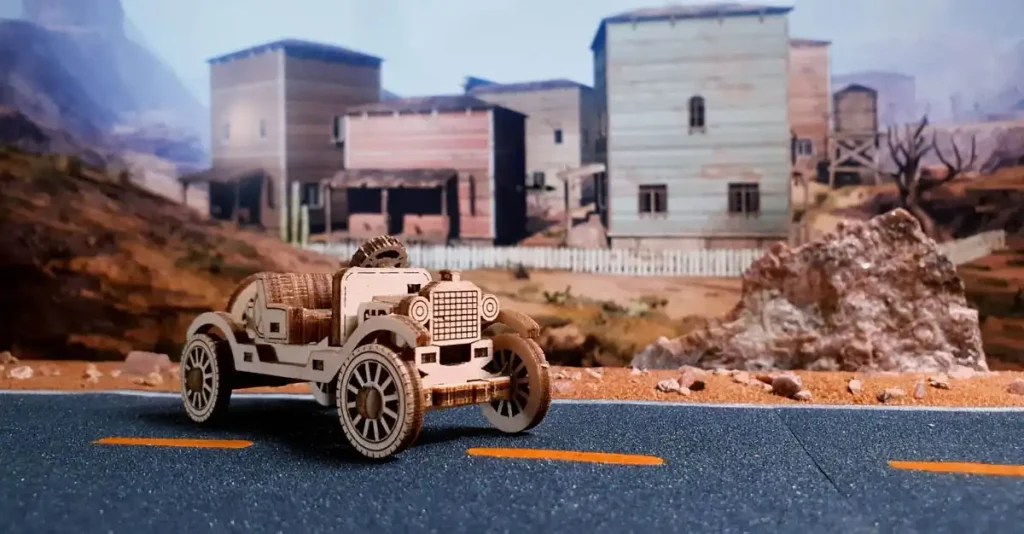 Characteristics
Series/Article
MB-010
Model Scale
1:44
Quantity
36
Set
1 sheet of plywood,
Assembly instruction
Spare parts
3
Difficulty level
2/5
Assembly time
1 h
Model dimensions
H: 3.03'' (7,7 cm)
W: 1.57'' (3,8 cm)
D: 1.85'' (3,8 cm)
Package size
H: 3.54" (9cm)
W: 9.52" (24,2cm)
D: 0.99" (2,52 cm)
Control elements (steering wheel, levers)
✔
Imitation lights
✔
Driver/pilot seat
✔
Can be a decor element
✔
Possibility of hand painting
✔
Age
8+
From Poland, With Precision
Poland, known for its heritage and commitment to precision, offers the Retro Ride 2 as a testament to its legacy. This model stands as a symbol of European craftsmanship, promising an experience that is both engaging and enriching. Dive into this narrative, and let the charm of Retro Ride 2 unfold before you.