The Quintessence of 3D Wooden Puzzle Car Craftsmanship
Journey into the realm of the 3D Wooden Puzzle Car, a realm where aesthetic brilliance and mechanical genius coalesce. Originating from the heart of the European Union, Poland, this miniature creation offers an authentic rally car experience that's both detailed and delightful.
The Rally Car 1 is not just about its appearance but also the experiences it offers. Its doors are not mere ornaments; they open wide, inviting you to explore the intricacies within.
Impeccable Design and Features
The steering wheel and levers ensure that the driver feels every turn of the race track. As for mirrors and light, they are not just for show. They mimic reality, reflecting the essence of a real rally car. And let's not forget the hood and trunk; they open to reveal a world of detail and design ingenuity, and the driver's seat awaits its proud rider.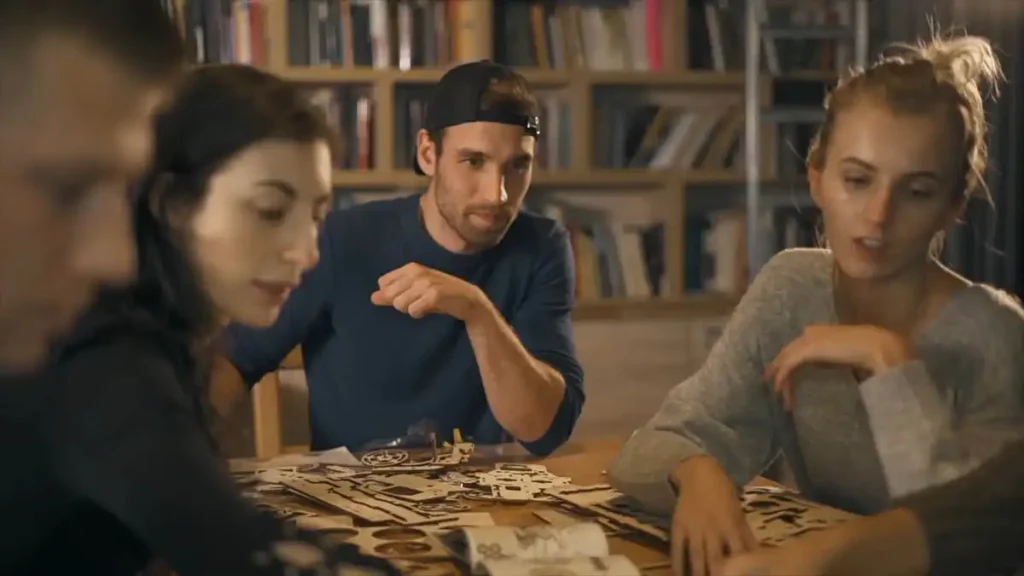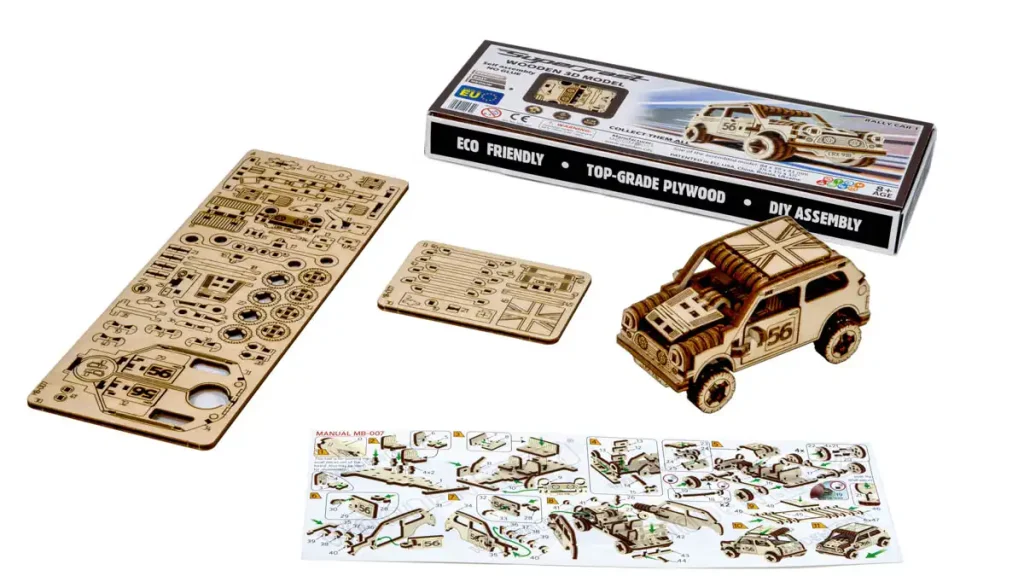 Personalization at Its Best
The Rally Car 1 is a canvas waiting to be painted. The model beckons its assembler to breathe life into it with colors, to make it not just a model, but a reflection of one's personality, tastes, and aspirations.
The Ideal Gift Choice
In a world filled with generic gift options, the Rally Car 1 stands out. It's not just a gift; it's an experience, a journey, a memory waiting to be made. For enthusiasts and novices alike, it offers hours of engagement, culminating in the pride of having created something beautiful.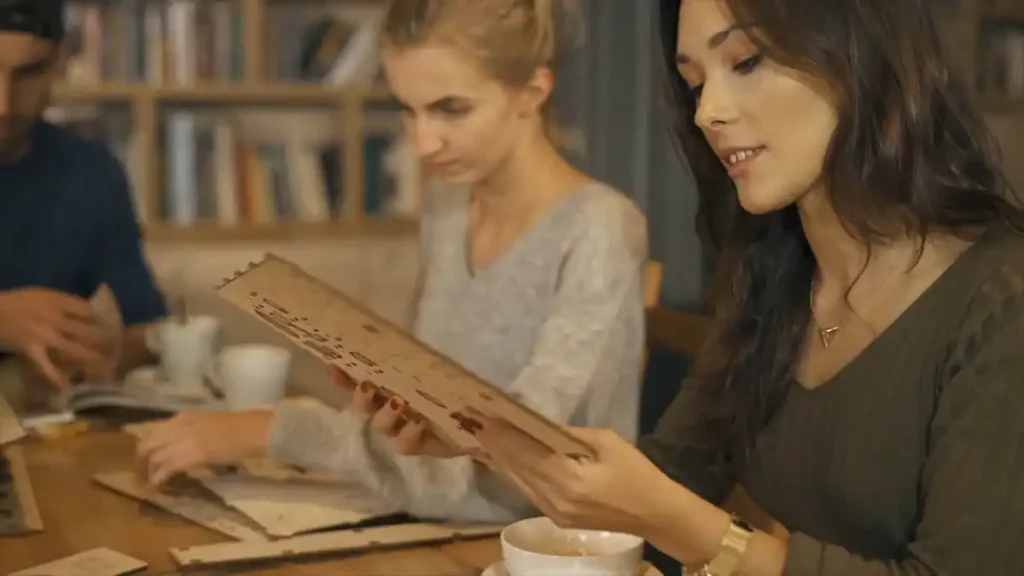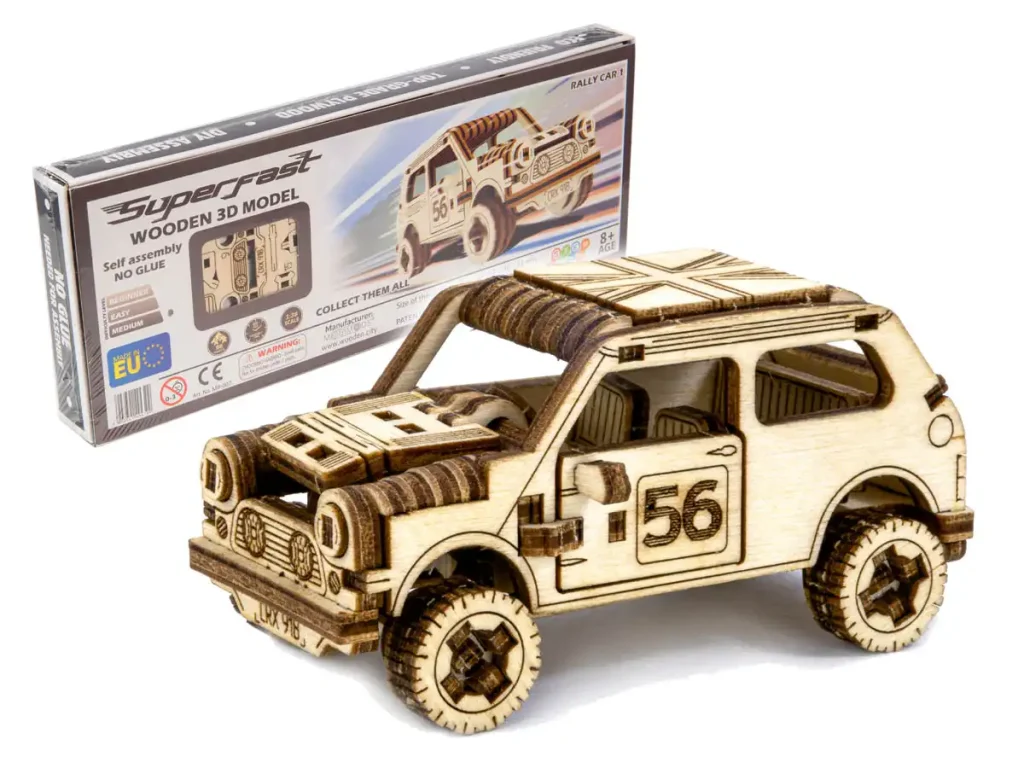 Revving Up Family Memories with Rally Car 1
Shift into high gear with the exhilarating Rally Car 1 adventure! Together, speed through tales of dusty trails and finish lines, igniting family camaraderie. This journey is more than just crafting—it's a race of laughter, creativity, and treasured moments. Set your family on a track of bonding and excitement, where every twist creates a lasting imprint. On your marks, set, bond!
Characteristics
Series/Article
MB-007
Model Scale
1:38
Quantity
94
Set
2 sheet of plywood,
Assembly instruction
Spare parts
4
Difficulty level
3/5
Assembly time
1 h
Model dimensions
H: 3.3'' (8,4 cm)
W: 1.53'' (3,9 cm)
D: 1.61'' (4,1 cm)
Package size
H: 3.54" (9cm)
W: 9.52" (24,2cm)
D: 0.99" (2,52 cm)
Openable doors
✔
Control elements (steering wheel, levers)
✔
Imitation mirrors
✔
Imitation lights
✔
Driver/pilot seat
✔
Opening the hood/trunk
✔
Can be a decor element
✔
Possibility of hand painting
✔
Age
8+
Polish Precision and Passion
Hailing from Poland, a land renowned for its dedication to art and precision, the Rally Car 1 is more than just a model. It's a symbol of tradition, expertise, and passion for craftsmanship, promising an unparalleled assembly adventure. Embark on this enthralling journey, and witness the union of art and engineering.