Mastering the Art of 3D Wooden Puzzle Craftsmanship
The allure of the 3D Wooden Puzzle takes a dynamic turn with the magnificent Work Horse 2. Assembled from European birch, this intricate design beckons those with an affinity for mechanics and aesthetics.
The Work Horse 2 is a marvel in details. Its control elements, including the meticulously designed steering wheel and levers, ensure a life-like resemblance to real trucks. The imitation lights reflect a sense of authenticity, shimmering memories of twilight hauls.
Details that Breathe Life
Central to its design is the driver/pilot seat, crafted to offer a holistic view of the model's interiors. But what truly sets it apart is its open body – a cargo compartment that awaits stories of its own, ready to be filled with imagination.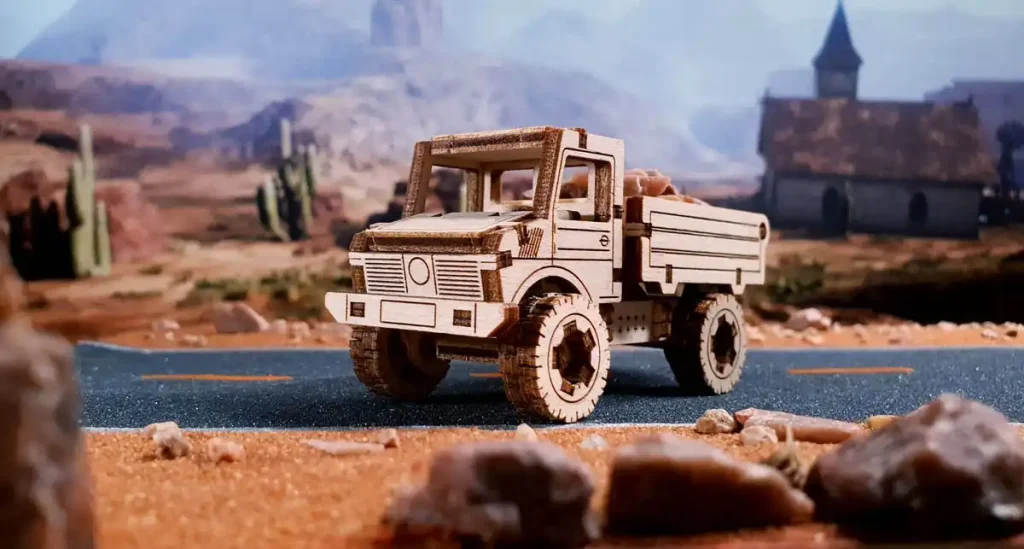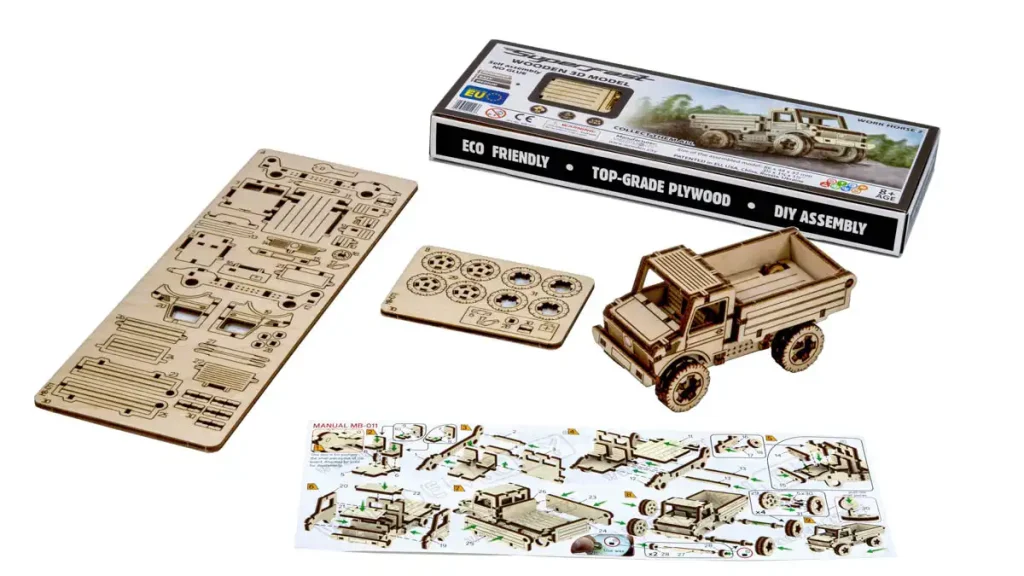 A Gift Beyond Ordinary
The Work Horse 2 isn't just a model; it's an experience waiting to be gifted. Whether it's for someone who loves mechanics, treasures art, or relishes unique collectibles, this model guarantees an unmatched journey from the first piece to the final touch.
Adorning Spaces with Grace
Upon assembly, the Work Horse 2 seamlessly transitions into a remarkable décor item. Positioned in a living room, study, or even an office, it stands as a testament to timeless design and meticulous craftsmanship, instantly becoming a conversation starter.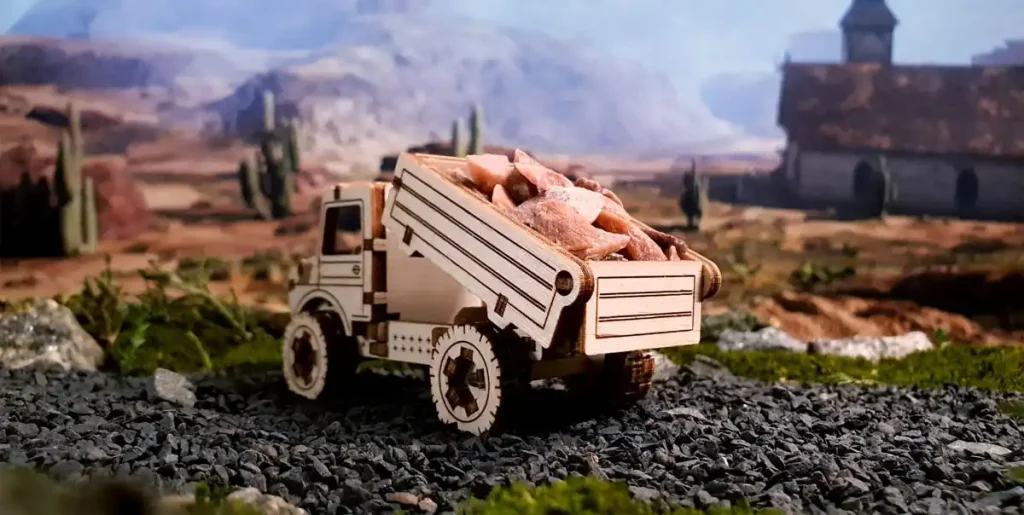 Characteristics
Series/Article
MB-011
Model Scale
1:55
Set
2 sheet of plywood,
Assembly instruction
Spare parts
5
Difficulty level
3/5
Assembly time
1 h
Model dimensions
H: 3.43'' (8,6 cm)
W: 1.73'' (4,4 cm)
D: 1.46'' (3,7 cm)
Package size
H: 3.54" (9cm)
W: 9.52" (24,2cm)
D: 0.99" (2,52 cm)
Control elements (steering wheel, levers)
✔
Imitation lights
✔
Driver/pilot seat
✔
Open body (cargo compartment)
✔
Can be a decor element
✔
Possibility of hand painting
✔
Age
8+
From Poland with Precision
Born from the rich traditions of Polish craftsmanship, this model exemplifies European finesse. Each element, each detail, echoes the dedication and passion poured into its creation, ensuring longevity and unmatched quality.
Assemble it, adorn it, and let the Work Horse 2 narrate tales of European heritage, mechanical wonder, and the sheer joy of bringing a vision to life. It's not just a model; it's a legacy waiting to be passed down.