Uncover the 3D Wooden Puzzle Experience
The 3D Wooden Puzzle journey invites you to immerse yourself in the creation of this multifunctional organizer. Crafted from Birch, the model evolves into a sturdy football-shaped unit that doubles as an interactive desk piece and a toy.
The Joy of Assembly
Creating the Football Cup is a process as thrilling as the sport it represents. Each piece, each rotation you make, brings the mechanical model closer to completion. It is not merely about assembling; it's about diving into an interactive project that mirrors your love for sport and mechanics.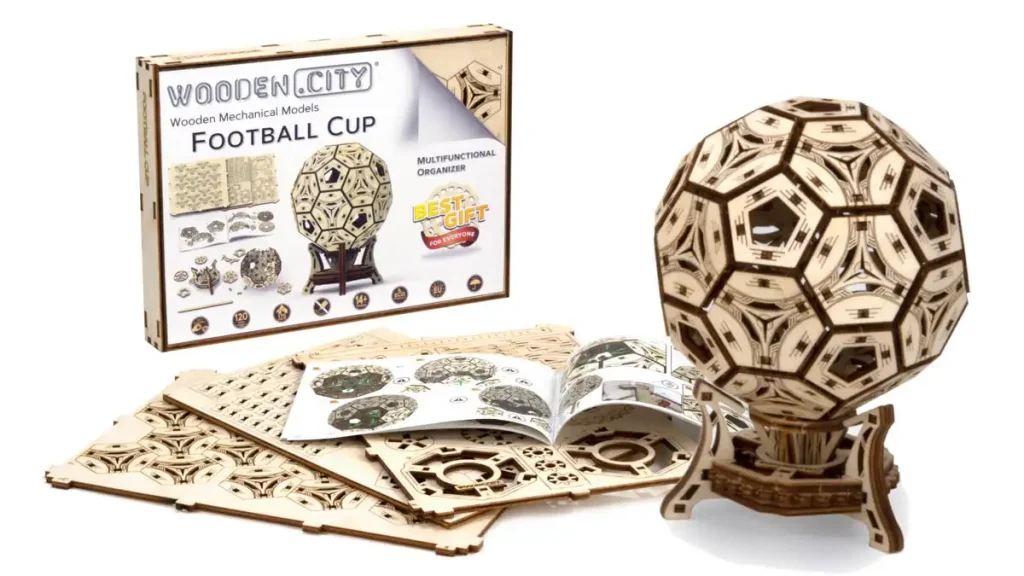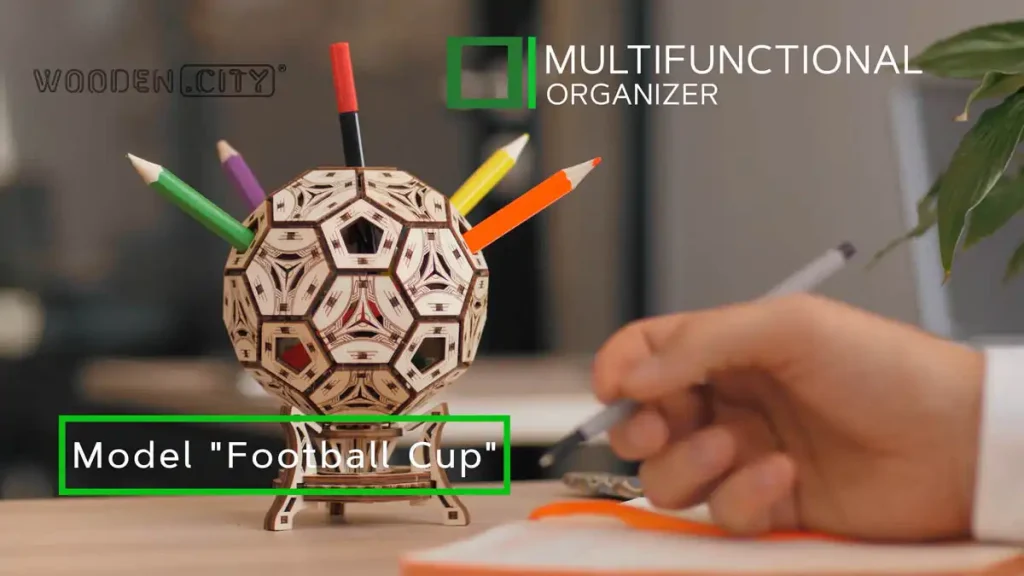 Multifunctional at Its Best
This mechanical model is more than just a representation of a football. It's a multifunctional organizer that serves as a perfect addition to your workspace or home. It offers multiple application scenarios, showcasing its versatility and practicality.
Engage in Play
Feel the joy of a half-time break right at your desk. The football cup can be removed from the stand and used for a leisurely game, a playful respite from your tasks. It's not just an organizer; it's a source of fun, reminding you of the simple joys of a friendly match.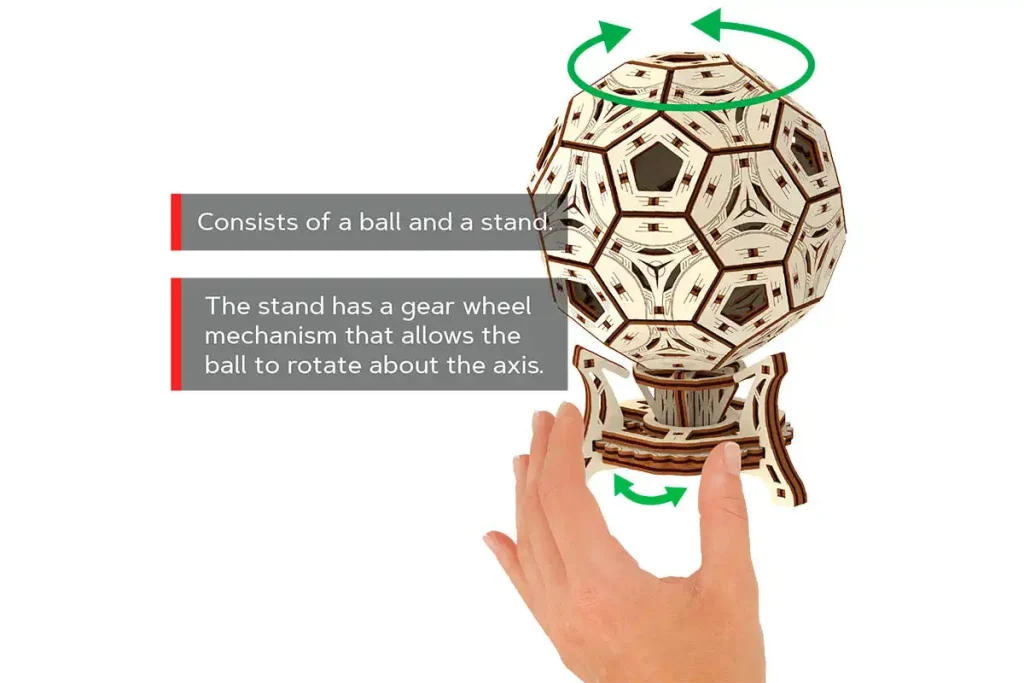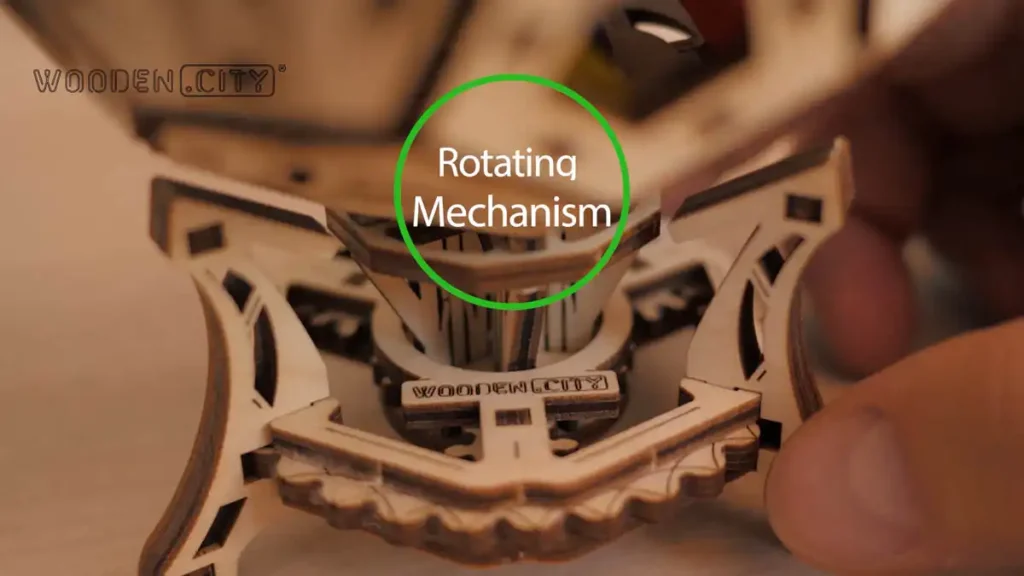 An Ideal Gift
The Football Cup serves as an exceptional gift for sports enthusiasts and fans of creative models. It adds a touch of sporty charm to any space while providing utility. If you're seeking a unique and meaningful present for someone special, this is a gift that will undoubtedly impress.
More Than Just Decor
The Football Cup does not merely blend into your décor; it stands out. Its unique design and multi-functionality make it a focal point in any room. Moreover, the packaging of the model can be repurposed into a stand, enhancing its display value.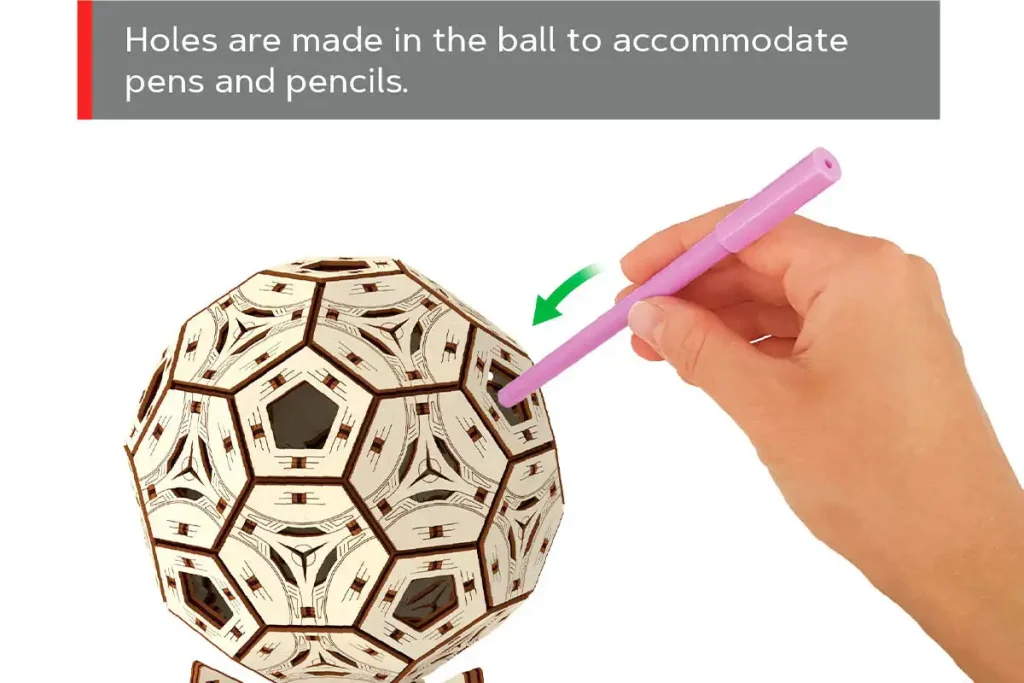 Soccer Spirit Storage
Rally the family around an enthralling project! Craft together the Football Cup Organizer, an ode to sports enthusiasts. Perfect for storing trinkets or stationery, it becomes a centerpiece of fun chats and shared passions. Bond over football stories and enjoy organized style in one!
Characteristics
Number of parts total
175
Series / Article
WR-335
Difficulty level
3/5
Assembly time
2 h
Model dimensions
H: 6.06'' (15,4 cm)
W: 4.49'' (11,4 cm)
D: 4.49'' (11,4 cm)
Package size
H: 9.44" ( 24cm)
W: 6.89" ( 17,5cm)
D: 1.1" ( 2,8 cm)
Footboard / tand
✔
Setting the mechanism in motion by rotation
✔
Can be a decor element
✔
Multiple application scenarios
✔
Possibility of hand painting
✔
The packing box is made of wood.
Inside there is an instruction on how,
after assembling the model, you can also
assemble the box into a demonstration stand
✔
Age
12+
Final Words
The Football Cup encapsulates the beauty of craftsmanship and the spirit of football in a single, tangible form. As you assemble it, it becomes a part of your space, and a symbol of your love for sports and mechanics. This mechanical model promises a journey of creation, amusement, and practicality, enriching your surroundings in the process.