Discover the Essence of 3D Wooden Puzzle Creativity
Dive into the world of 3D Wooden Puzzle as you explore the exquisite design of the Transport Widges collection. Crafted from the finest birch, these tiny mechanical marvels are a testament to European artistry and innovation.
Functionality and Style Combined
But the Transport Widges are not just about assembly and admiration. They double up as key rings, making them both a fun activity and a functional accessory. Attach them to your keys or bag, and carry a piece of art with you wherever you go.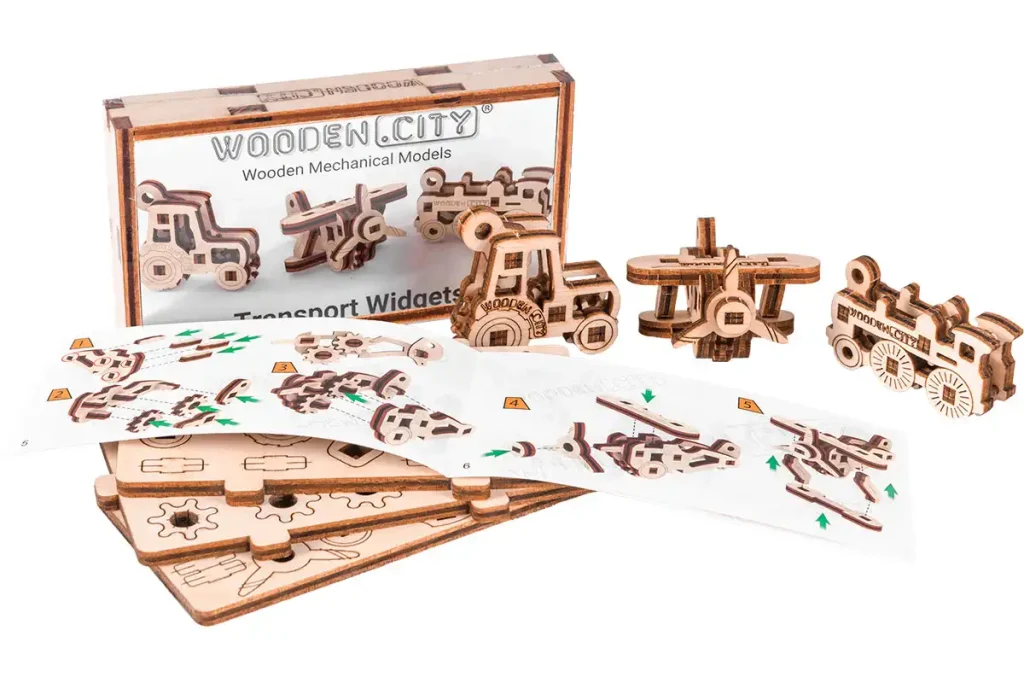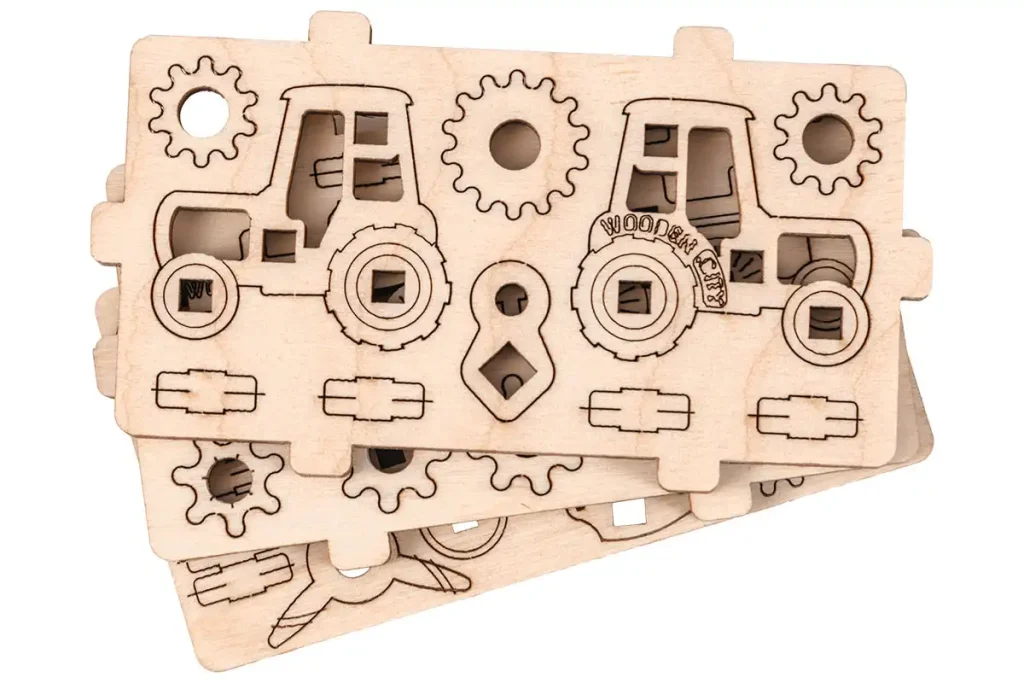 Paint Your Journey
The raw beauty of birch is undeniable, but there's a unique joy in adding a touch of personalization. Each Transport Widget can be painted and adorned as per your creative vision, turning it into a bespoke masterpiece.
The Perfect Gift for All Ages
Seeking a gift that's both intriguing and functional? The Transport Widges set makes for an excellent choice. It's not just a toy, but a piece of art, a puzzle, and a key ring all rolled into one. It promises hours of engagement, followed by the satisfaction of having a self-assembled piece of art.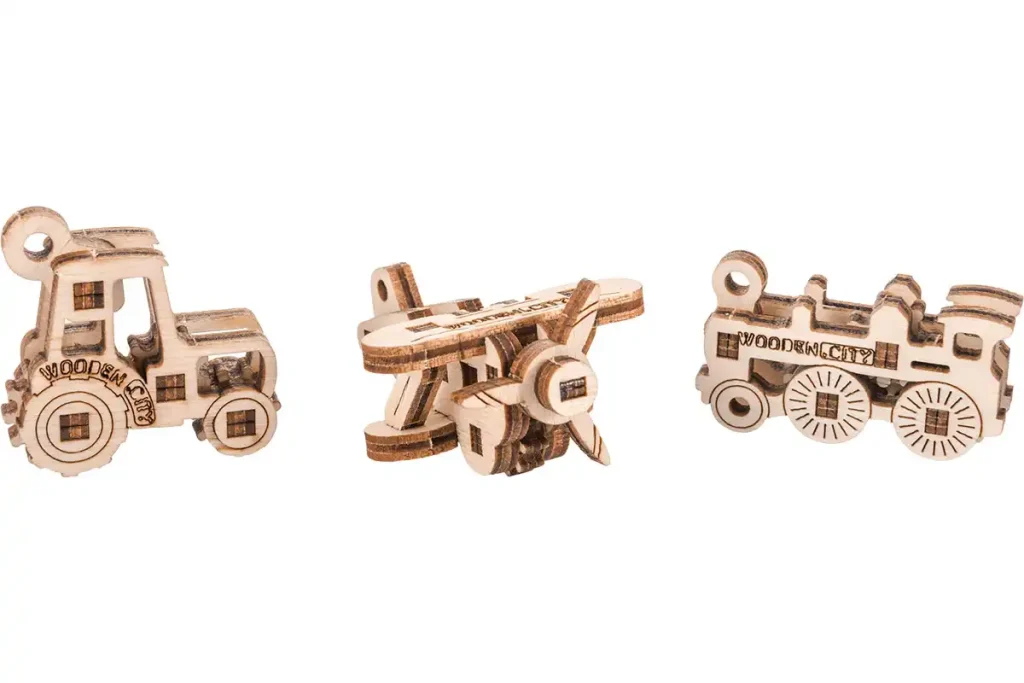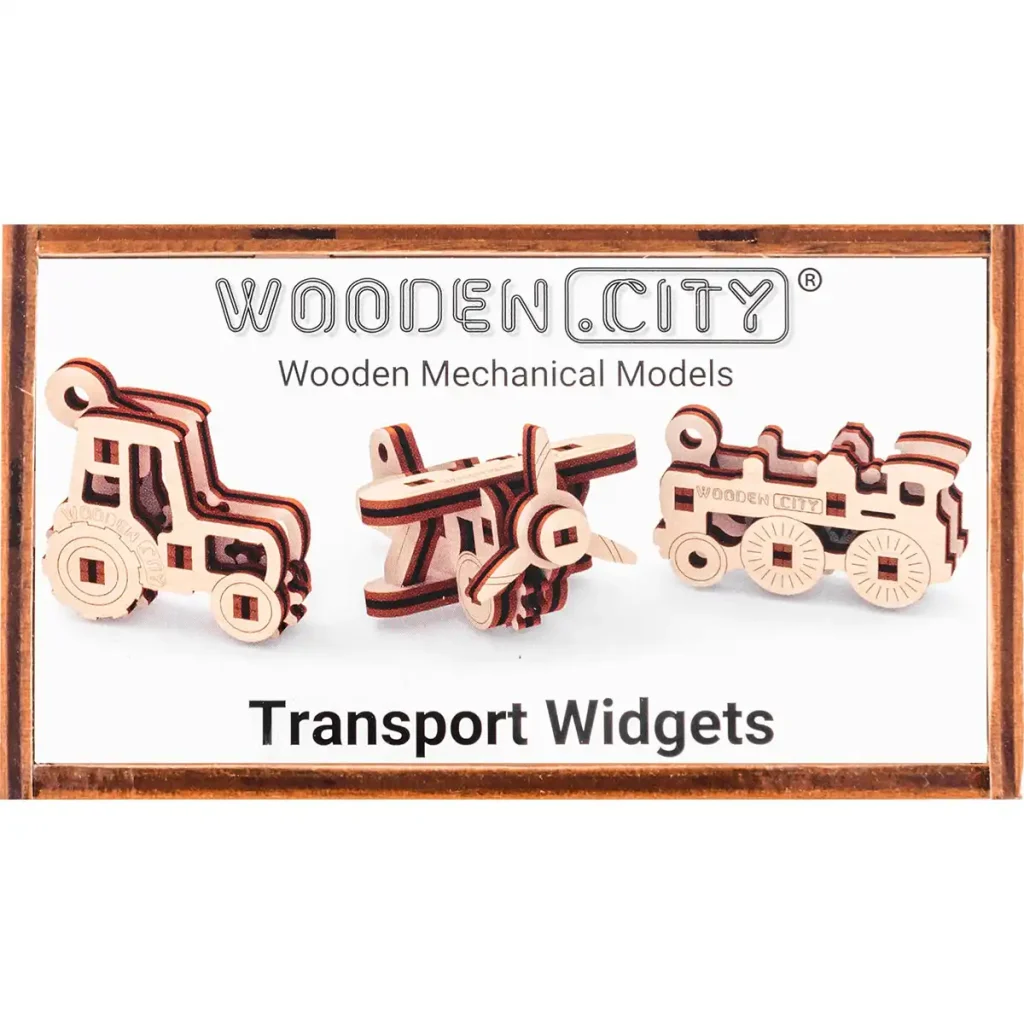 Journey Through Transport History Together
Delve into a world of iconic transports! Assemble memories with family, exploring the evolution of travel. A delightful voyage awaits, fostering creativity, learning, and bonding. Timeless adventures, reimagined. All aboard for family fun!
Characteristics
Series/Article
WR 319
Assembly time
3х10min
Skill level
1/5
number of parts total
37
Model dimensions 1
H: 2.44'' (5,7cm)
W: 1.69'' (4,3cm)
D: 1.29'' (3,3cm)
Model dimensions 2
H: 1.81'' (4,6cm)
W: 0.47'' (1,2 cm)
D: 1.02'' (2,6cm)
Model dimensions 3
H: 1.53'' (3,9cm)
W: 0.47'' (1,2 cm)
D: 1.57'' (4 cm)
Packing size
H: 4.17'' (10,6cm)
W: 2.32'' (5,9cm)
D: 0.66'' (1,7cm)
Number of gears, pcs
3,2,3
Can be a decor element
✔
Key ring
✔
The packing box is made of wood.
Inside there is an instruction on how,
after assembling the model, you can also
assemble the box into a demonstration stand
✔
Possibility of hand painting
✔
Age
14+
A Decorative Delight
Beyond their playful and functional nature, these models make for captivating decor pieces. Place them on a shelf, a study table, or even your office desk, and they're bound to start conversations, drawing eyes with their intricate design and European finesse.
In conclusion, crafted in Poland, the Transport Widges are a blend of tradition and innovation. They offer a unique experience, from assembly to usage, ensuring that each moment spent with them is memorable and enchanting.
*In the characteristics table below the image, the size of the largest widget is written.