The Beauty of the 3D Wooden World Map Puzzle
Diving into the marvel that is the 3D Wooden World Map Puzzle, one is immediately struck by its magnitude and the impeccable artistry it embodies. Crafted from the robust and beautiful birch, this model is more than just a puzzle; it's a journey.
Design & Versatility
Every curve, every landmass, and every detail of this map is a reminder of the wondrous world we inhabit. As a decor element, it stands peerless. The grand size 'L' ensures that it becomes a focal point of any room – be it a corporate office that speaks of global endeavors or a living space echoing wanderlust.
The inclusion of arrows of cardinal directions lends it an educational charm, making it perfect for spaces of learning and curiosity. Moreover, the adhesive tape provided guarantees a hassle-free mounting experience, ensuring your space transforms effortlessly.
Personalize Your World
While the map in its natural birch hue is undeniably captivating, for those who wish to add a splash of creativity, it offers the opportunity for hand painting. Make it a reflection of your journeys, dreams, or simply your aesthetic sense. Your map, your rules.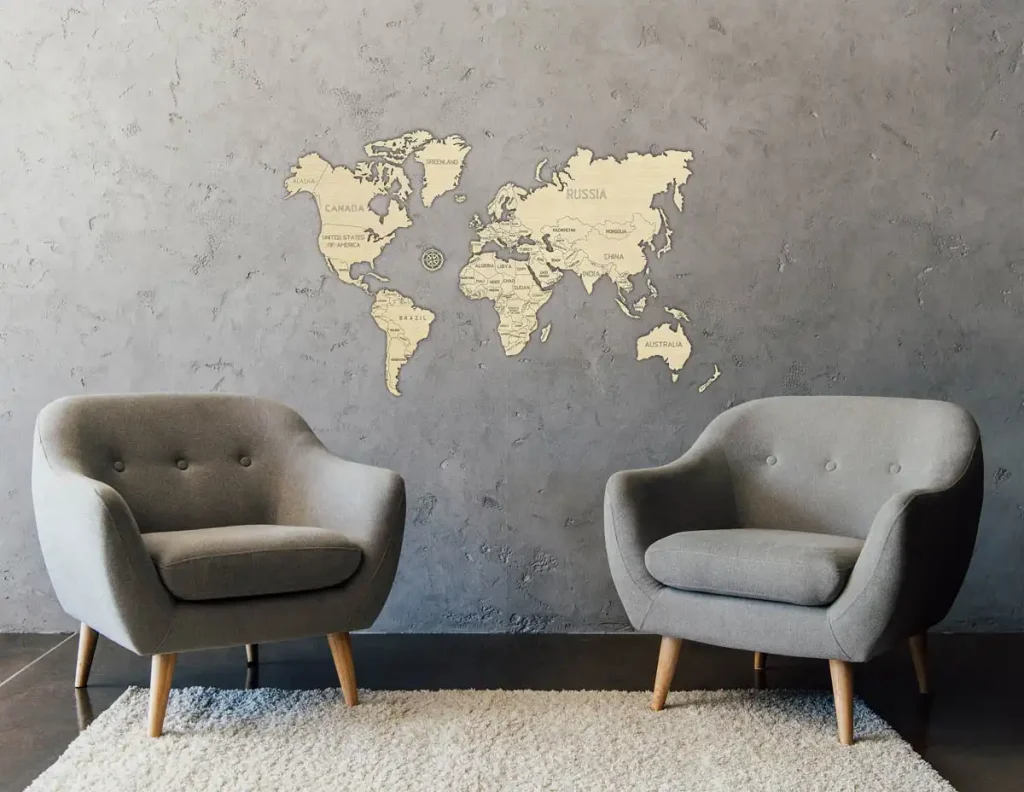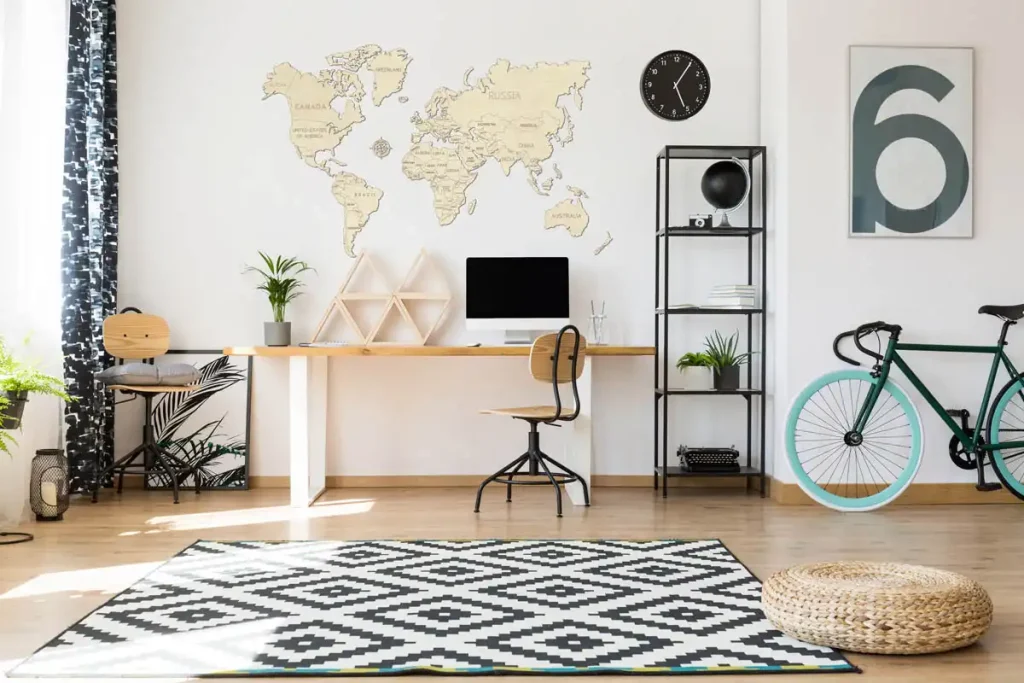 An Ideal Gift
Searching for a present that's both grand and meaningful? This map is the answer. It's not just a gift; it's a gesture. A gesture of understanding someone's love for exploration, art, or both. It's an offering that will be assembled with joy, displayed with pride, and cherished forever.
Characteristics
Series/Article
WM 502
Quantity
31
Model dimensions
H: 32.67" ( 83cm)
W: 21.65" ( 55cm)
Package size
H: 13.97" ( 35,5cm)
W: 9.44" ( 24cm)
D: 1.57" ( 4 cm)
Assembly time
1.5h
Number of parts total
32
Model scale
1:39 000 000
Can be a decor element
✔
Possibility of fastening to the wall
✔
Arrows of cardinal directions
✔
Adhesive tape for wall mounting included
✔
Possibility of hand painting
✔
Transformative Decor
Beyond its function as a geographical model, it's a transformative decor element. It's not just about places but about stories, adventures, and dreams. It's a reminder of the vastness we are a part of and the infinite possibilities that lie ahead.
In wrapping up, the World Map L is not just a product but an experience. From Poland to your space, it's a blend of European artisanship, passion, and the timeless allure of our world. Here's an invite to assemble, display, and cherish this masterpiece.