Artistry in Every Wooden Puzzle Piece
Our Wooden Puzzle isn't just another jigsaw. Imagine assembling a canvas where animals like Bears, Beavers, Llamas, Butterflies, Frogs, Pandas, Red Pandas, Monkeys, Parrots, Meerkats all come together for a delightful selfie. The vibrant colors will definitely enchant you.
Unique and Distinctive Design
Each piece stands out with its unique shape, setting it apart from traditional jigsaws. Dive deeper, and you'll find larger themed pieces, shaped as animals or landmarks depending on the theme, making the assembly even more engaging.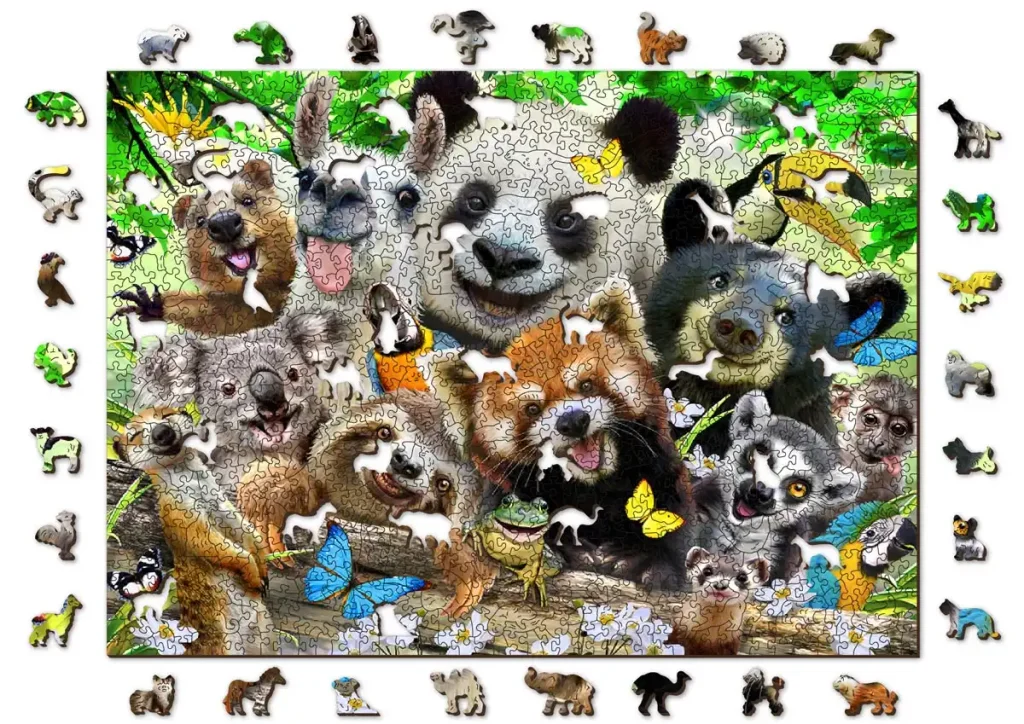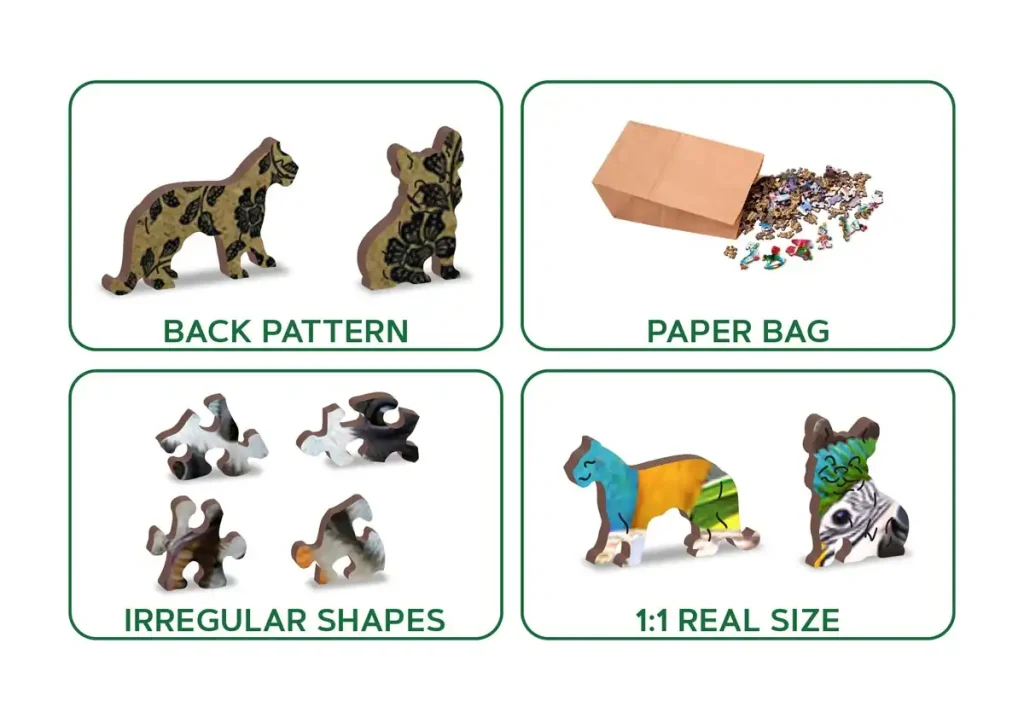 A Gift Like No Other
Looking for a perfect gift? This product serves as a thoughtful present for both adults and kids aged 8 and above. It promises hours of bonding, challenging and productive family time. With its universal appeal, it's sure to bring smiles to anyone you gift it to.
More Than Just A Pastime
Assembling this jigsaw is not just about fun. It's an excellent way to spend quality time with your family. Each product has its thematic cut – jigsaws themed on animals will have unique animal-shaped pieces, while travel-themed ones will include landmark elements from different countries.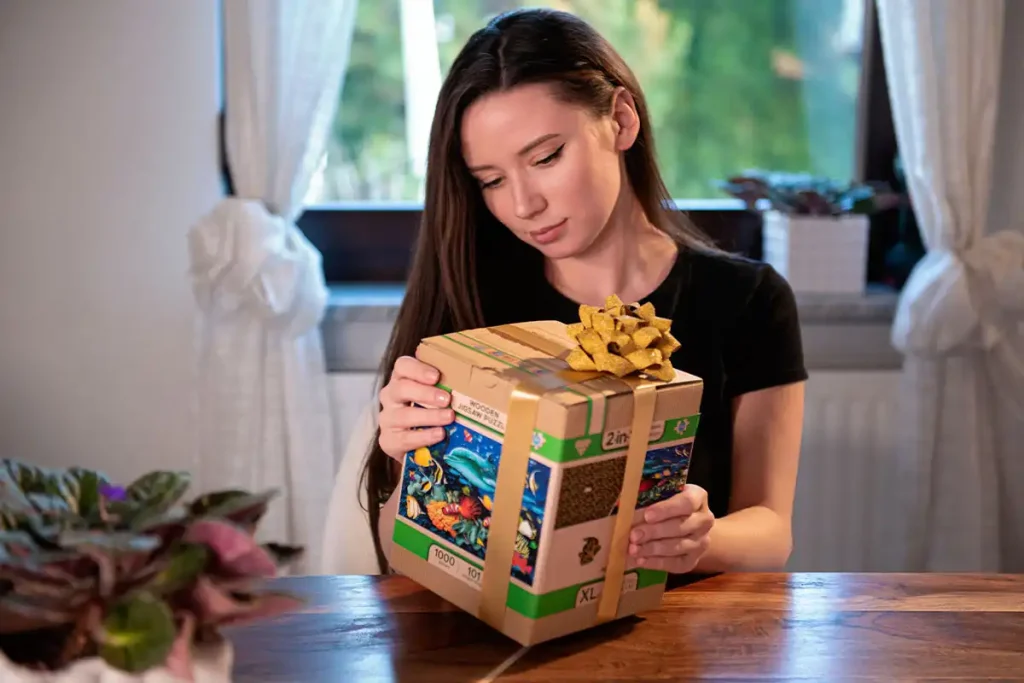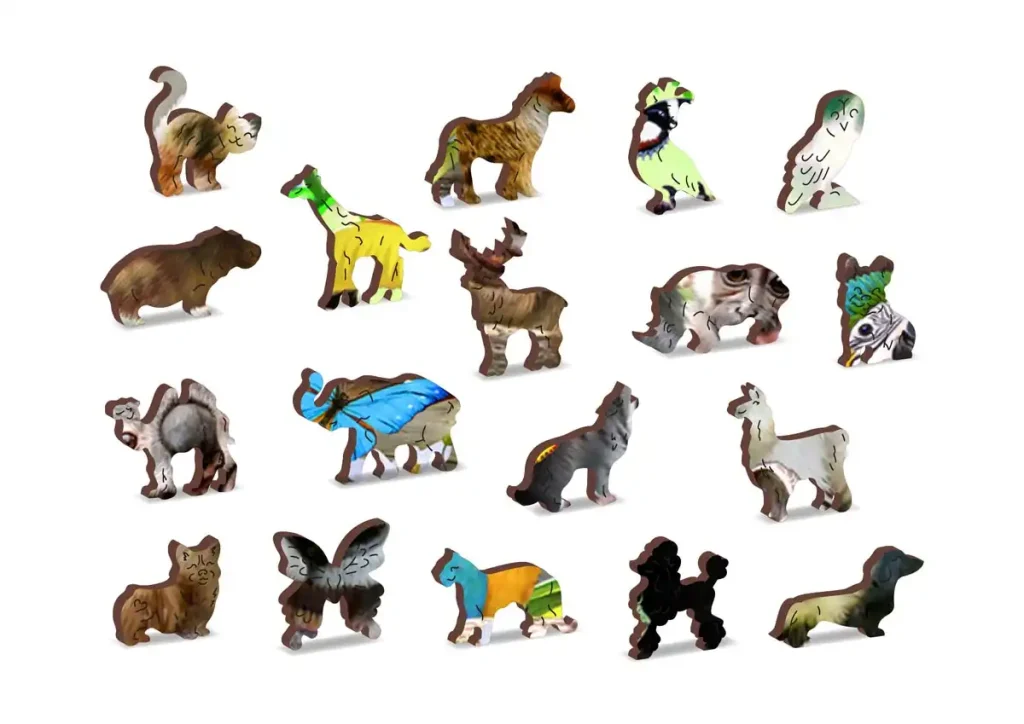 Double the Challenge
And here's a twist: our products are double-sided. The reverse side of each piece boasts a pattern that can assist in the assembly process, offering a hint when you most need it and adding an extra layer of challenge for those who crave it.
Not Just A Jigsaw, It's A Decor Piece
Once completed, the Bear Paradise 150 doesn't need to be stashed away. Its beauty and intricate design make it a worthy piece of art. Proudly hang it on your wall and let it serve as a conversation starter for your guests.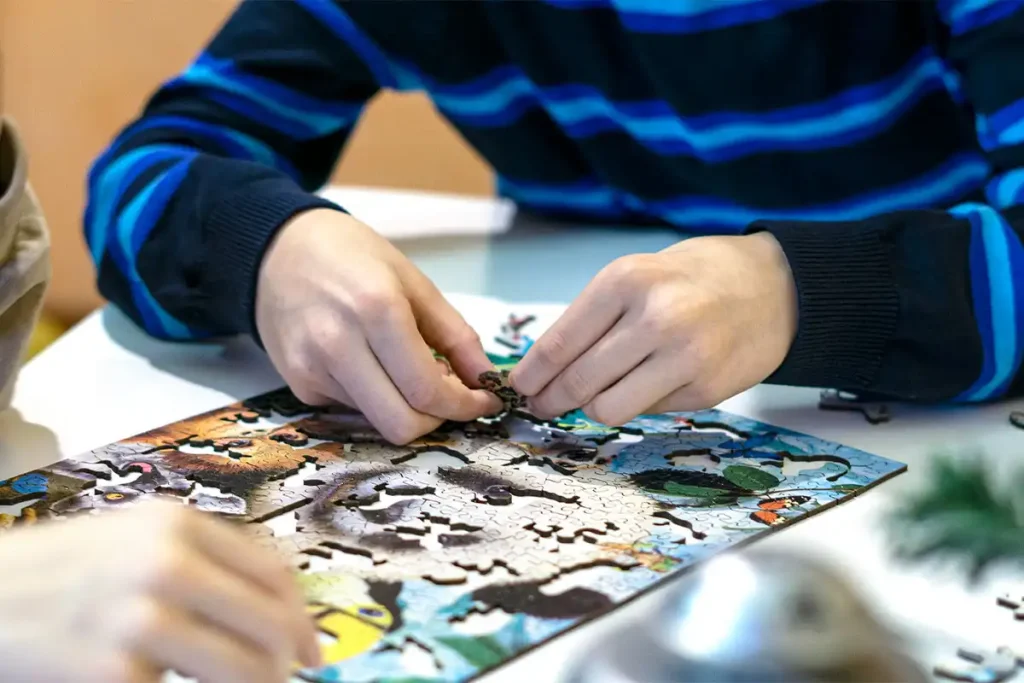 Characteristics
Series/Article
0016-M
Age
8+
Number of elements
150 pcs
Number of whimsies
30 pcs
Assembled size
H: 7,16"(18,2cm)
W: 10" (25,4 cm)
Packaging size
H: 5,98" (15,2 cm)
W: 4,92" (12,5 cm)
D: 4,92" (12,5 cm)
Packaging weight
0,66 lb (0,3 kg)
Puzzle thickness
0.12″ (0,3 cm)
Assembly time
3h
Artist
Howard Robinson
Type of Cut
Animal
Back side
In conclusion, the Bear Paradise 150 is not just a jigsaw; it's an experience, an art piece, and a beautiful memory waiting to be created. Dive into this world, piece by piece, and witness the magic unfold.