Wooden Shaped Puzzle: An Odyssey of Craftsmanship and Elegance
The Wooden Puzzle embodies the intricate fusion of art and craftsmanship. Featuring captivating portrayals of a zebra, leopard, and flamingo set against the dense backdrop of the jungle, it beckons both adults and children to dive into its world.
Design That Narrates
Every piece, composed of 300 unique elements, tells a tale. While some are distinct shapes reminiscent of wild beasts, others depict landmarks, resonating with the theme. It isn't merely an assembly; it's an adventure waiting to be embarked upon.
A Delight for All Ages
Tailored for individuals aged 10 and above, this masterpiece caters to both adults and children. The synergy of generations working in tandem can lead to a more rewarding experience. With intricate designs and thematic cuts, it offers a challenge suitable for a vast age spectrum.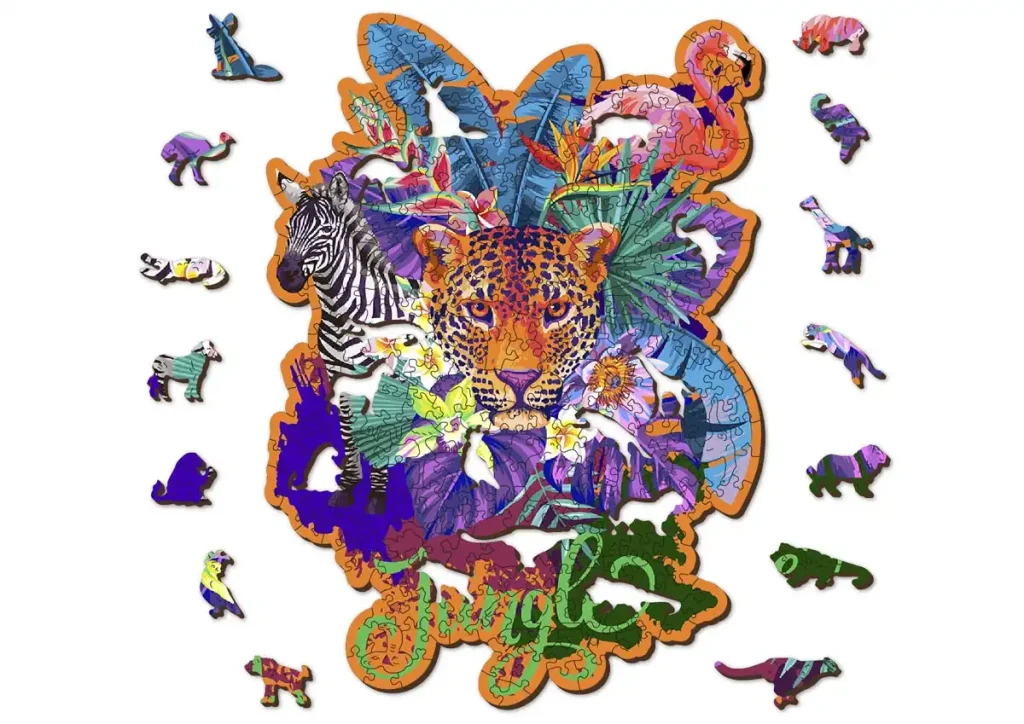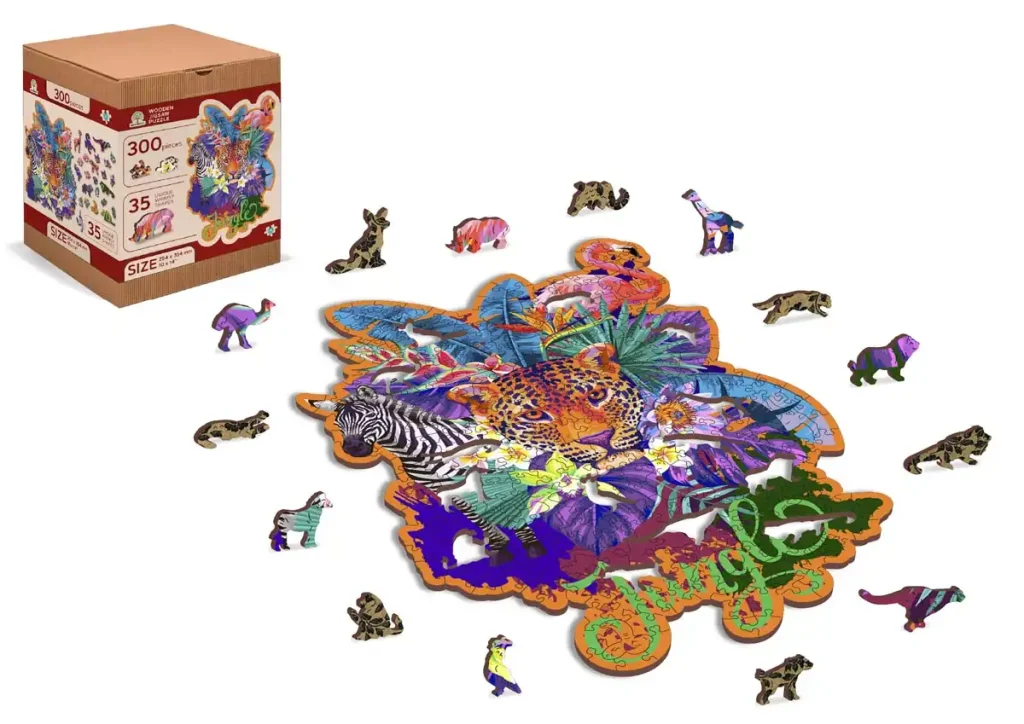 Two-Sided Artistry
Unveil a hidden tapestry with every piece. The reverse side of each component boasts a distinct pattern, lending assistance during assembly while doubling the aesthetic pleasure.
The Perfect Gift
Seeking a memorable gift? Look no further. This assembly not only offers hours of engagement but also emerges as a splendid piece of art. Whether it's a birthday or a holiday, it's the embodiment of thoughtful gifting.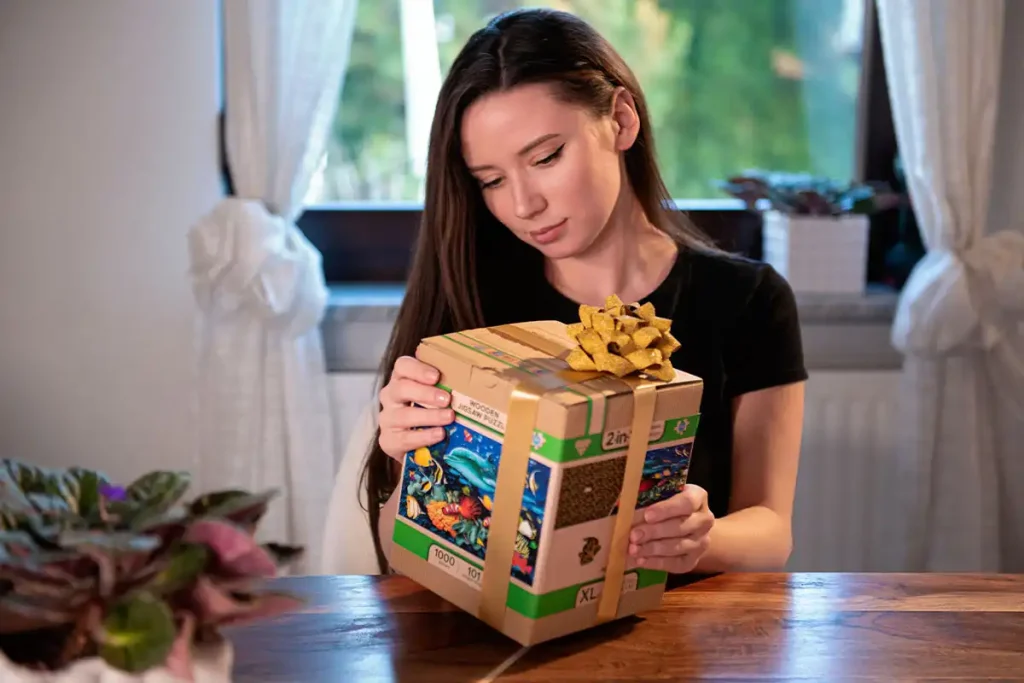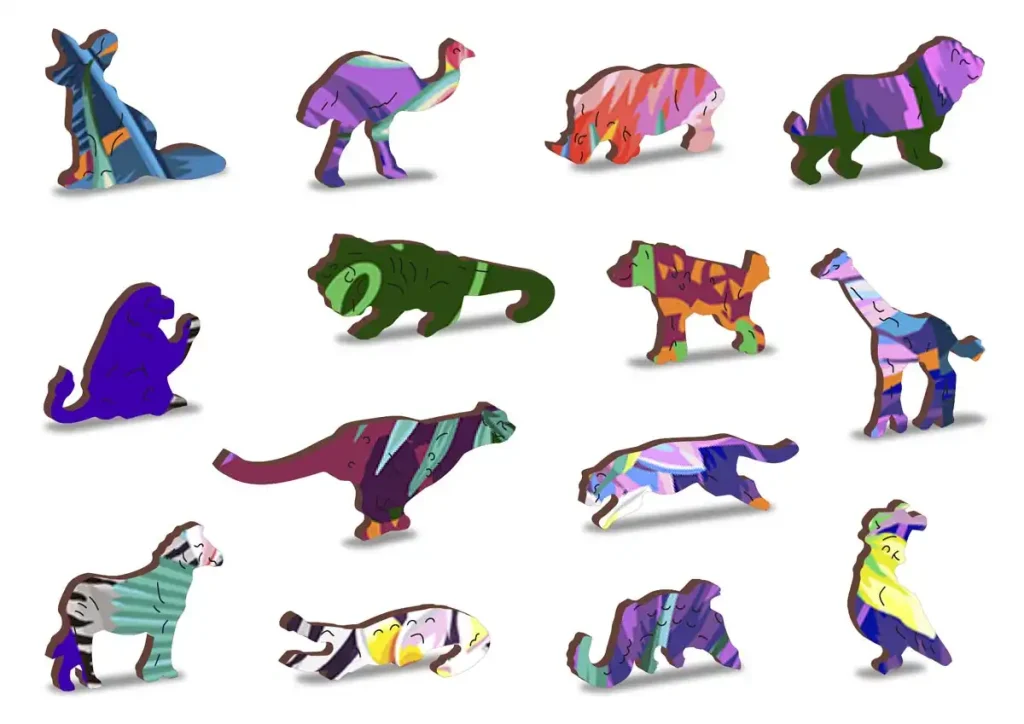 More Than Just a Game
Once assembled, it doesn't just have to return to its box. Showcase your accomplishment; let it adorn your wall, becoming a testament to your dedication and a fabulous decorative item.
Strengthening Bonds
Delve into this captivating challenge and find more than just assembled pieces. It's an exceptional way to foster relationships, making time spent with family truly special.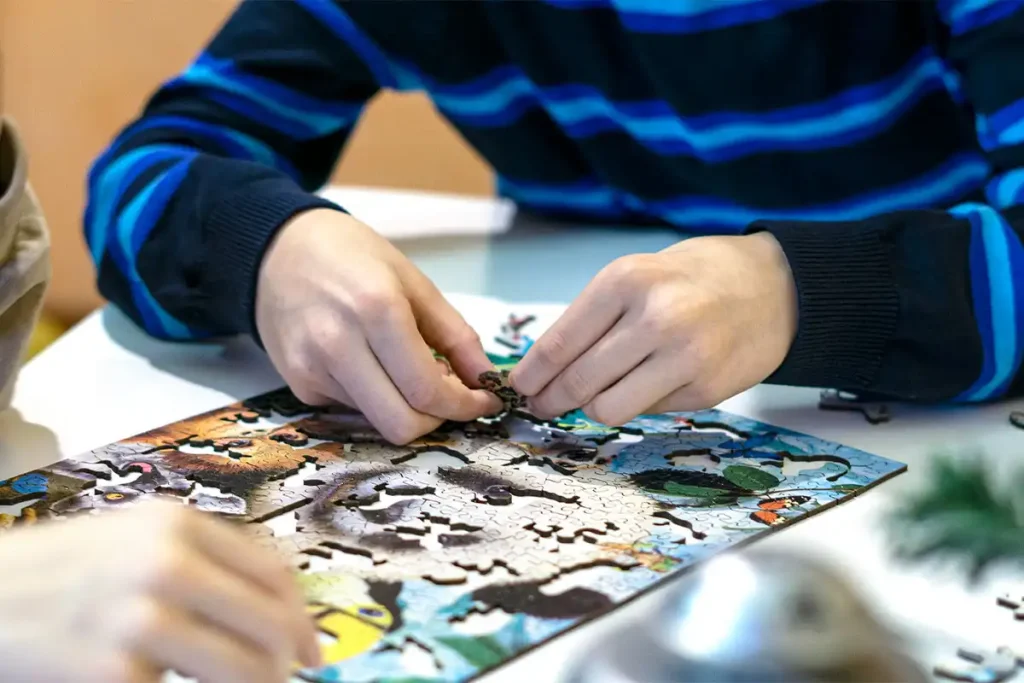 Thematic Precision
Our assemblies tell stories. With the animal-themed sets, you will encounter unique elements representing creatures. Similarly, our travel-oriented sets will surprise you with components resembling landmarks from various nations.
Characteristics
Series/Article
HE 0038-L
Age
10+
Number of elements
300pcs
Number of whimsies
35pcs
Assembled size
H: 14.76" ( 37,5cm)
W: 10" ( 25,4cm)
Packaging size
H: 5.98" (15,2 cm)
W: 4.92" (12,5 cm)
D: 4.92" (12,5 cm)
Packaging weight
0,89 lb (0,405 kg)
Puzzle thickness
0.12″ (0,3 cm)
Assembly time
4h
Artist
shutterstock
Type of Cut
Animal
Back side
In conclusion
The Jungle 300 isn't just a pastime; it's an experience, a tale waiting to be told, and a memory to be created. Embrace the challenge, cherish the journey, and be proud of the masterpiece you construct.