The Artistry of a Wooden Puzzle
This Wooden Puzzle not only challenges your skills but also takes you on a visual journey through a vivid tableau of parrots in their playful grandeur.
Stunning Visuals
The splashes of colors, intricate details, and the joyous expressions of the birds ensure a visual treat. Each piece brings to life the essence of these magnificent birds, making the jigsaw more than just a game, but a masterpiece.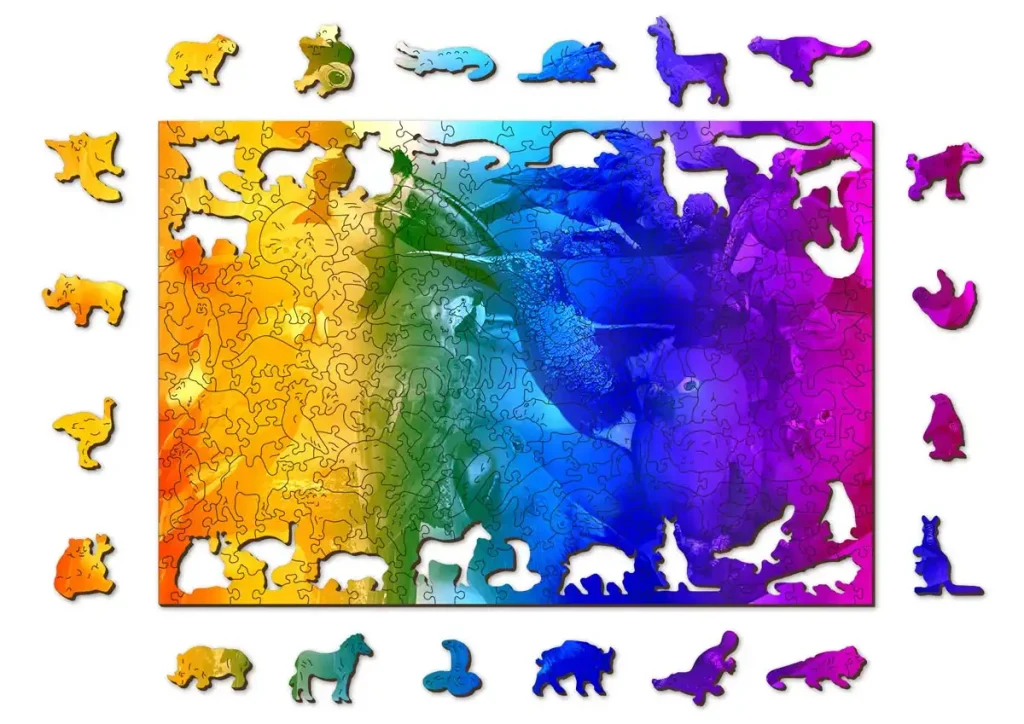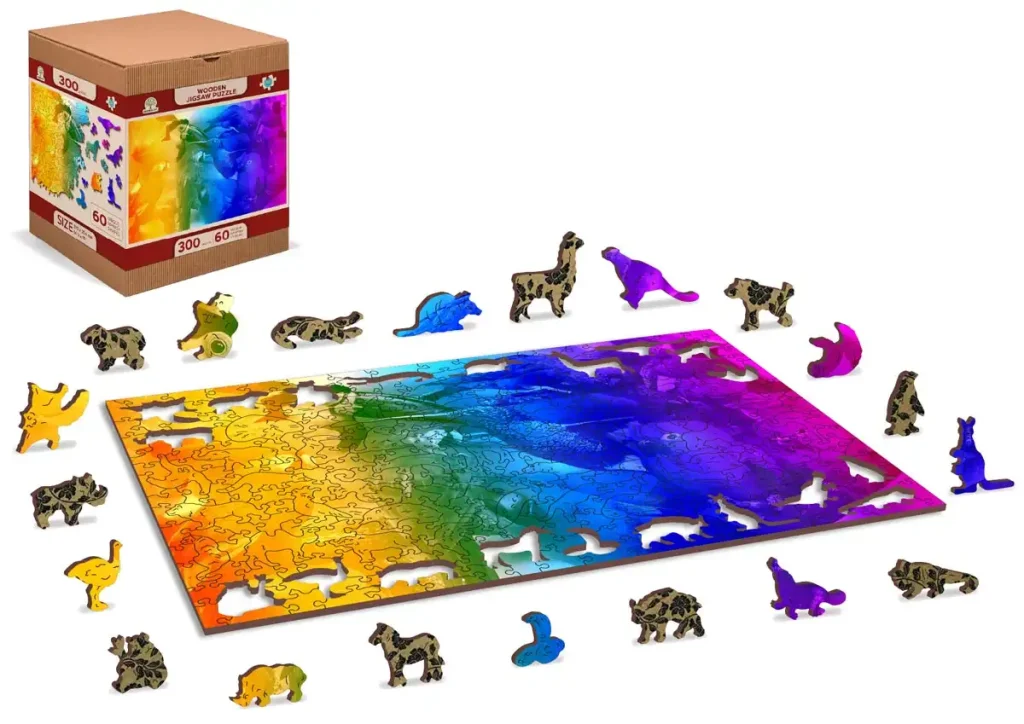 Perfect Gift Choice
Whether for children above 10 or adults, this intricate product serves as a delightful gift, ensuring hours of engagement and a splendid visual treat upon completion.
A Decorative Gem
Once fully assembled, it stands as a testament to avian beauty, readily transforming into a decorative piece, enhancing any living space with its vivid colors and intricate details.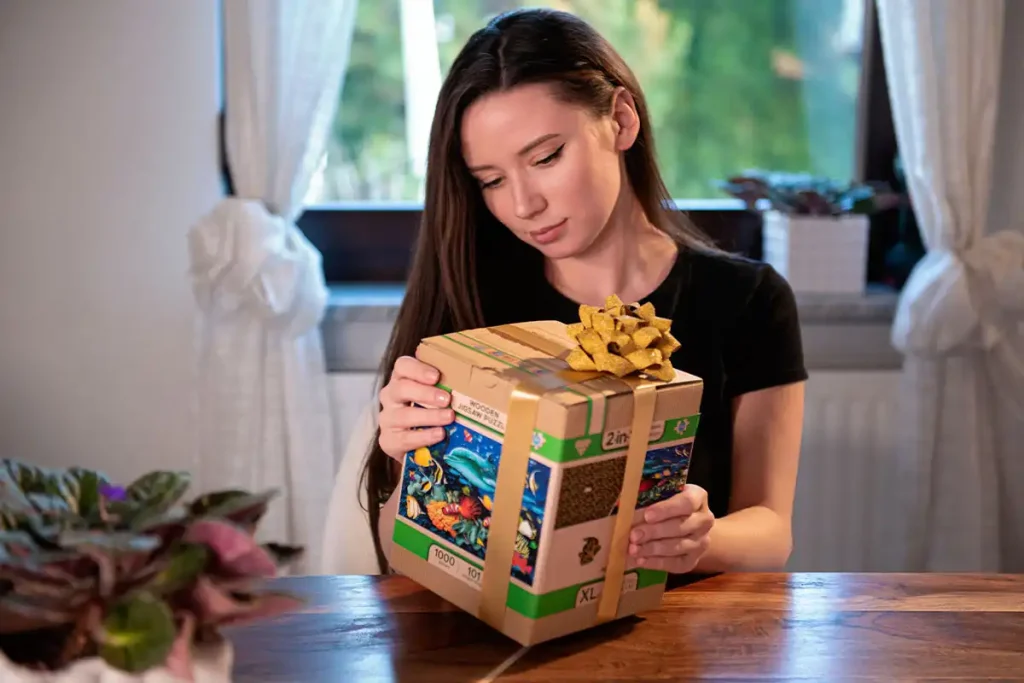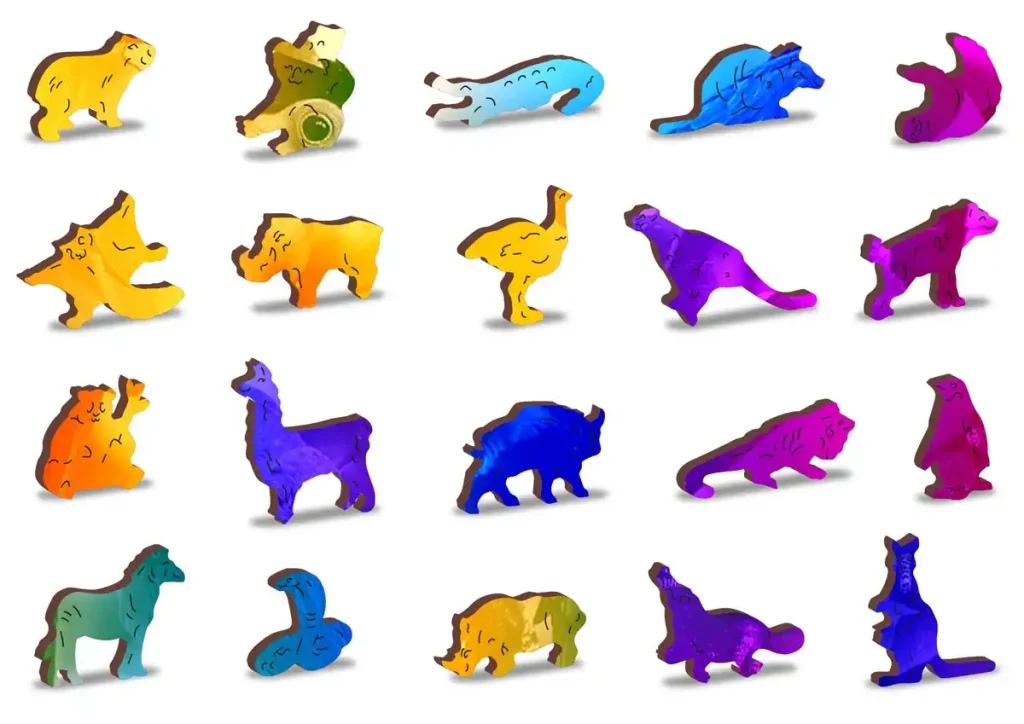 Building Bonds
Engaging in this jigsaw promises not just a challenging activity but a beautiful way to bond with family, creating lasting memories while assembling this picturesque avian landscape.
Thematic Uniqueness
Each of our products is crafted with a theme in mind. From animals to travel, unique elements pertinent to the theme are infused, enhancing the assembly experience manifold.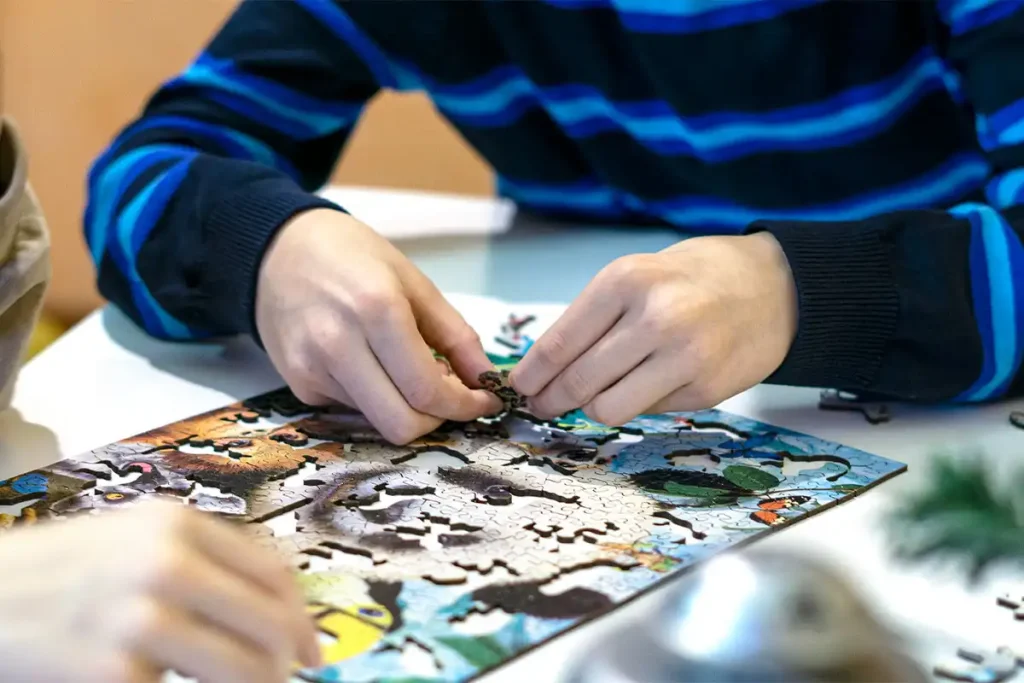 Double-Sided Ingenuity
To aid your jigsaw assembly journey, each piece is double-sided, with a pattern on its reverse that assists in its placement, ensuring a smoother assembly experience.
Characteristics
Series/Article
EX 0032-L
Age
10+
Number of elements.
300pcs
Number of whimsies
60pcs
Assembled size
H: 14,76"(37,5 cm)
W: 10" (25,4 cm)
Packaging size
H: 5,98" (15,2 cm)
W: 4,92" (12,5 cm)
D: 4,92" (12,5 cm)
Packaging weight
0,66 lb (0,3 kg)
Puzzle thickness:
0,12" (3 mm)
Assembly time
4h
Artist
Wooden,City
Type of Cut
Animal
Back side
In conclusion, the "Birds Paradise 300" is not just any jigsaw. It's an immersive experience into the world of birds, a delightful challenge, and a beautiful story waiting to be pieced together by you.