A Story in a Wooden Puzzle
This Wooden Puzzle tells a delightful tale, beautifully representing the blend of childhood innocence, joy, and the allure of sweet treats.
A Vivid Display
Be enamored by the vibrant colors, as each unique piece paints a vivid imagery. Whether it's the twinkle in the girls' eyes or the myriad candies displayed, there's a touch of enchantment in every bit.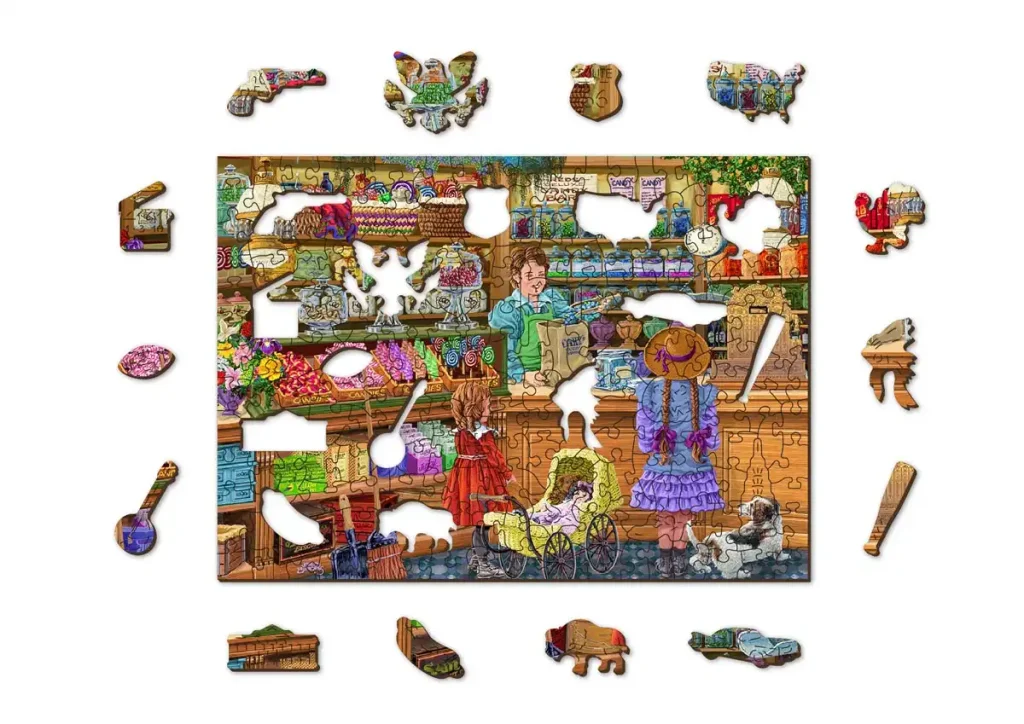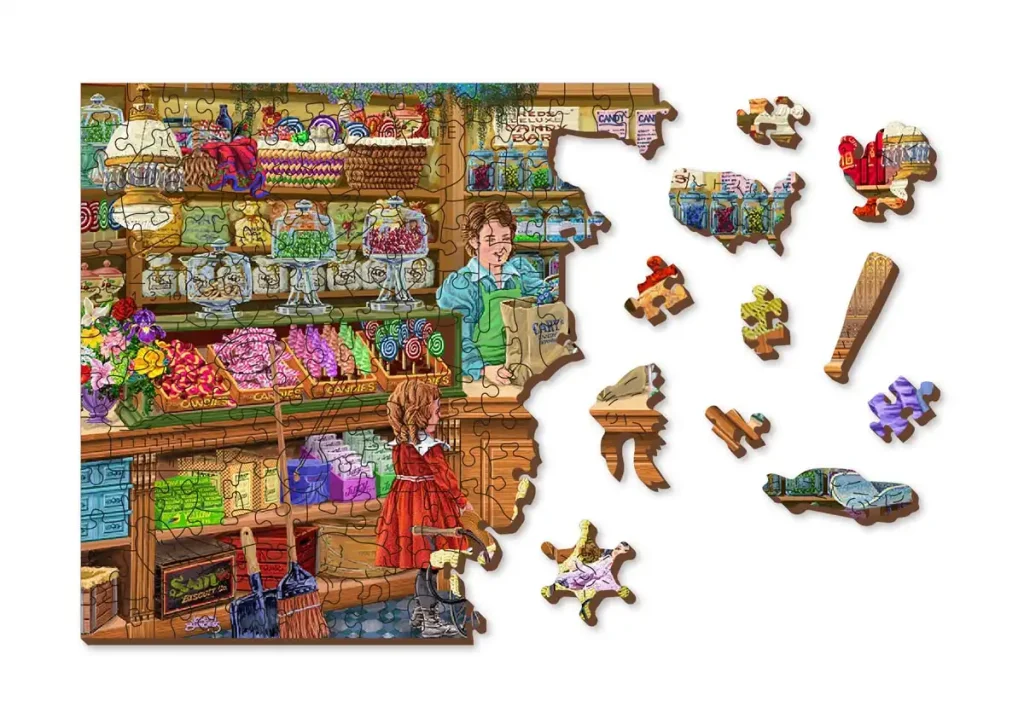 A Gift of Adventure
Ideal for both children over 10 and adults, this product serves as an exquisite gift that promises hours of engagement and a trip down memory lane.
Artistic Elegance
Once assembled, it's not just a jigsaw but a masterpiece that echoes tales of adventures and can easily become a wall's centerpiece.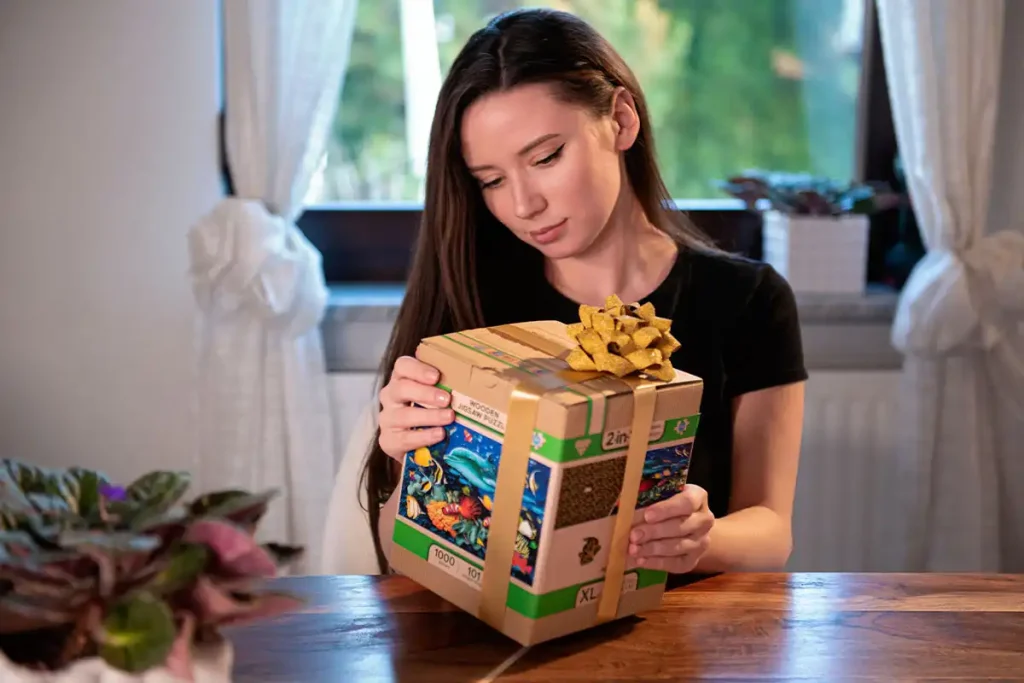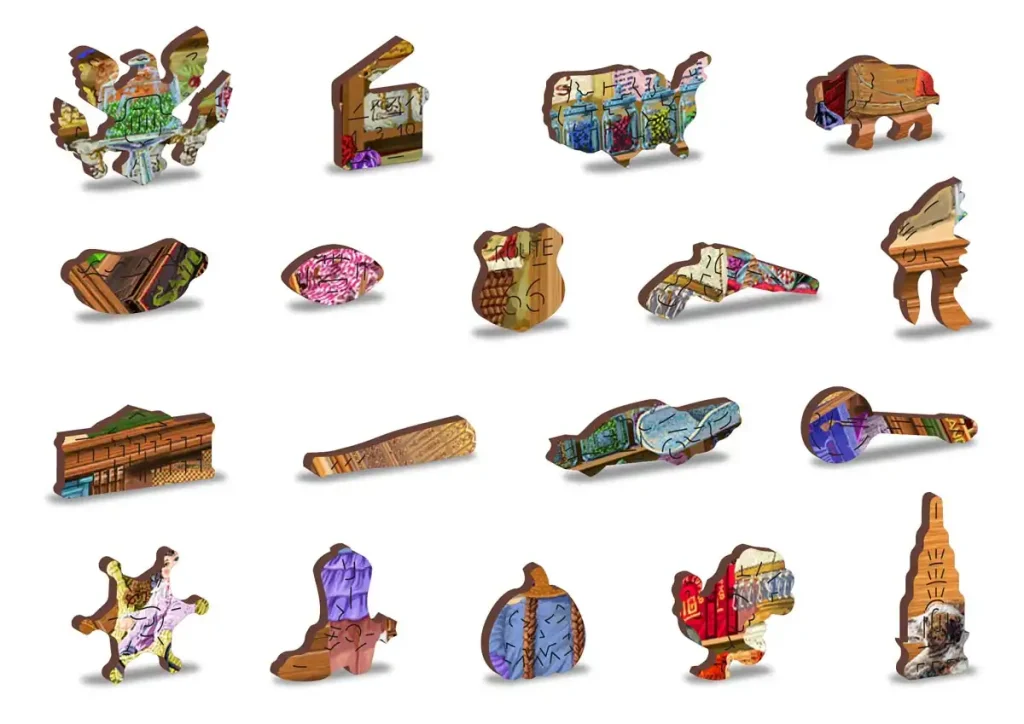 Timeless Bonding
Assembling is an excellent way for families to come together, weaving memories as they piece together this charming story.
Distinctive Cuts
Every piece we create boasts of a thematic design. Be it wildlife or travel-themed products, there's always an element of surprise waiting in the unique shapes.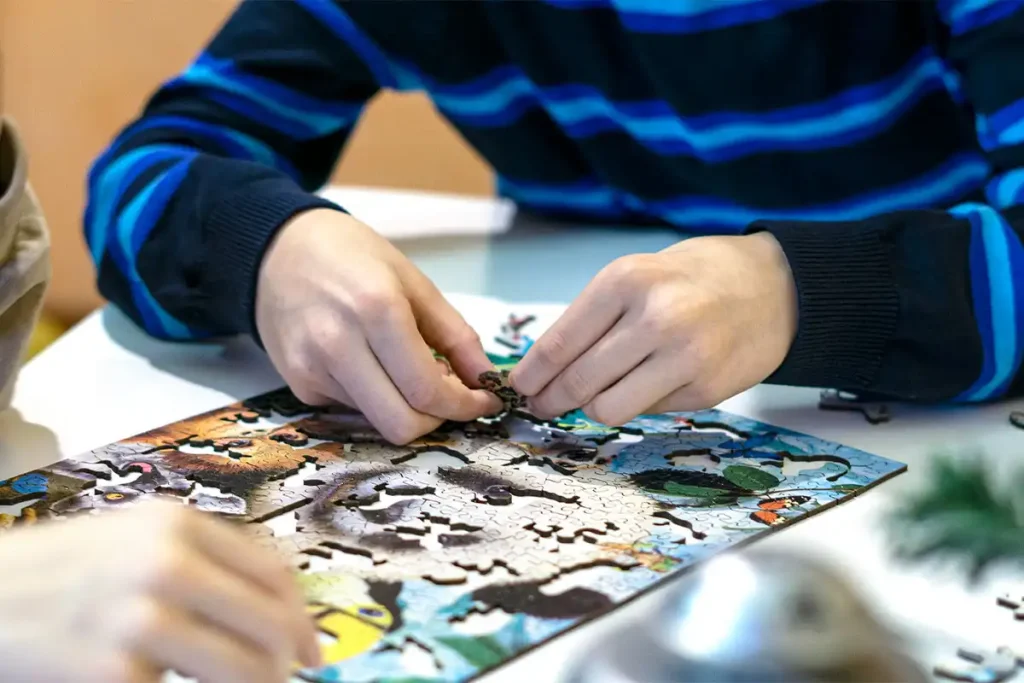 Guidance at Hand
Our jigsaws have a distinctive edge – they're double-sided. The reverse side of each piece showcases a pattern, aiding and enhancing the assembly experience.
Characteristics
Series/Article
US 0041-L
Age
10+
Number of elements
400 pcs
Number of whimsies
60 pcs
Assembled size
H: 14,76"(37,5 cm)
W: 10" (25,4 cm)
Packaging size
H: 5,98" (15,2 cm)
W: 4,92" (12,5 cm)
D: 4,92" (12,5 cm)
Packaging weight
0,66 lb (0,3 kg)
Puzzle thickness
0,12" (3 mm)
Assembly time
4h
Artist
Joseph Burgess
Type of Cut
USA
Back side
In conclusion, the "Candy Adventures 400" goes beyond being a mere jigsaw. It's an art, a story, and an experience, ready to transport you to a world where imagination reigns supreme. Dive in and relish this sweet journey.
* The image are for illustrative purposes. The finished picture may differ the image.