A Deep Dive into the Wooden Puzzle
This exquisite portrayal captures the essence of a time-honored tradition where festivities for the approaching year commence. With every segment you join, stories of joy and anticipation unfold, giving a visual treat with the rich and vivid hues.
Age Is Just a Number
Crafted for both young minds aged 10 and above, and adults, this masterpiece promises endless engagement, ensuring every individual gets to be a part of this mesmerizing journey.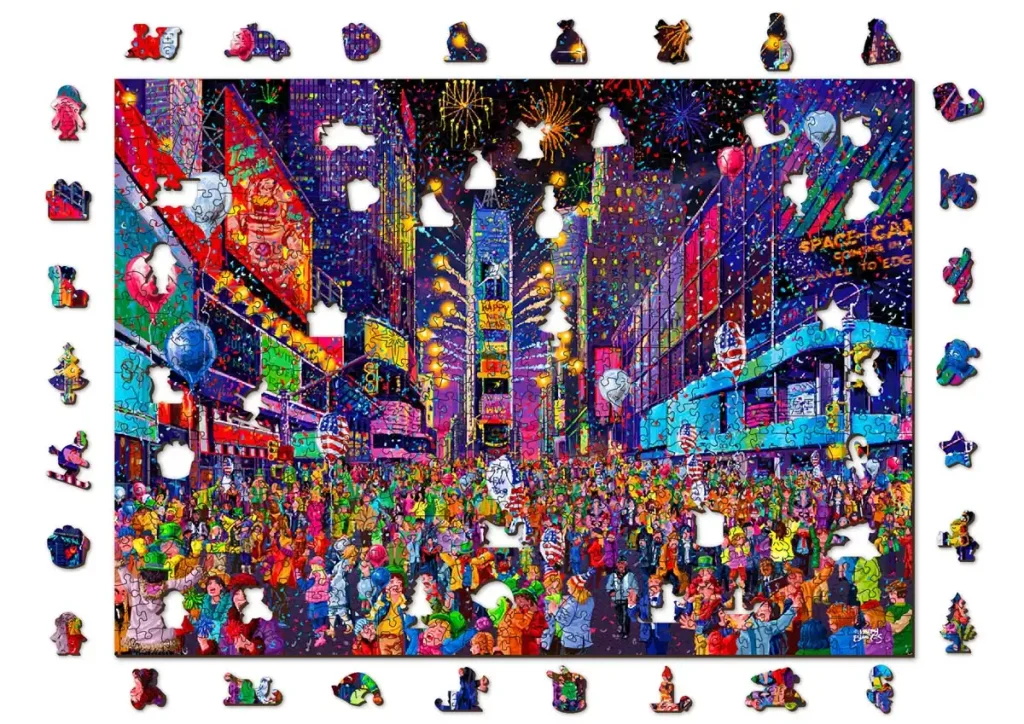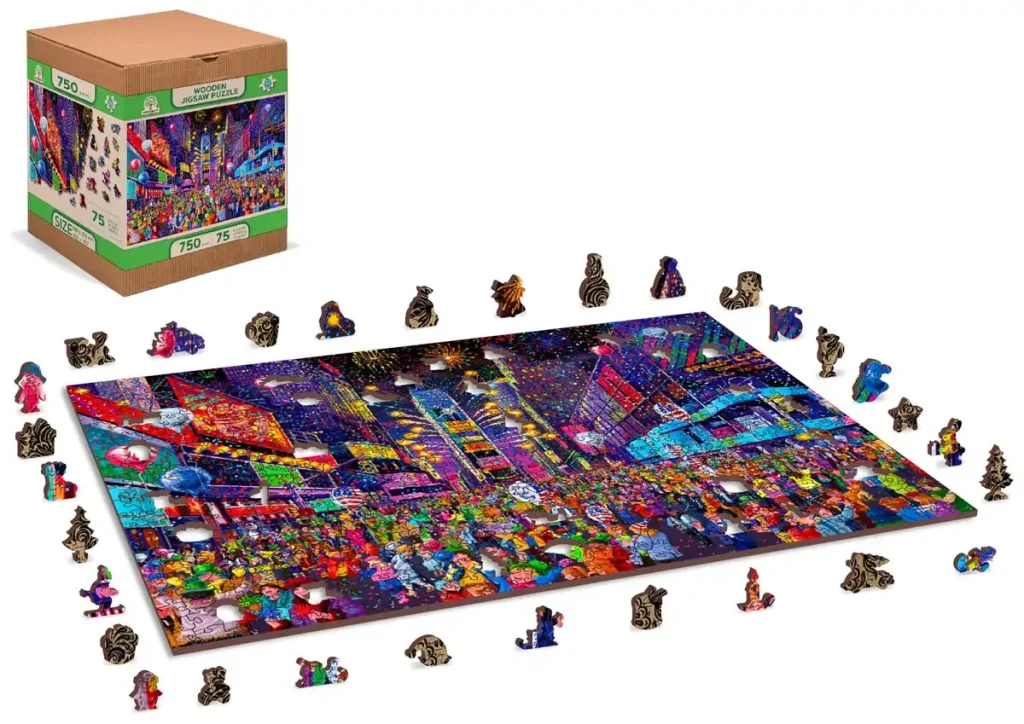 A Story in Every Segment
Move beyond the mundane, as each segment stands out with its unique contour. Themed sets, like this, reveal distinctive pieces, including whimsical creatures or renowned landmarks, adding layers of fascination to your assembly experience.
An Exceptional Gift Idea
Seeking that perfect token of appreciation? This awe-inspiring creation serves as a heartwarming gift, ensuring a gleam in the receiver's eyes, be it any occasion.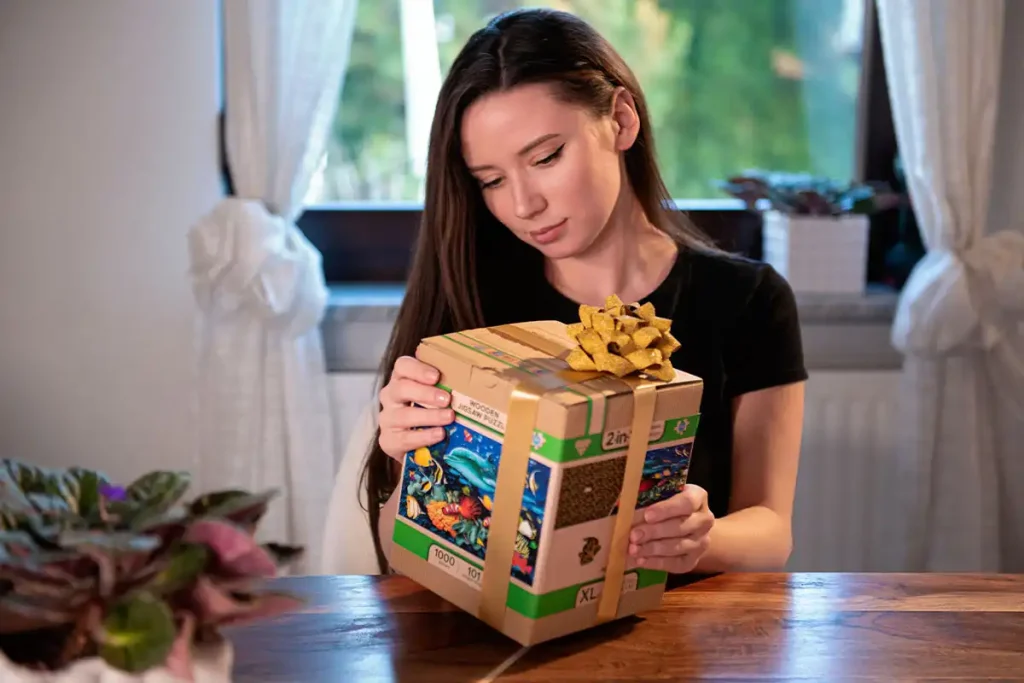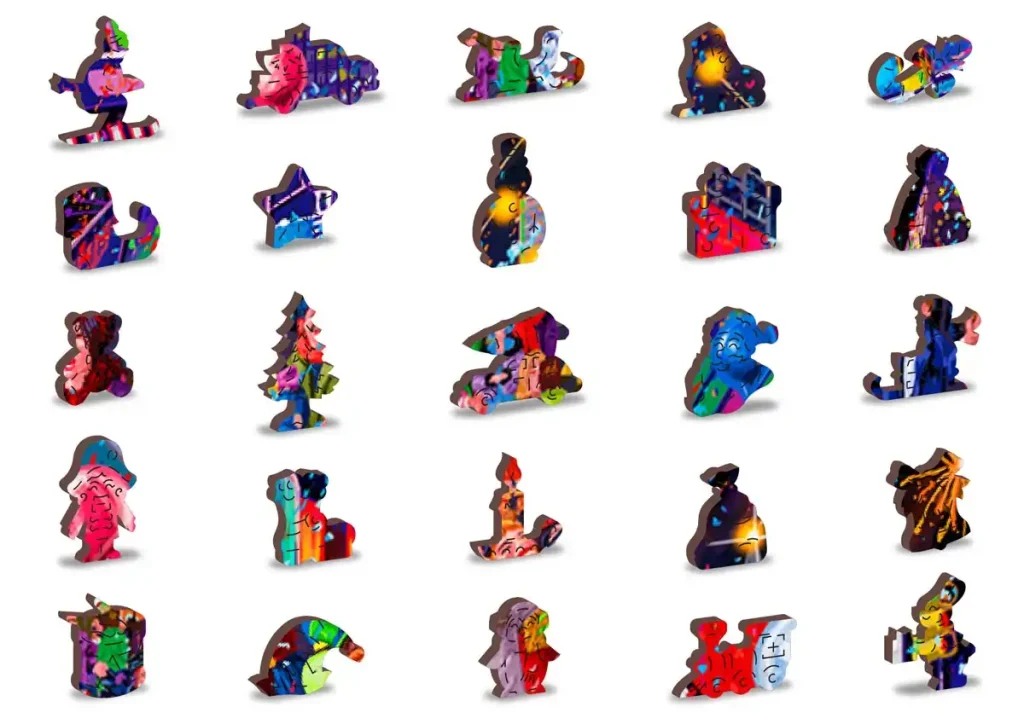 Adding Layers to Your Journey
Elevate your assembly experience! The reverse side of each segment showcases intricate patterns, aiding in the overall construction.
Not Just a Pastime
While the journey of joining the pieces is enchanting, the finished artifact stands as a testament to patience and skill. Elevate your interiors by framing this masterpiece, a constant reminder of the timeless beauty of New Year celebrations.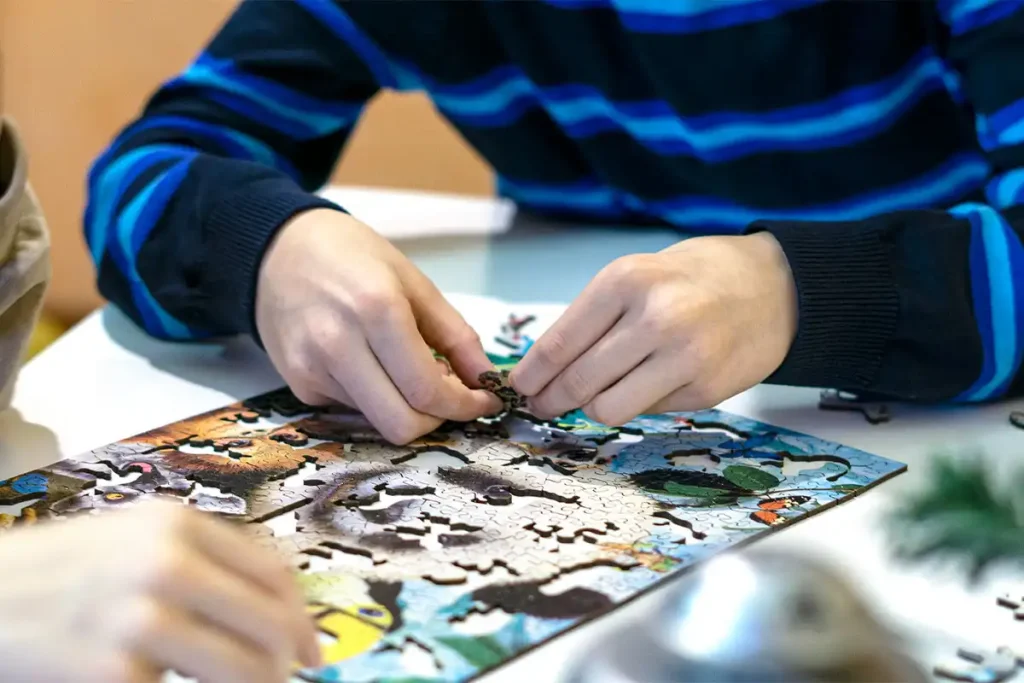 Characteristics
Series/Article
XM 750-0051-XL
Age
10+
Number of elements

750 pcs
Number of whimsies
75 pcs
Assembled size
H: 20.43" (51,9 cm)
W: 14.76" (37,5 cm)
Packaging size
H: 7.87" (20 cm)
W: 6.57" (16,7 cm)
D: 6.57" (16,7 cm)
Packaging weight
1,34 lb (0,61 kg)
Puzzle thickness

0,12" (3 mm)
Assembly time
10h
Artist
Joseph Burgess
Type of Cut
Christmas
Back side
Beyond the Obvious
Further enhancing the charm, our creations are two-sided. The intricate design on the flip side not only provides an aesthetic touch but aids in the assembly process.
In summation, the New Year's Eve 750 is not merely a leisure activity; it's an embodiment of art, memories, and shared joy. Dive into this enchanting world, piece together the fragments of joy, and cherish the magic it unfolds.