Unlock the Spirit of Celebration with This Wooden Puzzle
This particular product offers a glimpse into the enchanting tradition of New Year's Eve. In the colorful scene, people gather in the square to celebrate, setting off fireworks and poppers, releasing balloons into the sky. Among the balloons, some bear the flag of the USA, adding a touch of international flair. Smiles, selfies, and jubilation fill the air, captured in the vibrant colors and unique shapes of this creation.
Explore Intriguing Themes
New Year's Eve, Christmas 500, Children, Adults, Retro are the central concepts that define this product. These elements blend harmoniously, reflecting a rich cultural tradition that is appreciated by adults and children alike, specifically those over the age of 10.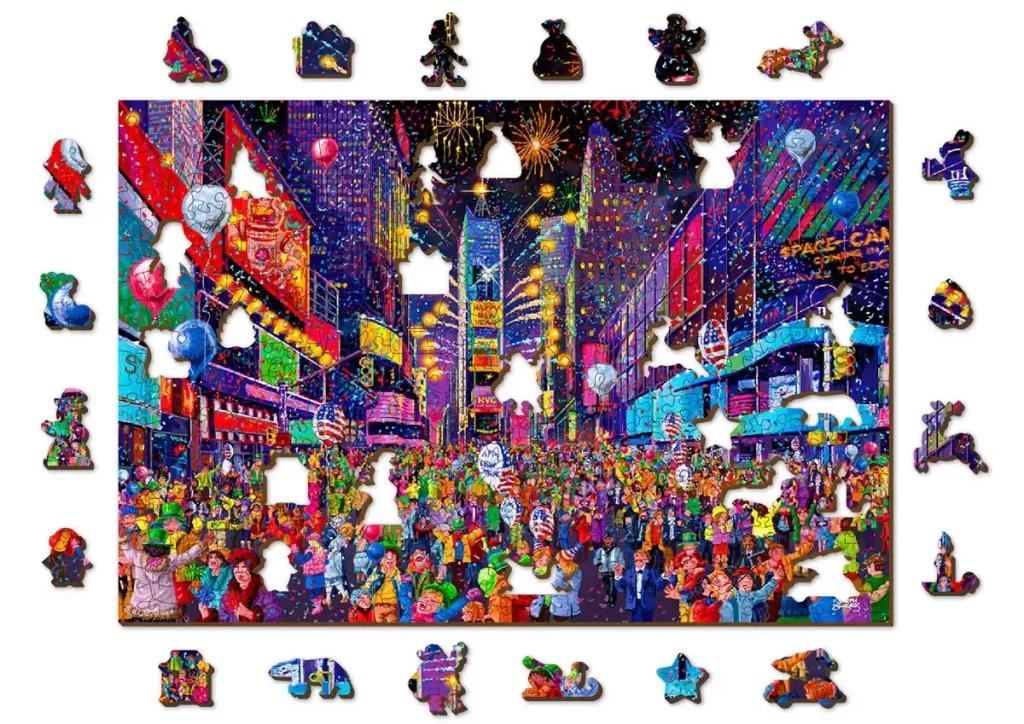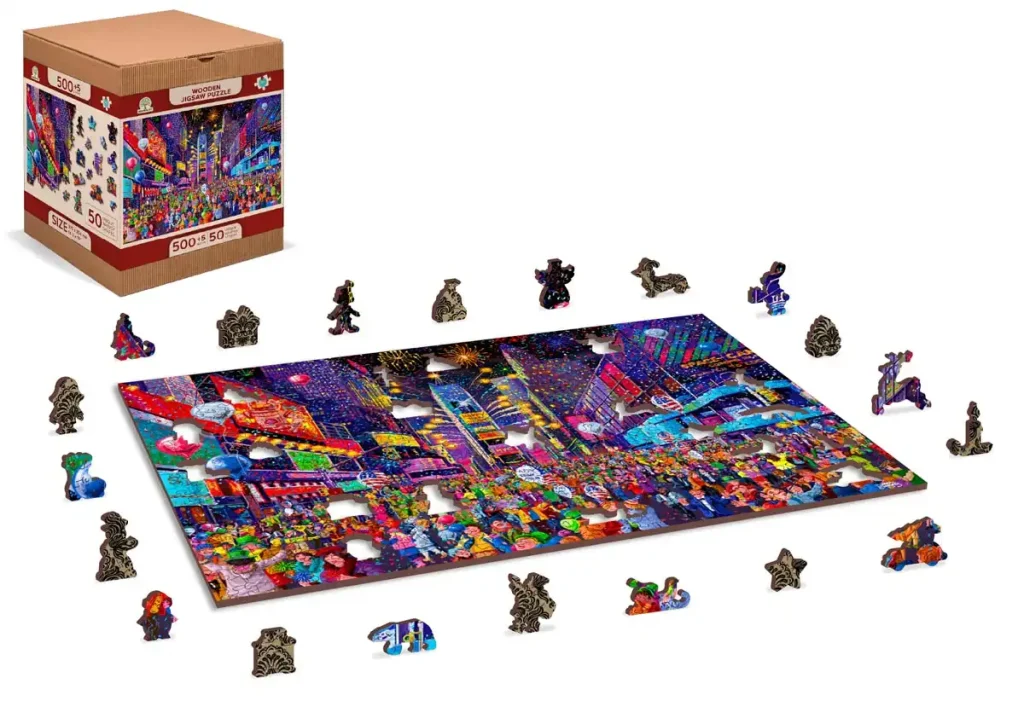 Experience Uniqueness in Every Piece
Every piece within this 500-piece set possesses its unique form, with large thematic elements like animals or landmarks, depending on the theme. These details add a layer of intrigue, making the assembly process more engaging and appealing.
Immerse Yourself in a Celebration of Colors
Bright and colorful hues breathe life into the joyous New Year's Eve scene. The diverse shades add depth and allure, enhancing the overall aesthetic appeal of the assembled picture.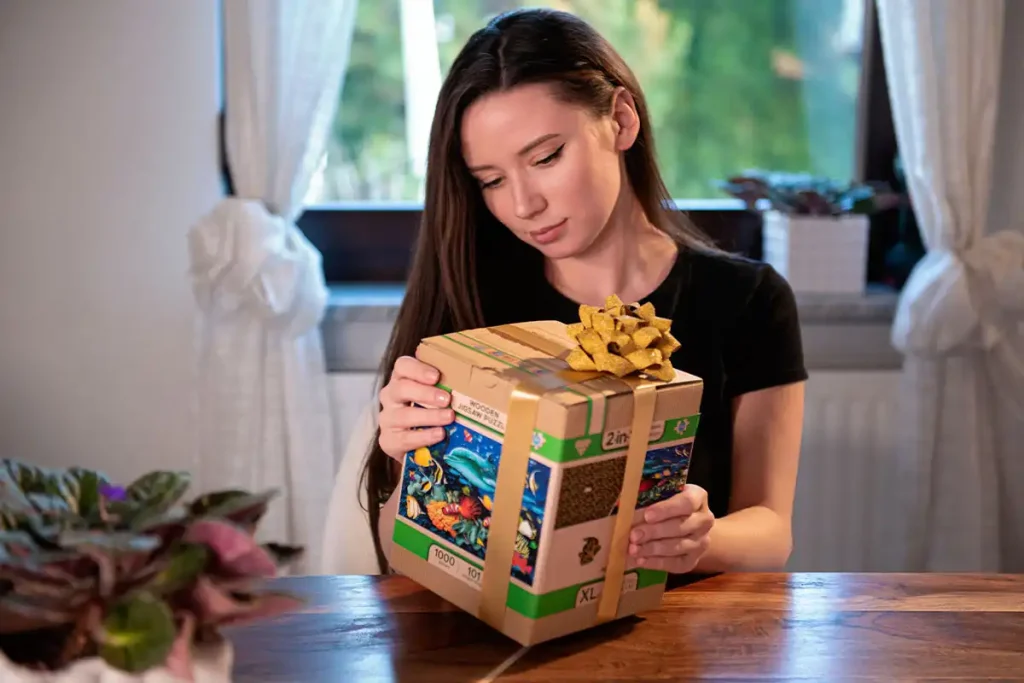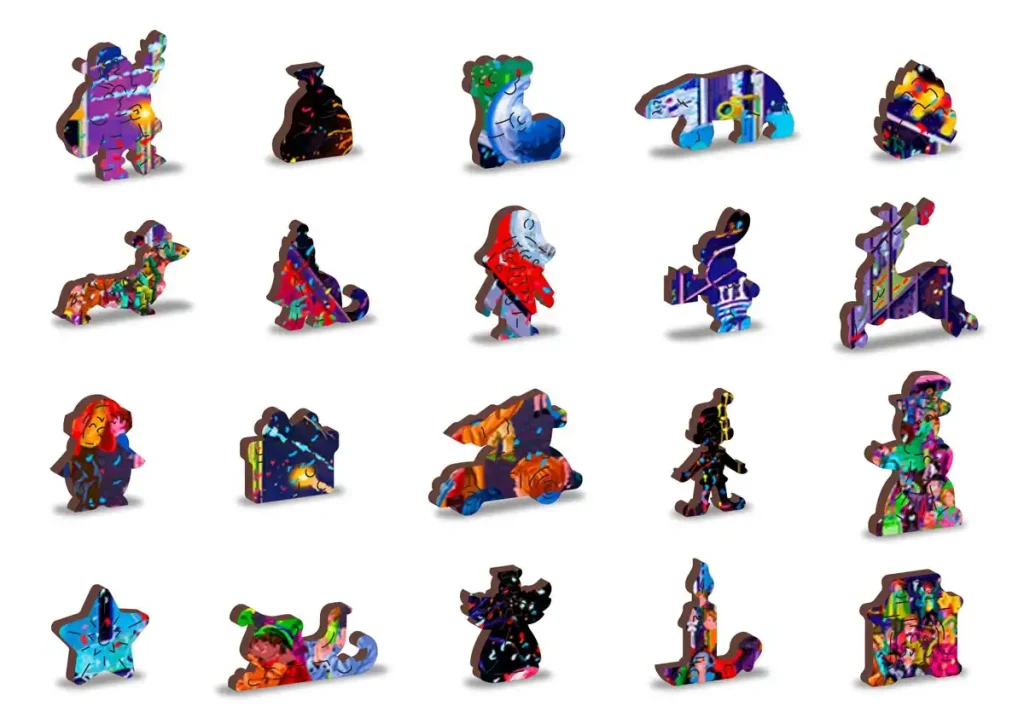 An Exquisite Gift for Any Occasion
Looking for a thoughtful present that resonates with the spirit of celebration? This item makes for a perfect gift, encapsulating the essence of joy and unity that is synonymous with New Year's Eve celebrations.
Experience Thematic Cutting and Unique Design
Each product carries its thematic cutting. In those featuring animals, you will find unique animal elements. Travel-themed ones will incorporate distinctive landmarks from various countries, adding to the overall enjoyment.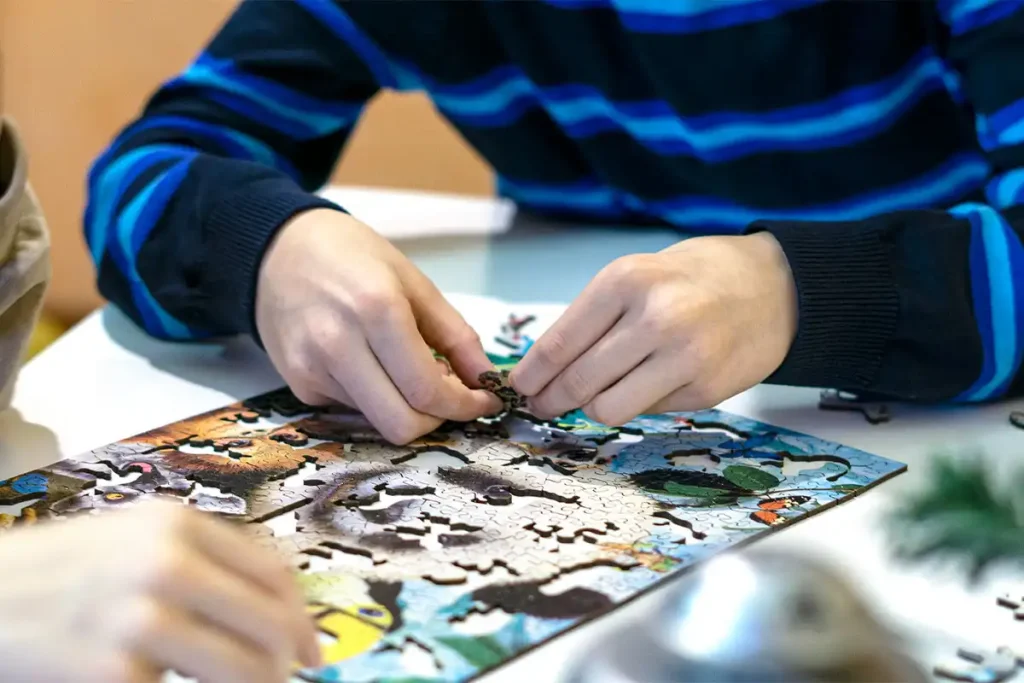 Characteristics
Series/Article
XM 505-0051-L
Age
10+
Number of elements

500 pcs
Number of whimsies
50 pcs
Assembled size
H: 14.76" (37,5 cm)
W: 10" (25,4 cm)
Packaging size
H: 5.98" (15,2 cm)
W: 4.92" (12,5 cm)
D: 4.92" (12,5 cm)
Packaging weight
0,66 lb (0,3 kg)
Puzzle thickness

0,12" (3 mm)
Assembly time
6h
Artist
Joseph Burgess
Type of Cut
Christmas
Back side
Transform Your Space with Beautiful Wall Décor
Once completed, this piece can become a stunning wall art, adding an elegant and festive touch to your home. Its beauty and thematic richness make it a lasting symbol of celebration.
In conclusion, the New Year's Eve 500 offers an enchanting experience, combining cultural traditions, unique design, and quality craftsmanship. Whether as a gift, wall décor, or a family bonding activity, it stands as a testament to the joy and unity that the New Year's Eve celebration embodies.