Dive into the Wooden Puzzle Magic of NYC
Embark on this Wooden Puzzle journey and experience New York's skyline illuminated under a blanket of stars. Witness the iconic Statue of Liberty holding her torch aloft, surrounded by the spectacle of dazzling fireworks.
Colors that Captivate
Let the vibrant colors of this puzzle transport you to the bustling streets of Manhattan, where neon lights meet the timeless charm of historical landmarks.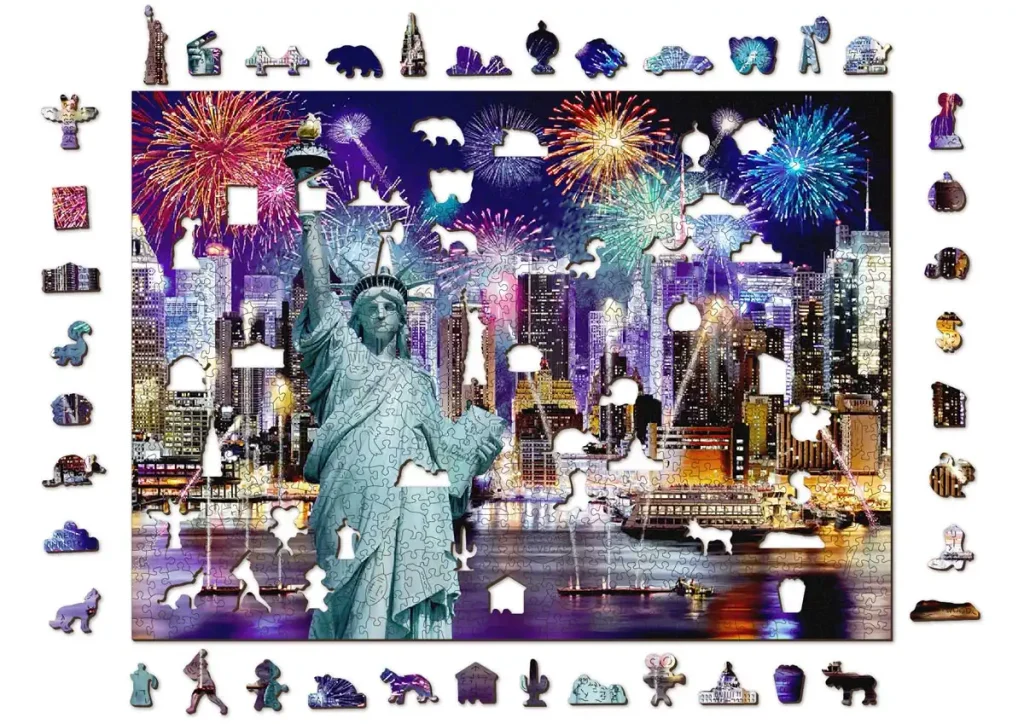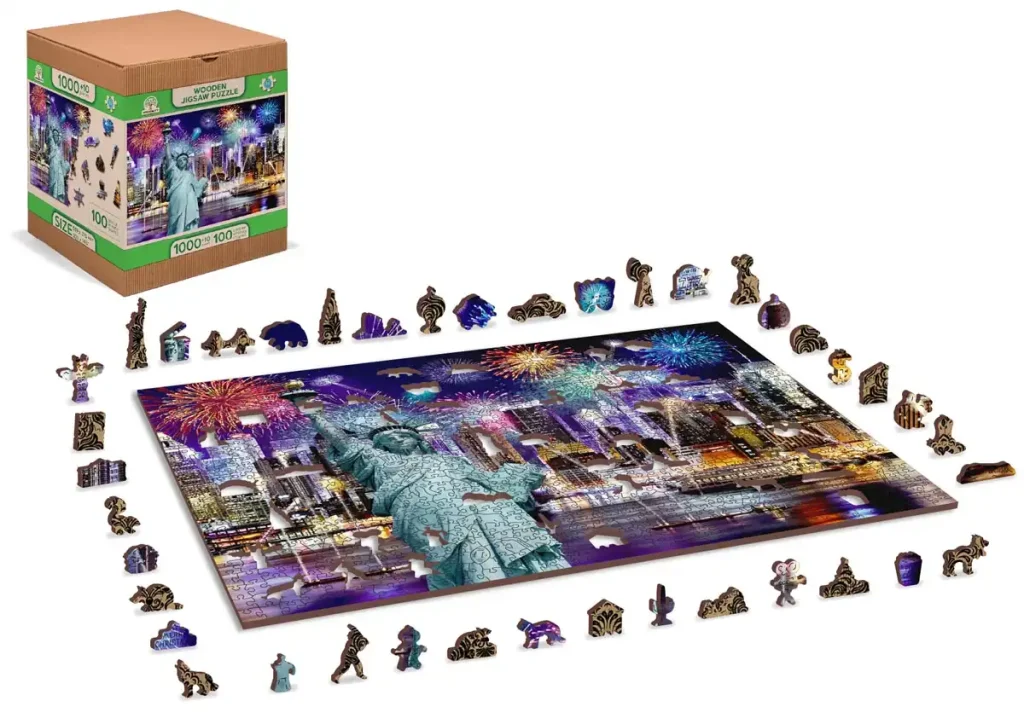 Distinctive Craftsmanship
Every piece is a marvel, intricately shaped to perfection. As you piece together this masterpiece, discover large themed elements, from landmarks to creatures, amplifying the excitement of the puzzle-solving journey.
Ages 14 and Up: A Challenge Awaits
Designed for enthusiasts, young and old alike, this puzzle is tailored for those aged 14 and beyond. It's an inviting mix of complexity and nostalgia, offering hours of engaging fun.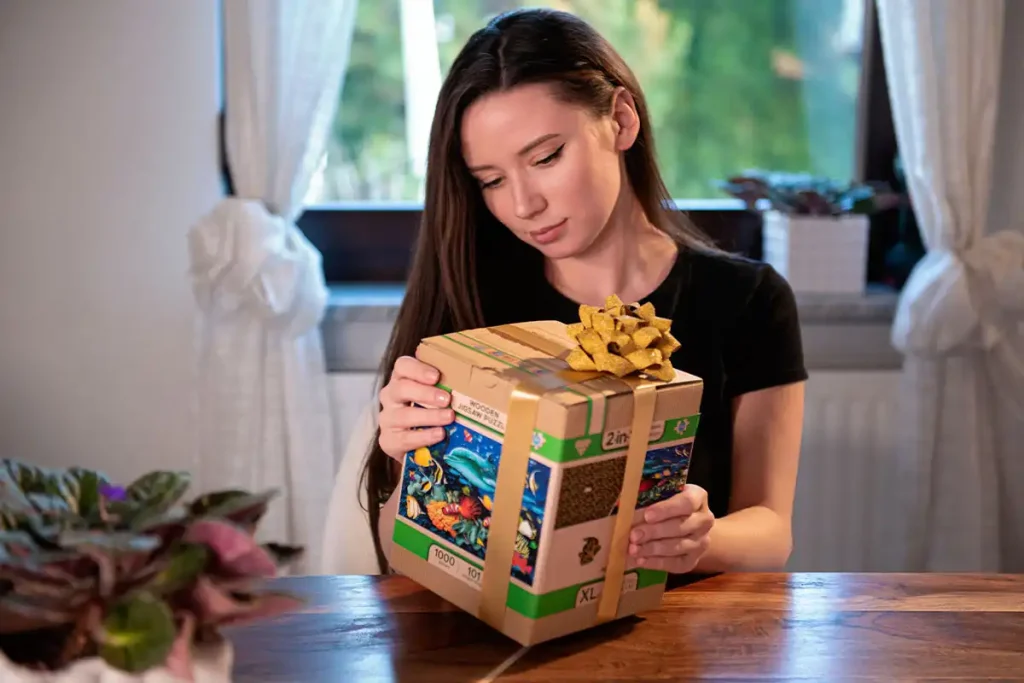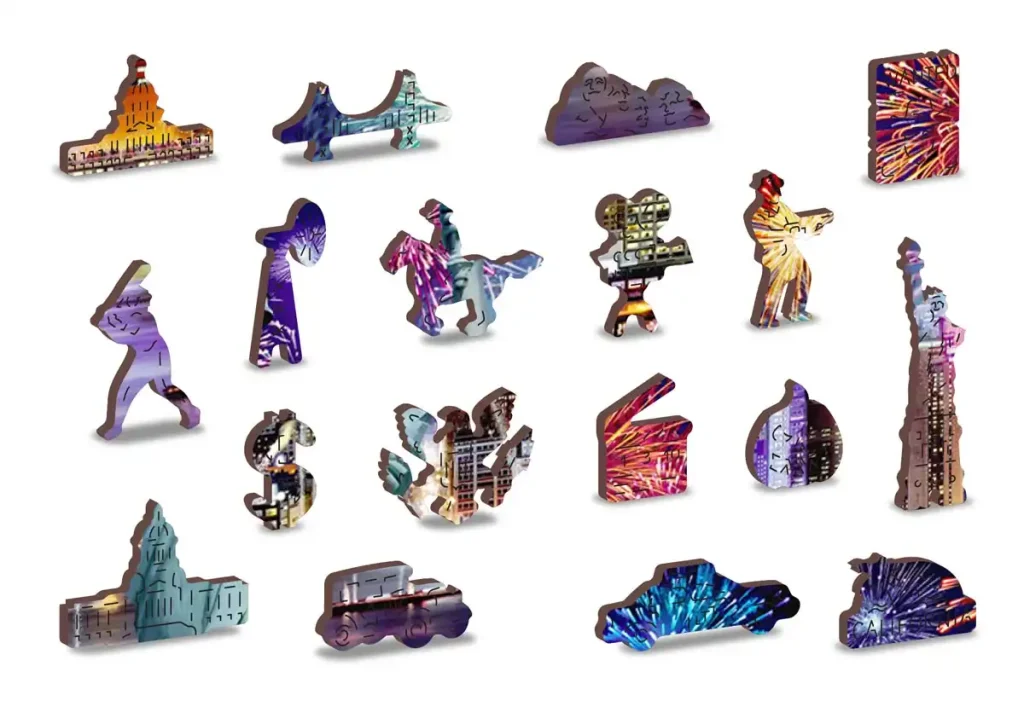 Gift the Enchantment of New York
Seeking the ideal present for a puzzle lover? This depiction of New York by night is the quintessential gift,offering recipients a walk around the city without leaving their homes.
A Piece of Art
Once pieced together, this puzzle transitions into a stunning piece of wall art, encapsulating the magic of New York nights, and serving as a continuous source of inspiration and conversation.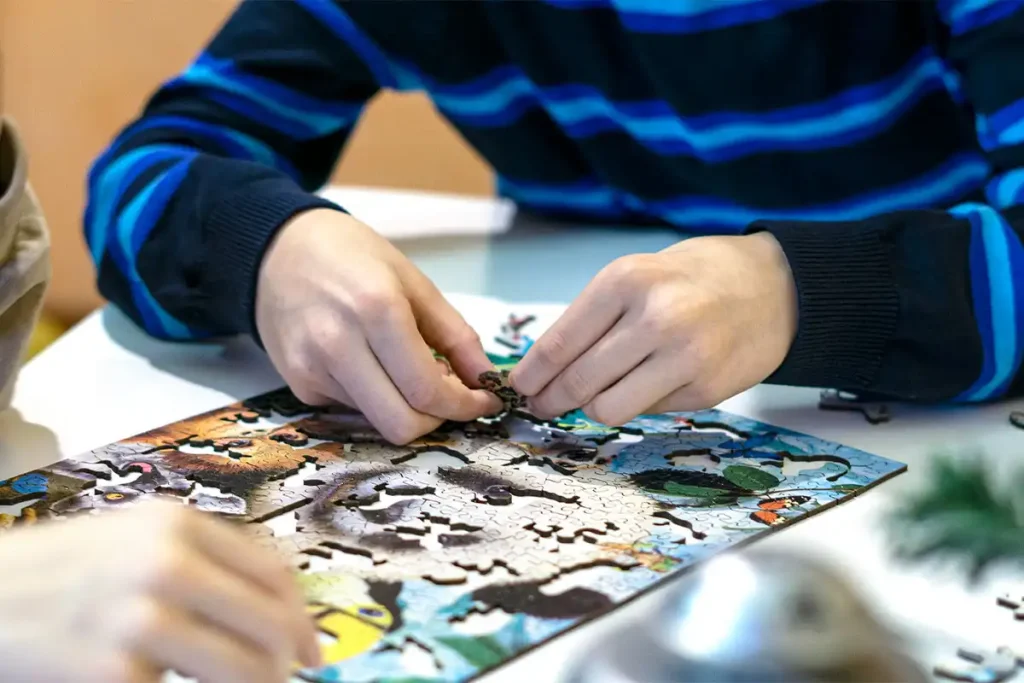 Thematic Excellence
Every puzzle in our collection is a testament to dedicated craftsmanship. Whether it's an animal theme with unique fauna elements or travel-centric ones showcasing global wonders, each has its thematic brilliance.
Characteristics
Series/Article
US 0026-XL
Age
14 +
Number of elements
1000 pcs
Number of whimsies
100 pcs
Assembled size
H: 20.43" (51,9 cm)
W: 14.76" (37,5 cm)
Packaging size
H: 7.87" (20 cm)
W: 6.57" (16,7 cm)
D: 6.57" (16,7 cm)
Packaging weight
1,34 lb (0,61 kg)
Puzzle thickness
0.12″ (0,3 cm)
Assembly time
13h
Artist
Simonetta Pirola
Type of Cut
USA
Back side
Guided Assembly with Dual Sides
Further enhancing the experience, our puzzles are dual-sided. The reverse side of each piece presents a subtle pattern, assisting and adding a delightful twist to the assembly process.
Concluding, the New York By Night puzzle is not just an activity but an experience. Dive into memories or create new ones with family, as you navigate through this wondrous cityscape. Embrace the journey, for every piece holds a story, every connection sparks a memory.