Embarking on a Wooden Puzzle Adventure
Emerging from the skilled hands of craftsmen in Poland, Europe's heart, this Wooden Puzzle Adventure invites you into an enigmatic universe where neon lights intertwine with the sprawling desert sands. Relive the vibrant energy of casinos, the iconic charm of Elvis Presley, and the bustling dynamism of helicopters and airplanes. Get entranced by sultry dancers, the adrenaline of off-road vehicles, and the expansive beauty of the desert.
Las Vegas Unveiled: A Tapestry of Tales
Every piece within this masterpiece narrates a story – encompassing the city's rich history and the magnetic pull of its nightlife. Each element is distinct in shape, offering an immersive and engaging assembly process. Discover larger thematic elements, such as animals or landmarks, which vary based on the theme, adding depth and layers to your assembly experience.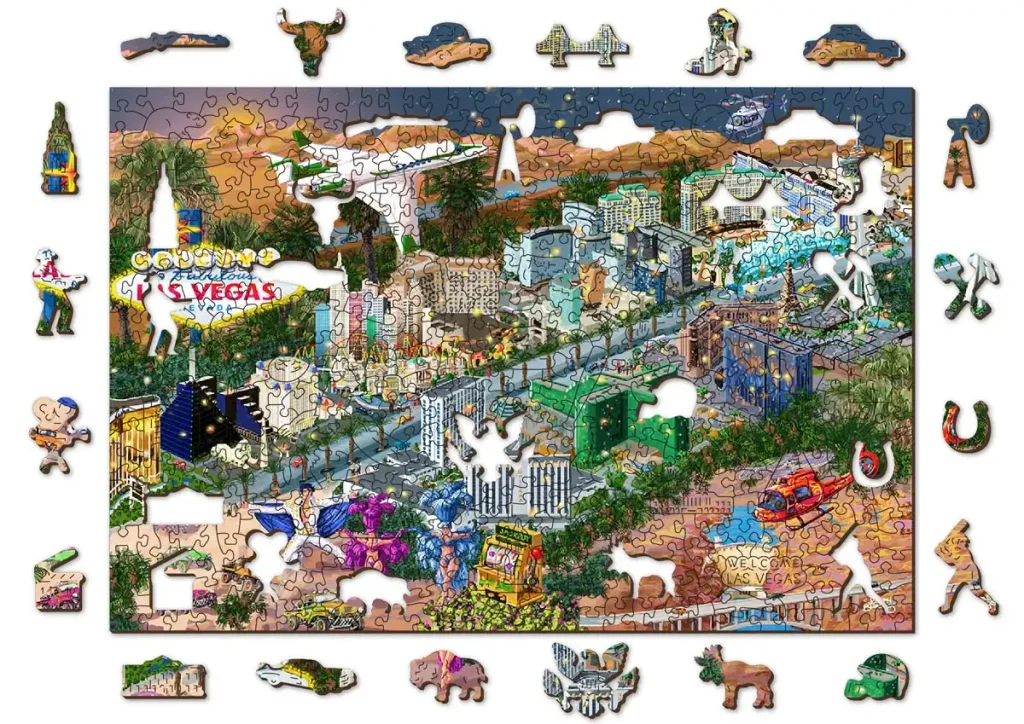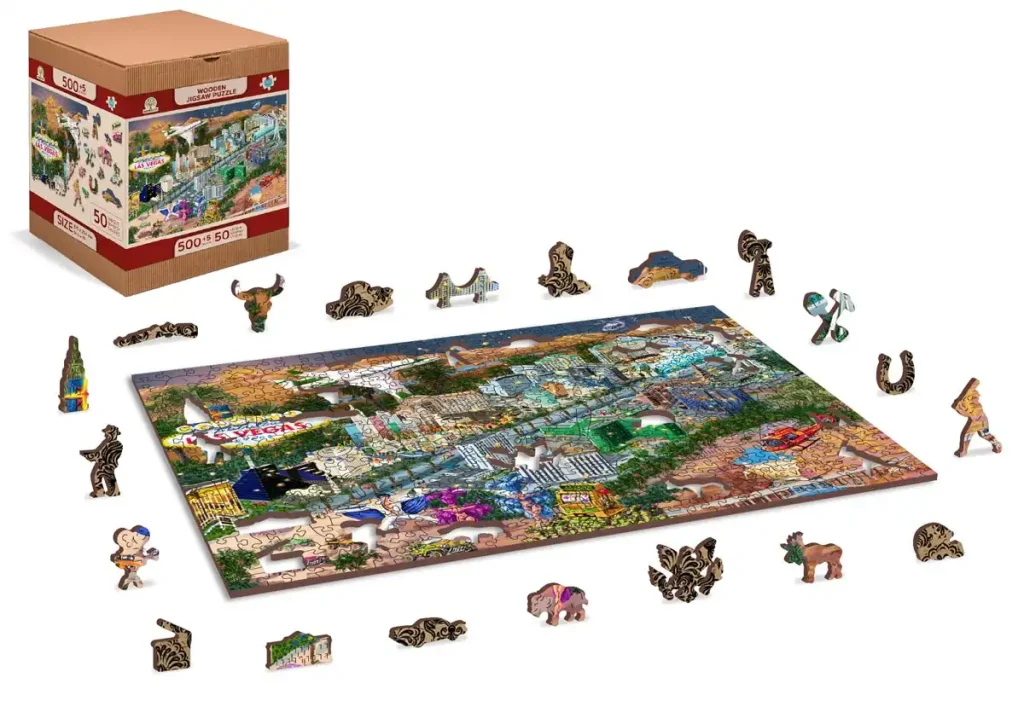 Every Element with Dual Narratives
Much like the hidden tales within Las Vegas, each piece holds a secret. On its reverse side lies a subtle pattern, introducing an added dimension of guidance and intrigue. This dual-sided design intensifies the challenge while aiding in weaving together the captivating Las Vegas narrative.
The Ideal Gift for Cherished Moments
In search of a gift that speaks volumes? That narrates a story and guarantees hours of engagement? Look no further. This portrayal of Las Vegas, suitable for both adults and children over 10, transcends mere activity; it's an odyssey. A voyage through the USA's soul, triggering emotions, rekindling memories, and fostering shared moments.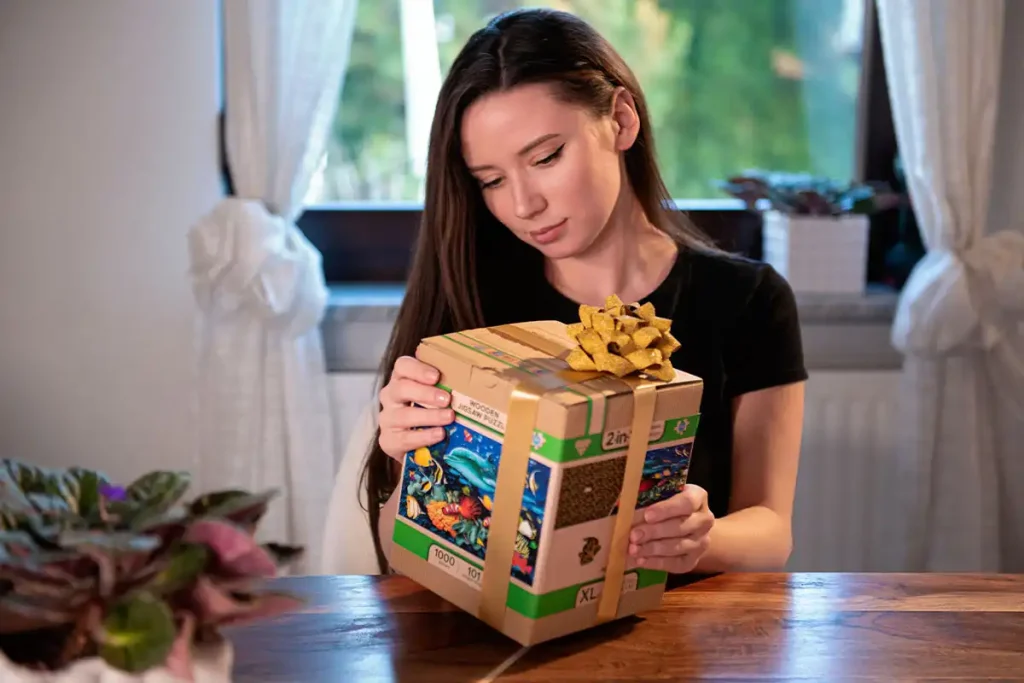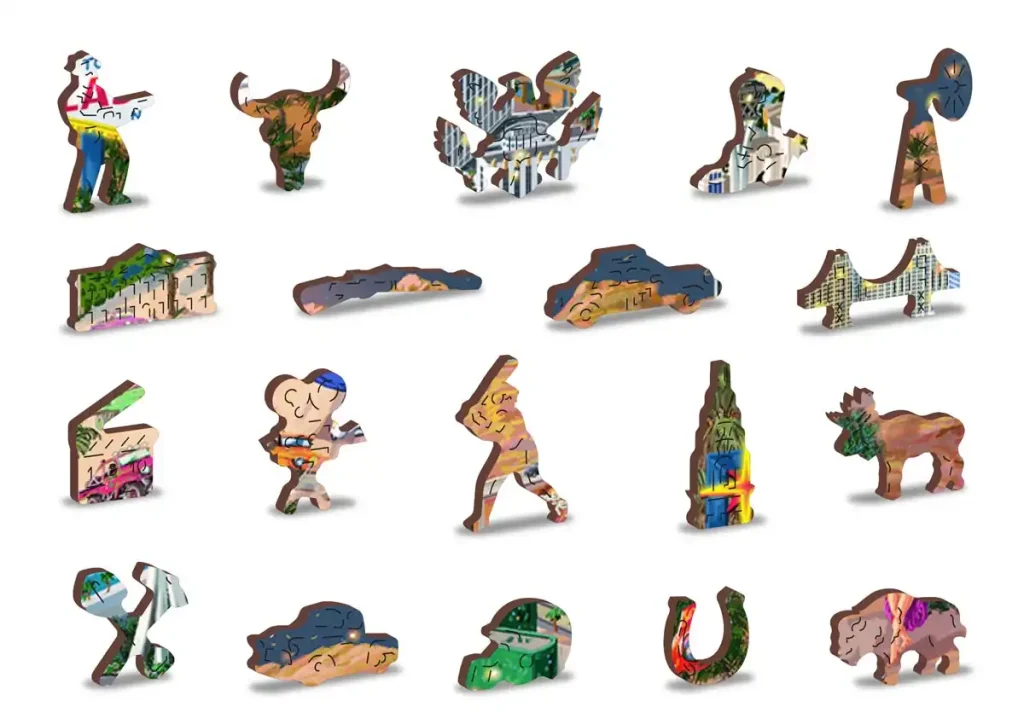 From Assembly to Artistic Décor
Upon its completion, this vibrant depiction metamorphoses into a remarkable decorative element. Beyond being a conversation starter, it offers a glimpse into Las Vegas's enchanting realm. Ready for framing, it stands as a symbol of collaborative achievements and the allure of collective storytelling.
Embarking on a Timeless Expedition with Loved Ones
Joining these pieces is more than a simple activity; it's about narrating tales and strengthening bonds. It offers a platform to connect, recollect, and forge new memories. As you delve into this journey, it presents an avenue to indulge in quality family time, awash with tales and collective laughter.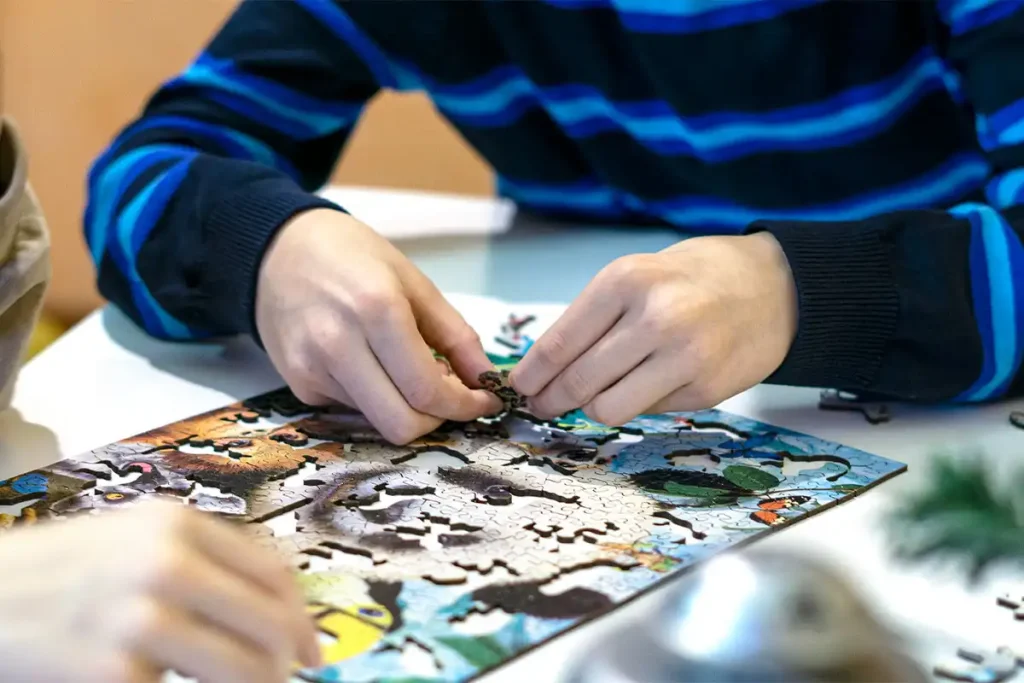 Characteristics
Series/Article
US W 505-0058-L
Age
10+
Number of elements
500 pcs
Number of whimsies
50 pcs
Assembled size
H: 14,76"(37,5 cm)
W: 10" (25,4 cm)
Packaging size
H: 5,98" (15,2 cm)
W: 4,92" (12,5 cm)
D: 4,92" (12,5 cm)
Packaging weight
0,66 lb (0,3 kg)
Puzzle thickness
0.12″ (0,3 cm)
Assembly time
6h
Artist
Joseph Burgess
Type of Cut
USA
Back side
To conclude
"Welcome to Las Vegas 500" transcends being merely an artistic representation; it's an expedition. Whether reminiscing about a sojourn to the city or discovering it anew, this masterpiece promises not just amusement but a nostalgic journey.