Travel with the Majesty of 3D Wooden Puzzle Games
Introducing a game that resonates with the rich legacy of 3D Wooden Puzzle Games. Hailing from the heart of Poland, this unique creation is fashioned out of the finest birch. Compact, yet brimming with the essence of the classic game of checkers, it is meticulously designed to accompany you on any journey.
The Timeless Appeal of Checkers
Checkers, a game adored for ages, gets an exquisite makeover in this model. Its universal allure is captured in every detail, ensuring that the spirit of this much-loved game remains undiminished even in its compact form.
Paint Your Strategy
Beyond the play, this set offers an artistic escape. It provides a canvas to reflect your personality. Let your imagination soar and color it to reflect your unique style, making each game even more personal and cherished.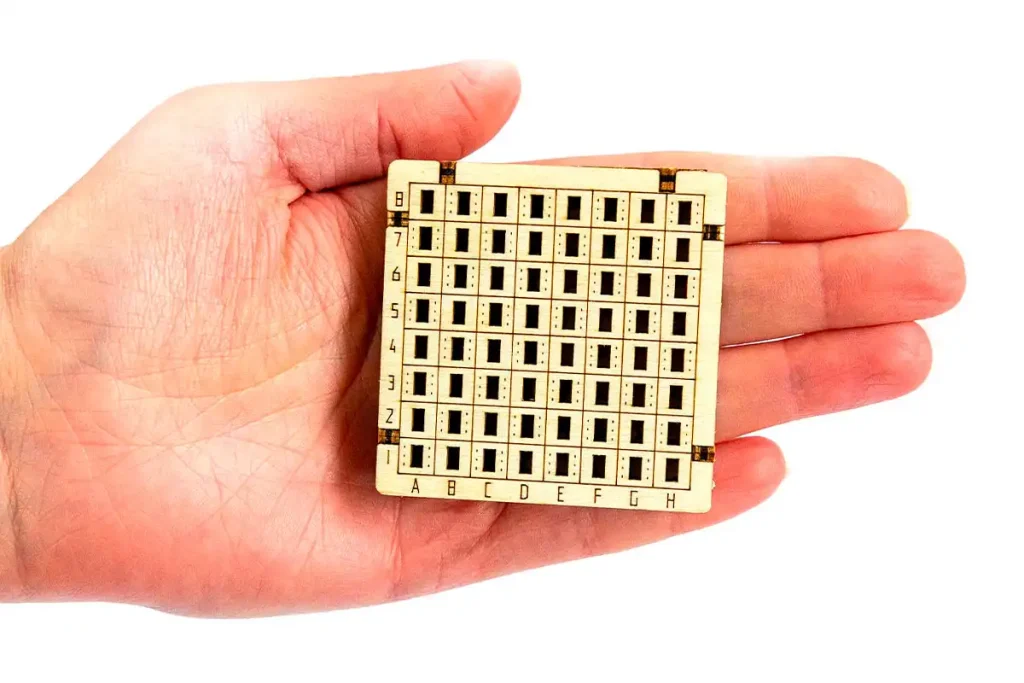 Quality Family Time Ensured
Checkers has always been more than just moving pieces on a board. It's about connection, bonding, and moments of shared joy. With this set, every move becomes a memory, strengthening ties with loved ones.
An Exemplary Gift Choice
Seeking a present that stands out and conveys thoughtfulness? This checkers set is the answer. It symbolizes the intersection of timeless fun and exquisite craftsmanship, making it a delightful choice for occasions of all kinds.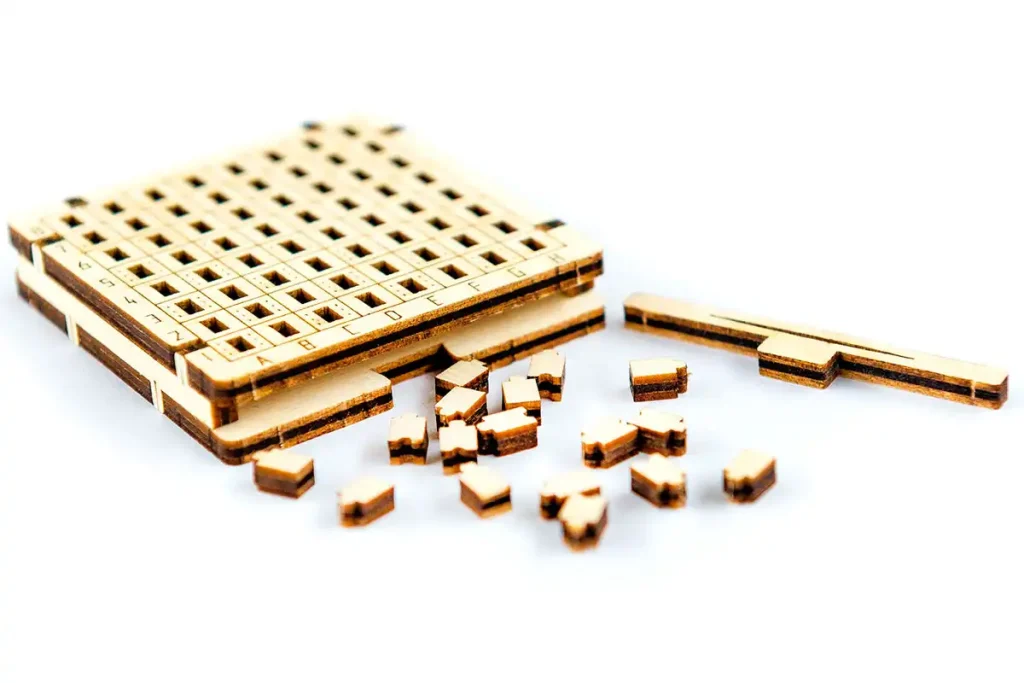 Family Fun Awaits
Reignite familial bonds with the classic game of checkers. Whether you're plotting your next move or sharing laughter over light-hearted competition, it's the perfect way to bring everyone together. An age-old game, now ready to fill your home with joy and connection. Dive in!
Characteristics
Series/Article
WG205
Assembly time
5 min
Skill level
1/5
Number of parts total
31
Dimensions
H: 2.36'' (6 cm)
W: 2.36'' (6 cm)
D: 0.47'' (1,2 cm)
Packing size
H: 2.36'' (6 cm)
W: 2.36'' (6 cm)
D: 0.47'' (1,2 cm)
Can be a decor element
✔
Mini game
✔
Game board
✔
Figurines/elements for the game included
✔
The ability to store items for the game inside
✔
He ability to play together (more than 1 player)
✔
Size – fits in your pocket
✔
Possibility of hand painting
✔
The packing box is made of wood.
Inside there is an instruction on how,
after assembling the model, you can also
assemble the box into a demonstration stand.
✔
Age
8+
Tradition Meets Modern Craftsmanship
Born out of Poland's revered craft traditions, every aspect of this game radiates the expertise and care that has gone into its making. It's not just about playing; it's about experiencing a piece of European artistry.
In conclusion, embrace the magic of checkers in a way you've never before. Handcrafted with precision and love, this set ensures moments of strategy, laughter, and bonding. So, set up your board and let the game of intellect and memories begin.