The Unique Intricacies and Aesthetic Appeal of the Colorful Bird 500 Wooden Puzzle
Step into the enchanting realm of this Wooden Puzzle, designed for both children and adults above the age of 10. Experience an activity that is not merely a pastime but a journey of intellectual and aesthetic discovery.
Detailed Craftsmanship
Each piece in this set is uniquely shaped, making the assembly more than just a routine task. From thematic cutouts like animal shapes in wildlife themes to landmarks in travel-oriented sets, every detail is designed to make the assembly process captivating.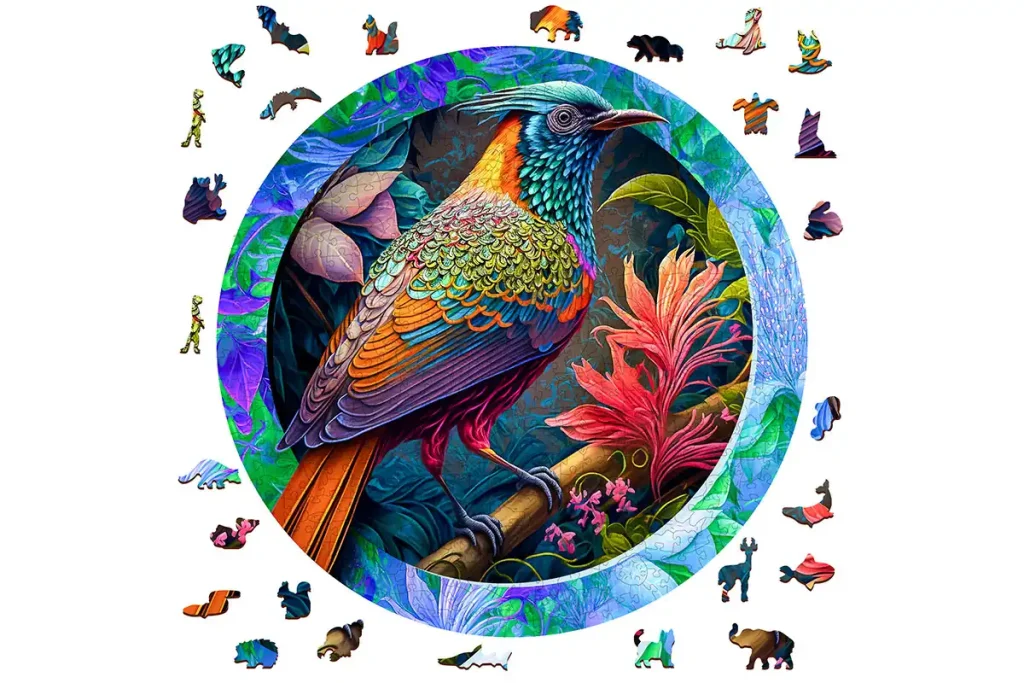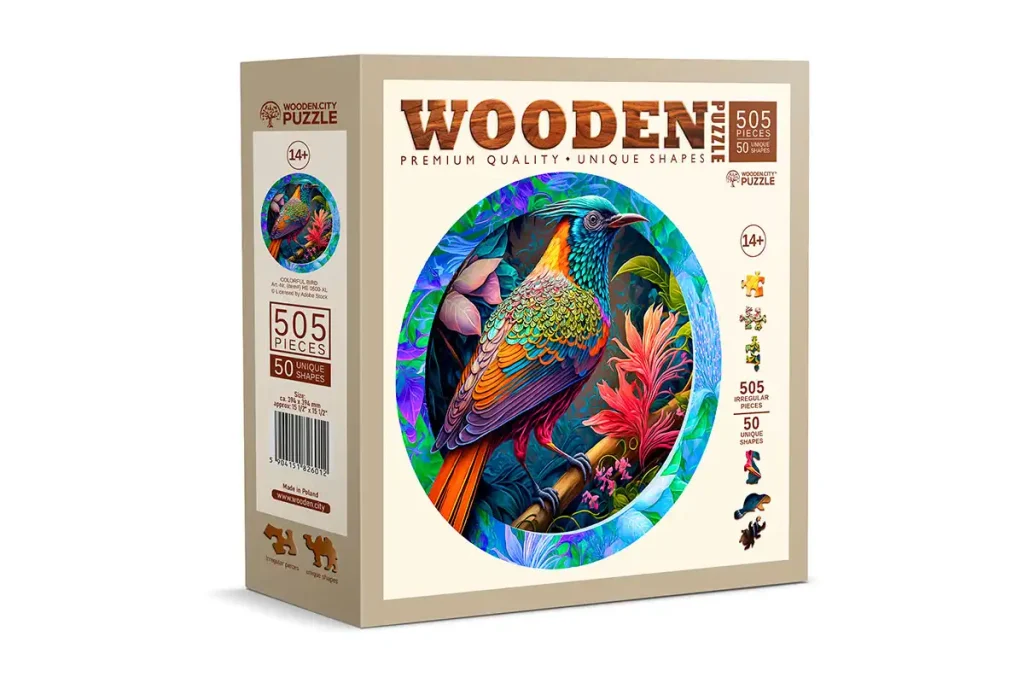 Additional Assistance on the Flip Side
Not just a one-sided affair, every piece also offers a pattern on the reverse side, serving as a helpful guide during assembly. This elevates the level of engagement and contributes to an absorbing experience.
A Family Affair
The act of putting together this assembly is an excellent way to engage with your family. It's designed to captivate the minds of all ages, serving as a perfect activity that fosters teamwork, problem-solving, and shared triumph.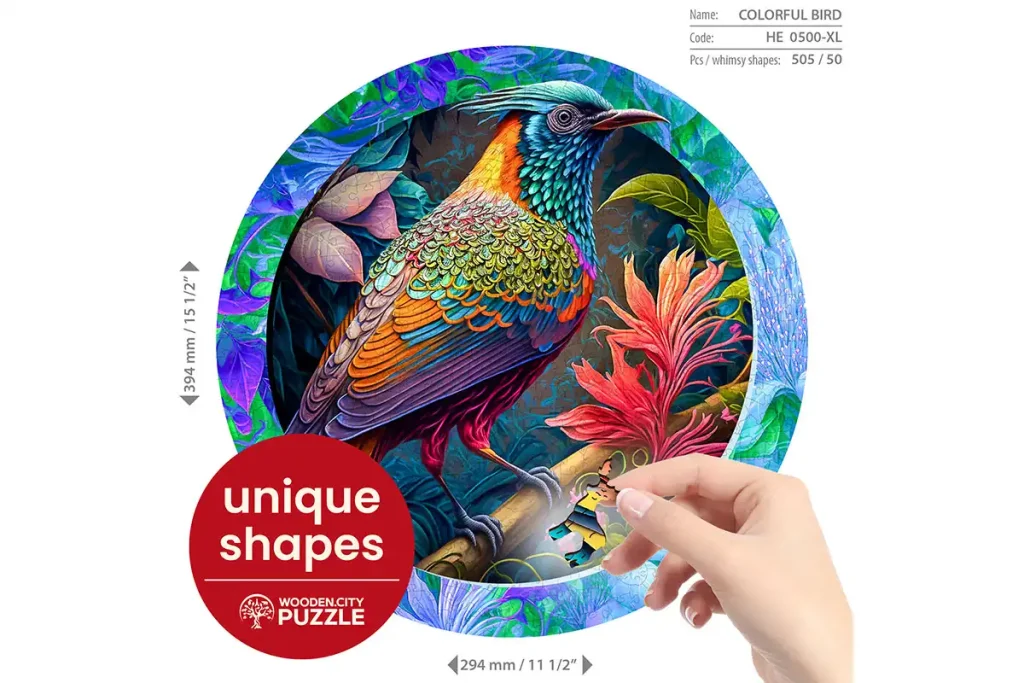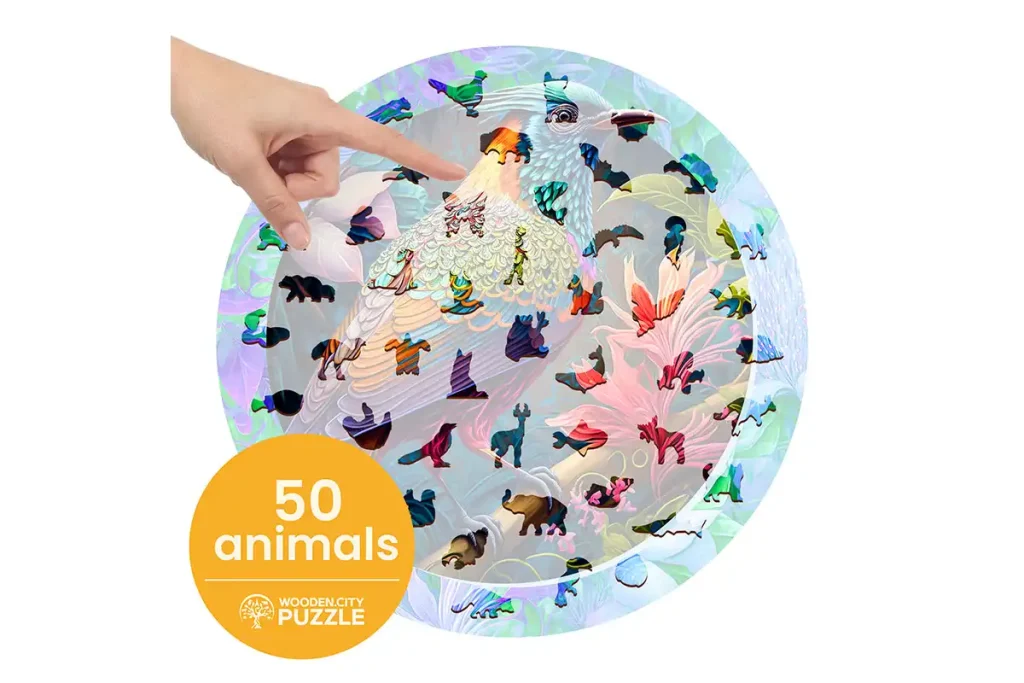 Transforms into Art
Once completed, this vibrant artwork becomes a stunning wall decoration. The rich colors and intricate design can elevate the aesthetic appeal of any room in your home.
Thematic Versatility
Whether your assembly features wildlife or global landmarks, the unique elements tailored to each theme make the experience even more engaging.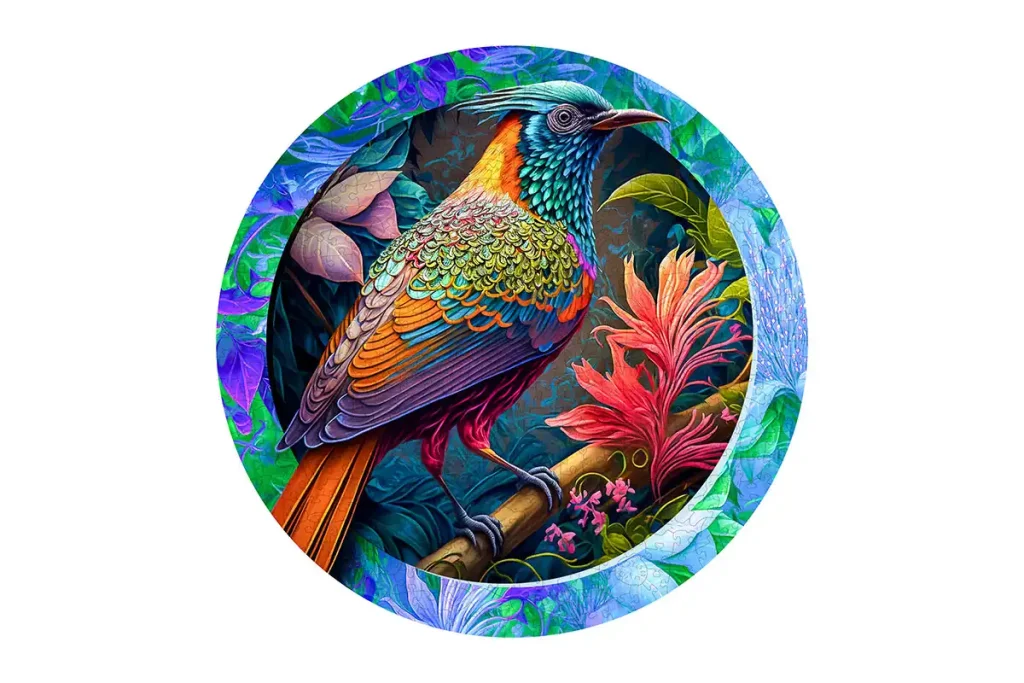 Characteristics
Series/Article
HE 0500-XL
Age
14+
Number of elements.
500pcs
Number of whimsies
50 pcs
Assembled size
H: 15.51″ ( 39,4 cm)
W: 15.51″ ( 39,4 cm)
Packaging size
H: 8.66'' ( 22 cm)
W: 8.66'' ( 22 cm)
D: 2.75'' ( 7 cm)
Packaging weight
1.65 lb (0,75 kg)
Puzzle thickness:
0,12" (3 mm)
Assembly time
13h
Artist
Adobe Stock
Type of Cut
Animal
In conclusion, the COLORFUL BIRD 500 is an immersive experience that stimulates the mind, pleases the eye, and touches the heart. It stands as an ideal gift, a wonderful family activity, and a beautiful addition to your home décor.