Discover the Wooden Puzzle Magic
Dive into the realm where parrots come alive. Perched in varying poses and showcasing the splendor of the avian world, witness vibrant species such as Aras, Lovebirds, Toucans, and the ever-elusive Hummingbird. These colorful creatures seem to capture their own 'selfie' moments amidst the verdant foliage, making every piece of this set more than just a segment—it's a step closer to nature.
For Whom the Birds Sing
Suitable for both adults and children aged 10 and above, this piece is a delightful blend of challenge and artistry, ideal for those who appreciate the elegance of nature, especially the mesmerizing world of birds.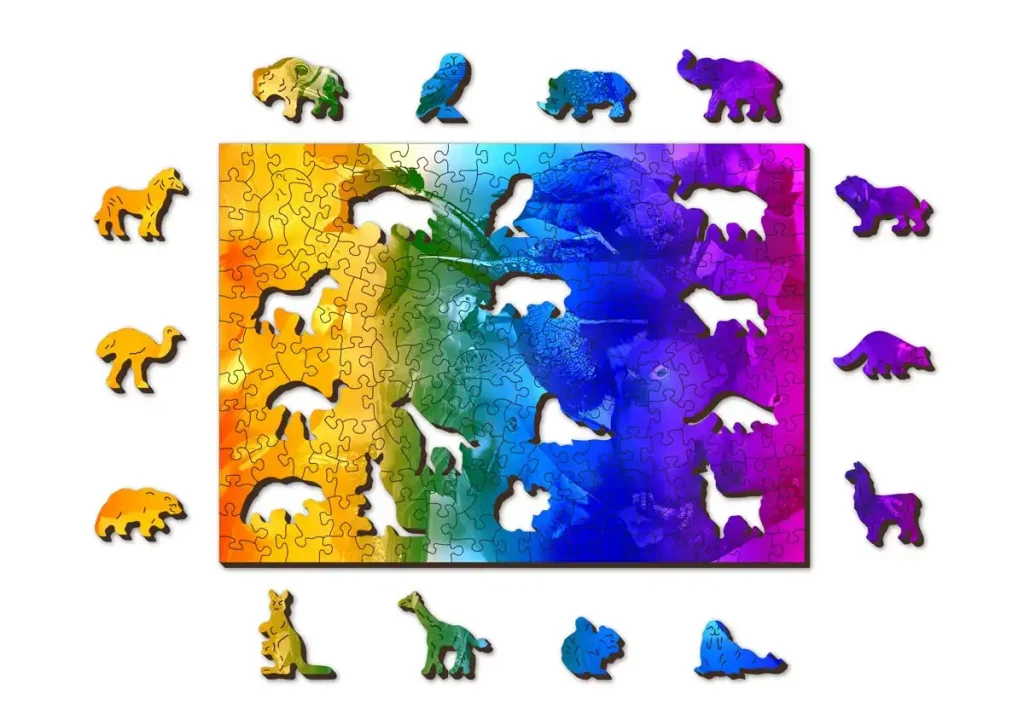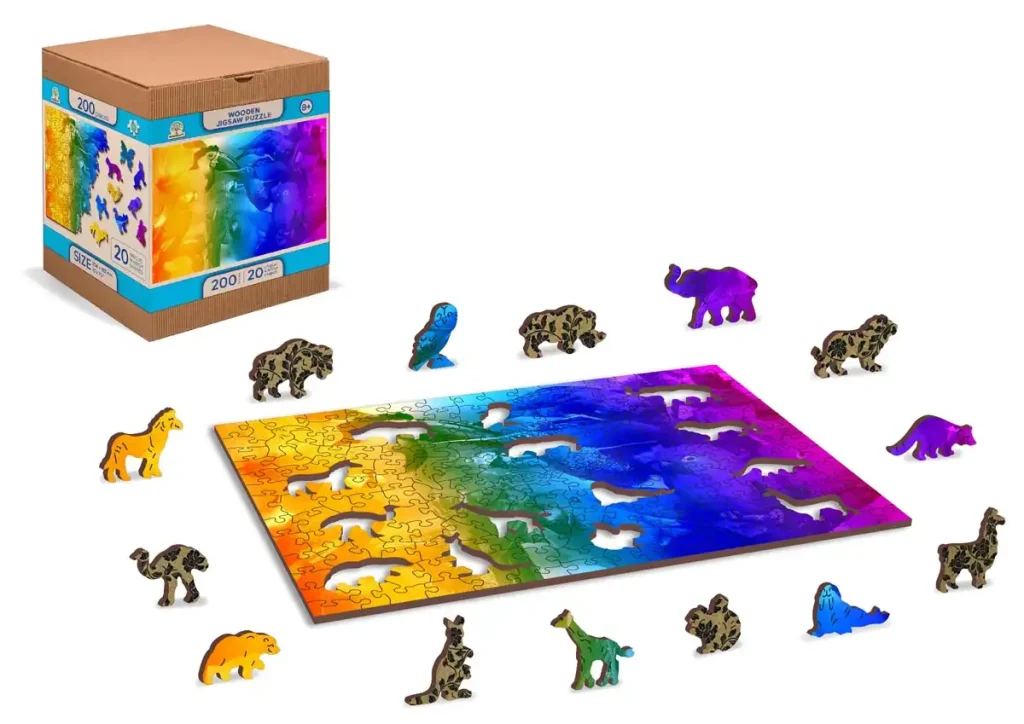 Exquisite Craftsmanship in Every Detail
No two pieces are alike. Each is intricately carved with a distinctive shape, offering a challenge and surprise at every turn. Depending on the theme, you might find unique animal-shaped elements or even landmarks. Such detailed craftsmanship ensures an engaging assembling process that will captivate your senses.
A Timeless Gift
Seeking a perfect present for a loved one? This depiction of majestic birds offers more than just entertainment. It's an invitation to an experience—a delightful pastime that promises bonding, laughter, and the joy of achievement.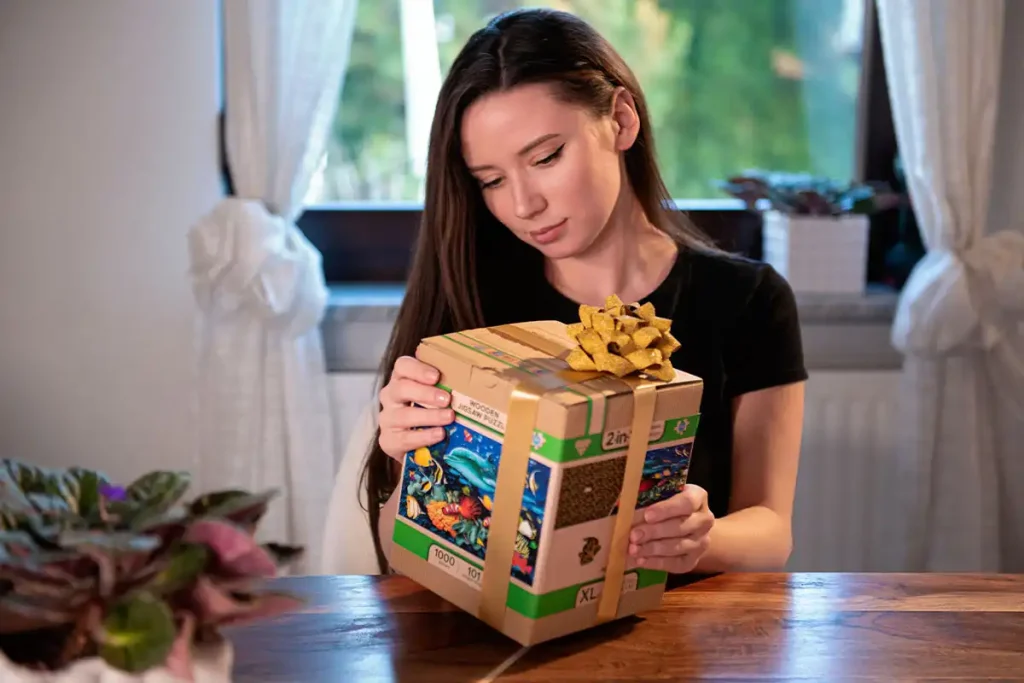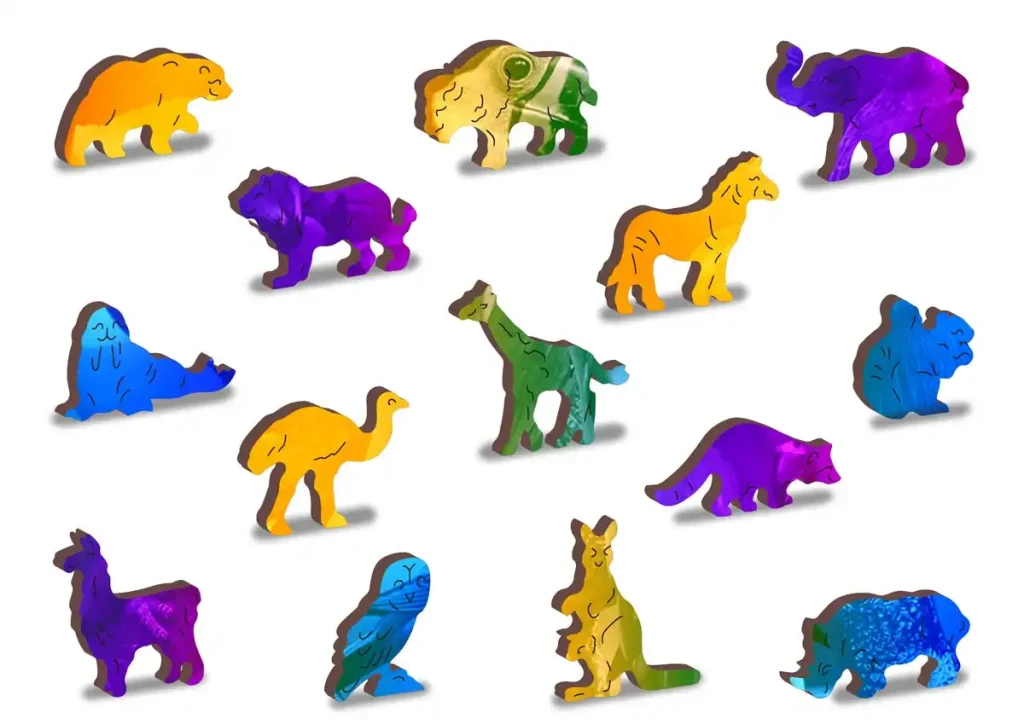 Double the Intrigue
Each piece of the set is double-sided. On its reverse, intricate patterns can be discovered, aiding in the assembly while also adding an additional layer of depth and challenge.
Art Beyond Completion
Upon finalizing your creation, the Birds Paradise emerges as an enchanting decor piece, ready to adorn your walls and showcase the masterpiece you've put together.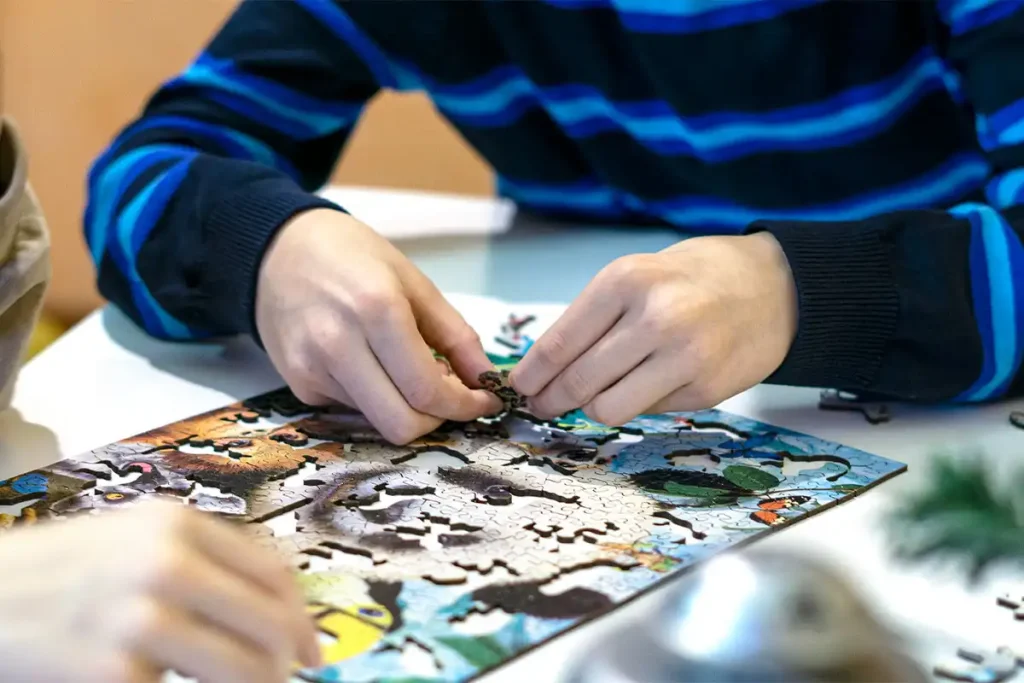 Memorable Moments with Loved Ones
Assembling this portrayal of feathery friends is a splendid way to bond with family. It's not just about fitting the pieces; it's about the shared stories, the challenges overcome together, and the memories created in the process.
Characteristics
Series/Article
EX 200-0032-M
Age
10+
Number of elements.
200pcs
Number of whimsies
20pcs
Assembled size
H: 7,16"(18,2cm)
W: 10" (25,4 cm)
Packaging size
H: 5,98" (15,2 cm)
W: 4,92" (12,5 cm)
D: 4,92" (12,5 cm)
Packaging weight
0,66 lb (0,3 kg)
Puzzle thickness:
0,12" (3 mm)
Assembly time
3h
Artist
Wooden,City
Type of Cut
Animal
Back side
In conclusion, proudly crafted in Poland with European finesse, each themed creation promises a journey beyond the ordinary. Whether it's the animalistic elements in wildlife-themed sets or landmarks in travel-centric ones, each theme guarantees a unique adventure. Dive deep into the vibrant world of Birds Paradise, where nature's wonders await in every piece, promising an experience that lingers, even after the last segment finds its place.