An Extraordinary Journey with a Wooden Puzzle
Embrace a mesmerizing Wooden Puzzle experience, perfectly suited for both adults and children above 10 years old. With 250 pieces, each more unique than the last, this isn't just a leisure activity—it's a captivating adventure.
Completing the Circle
Rather than the usual rectangular shape, this particular set takes on a circular form. This innovative design choice amplifies the visual impact, providing an extra layer of challenge and making the assembly process deeply engrossing.
Brilliant Hues, One-of-a-Kind Pieces
Every individual piece in this set is unlike any other, each popping with striking colors. Additionally, you'll discover large, specially shaped elements in the mix—be they animals or landmarks—which add a layer of excitement to the assembly journey.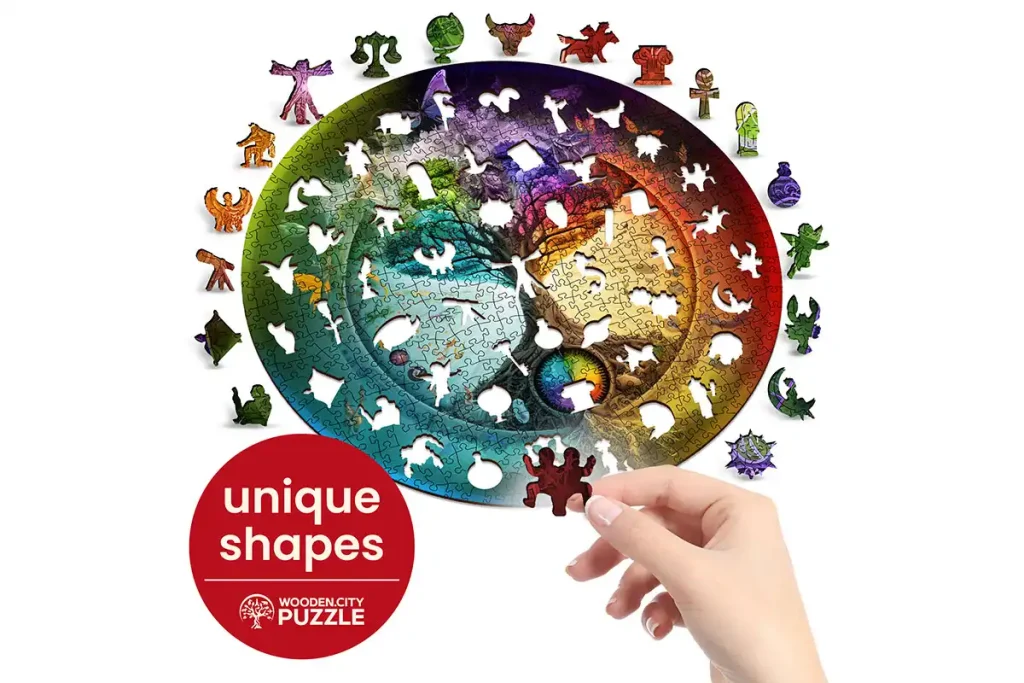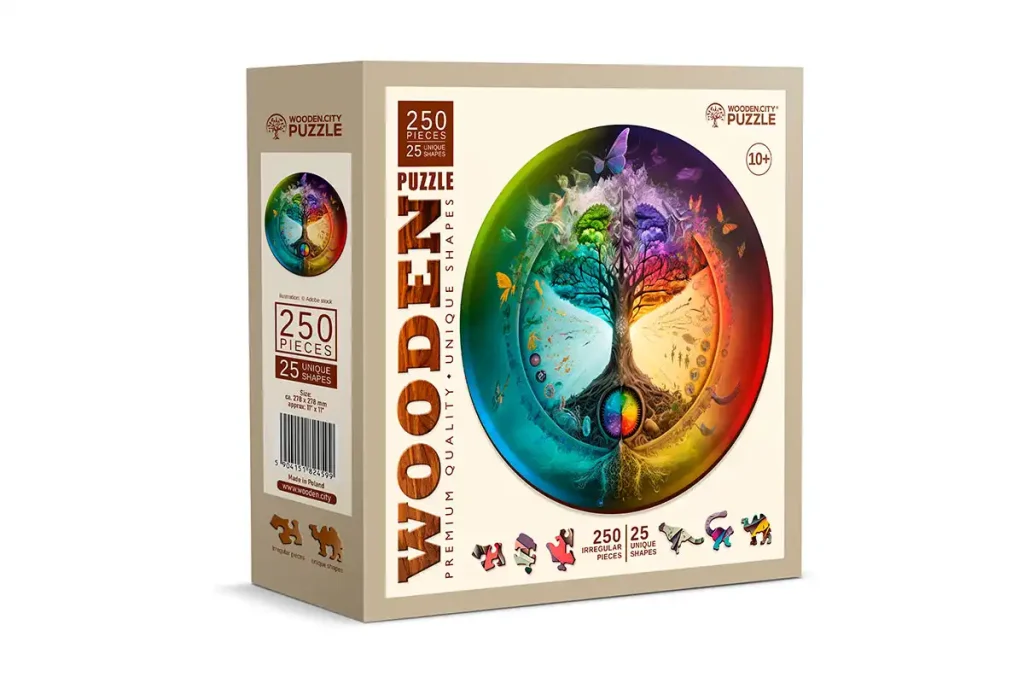 Both Sides of the Story
Adding a layer of intrigue, each piece has an additional pattern on its reverse side. This dual aspect offers an optional clue that can assist you during the assembly, enriching the experience for both novices and seasoned veterans.
The Ideal Gift
This 250-piece experience transcends the ordinary gift parameters. Whether celebrating a birthday, anniversary, or any special occasion, it promises endless hours of interactive enjoyment and a masterpiece when it's all put together.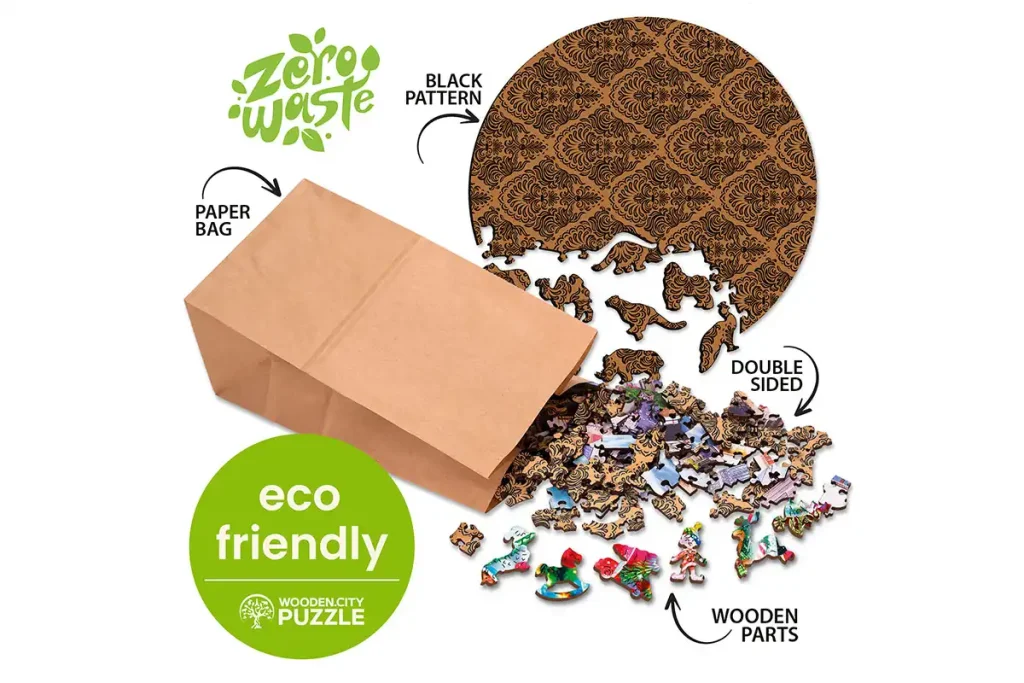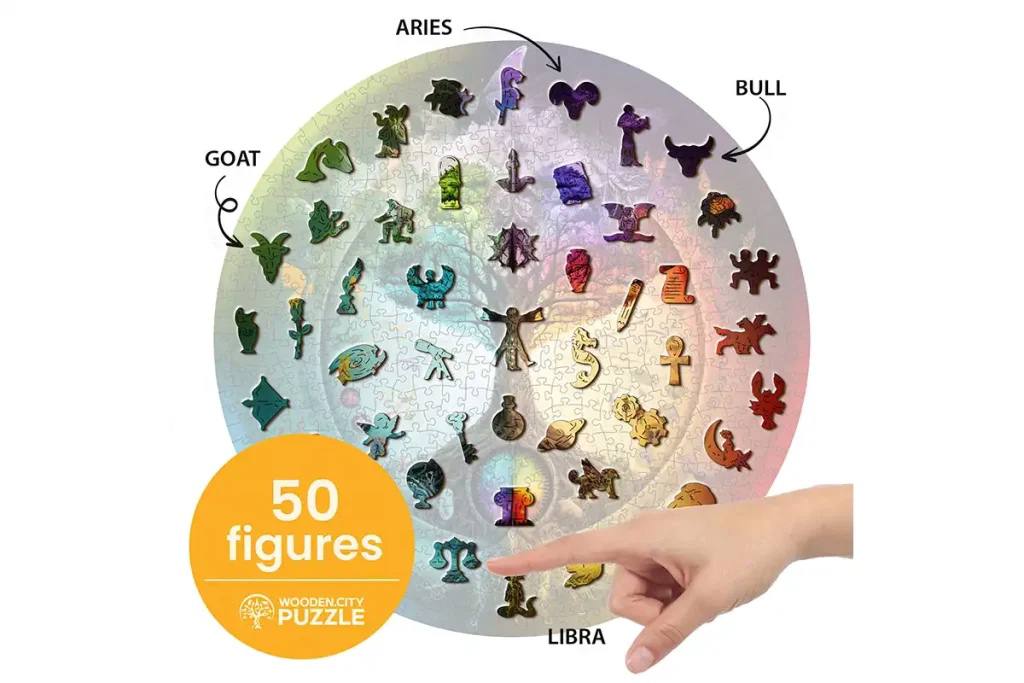 Wall-Art Worthy
Once completed, the ensemble transforms into a striking piece of wall art. Showcase it as an eye-catching part of your interior décor, where it can spark conversations and lend artistic flair to any space.
Time Well Spent with Family
The joy derived from this assembly experience isn't confined to individual pleasure. It's a fabulous family-bonding activity, encouraging collective problem-solving and creativity.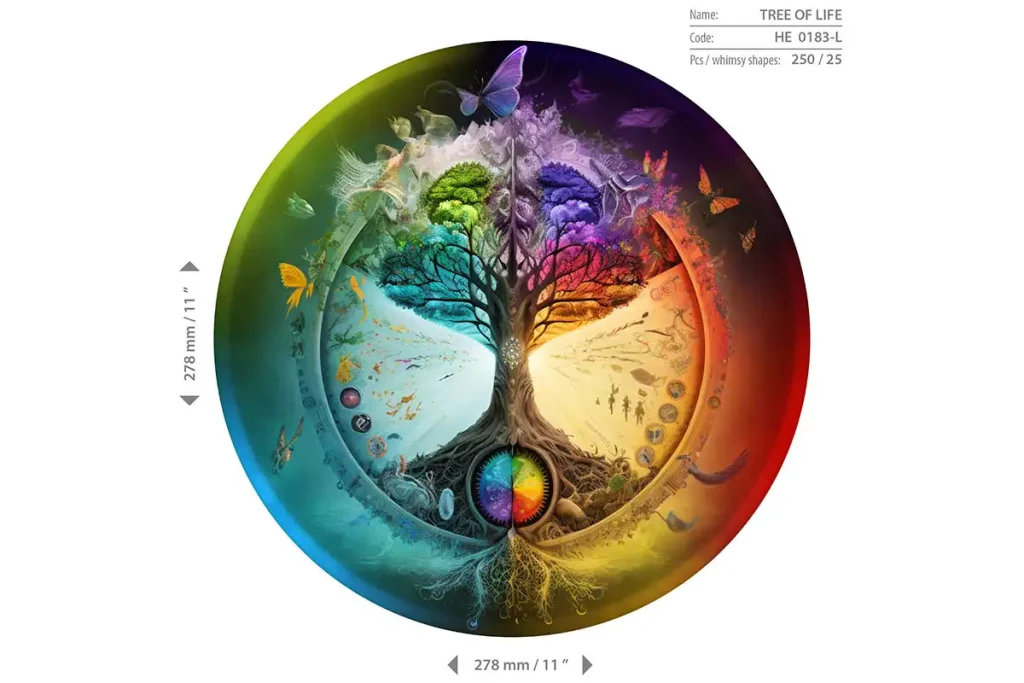 Thematic Intrigue
Every set in this line features a specific theme, captured in the shape of individual pieces. Whether it's animal shapes in a wildlife-themed version or landmarks in a travel-themed one, these unique elements heighten the engagement factor.
Characteristics
Series/Article
HE 0183-L
Age
10+
Number of elements
250 pcs
Number of whimsies
25 pcs
Assembled size
H: 11'' ( 27,8 cm)
W: 11'' ( 27,8 cm)
Packaging size
H: 7.8'' (20 cm)
W: 7.8'' (20 cm)
D: 2.24'' ( 5,7 cm)
Packaging weight
0,88lb (0,4 kg)
Puzzle thickness
0,12" (3 mm)
Assembly time
4h
Artist
Adobe Stock
Type of Cut
Animal
In conclusion, the Tree of Life 250 provides more than just a way to pass time. It's a full-fledged artistic journey, a stimulating mental exercise, and an opportunity for quality family time. So why settle for the mundane when you can have an experience that's as extraordinary as this?