Discover a New Dimension with 3D Wooden Puzzle Games
Presenting our latest entrant from the 3D Wooden Puzzle Games collection. Straight from Poland's heartland, this gem is carved from the pristine birch, epitomizing Europe's finest traditions of woodwork and craft. This compact version of the universally cherished game of Domino is designed to fit seamlessly into your travel plans, ensuring that fun and games are never left behind.
Reviving a Classic
Dominoes, a beloved game across ages and continents, now finds a fresh form in this unique model. While the essence remains age-old and revered, its representation here is compact and sophisticated, ensuring it remains an evergreen favorite.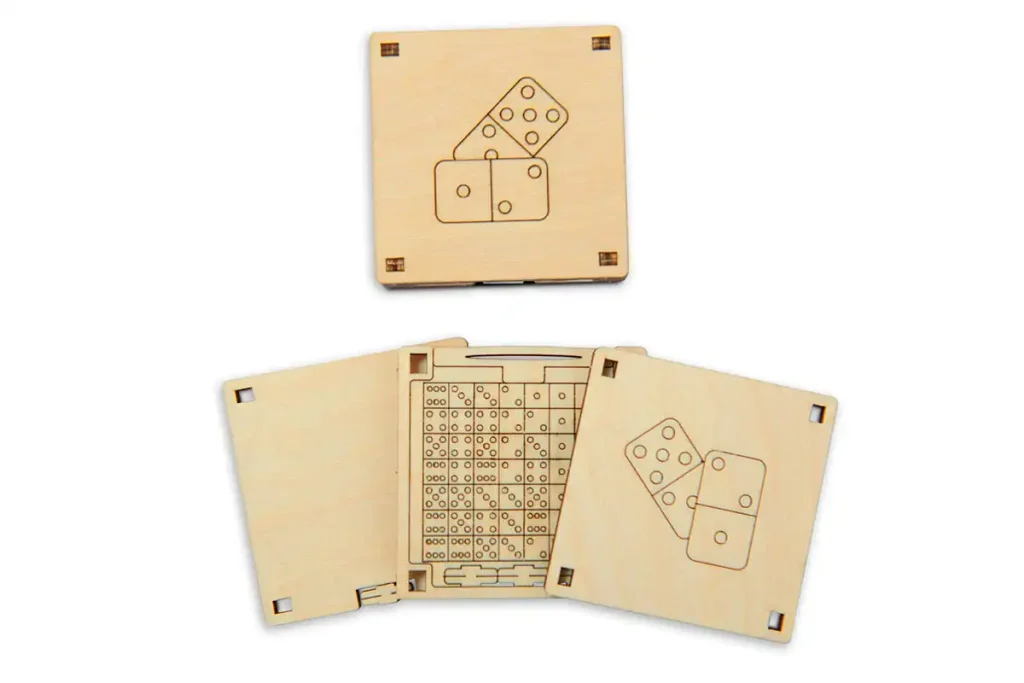 Unleash Your Creativity
Every piece of this Domino set stands as a blank slate, inviting you to imprint your personal touch. Armed with colors and imagination, one can transform this set into a piece of art that is as individualistic as you.
Endless Hours of Family Fun
Dominoes, beyond just being a game, have always been a medium of bonding, understanding, and creating countless memories. With our set, you amplify the joy of time spent with family, ensuring every game night is memorable.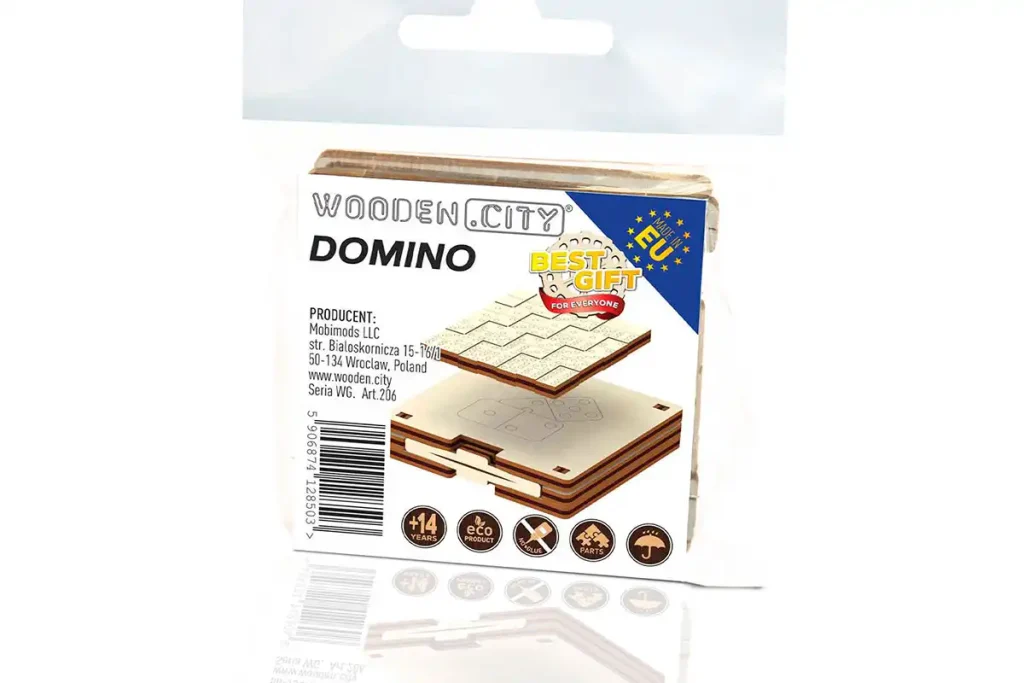 A Thoughtful Gift
If you're in search of a present that marries functionality with elegance, look no further. As a gift, this Domino set stands testament to one's refined taste and thoughtfulness, making it perfect for birthdays, anniversaries, or any special occasion.
Characteristics
Series/Article
WG 206
Assembly time
5 min
Skill level
1/5
Number of parts total
36
Dimensions
H: 2.36'' (6 cm)
W: 2.36'' (6 cm)
D: 0.47'' (1,2 cm)
Packing size
H: 2.36'' (6 cm)
W: 2.36'' (6 cm)
D: 0.47'' (1,2 cm)
Can be a decor element
✔
Mini game
✔
Game board
✔
Figurines/elements for the game included
✔
The ability to store items for the game inside
✔
The ability to play together (more than 1 player)
✔
Size – fits in your pocket
✔
Possibility of hand painting
✔
The packing box is made of wood.
Inside there is an instruction on how,
after assembling the model, you can also
assemble the box into a demonstration stand.
✔
Age
8+
Embracing Polish Craftsmanship
Our Domino set is more than just a game; it is a journey into Poland's rich tradition of woodworking. Each piece echoes the meticulous attention to detail and the passion for perfection that European artisans are renowned for.
To conclude, this Domino set is not just about laying down tiles; it's about laying down memories, experiences, and cherishing moments with your loved ones. Here's to countless game nights, laughter, strategy, and the sheer joy of playing!