Unraveling the Mystique of the Wooden Puzzle
This Wooden Puzzle offers an experience like no other. It takes you on a journey, a tranquil evening where an elephant gracefully treads water under the moonlight's gentle glow.
Crafted for Excellence
Each of the 150 pieces has been meticulously designed with precision and artistry in mind. Every piece boasts its unique shape, eliminating the monotony of uniform pieces. Furthermore, expect to find larger, thematic pieces reflecting animals or landmarks, depending on the product's theme. These special pieces serve not just as an aesthetic treat but also as intriguing challenges, making the assembly even more engaging.
A Gift of Endless Wonder
Gift your loved ones a slice of serenity. This productserves as the perfect gift, suitable for adults and children above eight years. The vibrant colors emanating from the pieces promise to mesmerize, ensuring that the recipient is spellbound from start to finish.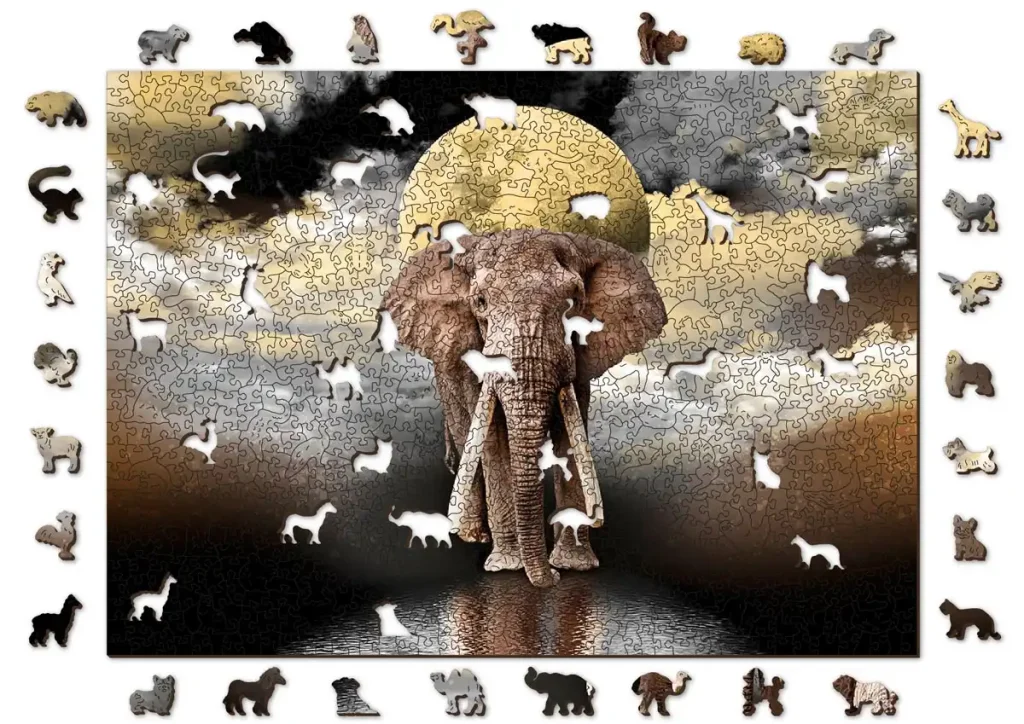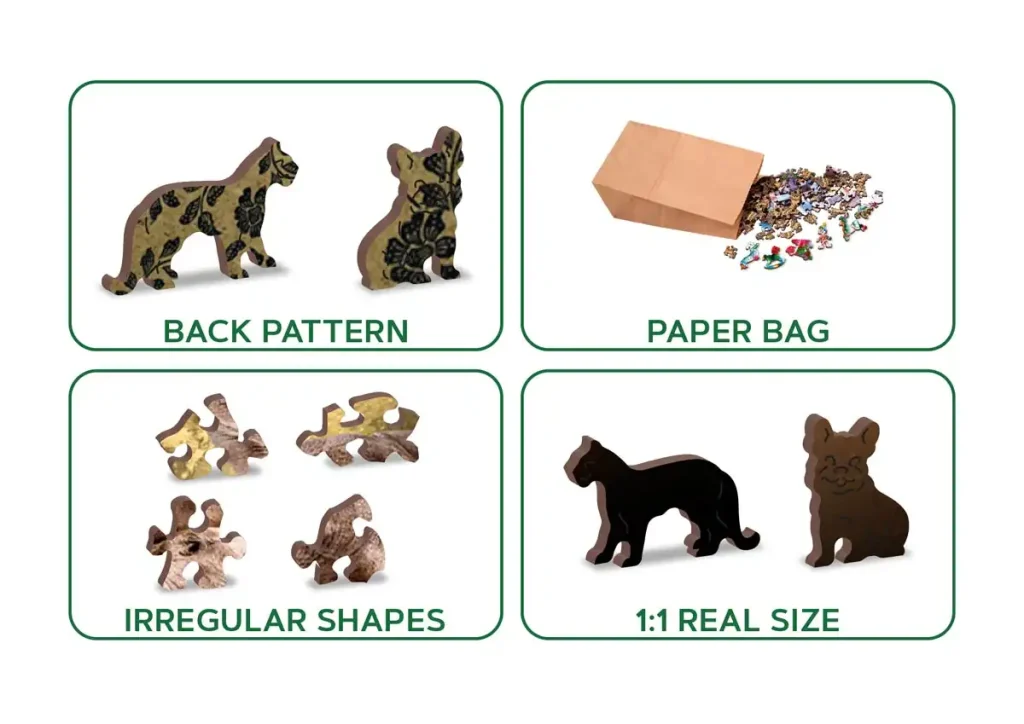 Decorative and Functional
Upon completion, the assembled image of the elephant under the moon transforms from a mere activity to a piece of art. It stands as a testament to patience, skill, and artistry. The finished masterpiece is not just for display; it can grace your walls as a decorative item, adding a touch of elegance to any room.
Family Bonding at Its Best
Diving into this jigsaw is not just an individual endeavor. It's a wonderful way to bond with family. Sitting down together, searching for the right pieces, and watching the image slowly come to life fosters collaboration, patience, and shared joy.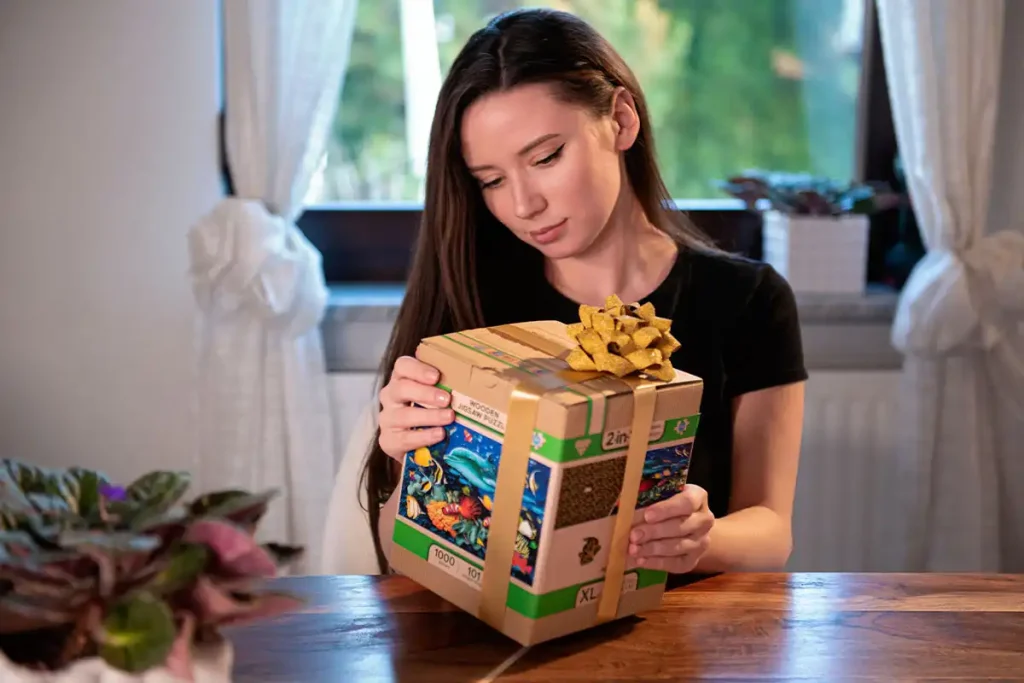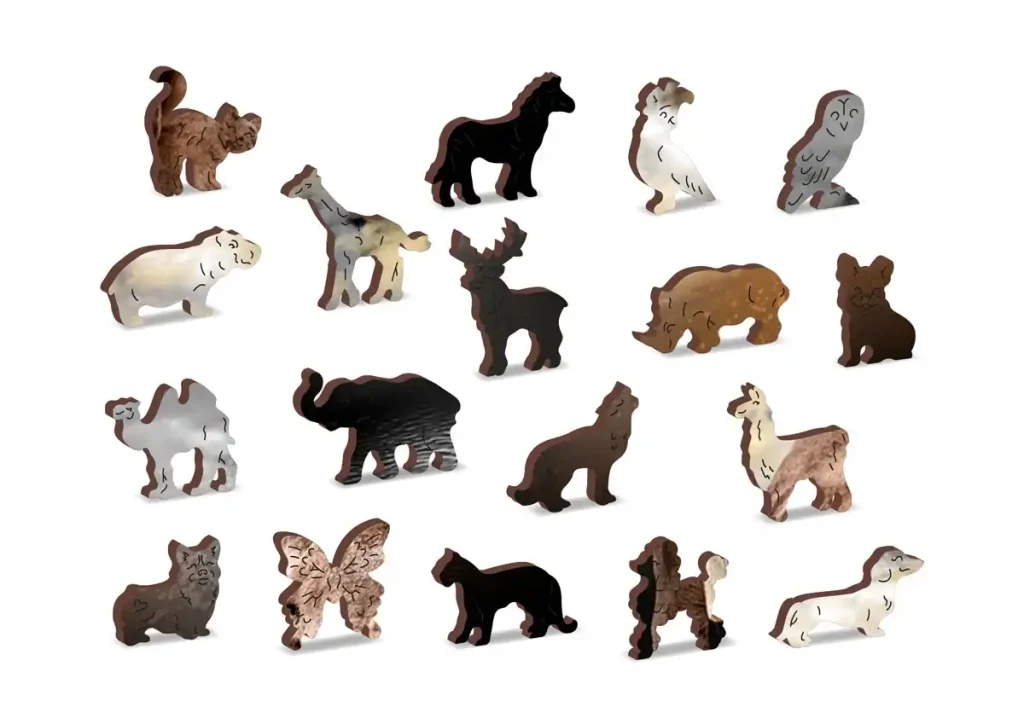 Thematic Precision
Each product in our collection boasts a thematic cut. Animal-themed products, like this one, feature unique animal-shaped pieces. Similarly, travel-themed products may contain landmark-shaped pieces, reflecting iconic sites from various countries.
Two-Sided Marvel
Each piece of this jigsaw comes with a unique twist. On the reverse side, a pattern exists that may assist in its assembly, providing subtle hints while not compromising the challenge.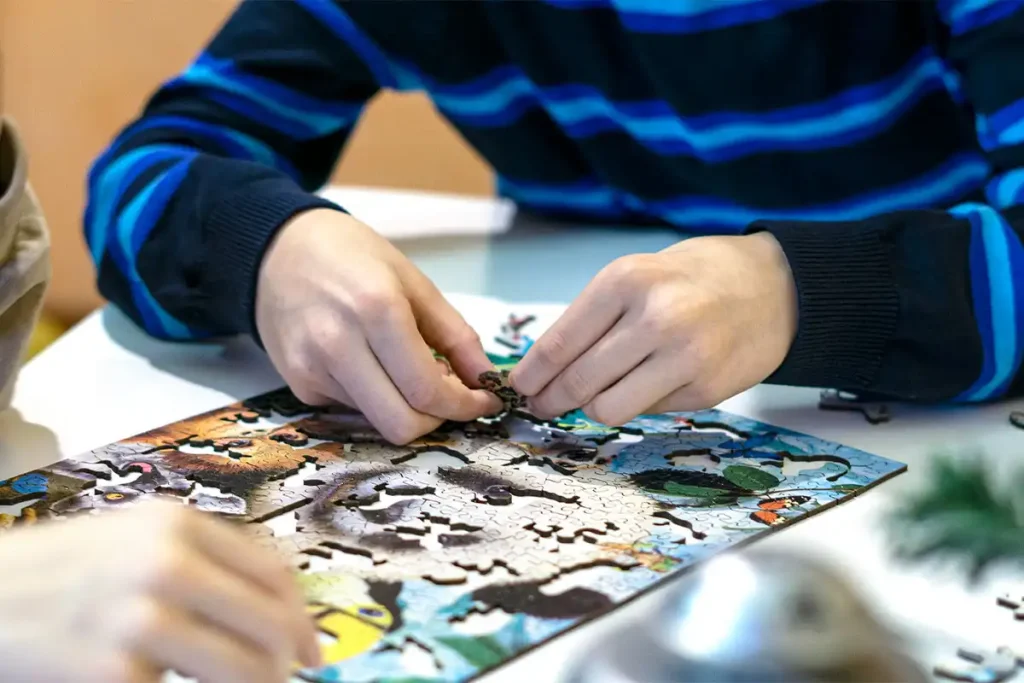 Characteristics
Series/Article
EX 0034-M
Age
8 +
Number of elements
150 pcs
Number of whimsies
30 pcs
Assembled size
H: 7,16"(18,2cm)
W: 10" (25,4 cm)
Packaging size
H: 5,98" (15,2 cm)
W: 4,92" (12,5 cm)
D: 4,92" (12,5 cm)
Packaging weight
0,66 lb (0,3 kg)
Puzzle thickness
0.12″ (0,3 cm)
Assembly time
3h
Artist
Wooden.city
Type of Cut
Animal
Back side
In conclusion, the Elephant Dreams 150 provides more than a pastime; it's an experience, an art piece, and a memory-maker. Dive into this world, piece by piece, and relish the tranquility it offers.