Immerse in Nature's Bloom with this Wooden Puzzle
Our Wooden Puzzle unveils the serenity of a home nestled among nature's most magnificent creations. As the pieces come together, you'll discover a cottage set against a backdrop of a flourishing tree bursting with vibrant spring blooms. Close by, a faithful dog stands guard. The cottage surroundings feature a quaint bridge leading to a pier, where two young girls sit. Their joyous laughter fills the air as they play with a cat and try their hand at fishing. Further enhancing the pastoral imagery are serene cows grazing and graceful deer roaming freely.
Evoking Nostalgia
Each element of the product, from the radiant flowers to the playful children, is meticulously detailed, invoking a sense of nostalgia and a yearning for simpler times.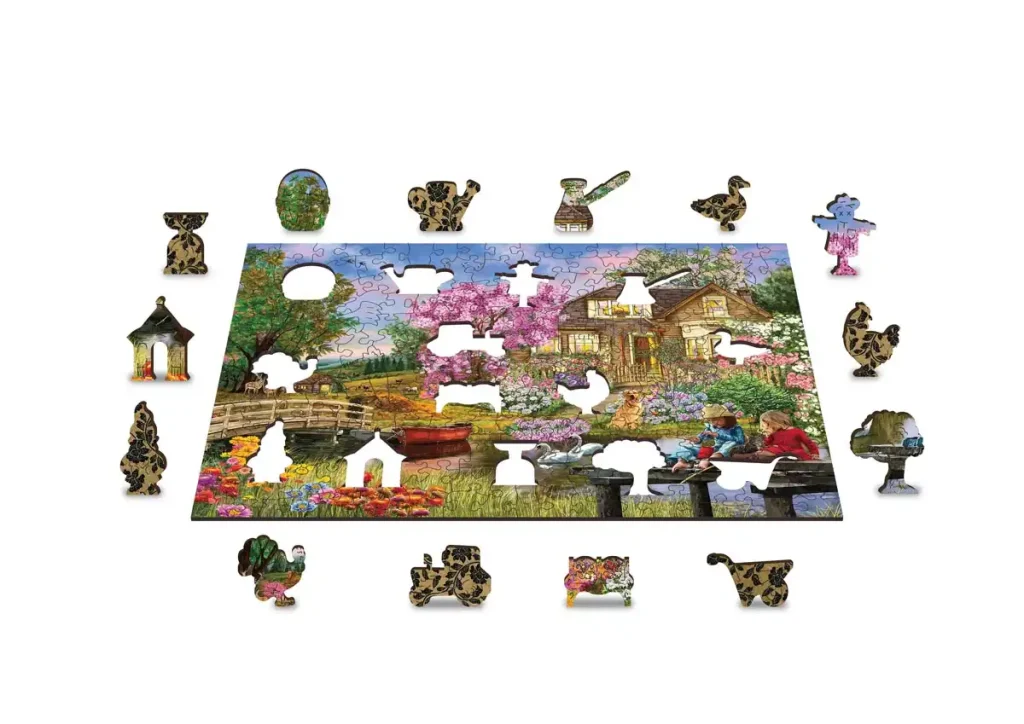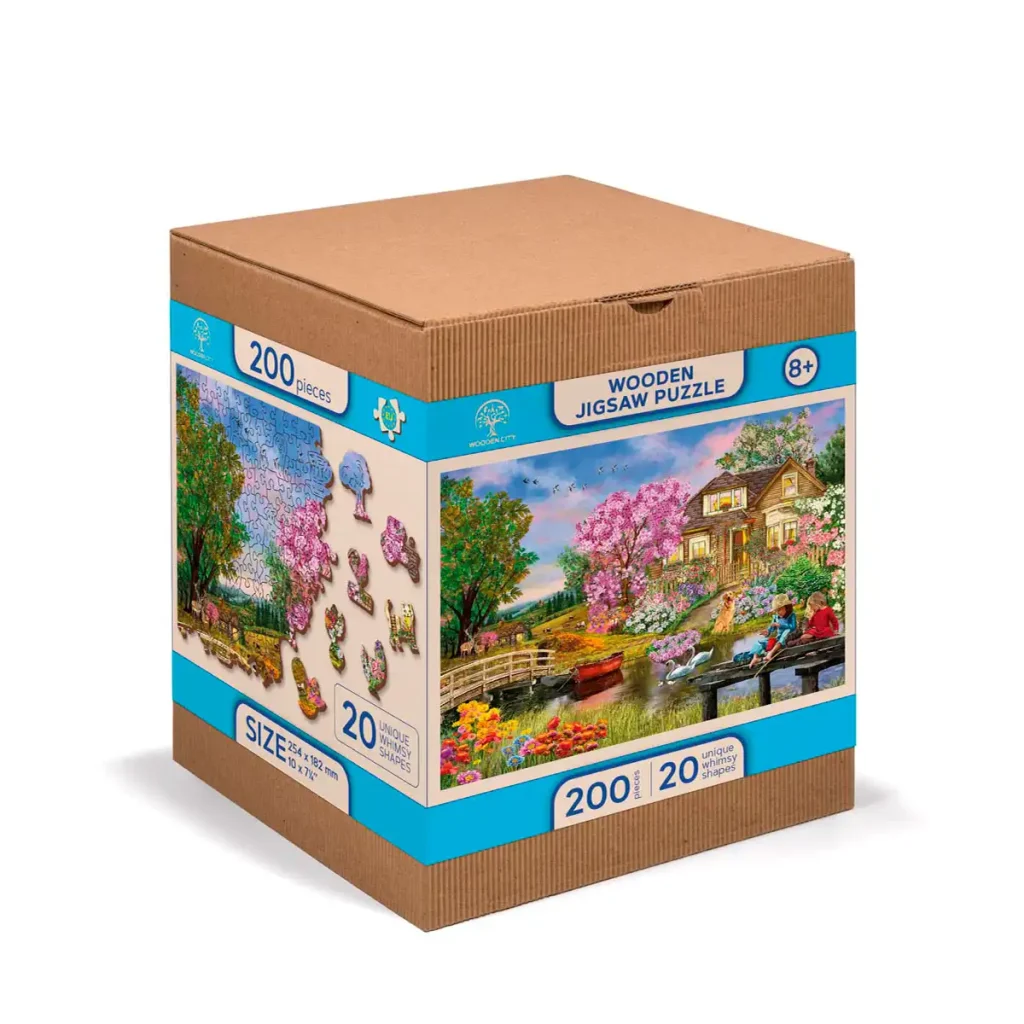 The Perfect Gift
Searching for an enchanting gift? This jigsaw, rich in detail and character, is an excellent choice for individuals who appreciate nature, history, or simply love to indulge in an immersive puzzling experience.
Transformative Decor
Beyond being a recreational item, once completed, it acts as a decorative piece that transports viewers to a peaceful countryside setting, making any room feel warm and inviting.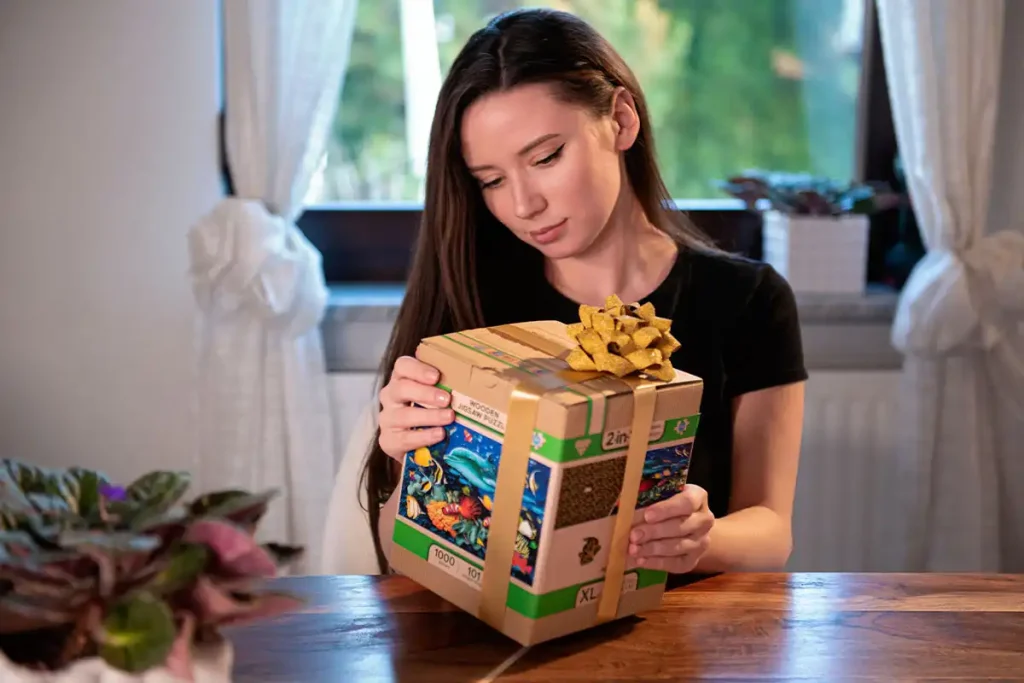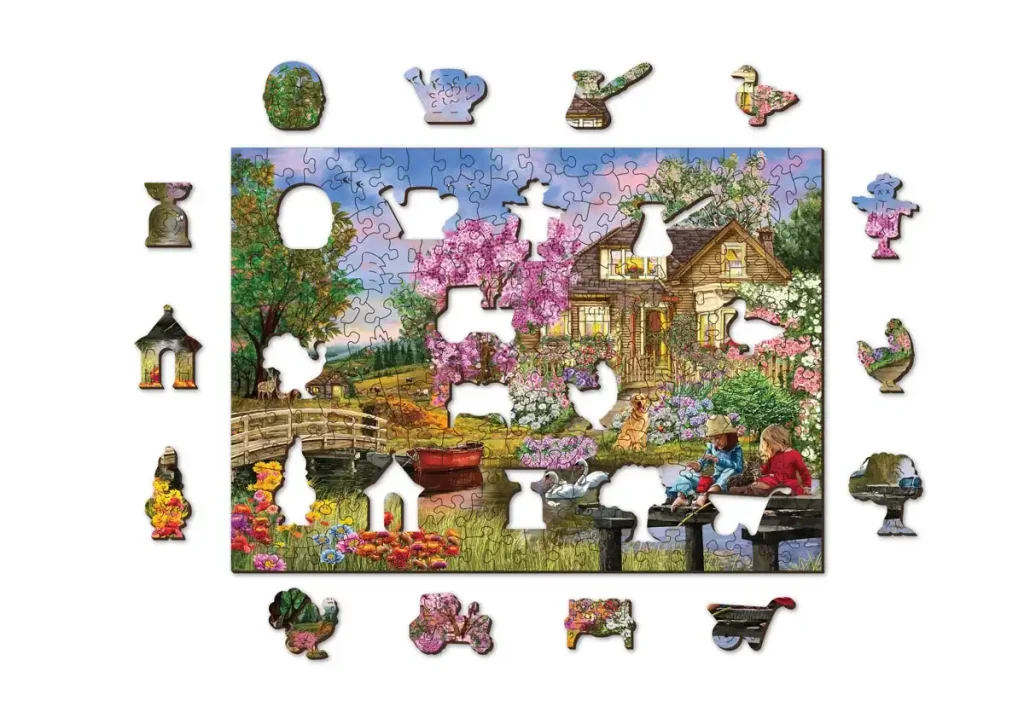 A Journey for the Whole Family
Embarking on this adventure is a splendid way for families to bond, fostering conversations about nature, history, and the simple joys of life.
Unique in Every Aspect
Each piece boasts a unique shape, ensuring an engaging assembly experience. Depending on the theme, it might contain distinct elements, like animals or landmarks, adding an extra layer of excitement to the jigsaw-building journey.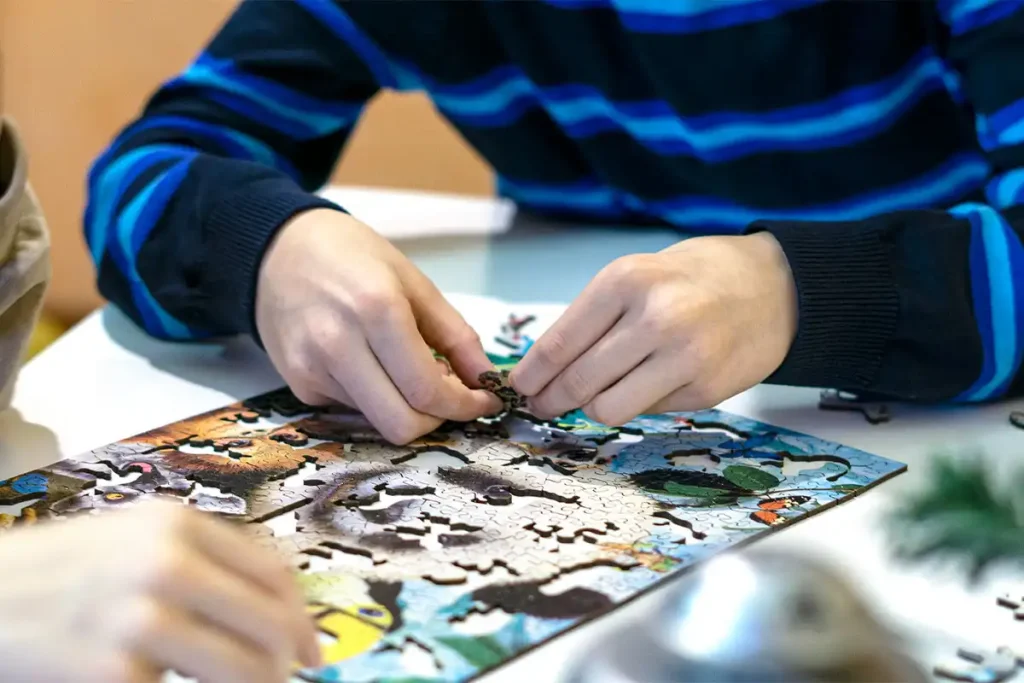 Characteristics
Series/Article
CS W 0053-M
Age
10 +
Number of elements
200 pcs
Number of whimsies
20 pcs
Assembled size
H: 7,16"(18,2cm)
W: 10" (25,4 cm)
Packaging size
H: 5,98" (15,2 cm)
W: 4,92" (12,5 cm)
D: 4,92" (12,5 cm)
Packaging weight
0,66 lb (0,3 kg)
Puzzle thickness
0.12″ (0,3 cm)
Assembly time
3h
Artist
Franco Zappa
Type of Cut
Countryside
Back side
A Double-Sided Affair
These products come with a twist! On the reverse side of each piece is a pattern that can aid assembly, adding another level to the puzzling experience.
In conclusion, the "Spring Cottage 200" is more than just a jigsaw. It's an invitation to step back in time, to relish the simple pleasures of nature and life, and to create memories that will be cherished for years to come.