Capturing Venice in a Wooden Puzzle
This Wooden Puzzle is not just a set of interlocking pieces, but an odyssey that takes you to the heart of Venice's magical nights.
The Beauty of Details
Each piece, shaped with meticulous precision, unfolds a segment of Venice's charm. The vibrant colors and uniquely formed pieces, some reflecting animals or landmarks based on the product's theme, promise to make the assembly journey as fascinating as the destination.
An Exquisite Gift
Perfect for individuals aged 14 and up, this treasure serves as a splendid gift. Whether it's a birthday, anniversary, or just an ordinary day, this product is sure to bring joy.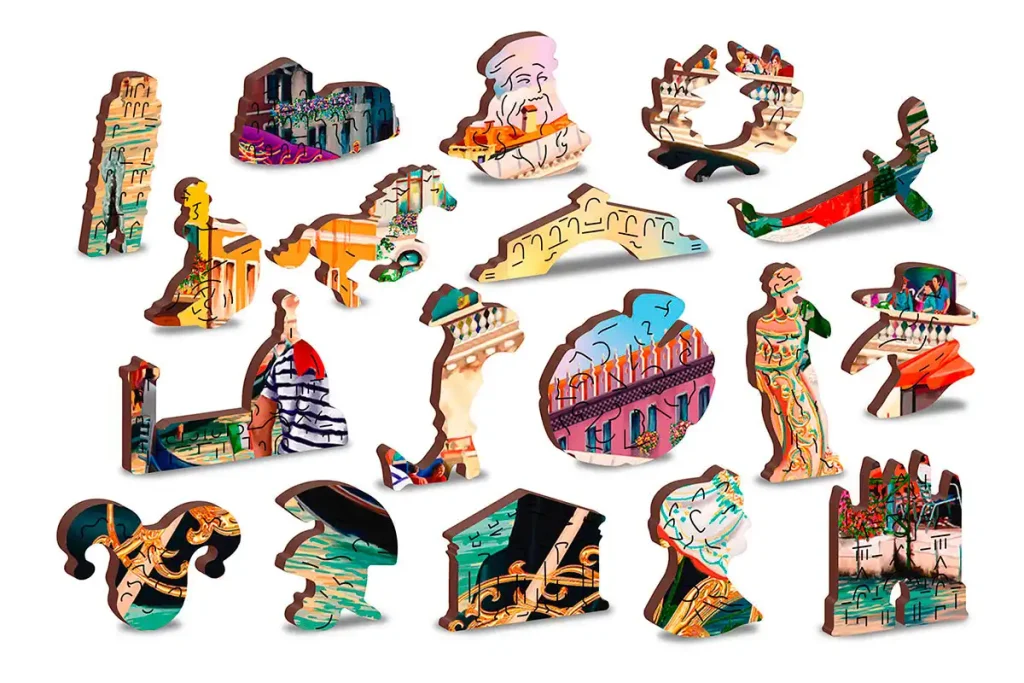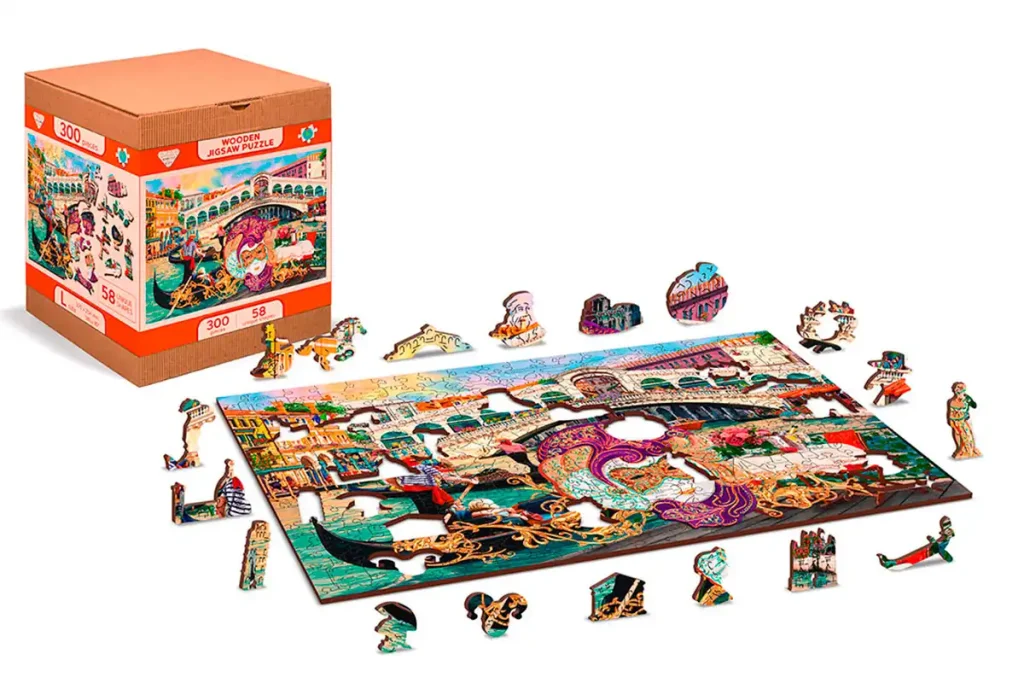 A Touch of Elegance
When assembled, this depiction of Venice with its iconic carnival mask not only stands as a symbol of accomplishment but also serves as a sophisticated decor piece that could grace any wall.
Unforgettable Family Time
Jigsaws have a way of bringing people together. The process of piecing together Venice's beauty offers a memorable way for families to bond and create lasting memories.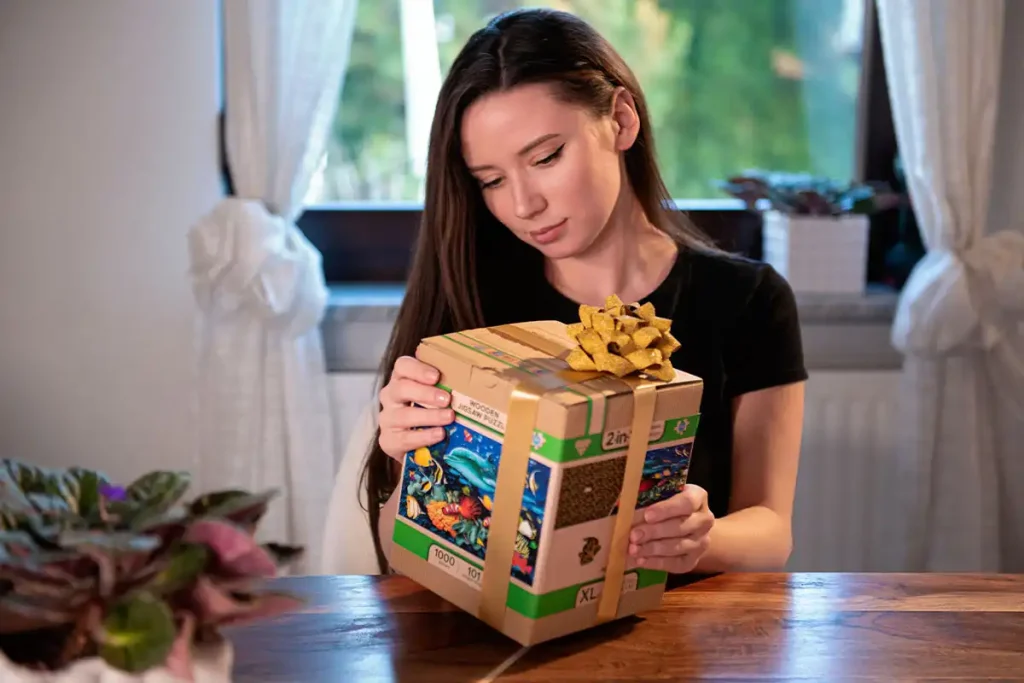 Thematic Brilliance
Our products pride themselves on their thematic cuts. A wildlife-themed product might surprise you with animal-shaped pieces, while a travel-themed one will entice with landmarks from various corners of the globe.
Guided Assembly
While the front mesmerizes with Venice, the back of each piece offers a pattern, serving as a gentle guide for those who seek it, making the assembly process even more engaging.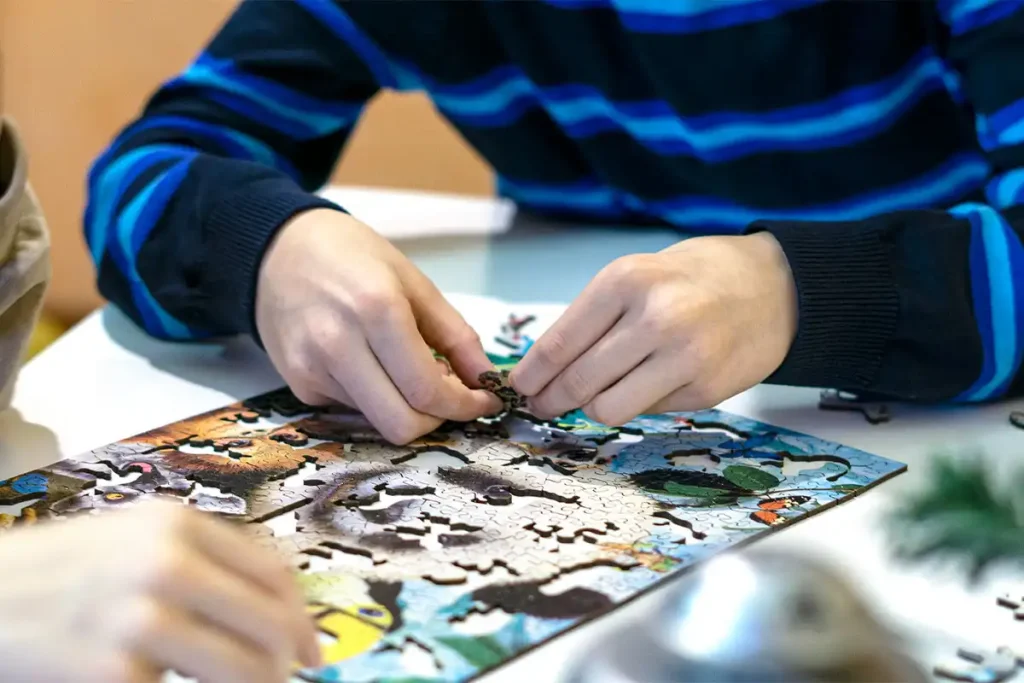 Characteristics
Series/Article
IT 0029-L 
Age
10 +
Number of elements
300 pcs
Number of whimsies
60 pcs
Assembled size
H: 14,76"(37,5 cm)
W: 10" (25,4 cm)
Packaging size
H: 5,98" (15,2 cm)
W: 4,92" (12,5 cm)
D: 4,92" (12,5 cm)
Packaging weight
0,66 lb (0,3 kg)
Puzzle thickness
0.12″ (0,3 cm)
Assembly time
4h
Artist
Franco Zappa
Type of Cut
Travel
Back side
In wrapping up, the "Venice Carnaval 300" is more than a mere plaything. It's a journey, a work of art, and an experience that transcends the boundaries of ordinary jigsaws. Dive into this Venetian escapade and let its charm sweep you off your feet.