Embrace the Wooden Puzzle Adventure
The Wooden Puzzle journey beckons, offering a mesmerizing experience where art and amusement meld seamlessly. Cats and Venice, two symbols of grace and beauty, come together in an endearing dance of colors and shapes.
For Enthusiasts Aged 10 and Above
Perfect for both adults and children over the age of 10, this piece ensures hours of fun and mental stimulation. Challenge, engage, and entertain – it's more than just a pastime; it's an adventure waiting to unfold.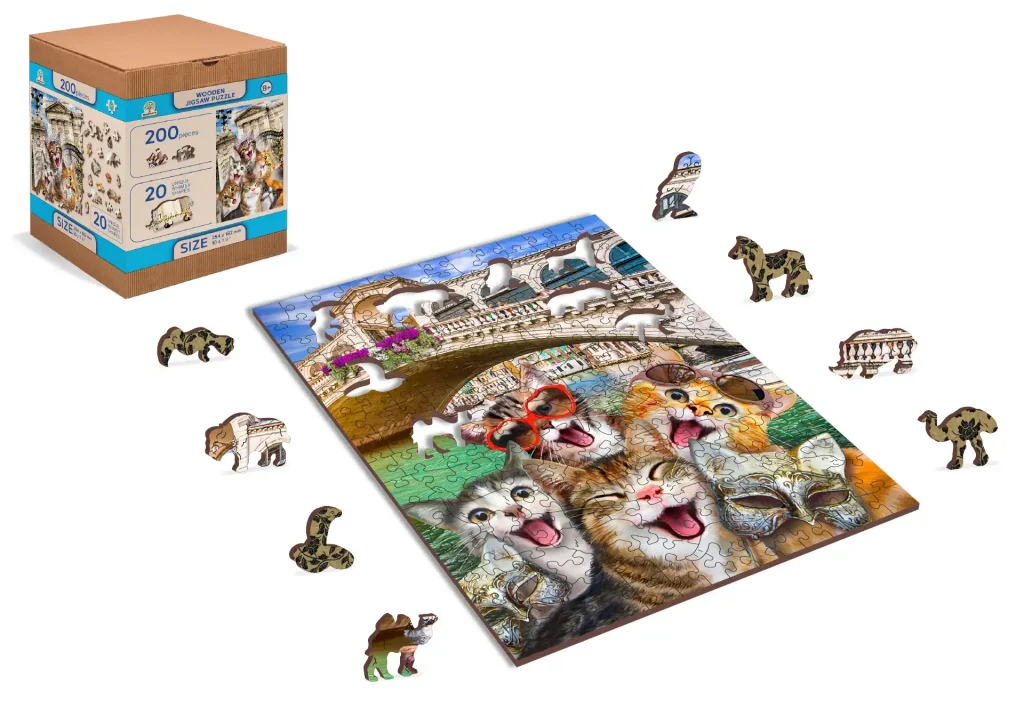 Distinct and Unique Pieces
Every segment boasts its own identity, enhancing the challenge and thrill of assembly. Depending on the theme, you'll find large, thematic segments – animals in fauna-themed sets, and landmarks in travel-inspired ones, adding an extra layer of fascination.
A Journey of Vibrant Colors
Feast your eyes on the rich hues, capturing the essence of playful kittens amidst the romantic aura of Venice. The colors not only enhance the image but also elevate the entire assembly experience.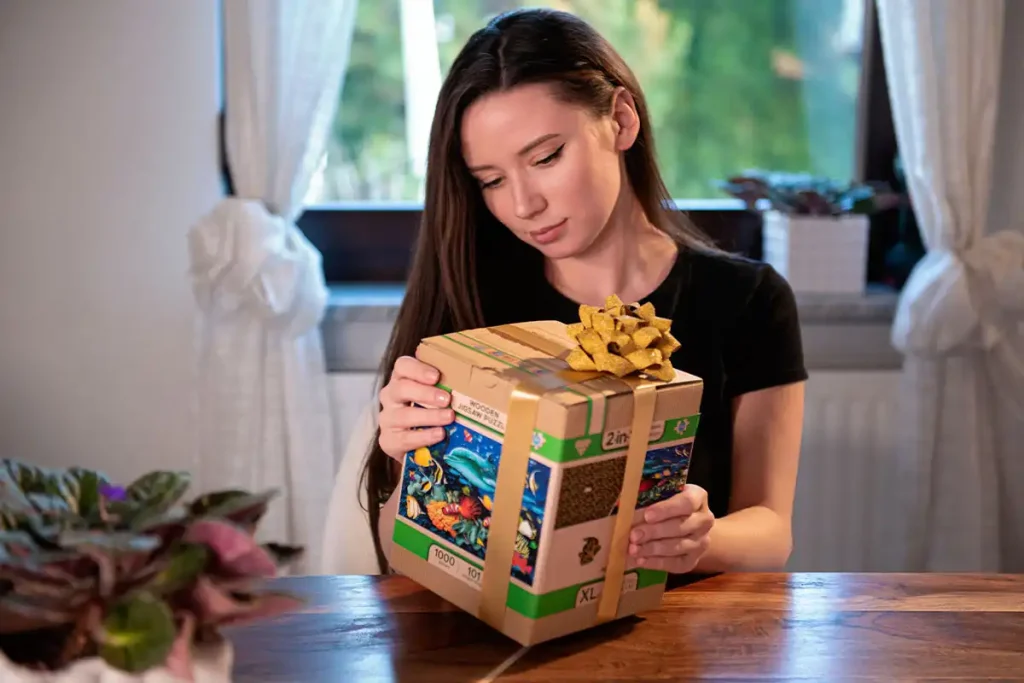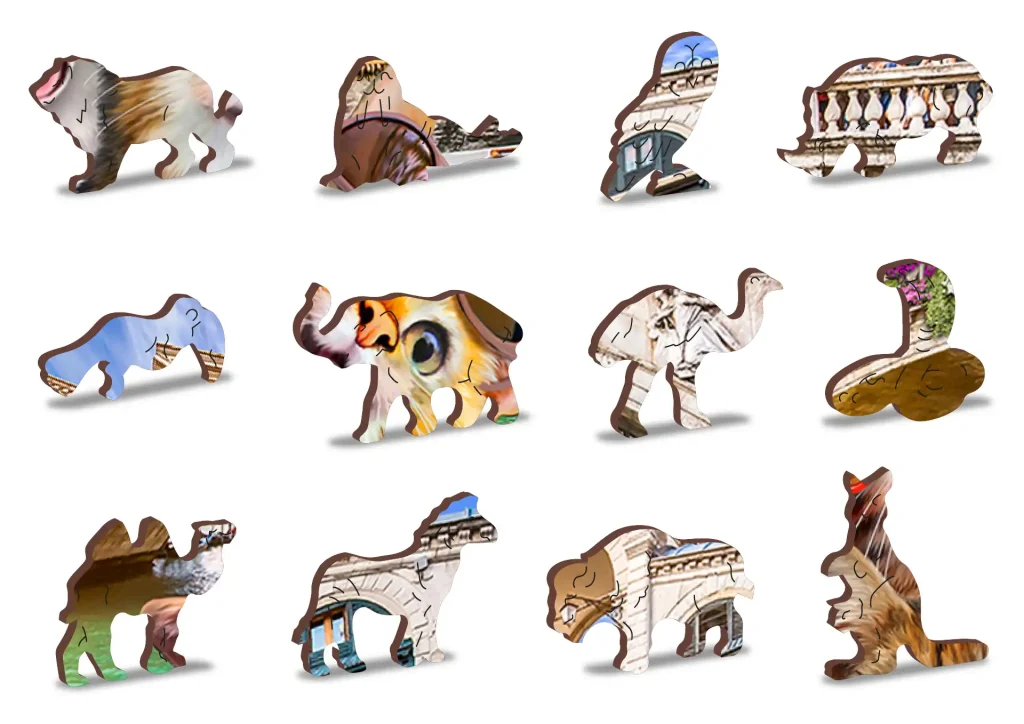 An Ideal Gift Choice
Seeking a meaningful present? This captivating depiction of kittens in Venice is a perfect selection. It's not just a gift; it's an experience, promising hours of bonding and memory-making.
Discover the Two-sided Wonder
Each segment is double-faced. On the flip side, you'll find intricate patterns, assisting and adding intrigue to the assembly process.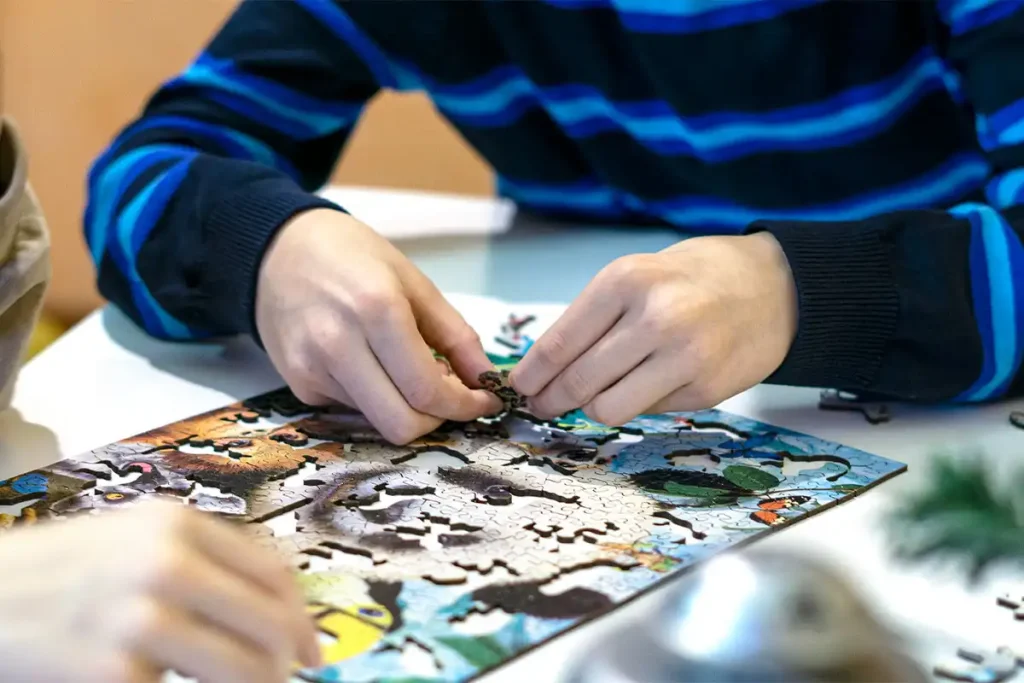 Transformative Wall Decor
Once assembled, its allure goes beyond its primary purpose. It can be showcased on your wall, standing as a testament to your dedication and the beauty of Venice.
Characteristics
Series/Article
AN 200-0024-M
Age
10+
Number of elements.
200pcs
Number of whimsies
20pcs
Assembled size
H: 7,16"(18,2cm)
W: 10" (25,4 cm)
Packaging size
H: 5,98" (15,2 cm)
W: 4,92" (12,5 cm)
D: 4,92" (12,5 cm)
Packaging weight
0,66 lb (0,3 kg)
Puzzle thickness:
0,12" (3 mm)
Assembly time
3h
Artist
Howard Robinson
Type of Cut
Animal
Back side
In conclusion, crafted meticulously in Poland, this product offers a unique blend of challenge and aesthetics. It's not just about piecing together an image; it's about creating memories, cherishing moments with loved ones, and celebrating the beauty of art. A perfect way to spend quality time with family, ensuring an engaging and rewarding experience.