Experience the Magic of Wooden Puzzle Adventure
The allure of this adventure is undeniable, capturing the playful essence of smiling cats against the backdrop of Hollywood. Imagine cat celebrities taking selfies with bright smiles and tongues sticking out. Zest? Royal kitten in a crown. This scene is further embellished with beautiful flowers and a fluttering butterfly, making every piece an enchanting discovery.
Celebrity Kittens
Originating from the heart of Europe in Poland, this meticulously designed masterpiece is a blend of art and entertainment. The vivid colors promise to delight both your visual senses and your passion for assembly.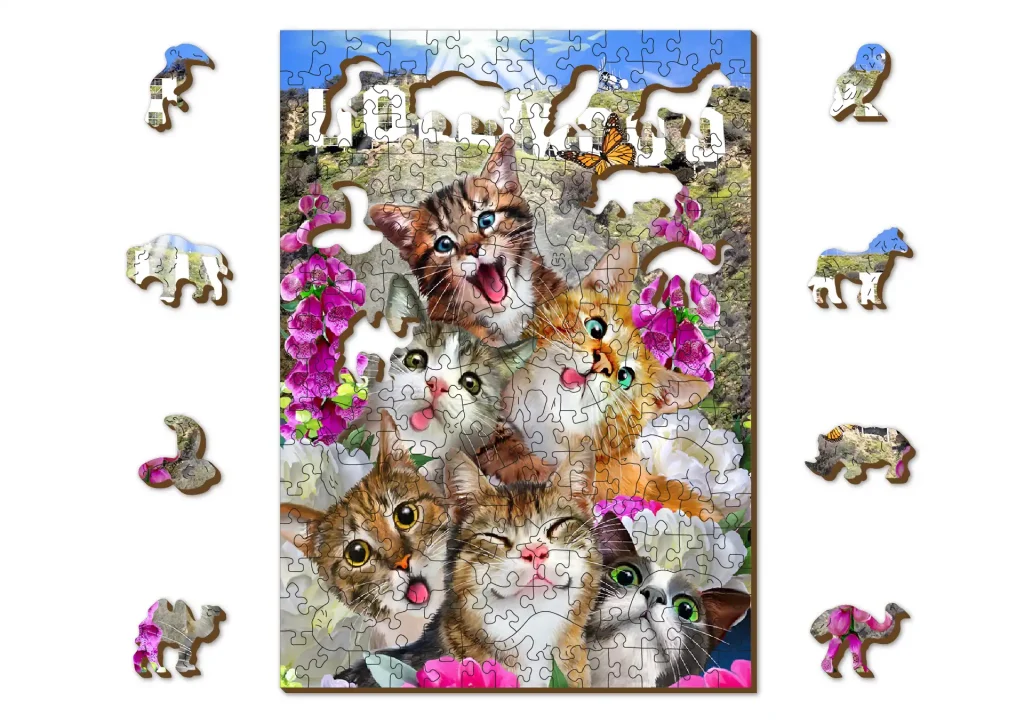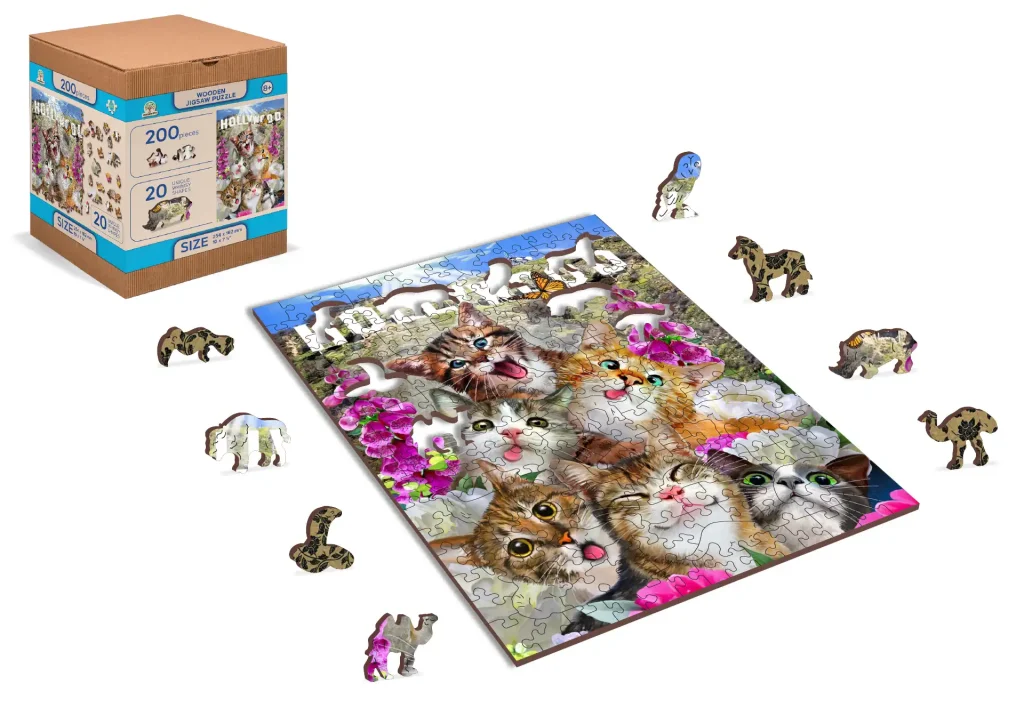 Uniqueness in Every Piece
Beyond just a picture, each component boasts a unique shape, ensuring an engaging assembly experience. Depending on the theme, you may come across larger, thematic elements. In this feline-dominated landscape, expect special components related to cats. Meanwhile, travel-themed sets might surprise you with landmarks from different countries.
Two Sides to Every Story
But that's not all; the fun is two-fold. Each piece is double-sided. On the reverse, you'll find a pattern that could aid in your assembly journey, giving an extra layer of challenge and delight.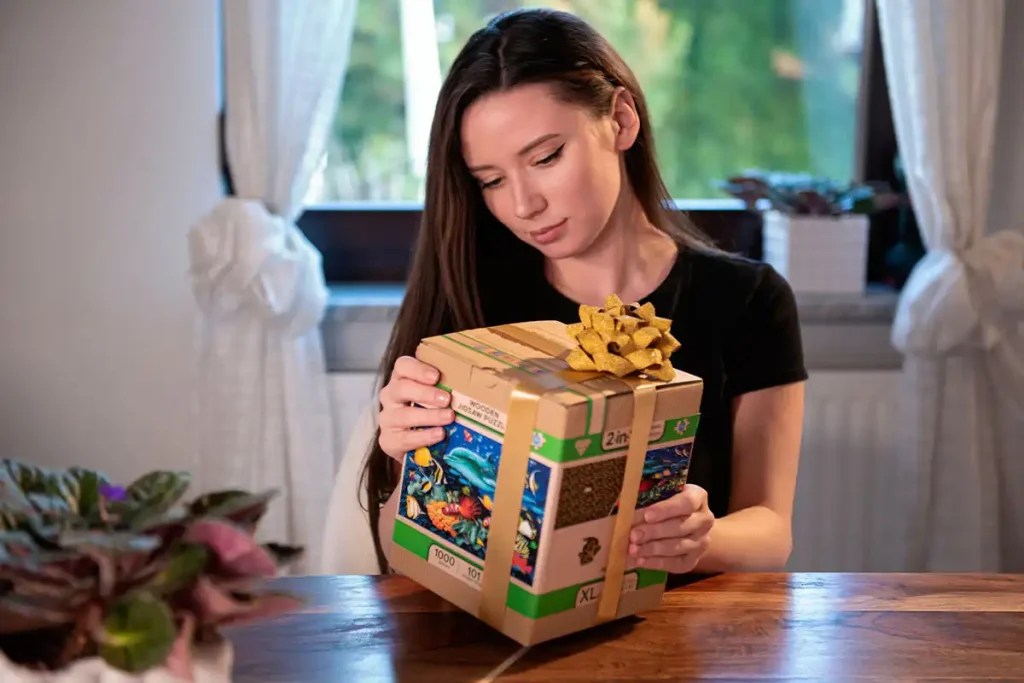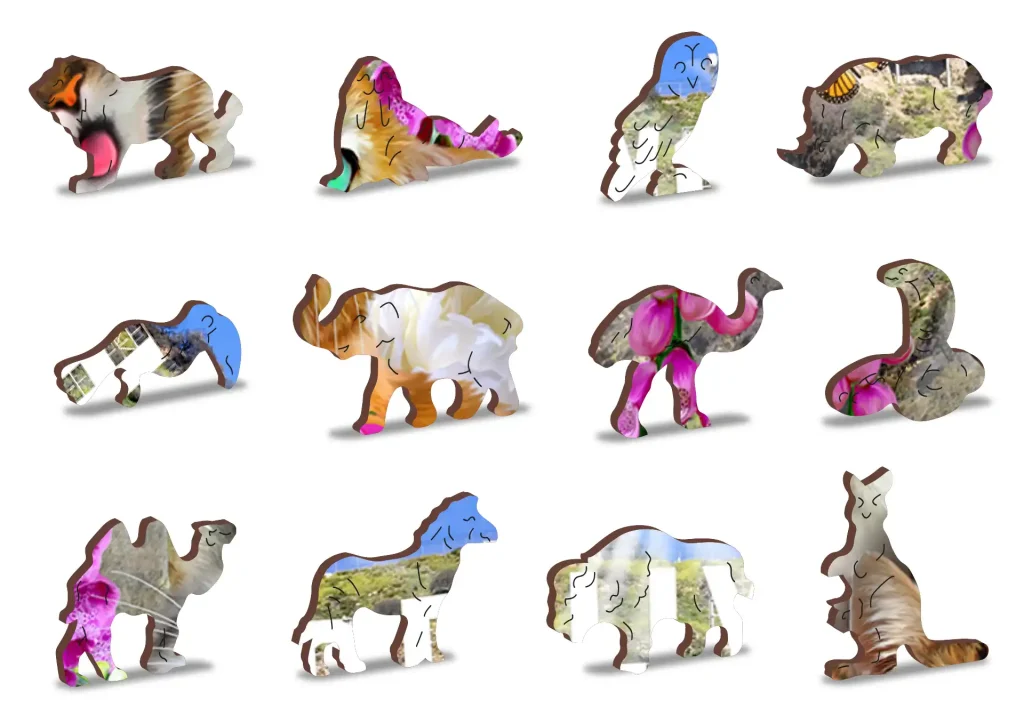 A Gift of Joy
Whether it's for birthdays, anniversaries, or just because, this captivating set is a perfect gift. Not only does it offer hours of enjoyment, but it also promises shared moments of joy, making it an ideal present for both children and adults alike.
Art for Your Home
Once you've connected the final piece, don't just keep it boxed. This vibrant portrayal of kittens in Hollywood serves as an excellent decorative item. Let the smiling kittens, adorned with a crown and surrounded by nature, become a conversation starter when you proudly display it on your wall.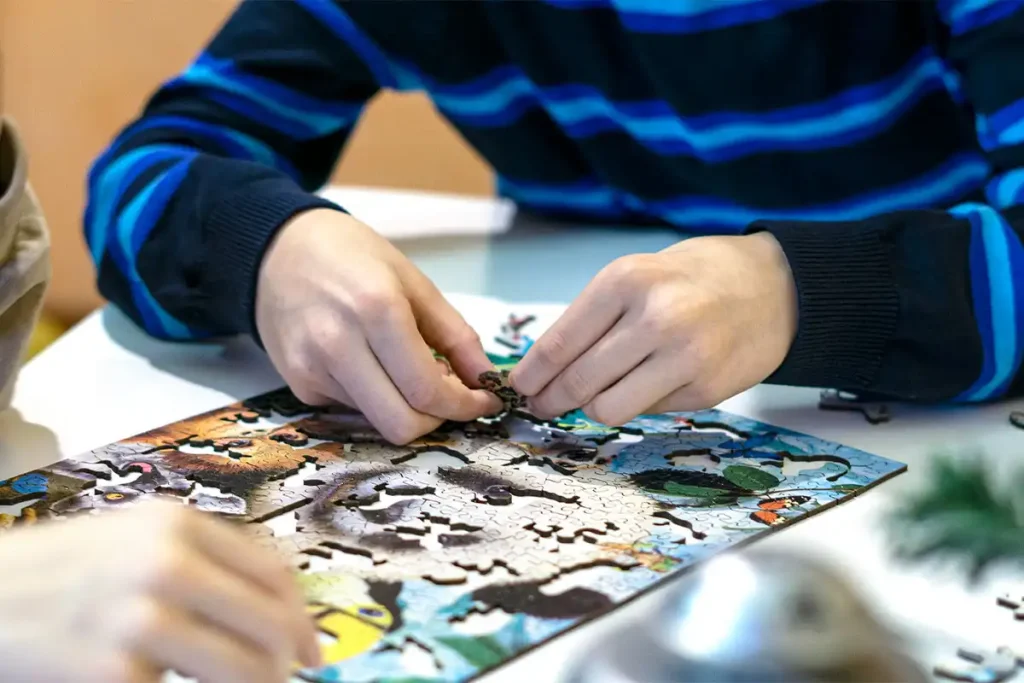 Family Time Redefined
Assembling this set is more than just a pastime. It's an invitation to quality moments with loved ones. Sharing laughs over misplaced components or celebrating tiny victories when fitting them right, this activity becomes a tapestry of memories.
Characteristics
Series/Article
AN 200-0022-M
Age
10+
Number of elements.
200pcs
Number of whimsies
20pcs
Assembled size
H: 7,16"(18,2cm)
W: 10" (25,4 cm)
Packaging size
H: 5,98" (15,2 cm)
W: 4,92" (12,5 cm)
D: 4,92" (12,5 cm)
Packaging weight
0,66 lb (0,3 kg)
Puzzle thickness:
0,12" (3 mm)
Assembly time
3h
Artist
Howard Robinson
Type of Cut
Animal
Back side
In conclusion, Kittens in Hollywood 200 is not just an ordinary activity. It is an experience, a story, and a piece of art, waiting to find a special place in your heart and home.