The Unique Wooden Puzzle Journey
Crafted meticulously in the heart of Europe, Poland, this Wooden Puzzle invites enthusiasts into an enchanting world. Featuring 200 distinct pieces, it paints a scene of playful cats capturing a selfie moment. These felines, grinning and cheekily sticking out their tongues, come alive against the grandeur of Buckingham Palace. The crowning glory is one particular kitten, royally adorned!
Recreating a Memorable Scene
Piece by piece, experience the vibrant blend of London's charm and the mischievous nature of our feline friends. Tailored for both adults and children over 10, the vivid colors promise a joy-filled assembly journey.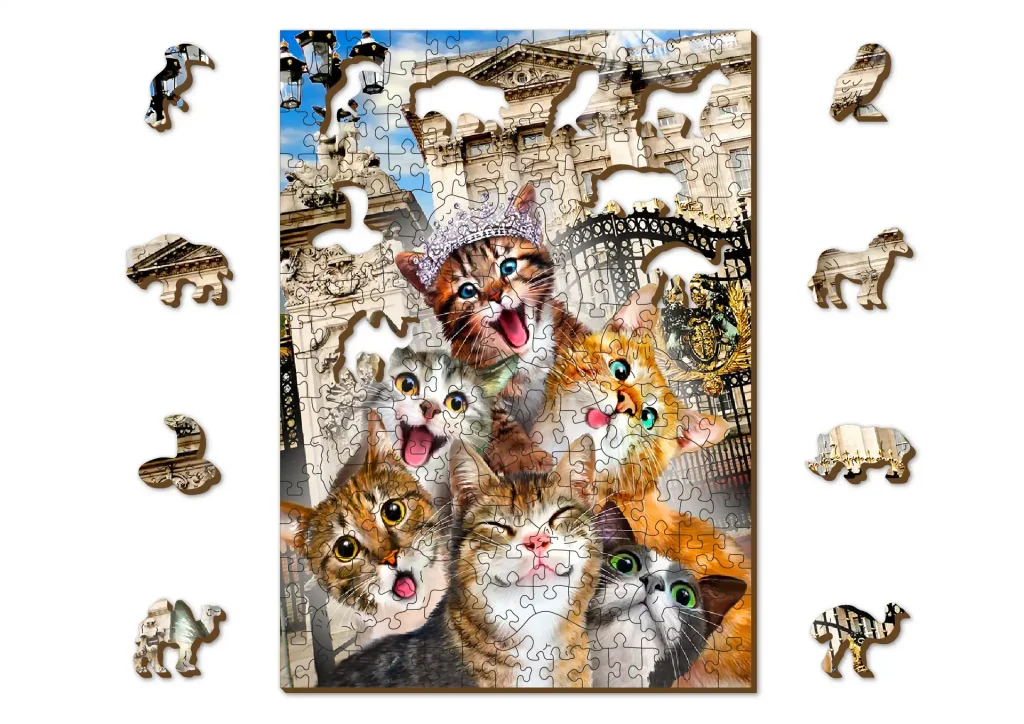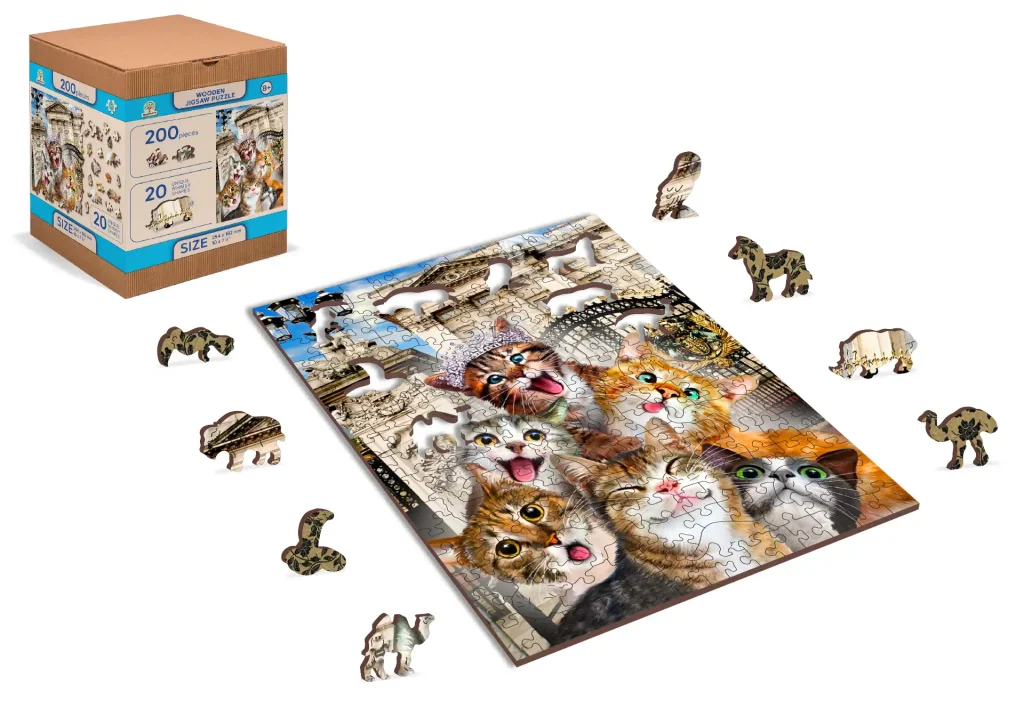 Distinct Elements of Delight
Setting it apart, each piece is unique, boasting its individual character. Witness special, larger pieces depicting animals or landmarks, resonating with the theme. Such elements inject a sense of wonder, making the assembly process a captivating tale in itself.
Gift of Timeless Memories
Be it birthdays, holidays, or moments of appreciation, this art piece stands out as a perfect gift. It's not merely an activity but a canvas of memories waiting to be painted.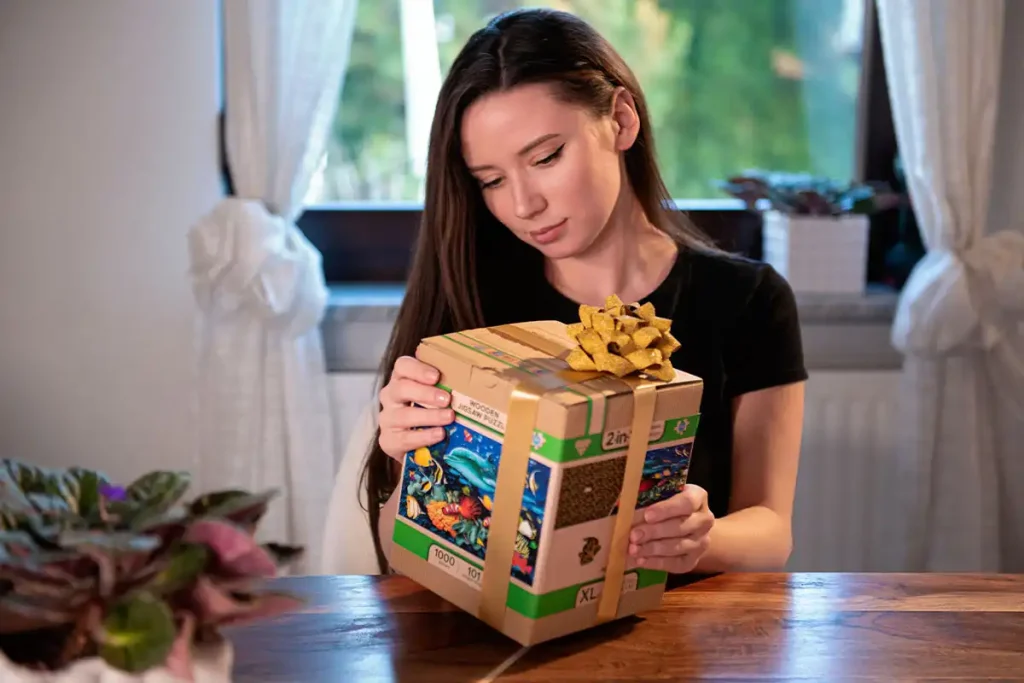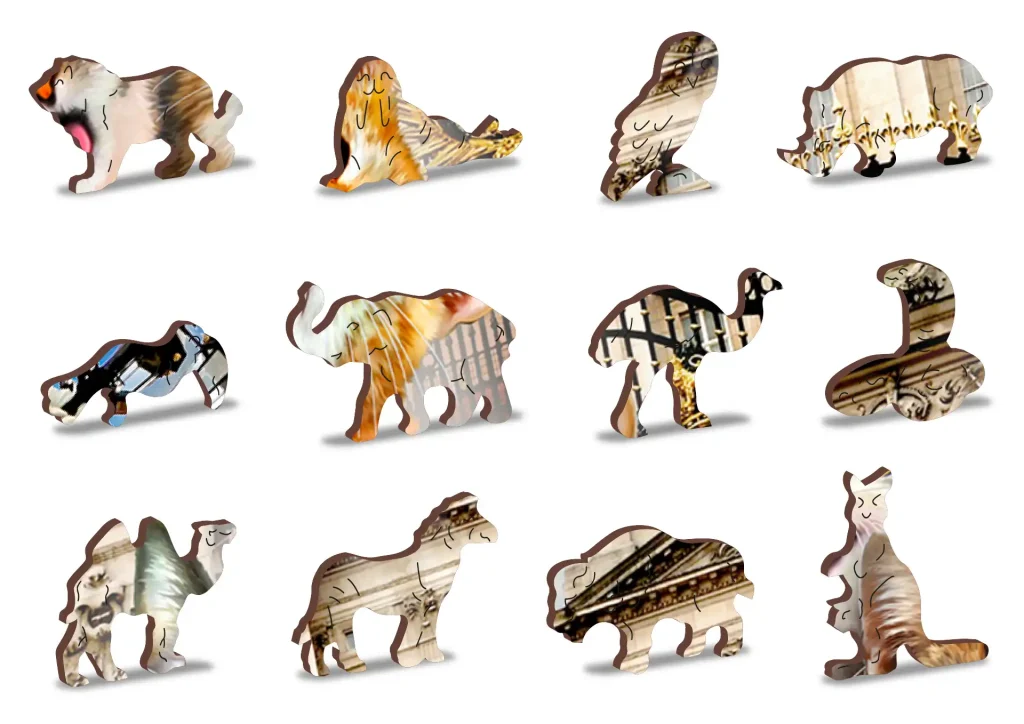 Two-Faced Elegance
Enhancing its charm, each piece is double-sided. On the reverse, a design awaits, lending a helpful hand during the assembly.
A Decorative Masterpiece
Once completed, it transforms into a striking decor element. Picture the playful kittens set against London's iconic landmark, gracing a wall in your living space, adding a touch of whimsy.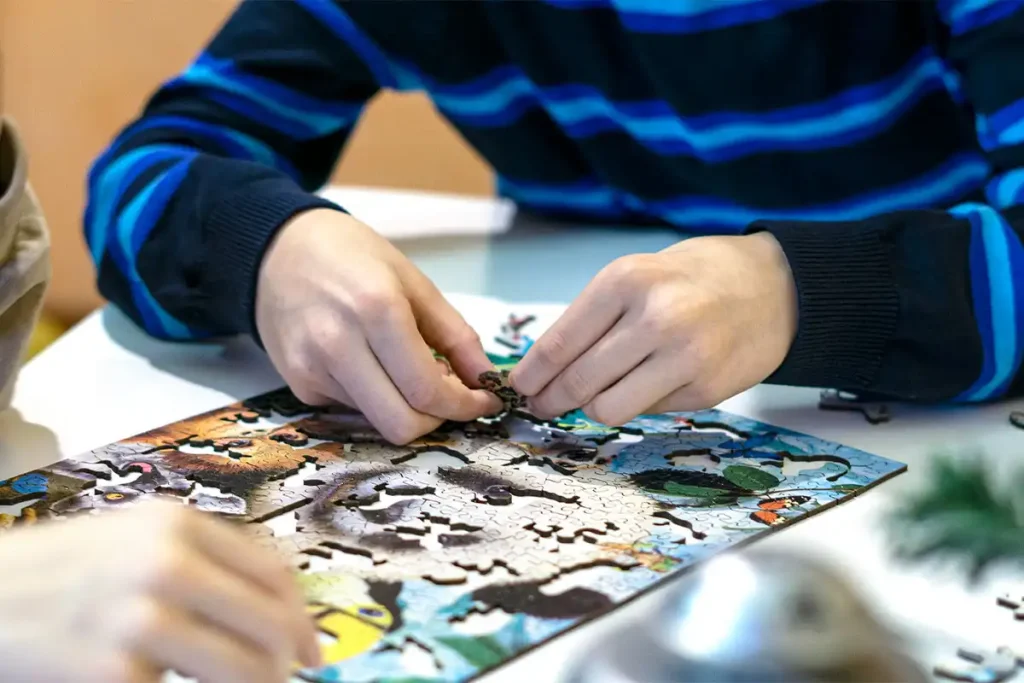 Cherished Family Moments
Beyond its visual splendor, assembling this masterpiece is a golden ticket to quality family time. It's an activity, a tale, and a shared memory.
Characteristics
Series/Article
AN 200-0021-M
Age
10+
Number of elements.
200pcs
Number of whimsies
20pcs
Assembled size
H: 7,16"(18,2cm)
W: 10" (25,4 cm)
Packaging size
H: 5,98" (15,2 cm)
W: 4,92" (12,5 cm)
D: 4,92" (12,5 cm)
Packaging weight
0,66 lb (0,3 kg)
Puzzle thickness:
0,12" (3 mm)
Assembly time
3h
Artist
Howard Robinson
Type of Cut
Animal
Back side
In wrapping up, Kittens in London 200 offers not just a challenge but a narrative waiting to be discovered. Delve into this vivid world and let each piece weave the story.