The Quintessential London Sights Wooden Puzzle Experience
Embarking on this Wooden Puzzle journey will instantly transport you to the vibrant streets of London. Be prepared to marvel at the intricate details capturing the essence of landmarks such as the Big Ben, the signature red buses, and so much more.
Exquisite Craftsmanship in Every Piece
Each component in this set has been tailored to perfection, ensuring a distinctive shape for every piece. The uniqueness not only offers an enticing challenge but also guarantees a snug fit for a smooth final appearance.
Theme-Centric Unique Designs
As you delve deeper into the theme, every piece you handle resonates with the story it tells. Animal-themed sets come alive with elements resembling various creatures. Meanwhile, travel-themed collections bring out exclusive segments shaped like iconic landmarks from different countries.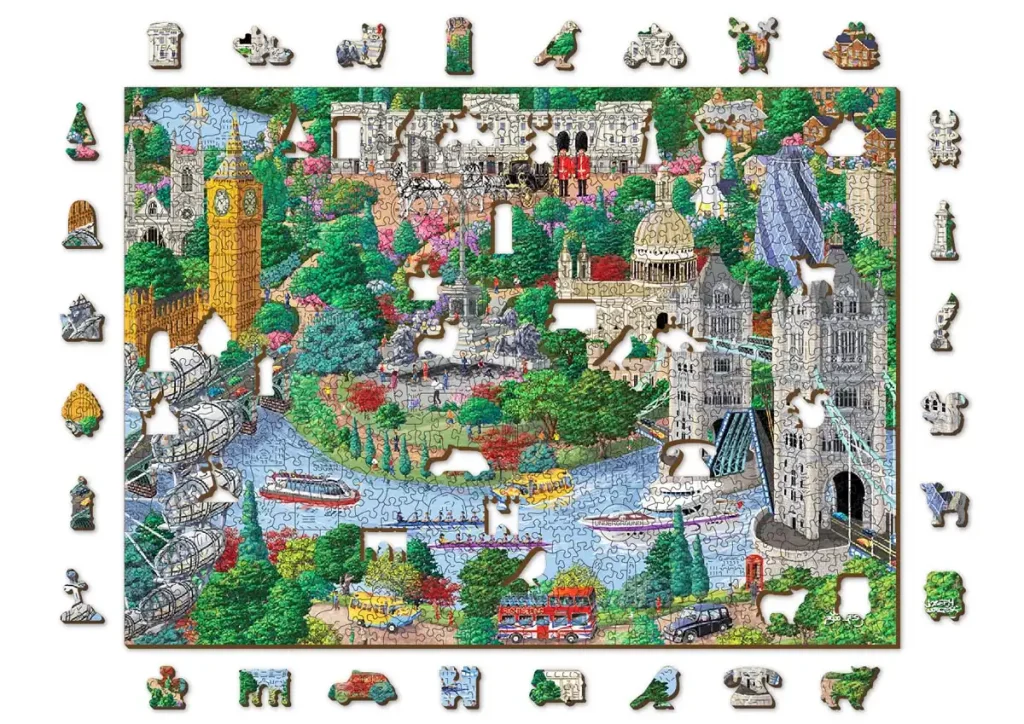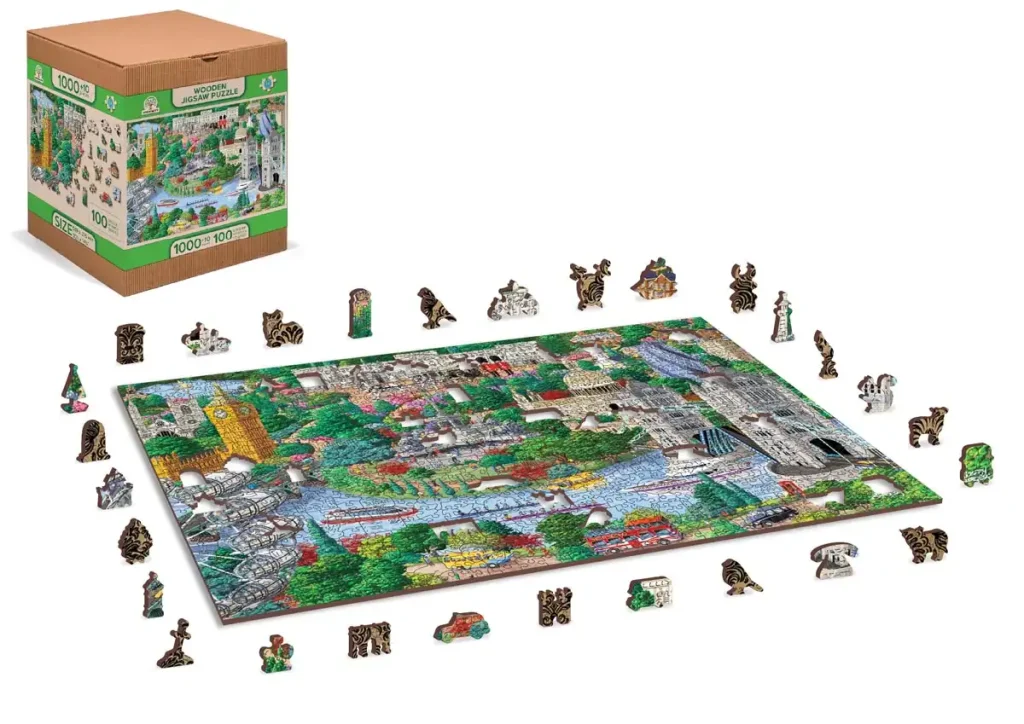 Colorful and Vibrant
Bask in the brilliance of the colors that mirror the dynamism of London. The hues have been selected meticulously to provide both an aesthetic appeal and an intuitive guide during your assembly.
An Ideal Gift Choice
Seeking a standout gift? This portrayal of London's iconic sights is not just a memorable activity but also a keepsake to treasure. Suitable for both adults and enthusiasts aged 14 and above, it promises hours of entertainment and memories to cherish.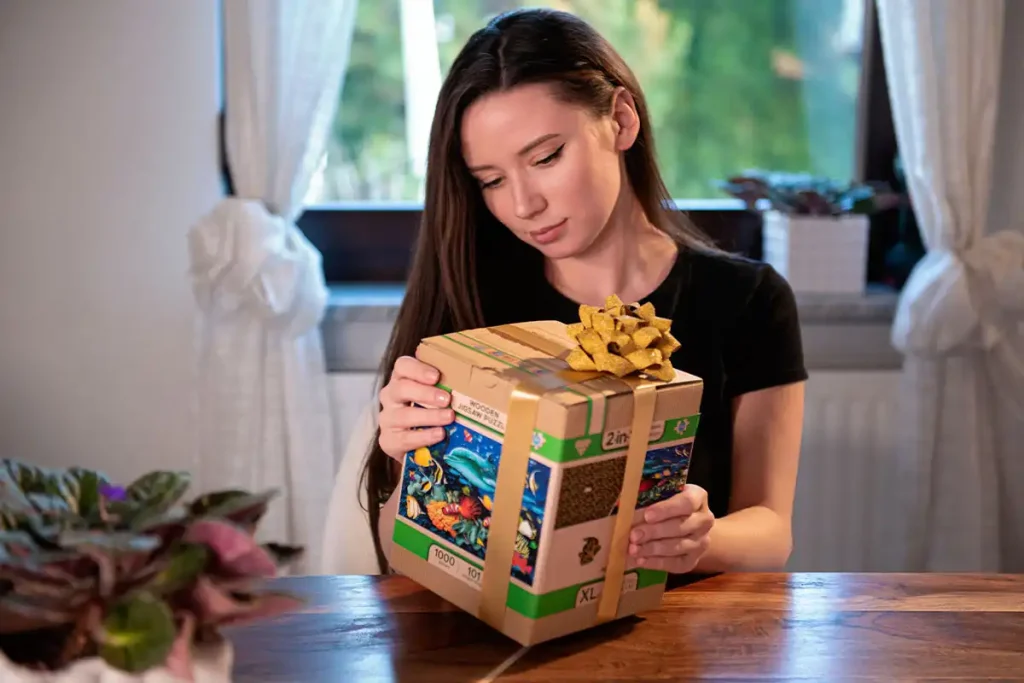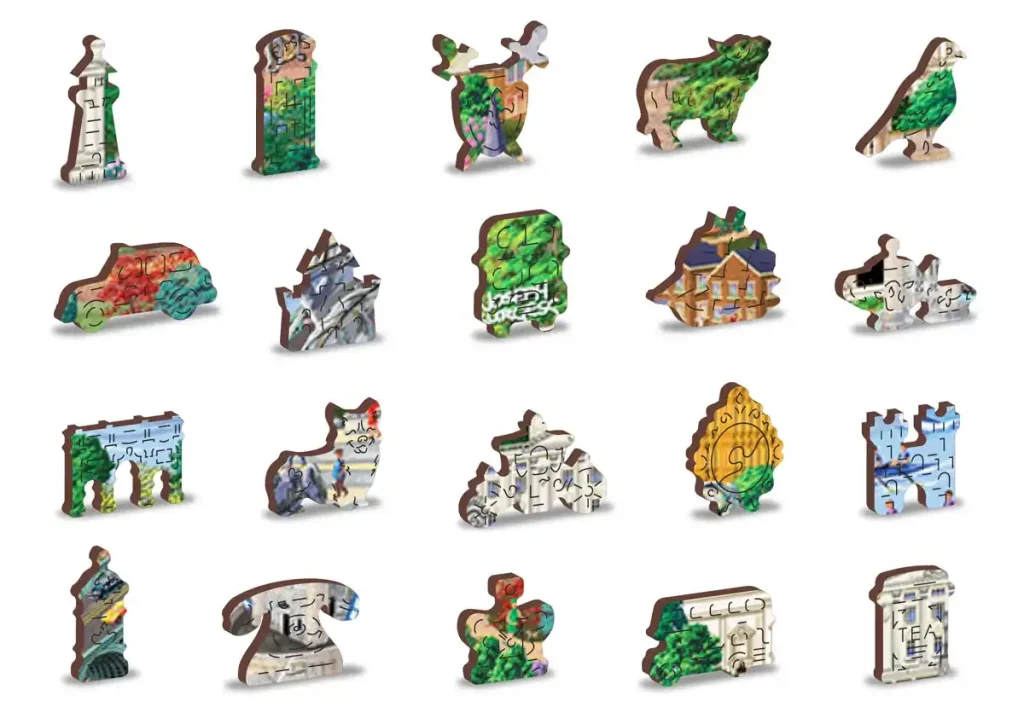 Amplified Family Bonding Time
Assembling this masterpiece serves as an opportunity to strengthen family ties. It's a fantastic activity for family gatherings, fostering teamwork, collaboration, and creating memories that last a lifetime.
Dual-Sided Designs for a Refined Experience
Each segment boasts a two-sided design. The reverse of every piece carries a distinct pattern, offering both a helpful clue and an added layer of challenge.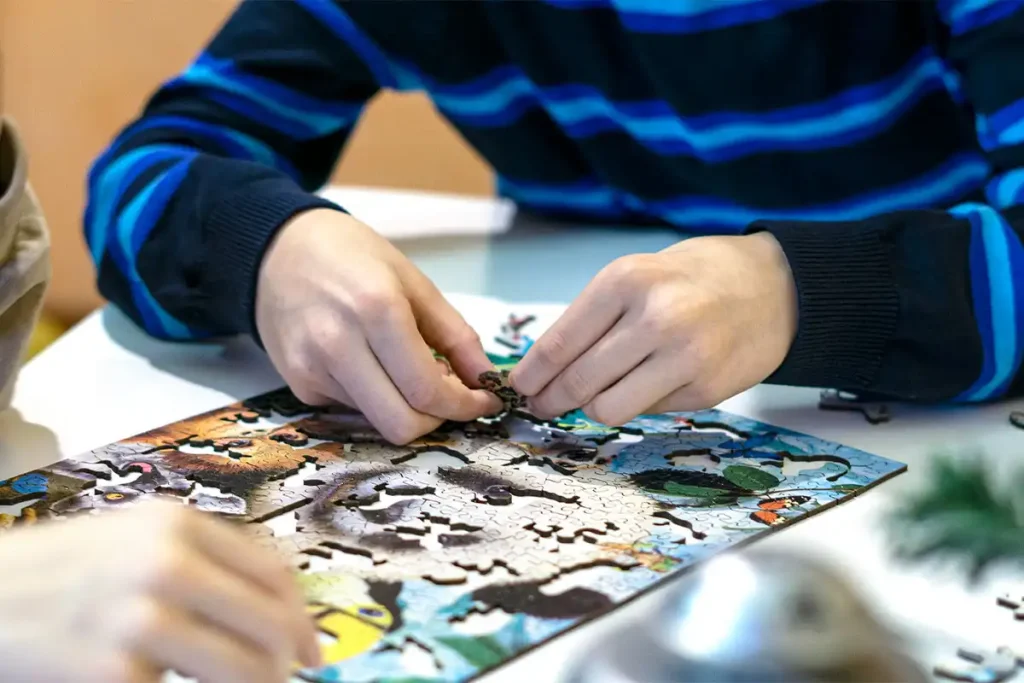 A Stunning Addition to Your Décor
Once completed, this piece doesn't need to stay in its box. It transforms into a breathtaking wall decoration, blending art and memories, and standing as a constant reminder of London's allure.
Characteristics
Series/Article
BR W 1010-0057-XL
Age
14 +
Number of elements
1000 pcs
Number of whimsies
100 pcs
Assembled size
H: 20.43" (51,9 cm)
W: 14.76" (37,5 cm)
Packaging size
H: 7.87" (20 cm)
W: 6.57" (16,7 cm)
D: 6.57" (16,7 cm)
Packaging weight
1,34 lb (0,61 kg)
Puzzle thickness
0.12″ (0,3 cm)
Assembly time
13h
Artist
Joseph Burgess
Type of Cut
Travel
Back side
Conclusion
Embarking on this journey offers more than just an activity; it's a trip through London's heritage, a testament to artisanal craftsmanship from Poland's heart, and an opportunity to create lasting memories. The vivid imagery, the unique components, and London's very essence make it a collector's delight.