Experience the Intricacy of Santa's Workshop Wooden Puzzle
Embrace the challenge and beauty of the Santa's Workshop 1000. The vibrant colors enrich the enchanting depiction of Santa's abode, promising both visual delight and intricate assembling pleasure.
Perfect for Various Age Groups
Ideal for both adults and youngsters aged 14 and above, this product ensures hours of engaging fun, regardless of one's experience.
Each Piece Tells a Story
Every piece carries its distinct shape, breaking away from conventional designs. Themed sets, like this one, offer exclusive pieces – be it whimsical animals or global landmarks, amplifying the joy of the assembling process.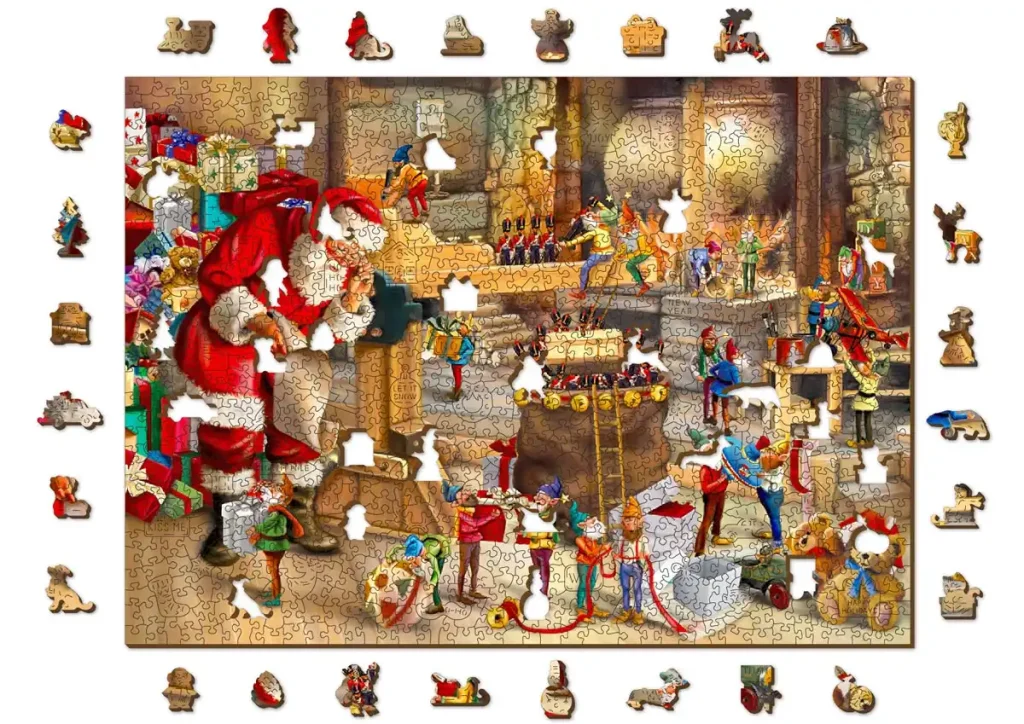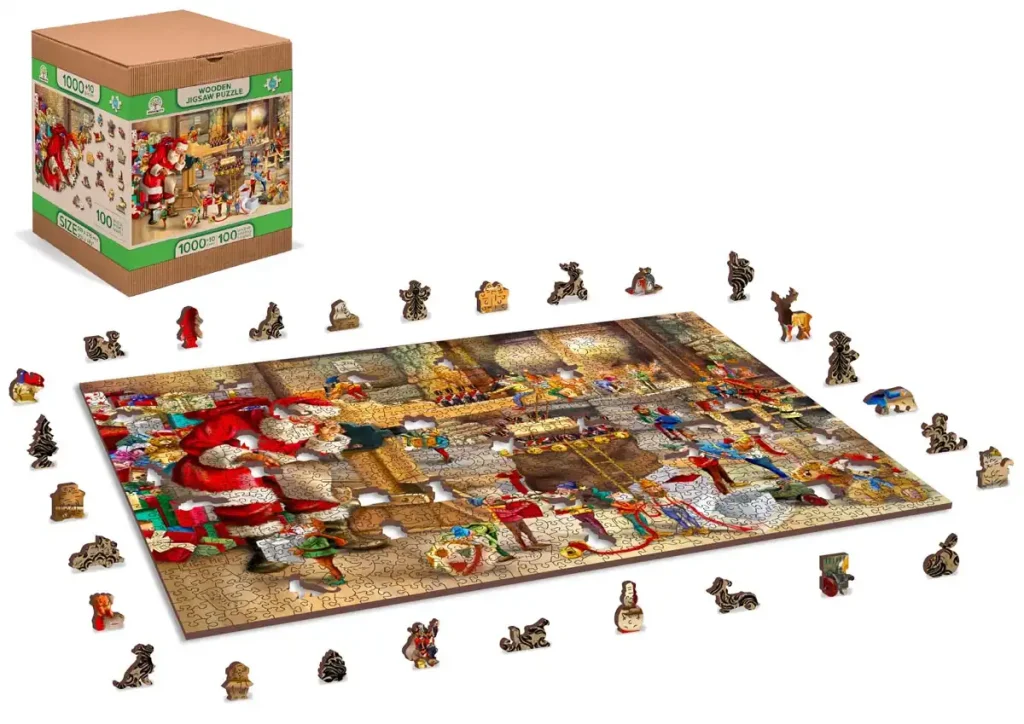 Gift It and Watch Their Eyes Light Up
If you're on the hunt for the perfect present, your search ends here. This captivating work of art makes for a cherished gift for birthdays, holidays, or simply to bring a smile to a loved one's face.
Double the Fun with Dual Sides
But that's not all! Each piece is dual-sided, with a unique pattern on the flip side, presenting an added dimension to the challenge.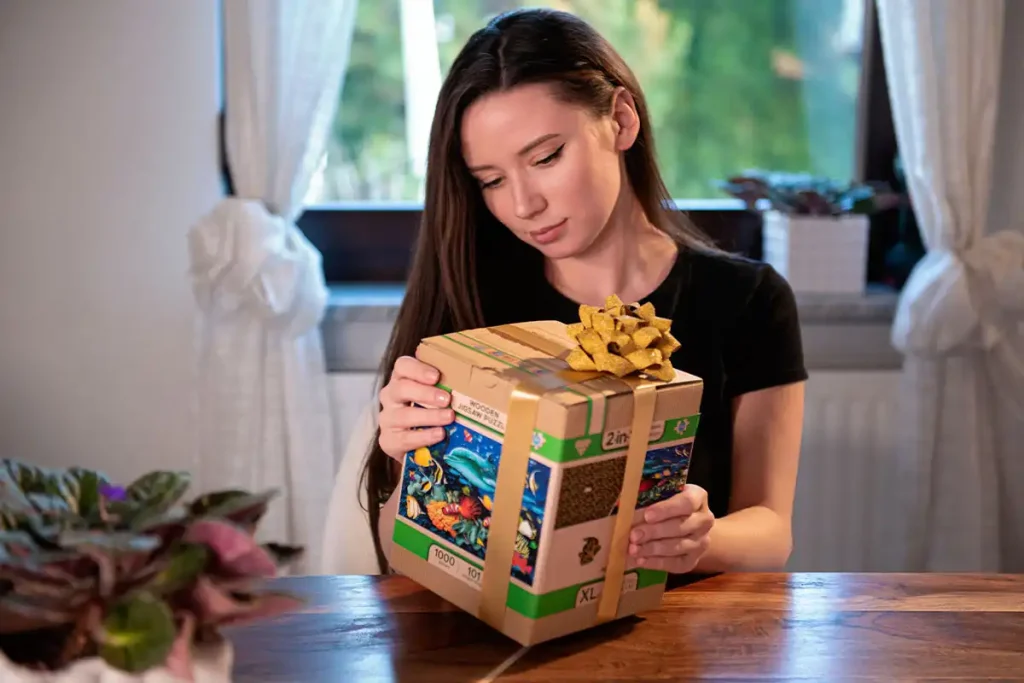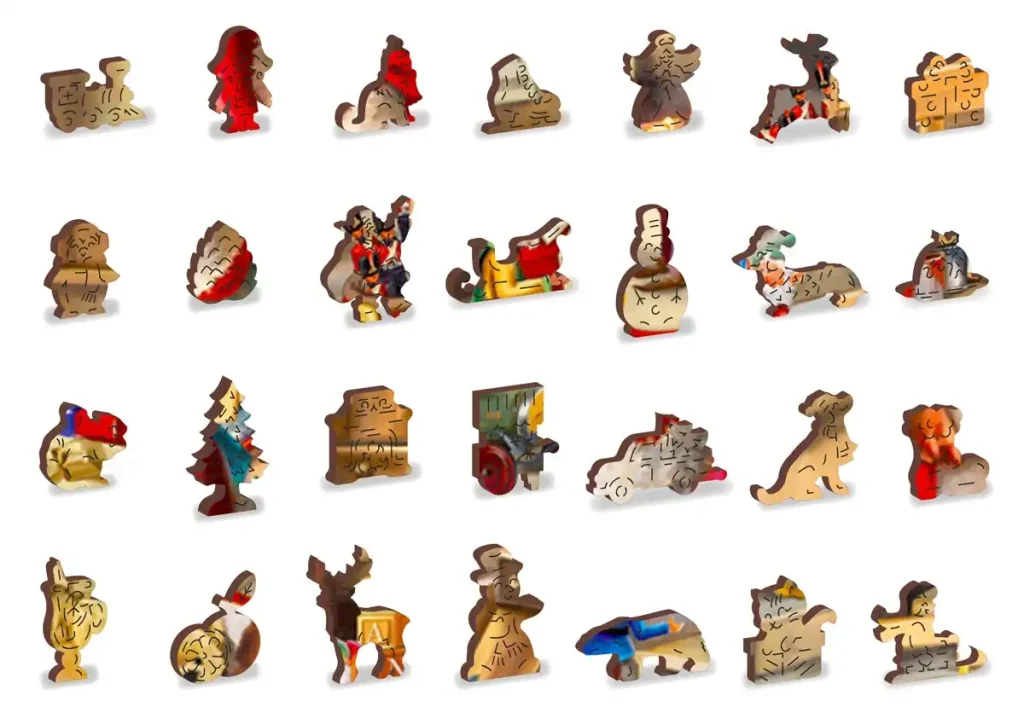 Memorable Moments with Family
Engaging in the assembly of this artwork is more than just a hobby. It's a wonderful way to bond, share laughter, and create lasting memories with family members.
Adorn Your Walls with Art
Beyond the thrill of piecing it together, once completed, it stands as an exquisite piece of decor. Proudly showcase your accomplishment by framing and hanging it on your wall, adding a touch of magical allure to your space.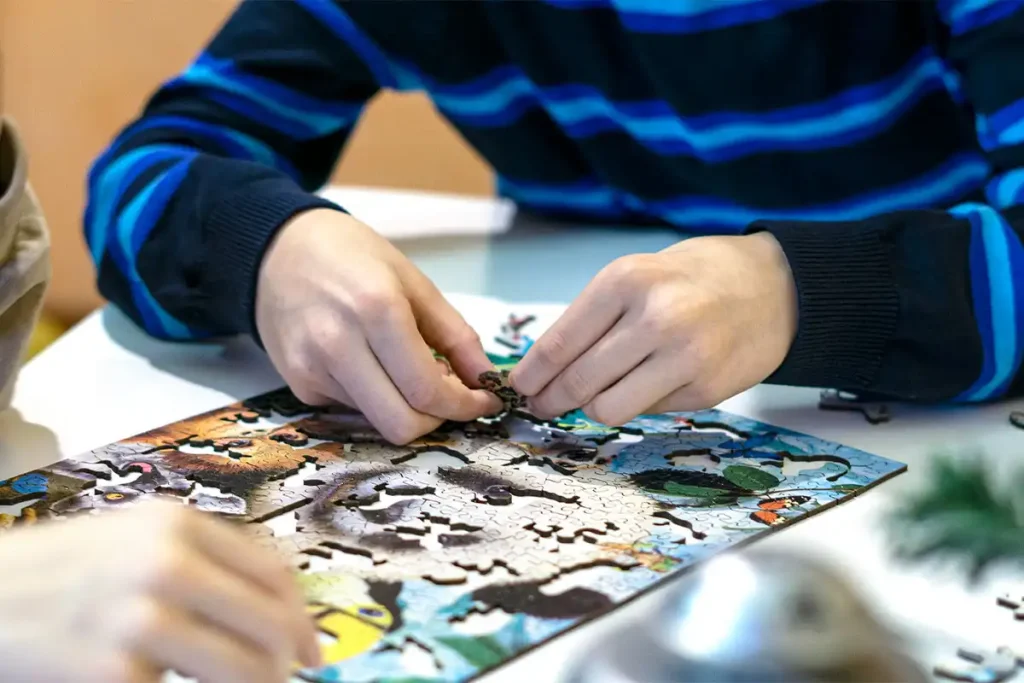 Characteristics
Series/Article
XM 1010-0049-XL
Age
14 +
Number of elements
1000 pcs
Number of whimsies
100 pcs
Assembled size
H: 20.43" (51,9 cm)
W: 14.76" (37,5 cm)
Packaging size
H: 7.87" (20 cm)
W: 6.57" (16,7 cm)
D: 6.57" (16,7 cm)
Packaging weight
1,34 lb (0,61 kg)
Puzzle thickness
0.12″ (0,3 cm)
Assembly time
13h
Artist
Simonetta Pirola
Type of Cut
Christmas
Back side
In conclusion
The Santa's Workshop 1000 not only offers a delightful challenge but also becomes a treasured keepsake. A testimony to shared moments, perseverance, and the joy of accomplishment. Engage, assemble, and adorn!