A Celebration of Christmas Joy
Immerse yourself in the world of Santa Claus, children sledding down snowy hills, charming snowmen, and the beauty of a winter wonderland. This puzzle features an enchanting scene filled with snow globes, Santa Claus reading children's wishes, nutcrackers, kids enjoying sleigh rides, owls, reindeer, bunnies, children ice skating, and a grand Christmas house.
Perfect for All Ages
Our Christmas Snowballs 500 Wooden Puzzle is suitable for both adults and children aged 10 and above. The vibrant colors and intricate details make it an engaging activity for the entire family to enjoy together.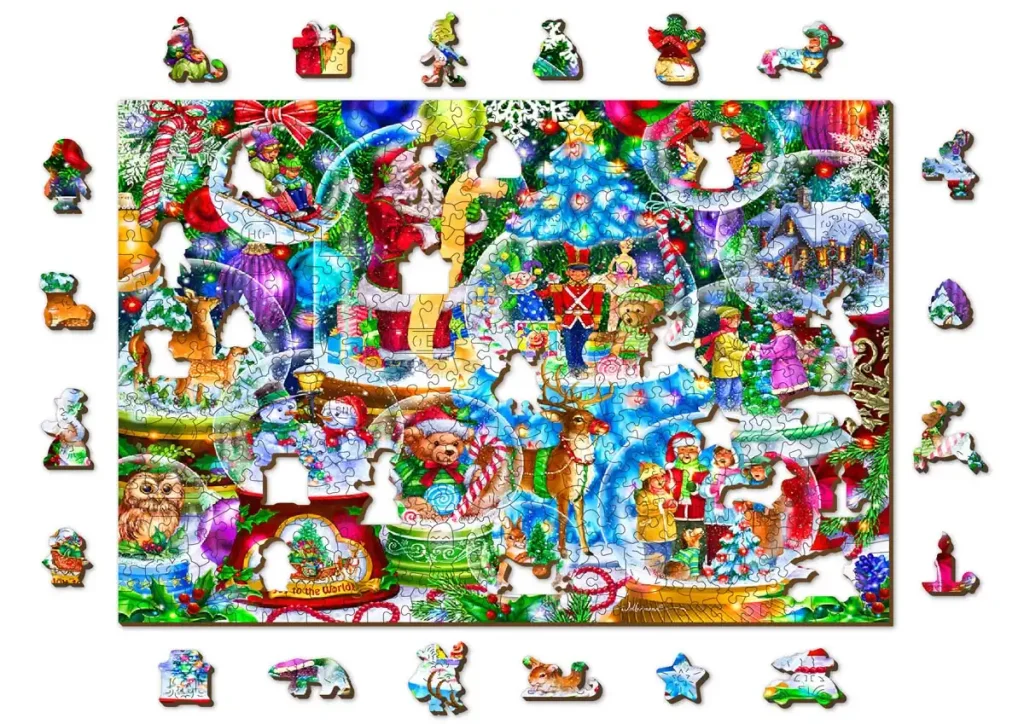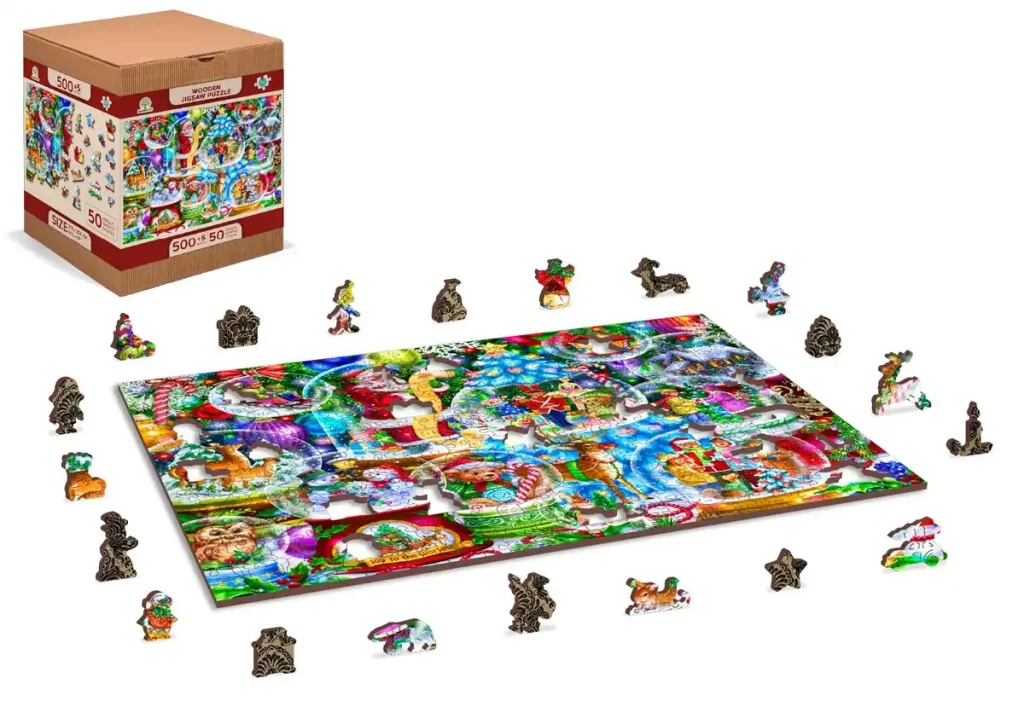 Unique Puzzle Pieces
What sets this puzzle apart is its unique puzzle piece shapes. Each piece is crafted to have its own distinctive shape, adding an extra layer of challenge and enjoyment to the assembly process. You'll find large, themed pieces representing various animals and landmarks that correspond to the puzzle's theme, making it an even more captivating experience.
Double-Sided Fun
Not only is this puzzle a delightful challenge, but it's also double-sided. The reverse side of each puzzle piece features a pattern that can assist you during assembly, adding an extra dimension to the fun.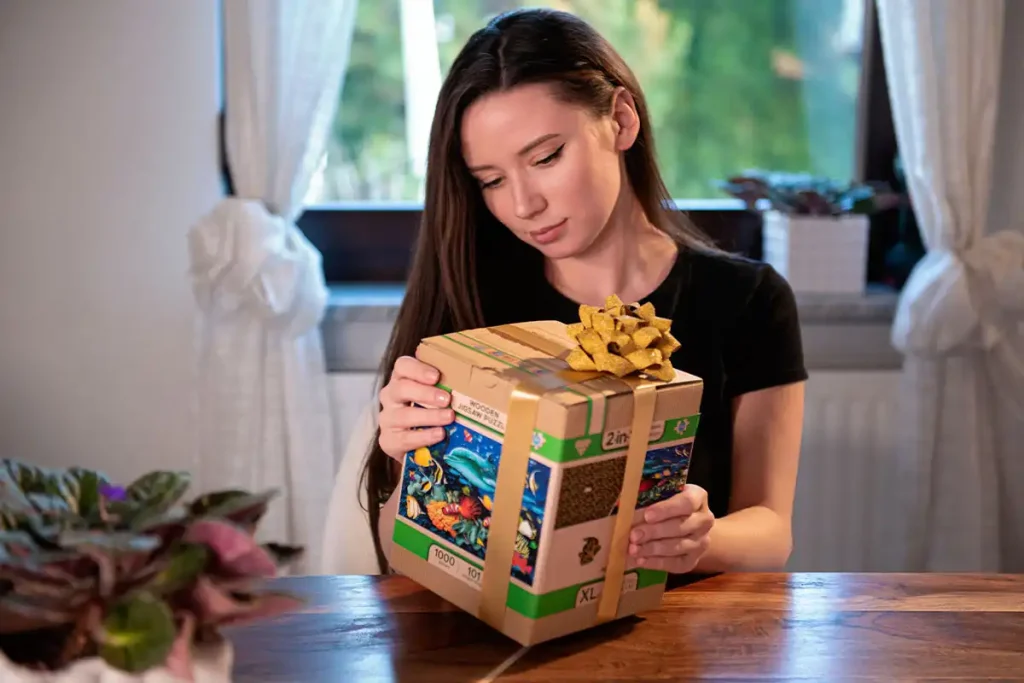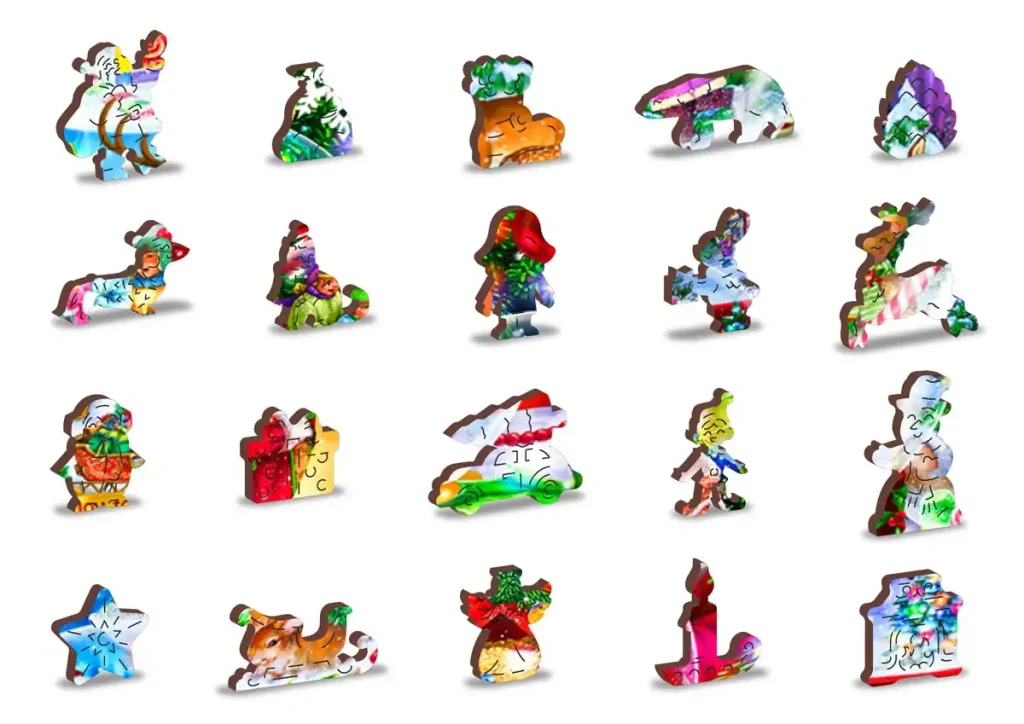 Thematic Cutting for an Immersive Experience
Christmas Snowballs 500 Wooden Puzzle is more than just a puzzle; it's a celebration of the holiday season, a beautiful decoration, and an excellent gift choice. Once completed, you can proudly display it on your wall as a piece of art, and it's a fantastic way to spend quality time with your family during the holidays
Two-Sided Assistance for an Enjoyable Assembly
Make this puzzle a part of your Christmas traditions and create cherished memories year after year. Order yours today and add a touch of holiday magic to your home!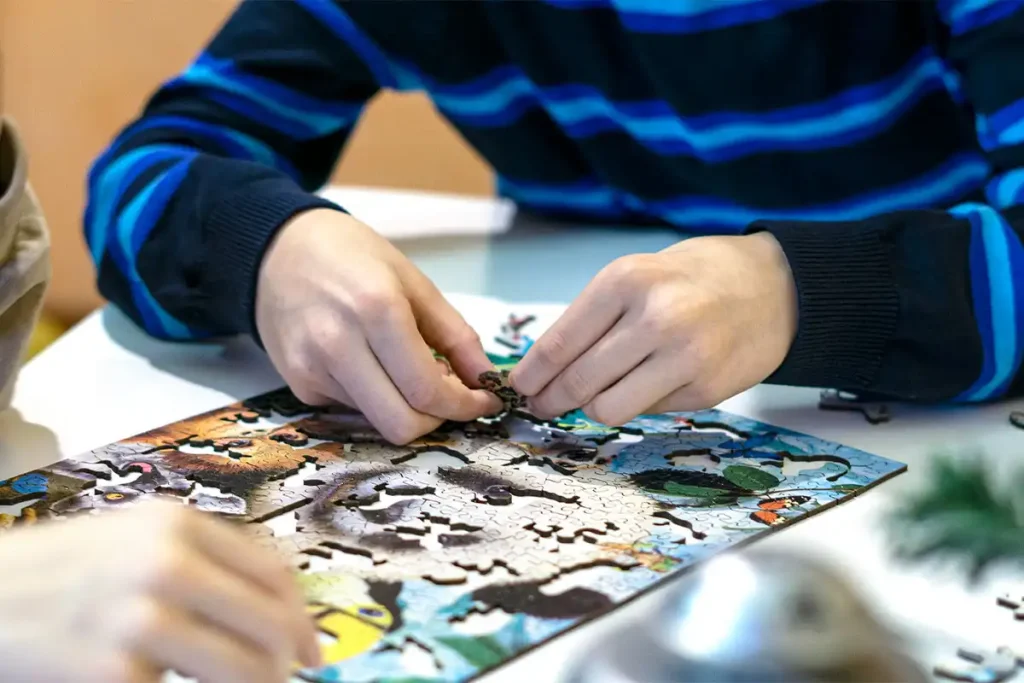 Characteristics
Series/Article
XM 505-0048-L
Age
10+
Number of elements
500 pcs
Number of whimsies
50 pcs
Assembled size
H: 14,76"(37,5 cm)
W: 10" (25,4 cm)
Packaging size
H: 5,98" (15,2 cm)
W: 4,92" (12,5 cm)
D: 4,92" (12,5 cm)
Packaging weight
0,66 lb (0,3 kg)
Puzzle thickness
0.12" ( 3 mm)
Assembly time
6h
Artist
Randy Wollenman
Type of Cut
Christmas
Back side