Experience the Enchantment of the Wooden Puzzle
Dive into the world of the Wooden Puzzle and uncover a festive tableau. Let the tale of Santa Claus, resting peacefully by a warm hearth with his trusted canine companion, enrapture both adults and youngsters over the age of 14.
A Canvas of Colors
Bright and vibrant, every piece you connect illuminates the narrative, creating a mesmerizing visual experience.
Unique and Distinctive Elements
Every piece stands out with its own shape, adding layers and intrigue to your assembly journey. Larger theme-based components, be it animals or landmarks, further enrich the assembling experience.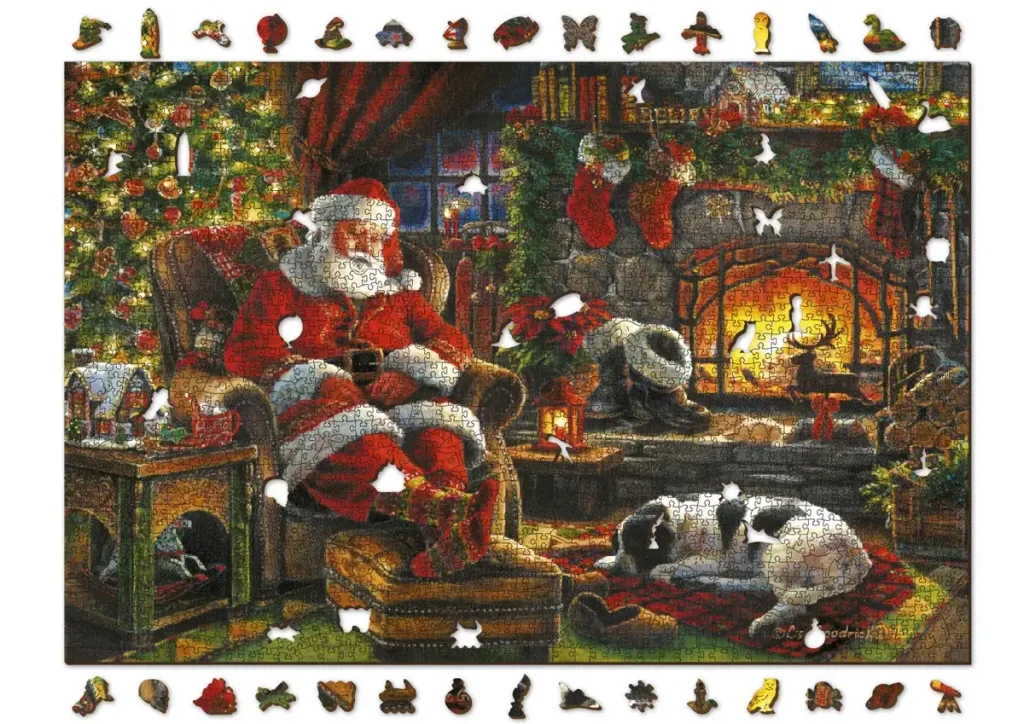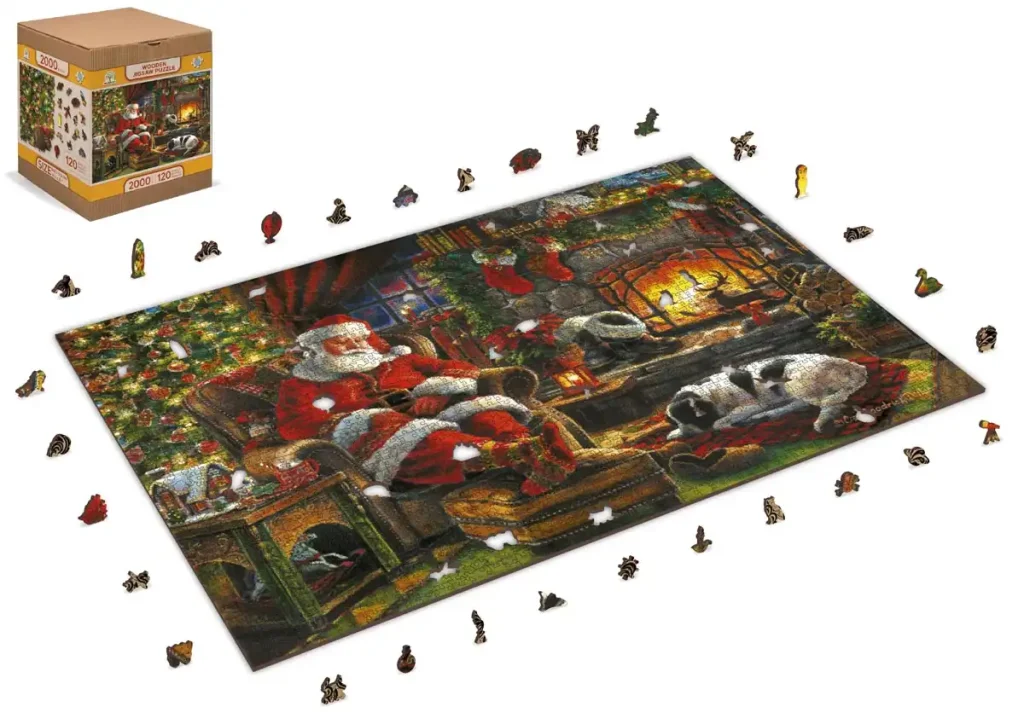 Creating Family Memories
Piecing together this serene depiction provides an ideal setting for family bonding. Its two-sided nature, complete with a design on the reverse, offers added depth and fun to the entire process.
An Ideal Gift Choice
Seeking the perfect present? This intricate artwork hits the mark, promising challenge, enjoyment, and a profound sense of accomplishment.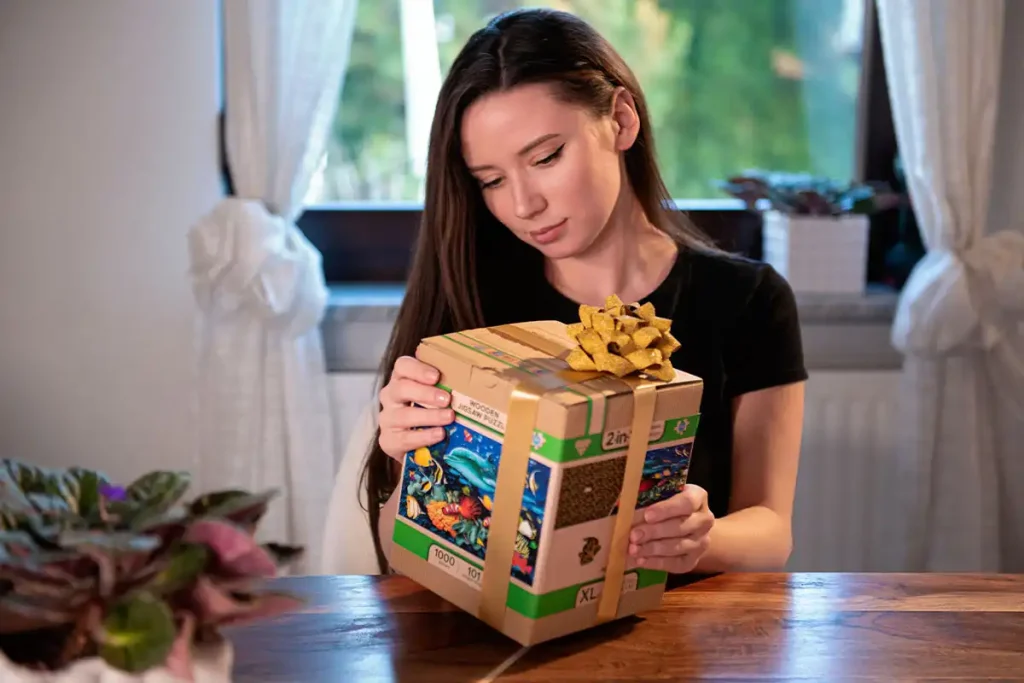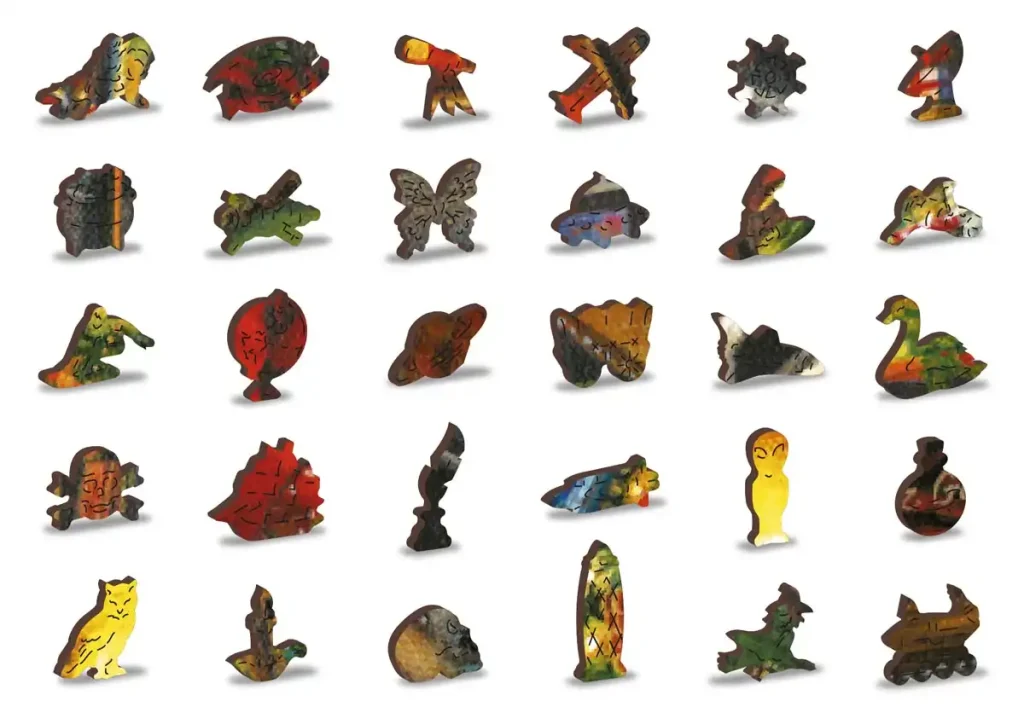 Artistry Beyond Assembly
Don't let your hard work stay confined to its box. Transform your completed masterpiece into a charming decor statement, perfect for adorning any wall space.
Thematic Excellence
Each set boasts a theme-specific touch. Nature themes surprise with unique fauna, while travel-based sets showcase distinct landmarks from various countries, ensuring a fresh experience with each variant.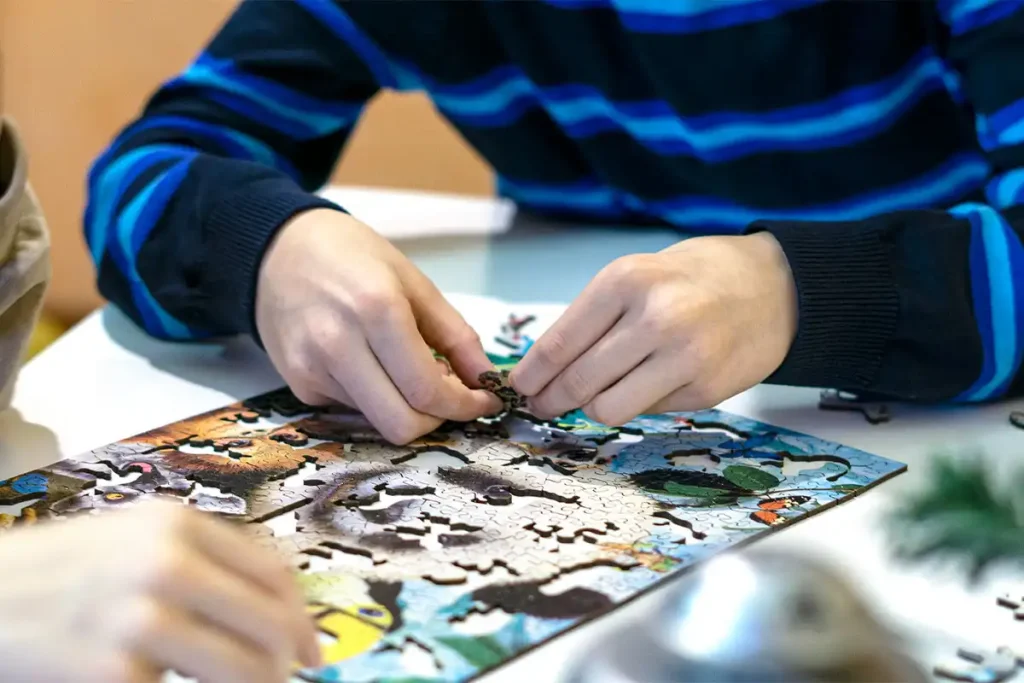 Characteristics
Series/Article
AL 2000-0163-XXL
Age
14 +
Number of elements
2000 pcs
Number of whimsies
120 pcs
Assembled size
H: 20.9'' (53,2 cm)
W: 30.0'' (76,1 cm)
Packaging size
H: 7.87" (20 cm)
W: 6.57" (16,7 cm)
D: 6.57" (16,7 cm)
Packaging weight
2.11 lb (0,95 kg)
Puzzle thickness
0.12″ (0,3 cm)
Assembly time
18h
Artist
L. Goodrick-Dillon
Back side
In conclusion
The Christmas Nap 2000 more than mere leisure. It beckons you to a journey filled with stories, challenges, and shared moments of joy. Embrace its allure, relish the shared memories, and let every piece craft its own tale.