Discover the Allure of Wooden Puzzles
At the heart of this exquisite creation is a magnificent portrayal of a tiger adorned in vibrant rainbow hues. It's not just a puzzle; it's a journey into the realm of creativity and imagination.
Shaped in the form of a tiger's head, this wooden masterpiece takes you on an adventure like no other. With 150 intricately designed pieces, each with its own distinctive shape, you're in for a challenge that's as enjoyable as it is stimulating.
But what truly sets this creation apart are the larger, thematic pieces. Depending on the theme, you'll find majestic animal shapes or iconic landmarks, enhancing the excitement of assembling this work of art.
Perfect Gift for Any Occasion
This isn't just a game; it's a delightful gift for your loved ones. Whether it's a birthday surprise or a thoughtful gesture, this work of art is sure to bring joy and smiles. Furthermore, this isn't limited to tabletop enjoyment. Once completed, it can be proudly displayed as a stunning piece of wall decor, showcasing your accomplishment for all to see.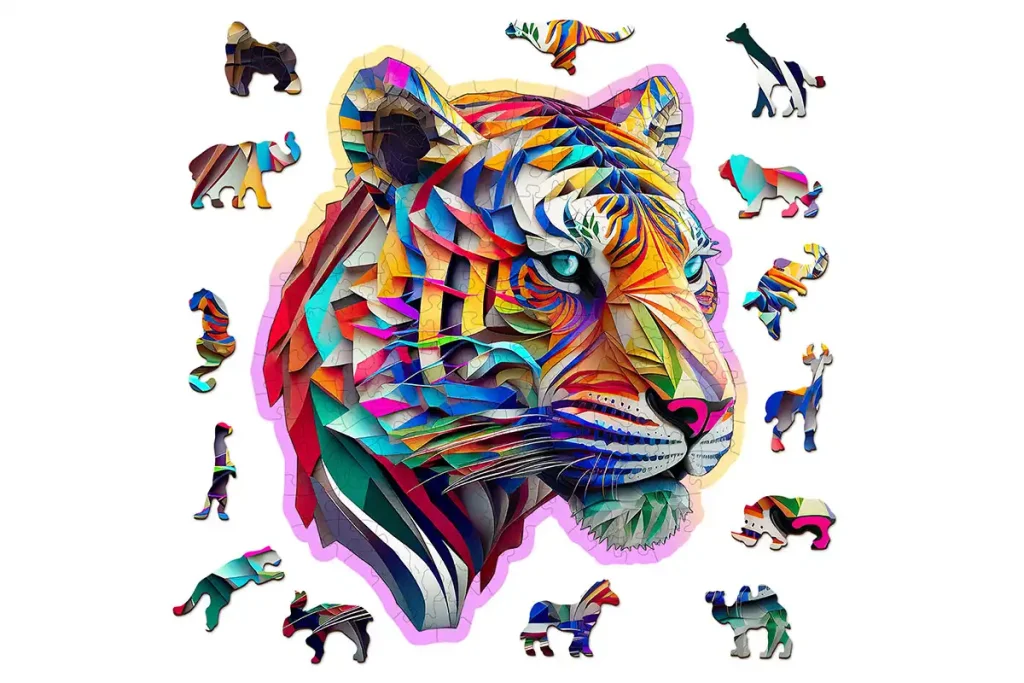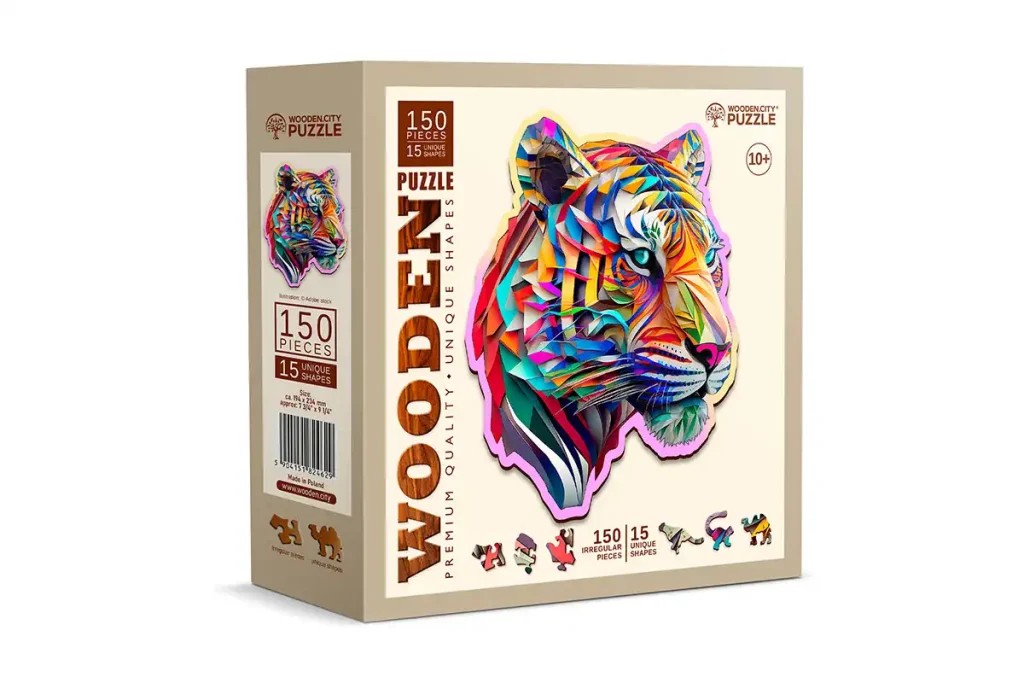 Two-Sided Excitement
Here's a secret to make the assembly experience even more enjoyable – it's two-sided! Flip it over, and you'll discover a clever pattern that can assist you in the process, adding an extra layer of challenge for enthusiasts.
More than a jigsaw
And don't forget, assembling is an excellent way to bond with your family. Spend quality time together, away from screens, and immerse yourselves in the satisfaction of completing a beautiful work of art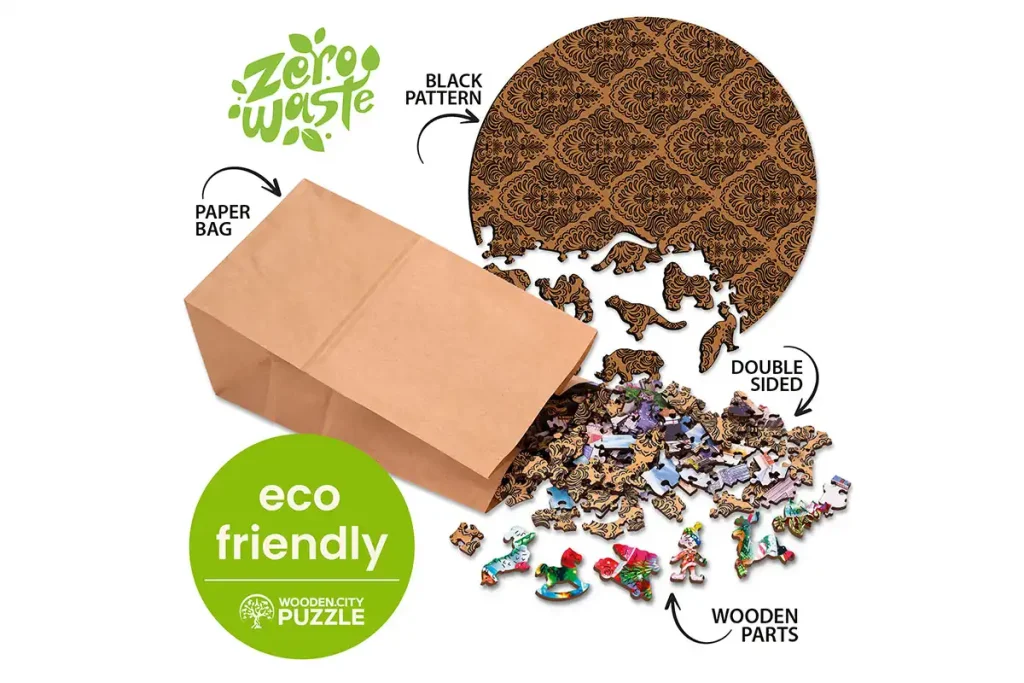 Characteristics
Series/Article
HE 0169-M
Age
8+
Number of elements.
150 pcs
Number of whimsies
15 pcs
Assembled size
H: 9.25'' ( 23,4 cm)
W: 7.75'' (19,4 cm)
Packaging size
H: 7.8'' (20 cm)
W: 7.8'' (20 cm)
D: 2.24'' ( 5,7 cm)
Packaging weight
0,66 lb (0,3 kg)
Puzzle thickness:
0,12" (3 mm)
Assembly time
2.5h
Artist
Adobe Stock
Type of Cut
Animal
So why wait? Unleash your creativity, sharpen your problem-solving skills, and embark on an exciting journey with our offering. Order yours today and discover the magic of artistry!