Discover the Unique Allure of the Modern Lion 250 Wooden Puzzle
Experience the enchanting universe of the Modern Lion 250 Wooden Puzzle. This 250-piece set, suitable for both adults and children above 10 years of age, features a mesmerizing lion's head silhouette filled with vivid, rainbow hues.
Striking Chromatic Scheme
Step into a world filled with mesmerizing colors as you assemble this set. The rainbow spectrum comes to life, painting an emotionally invigorating picture that promises to delight the senses.
Unmatched Piece Design
Every single piece in this set boasts a one-of-a-kind shape, transforming the assembly process into an unpredictable yet satisfying endeavor. Thematic elements such as animals or landmarks further enhance the enjoyment and challenge of putting it all together.
Perfect for Gifting
If you are searching for a present that bridges generational gaps, look no further. This set serves as an unforgettable gift for various occasions, be it birthdays, holidays, or milestones.
Fostering Family Bonds
Assembling this set provides an exceptional opportunity to spend quality time with your family. This collective endeavor not only fosters cooperation but also provides a delightful way to create lifelong memories.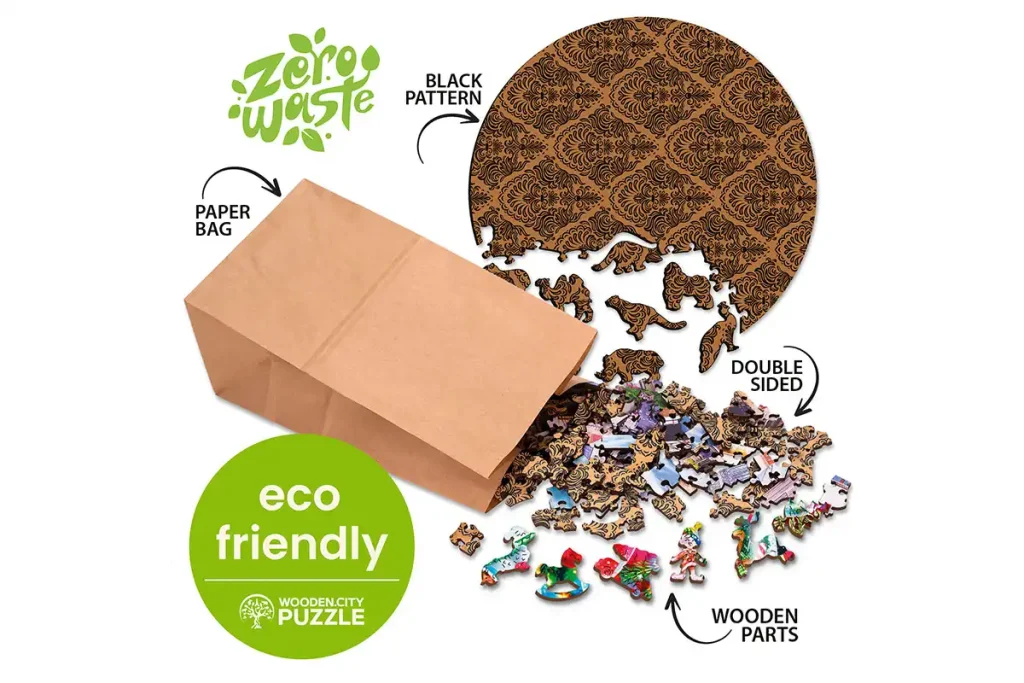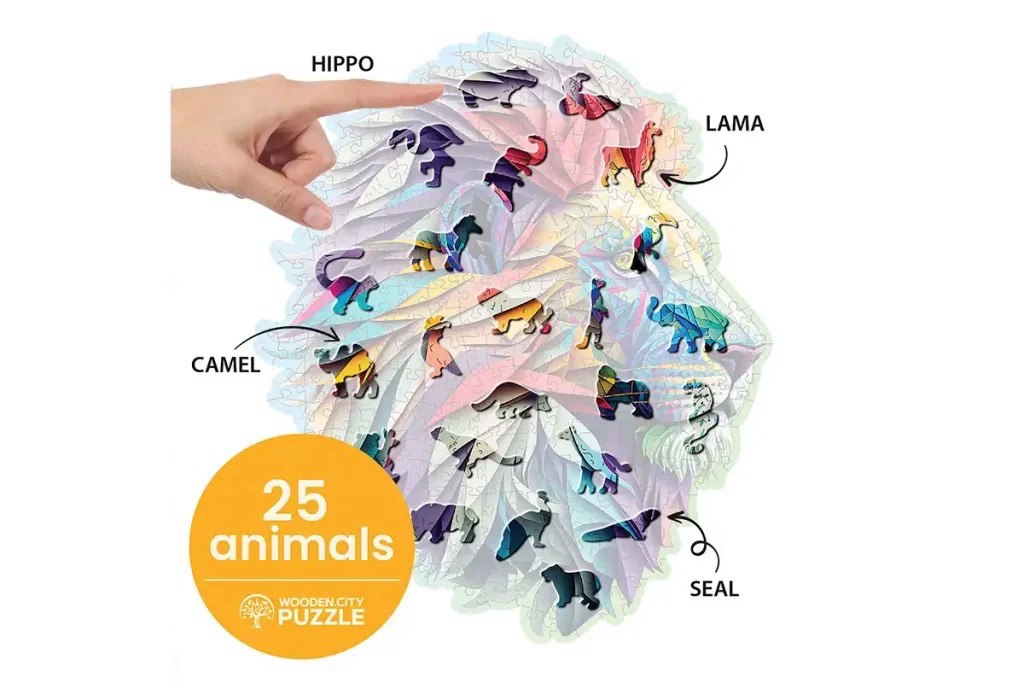 Themed Cut Pieces
Every set we offer is characterized by its own thematic cuts. For example, an animal-themed set would include distinct animal shapes, while a travel-themed set might feature iconic landmarks, adding another level of excitement to your assembly journey.
Duality in Design
Add a twist to your assembly experience! Each piece comes with a unique pattern on its flip side that can assist or challenge you further, depending on how you choose to use it.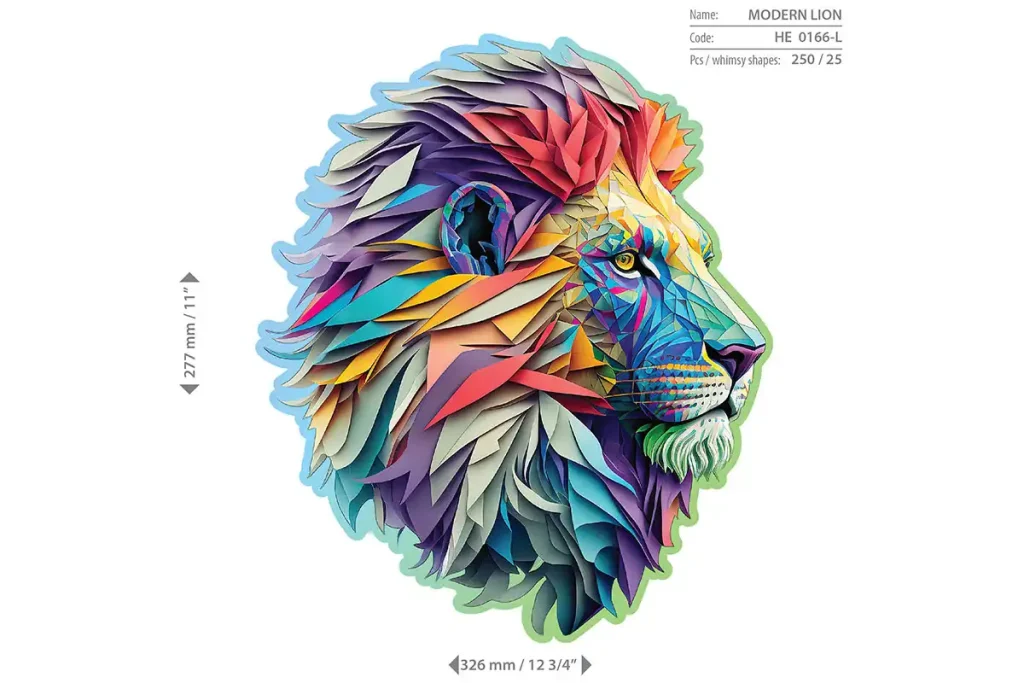 A Lasting Piece of Art
Upon completing the assembly, you'll find that this beautiful creation effortlessly transitions into a piece of wall art, enriching your living space with its colorful elegance and intricate design.
Characteristics
Series/Article
HE 0166-L
Age
10+
Number of elements
250 pcs
Number of whimsies
25 pcs
Assembled size
W: 11'' ( 27,7 cm)
H: 12,75'' ( 32,6 cm)
Packaging size
H: 7.8'' (20 cm)
W: 7.8'' (20 cm)
D: 2.24'' ( 5,7 cm)
Packaging weight
0,88lb (0,4 kg)
Puzzle thickness
0,12" (3 mm)
Assembly time
4h
Artist
Adobe Stock
Type of Cut
Animal
In closing, the Modern Lion 250 is not just a collection of interlocking pieces; it is an immersive experience that celebrates artistry, fosters family ties, and leaves a lasting impression. It promises not just engagement but enrichment, transcending its physical form to offer an experience that you and your family will cherish.