Wooden Shaped Puzzle: Intricate Artistry Revealed
The Lion Roar 250 Wooden Puzzle invites you to explore the grandeur of a majestic lion. This lion, however, is not just any lion. Its form is embellished with images of exotic animals such as zebras, elephants, rhinos, and giraffes, all set against a picturesque, blossoming waterfall. Truly, nature's splendor captured in wood.
Unique Pieces, Unique Experience
Every fragment of this captivating creation stands out with its individual shape. Venture deeper, and thematic designs emerge. Animal enthusiasts will spot unique wildlife elements, while globe-trotters will find various iconic landmarks. Such depth in design ensures an engaging assembly journey, full of surprises.
Two Faces to Every Fragment
Flip over each piece, and a new world of intricate patterns awaits. These patterns serve dual purposes – assisting during assembly and offering an added layer of wonder and intricacy.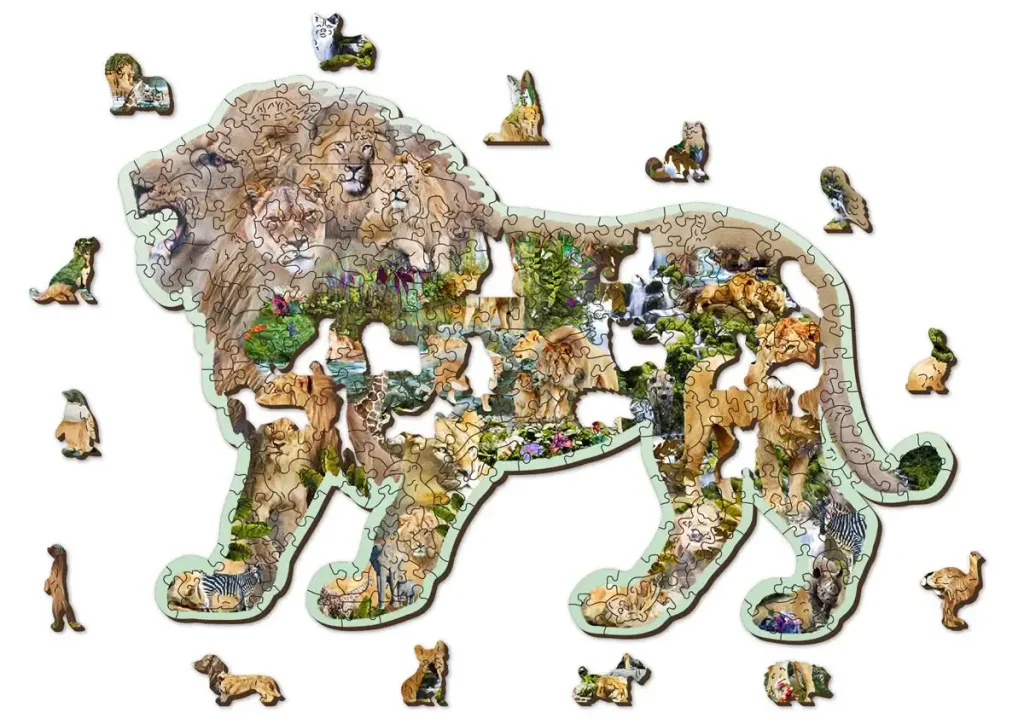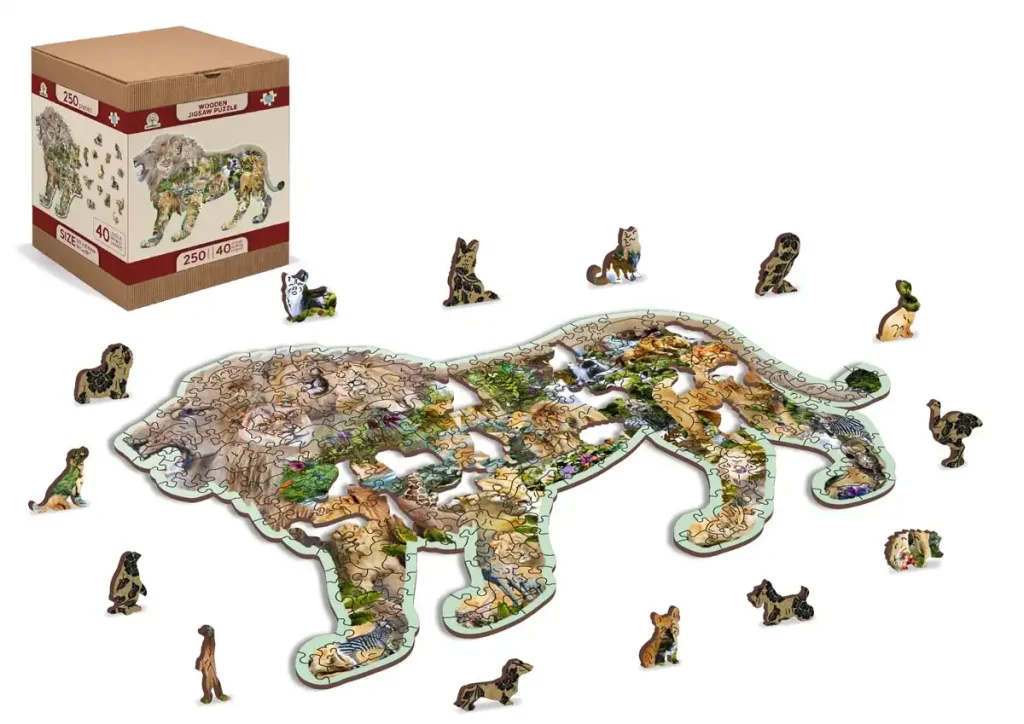 A Memorable Gift
Searching for a standout present? The Lion Roar 250 stands tall. It's an adventure, a memory, a collective experience waiting to be unwrapped. Ideal for adults and kids above 10, it's a gateway to shared moments and collaborative creation.
From Assembly to Art
The Lion Roar 250 isn't merely for solving. Once completed, it transforms into a mesmerizing piece of art, ready to adorn any wall, amplifying the beauty of any room with its detailed narratives.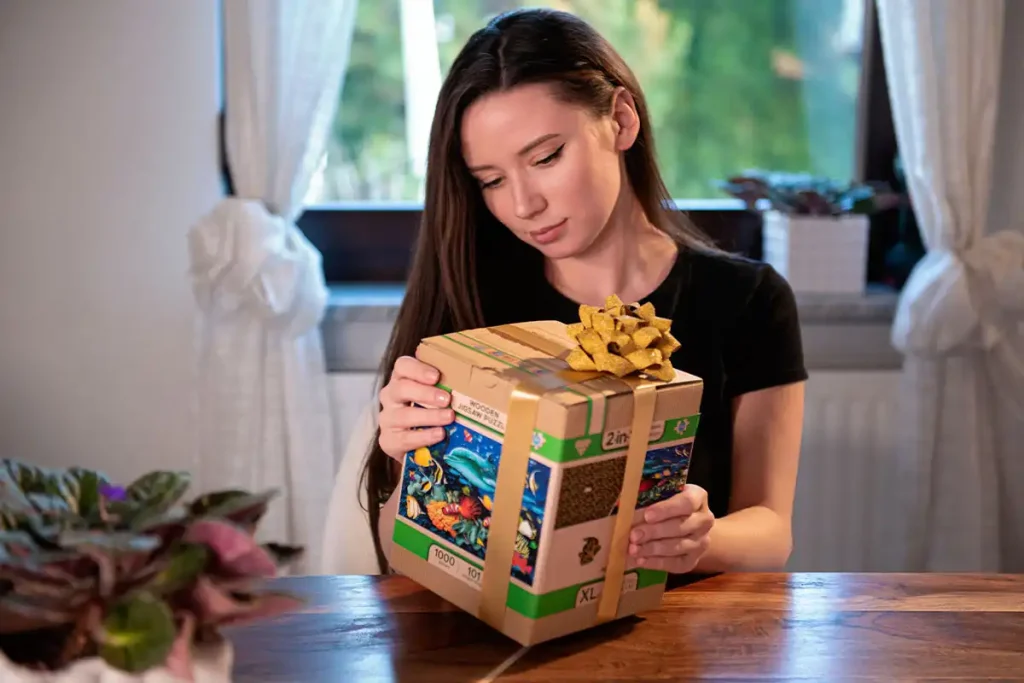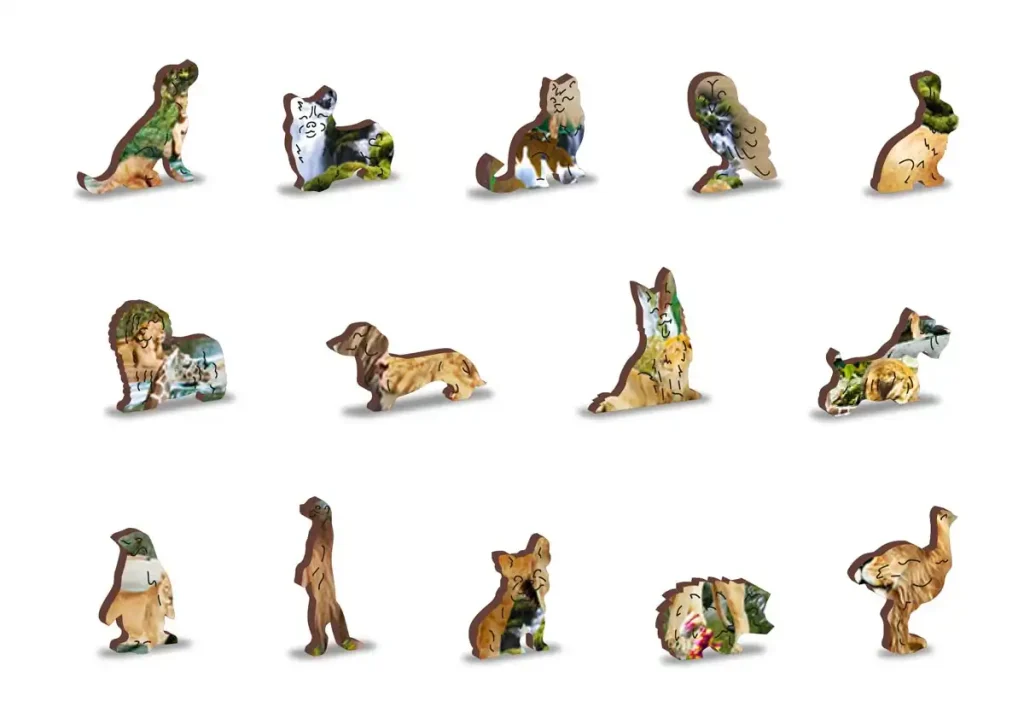 Reimagining Family Time
Engaging with the Lion Roar 250 transcends traditional pastimes. It becomes about connection, shared stories, and unity. It's a cherished journey with loved ones, filled with discovery and collective triumphs.
Stories Waiting to be Told
Beyond the pieces lie tales and adventures. Whether it's the allure of wildlife or the charm of far-off landmarks, each segment promises a new chapter, a new journey.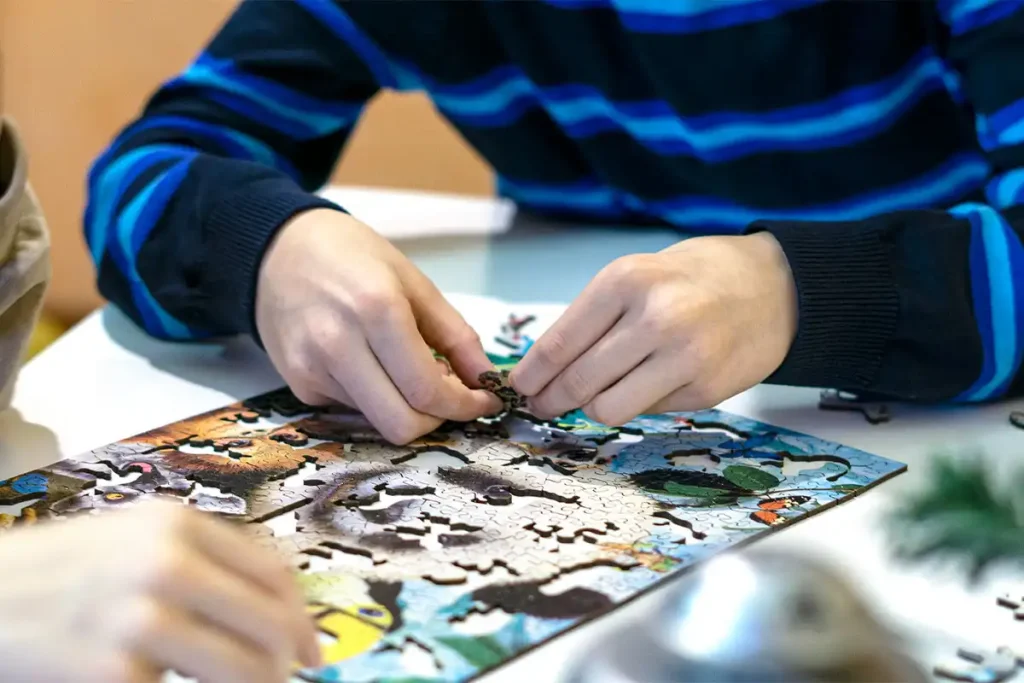 Characteristics
Series/Article
HE 0150-L
Age
10+
Number of elements
250pcs
Number of whimsies
40pcs
Assembled size
H: 14.76" ( 37,5cm)
W: 10" ( 25,4cm)
Packaging size
H: 5.98" (15,2 cm)
W: 4.92" (12,5 cm)
D: 4.92" (12,5 cm)
Packaging weight
0,89 lb (0,405 kg)
Puzzle thickness
0.12″ (0,3 cm)
Assembly time
3h
Artist
Alix Mullins
Type of Cut
Animal
Back side
To wrap it up
The Lion Roar 250 isn't just about piecing together wood. It's an artistic journey, a tale of craftsmanship, and a bridge to shared moments. Be it as a cherished gift, a piece of decor, or a means of bonding – it's an experience that awaits exploration.