Experience the Wooden Puzzle Artistry
The beauty of a Wooden Puzzle is undeniable, and our Magic Elephant serves as a testament to this truth. With an image that's both captivating and colorful, this puzzle reveals an elephant in all its majesty. Flip it over, and you're greeted with intricate patterns to aid your assembly journey.
Crafted with Thematic Excellence
Every creation we offer resonates with a specific theme. Animal enthusiasts will find unique animal-shaped components, while travel aficionados will discover elements reminiscent of global landmarks. With the Magic Elephant, immerse yourself in stories of Indian heritage.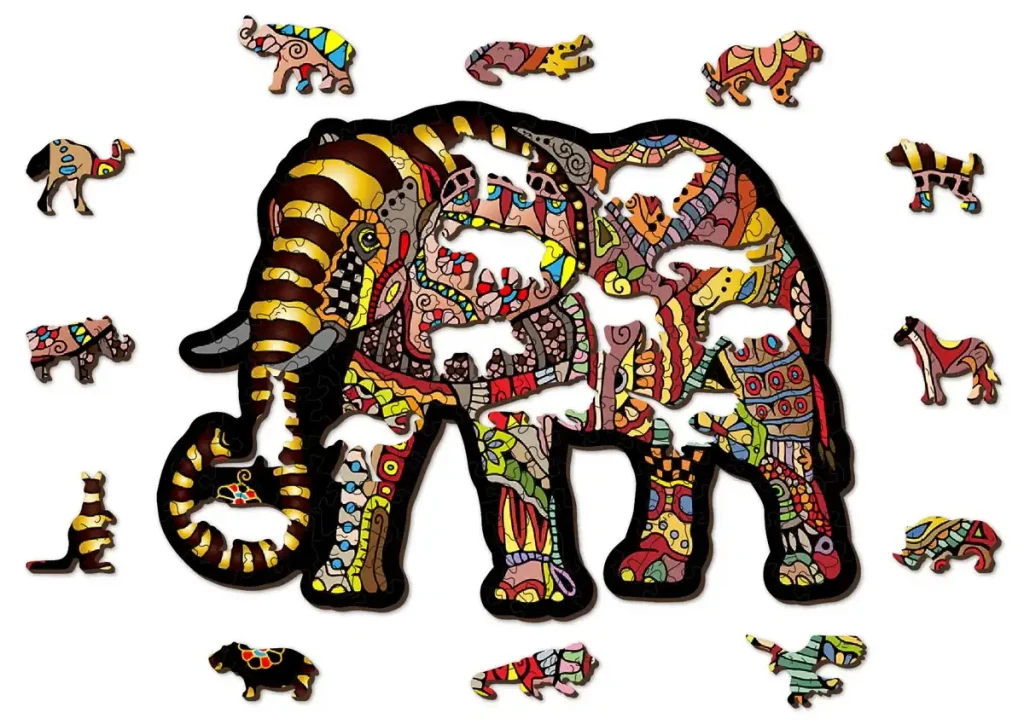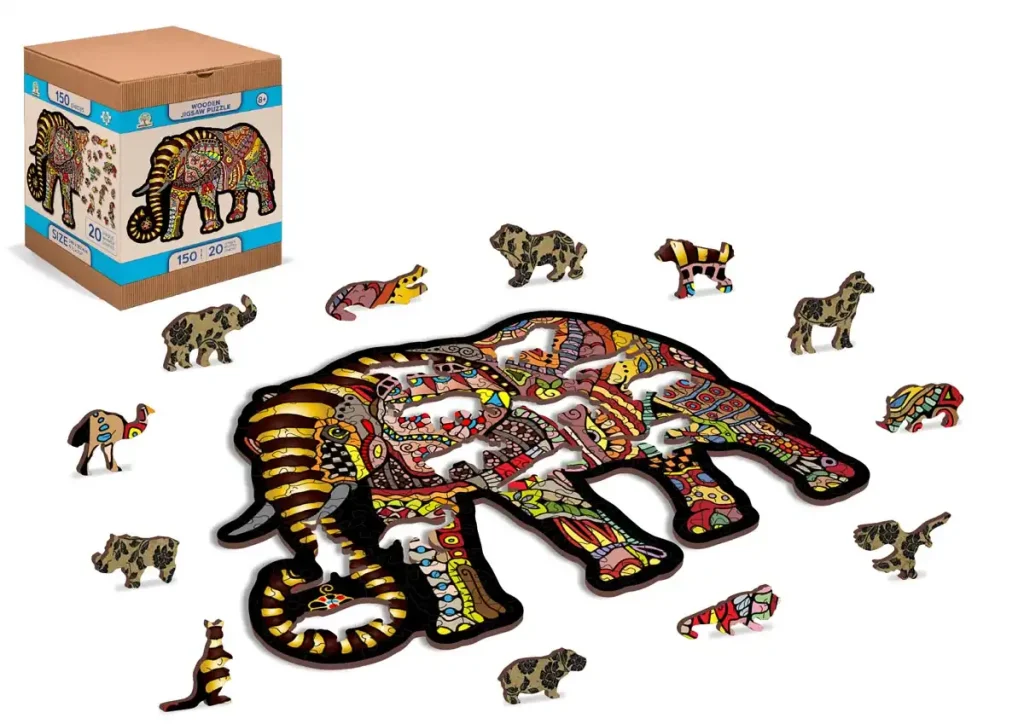 Building Bonds and Memories
Piecing together the Magic Elephant is an endeavor to be shared. Ideal for children aged 8 and above, it's an opportunity for adults and kids to bond, fostering connections while navigating the challenge.
A Gift of Thought and Beauty
Pondering over a memorable gift? The Magic Elephant signifies more than just art; it stands as a testament to patience, dedication, and culture. It's a gesture that promises engagement and a lingering sense of achievement.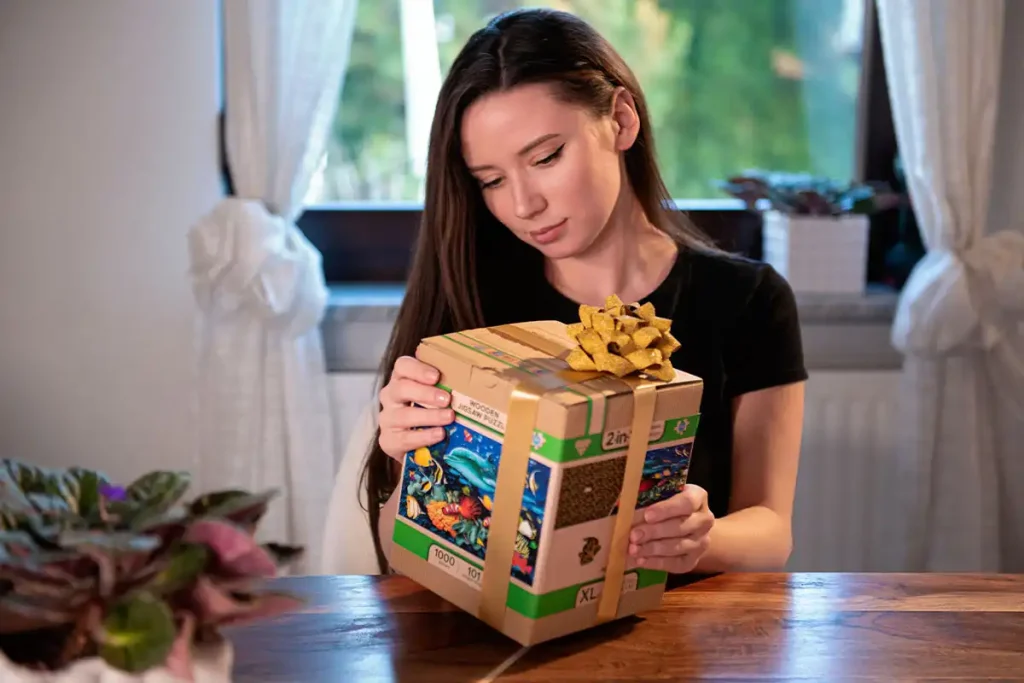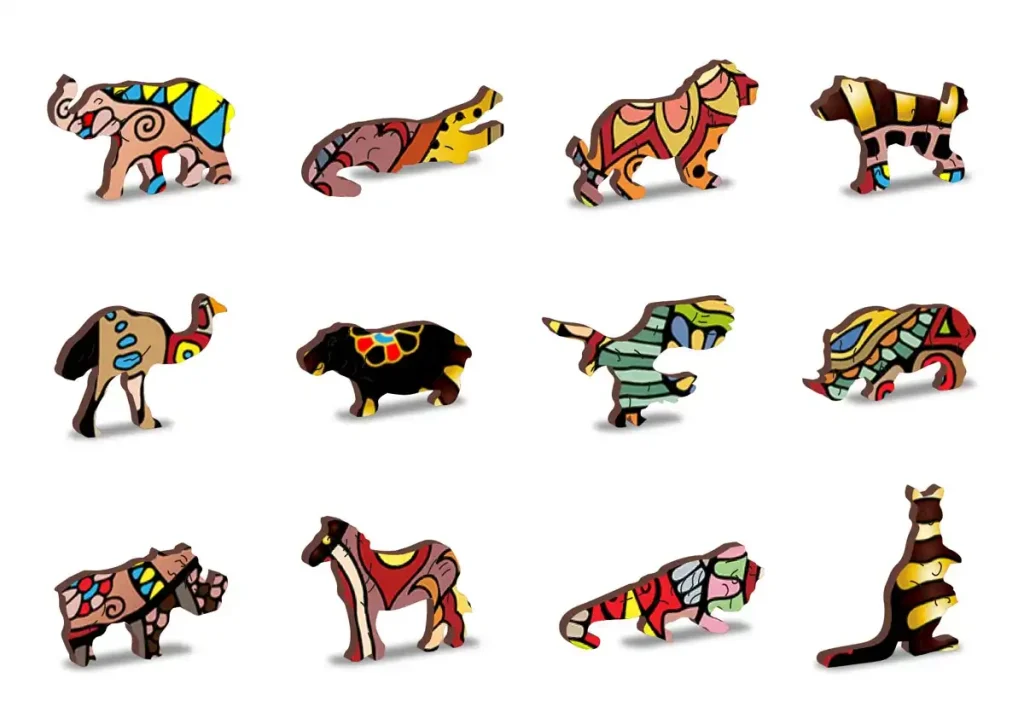 Beyond Recreation
Once assembled, the Magic Elephant doesn't just have to be stored away. It transitions seamlessly into a captivating decor piece. Display it with pride, let it hang on your wall or grace your tabletop, inviting admiration from every gaze.
Distinctive in Every Detail
The precision and intricacy in our designs are unmistakable. Every component is uniquely shaped, with larger theme-based pieces like animals or landmarks thrown into the mix for an enhanced assembly thrill.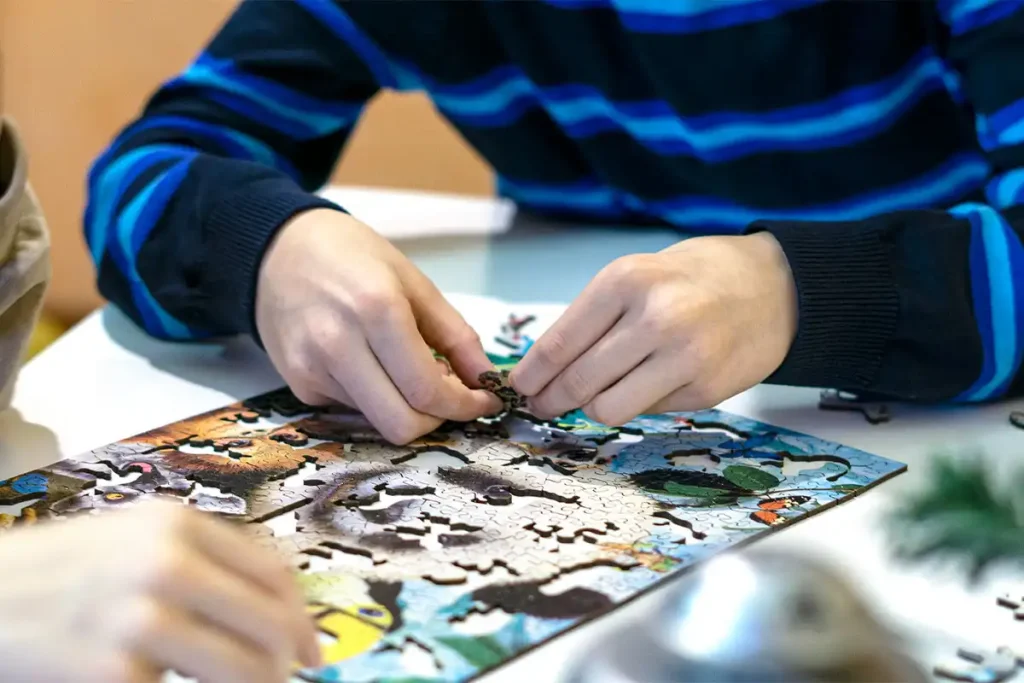 Characteristics
Series/Article
HE 0037-M
Age
8+
Number of elements
150pcs
Number of whimsies
20pcs
Assembled size
H: 10" ( 25,4cm)
W: 7.16"(18,2cm)
Packaging size
H: 5.98" (15,2 cm)
W: 4.92" (12,5 cm)
D: 4.92" (12,5 cm)
Packaging weight
0,51 lb (0,235 kg)
Puzzle thickness
0.12″ (0,3 cm)
Assembly time
2.5h
Artist
shutterstock
Type of Cut
Animal
Back side
To sum it up
The Magic Elephant 150 goes beyond mere assembly. It's an exploration of culture, family ties, and artistry. A voyage where tales come alive, memories are crafted, and the outcome is an awe-inspiring spectacle.