Unveiling the Mysteries of the Wooden Puzzle
Designed in the silhouette of an owl's head, this wooden puzzle offers an immersive and stimulating challenge, ideal for both adults and children aged 8 and above. Its radiant colors serve as an invitation into a world teeming with creativity and enjoyment.
This assembly challenge stands out due to its assortment of specialized, thematic pieces, influenced by various elements from the animal kingdom to iconic landmarks. These elements enrich the experience by adding a layer of complexity and allure to the assembly process.
An Ideal Present
More than a mere diversion, this captivating assemblage makes for a thoughtful gift, appropriate for various celebratory occasions. Whether it's a birthday, a holiday, or just a spontaneous gesture of affection, this crafted masterpiece ticks all the boxes. When fully assembled, consider transforming it into a mesmerizing piece of wall art.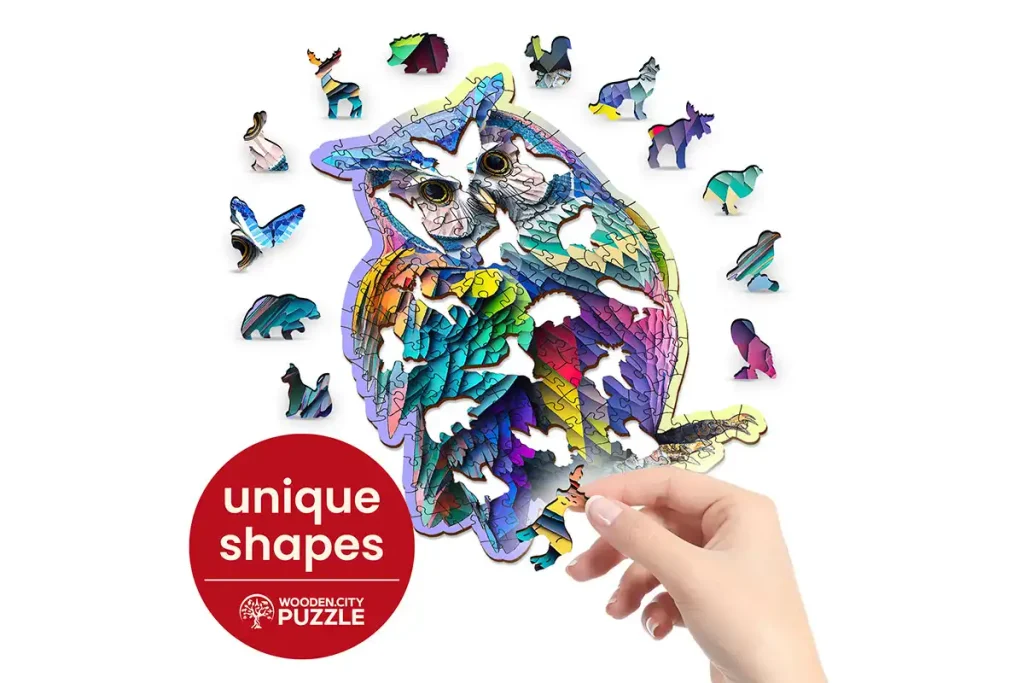 Enhance Your Living Space
Moving beyond its initial purpose, this fascinating assemblage metamorphoses into a compelling piece of home decoration. Hanging it on your wall does more than showcase your talent for problem-solving; it creates a focal point guaranteed to engage and captivate your visitors.
More than a jigsaw
This unique assemblage provides much more than a simple pastime; it offers a multi-layered experience. It's an avenue for quality family bonding, an exploration of your artistic boundaries, and a chance to bring a touch of creativity and aesthetic balance to your home.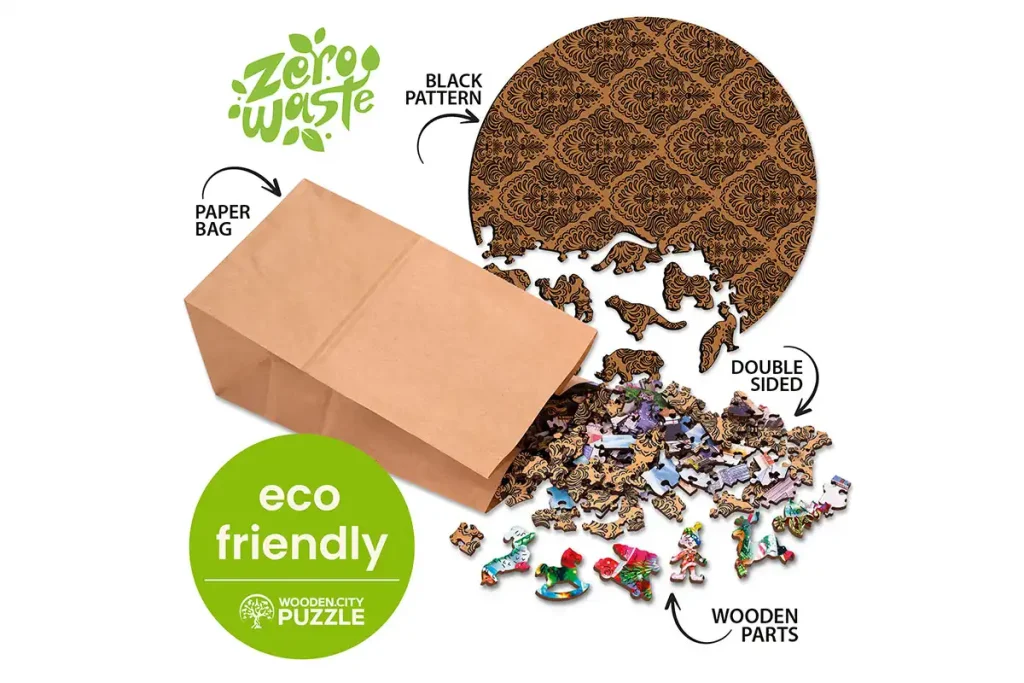 Characteristics
Series/Article
HE 0179-M
Age
8+
Number of elements
150 pcs
Number of whimsies
15 pcs
Assembled size
H: 9.5'' ( 23,9 cm)
W: 9'' (22, 9 cm)
Packaging size
H: 7.8'' (20 cm)
W: 7.8'' (20 cm)
D: 2.24'' ( 5,7 cm)
Packaging weight
0,66 lb (0,3 kg)
Puzzle thickness
0,12" (3 mm)
Assembly time
2.5h
Artist
Adobe Stock
Type of Cut
Animal
To sum it up, by diving into this endeavor, you are not merely occupying your time; you are engaging in a transformative experience. This meticulously designed assemblage doesn't just challenge your cognitive abilities; it nurtures your creative spirit and becomes a statement piece in your home. It combines challenge, beauty, and the reward of a finished masterpiece, all waiting for your touch.