Discovering the Magic of the Wooden Puzzle
With every Wooden Puzzle you explore, there's a story waiting to be unveiled. Our Crazy Pets 200 showcases an array of smiling animals. These gleeful creatures, poking out their tongues playfully, are set against a rustic wooden fence adorned with beautiful flowers, infusing every moment of assembly with whimsy and delight.
Colors in Full Bloom
Every shade in this artwork pops with vibrancy, ensuring that both children and adults are engrossed in bringing the scene to life. From the brilliant plumage of the Ara to the subtle hues of the butterflies, the color palette promises a visual treat.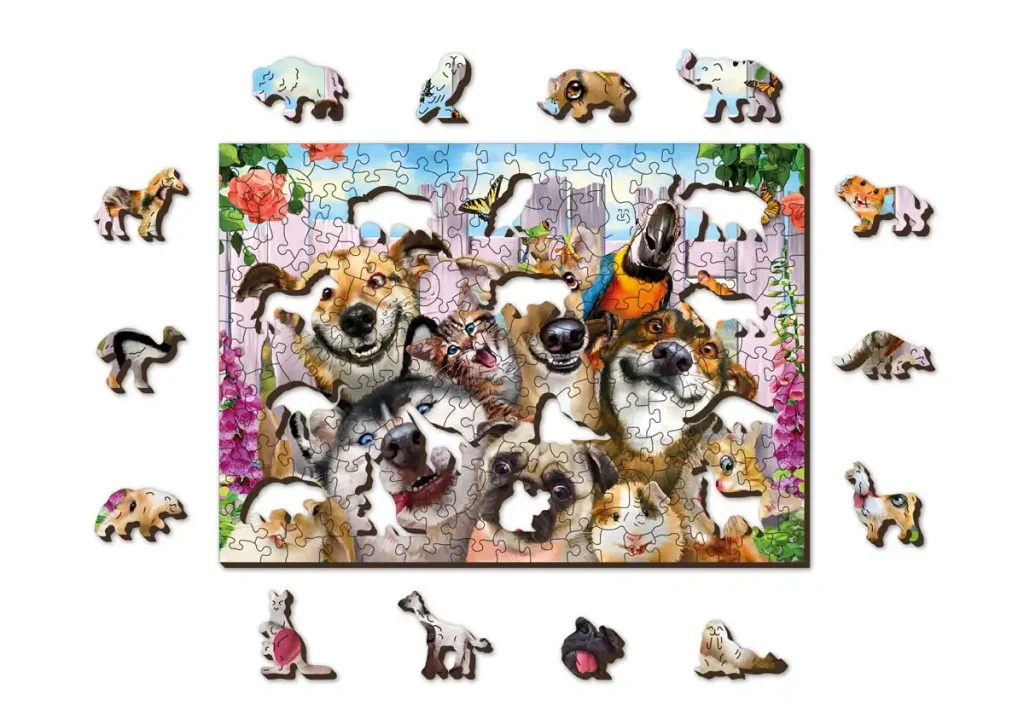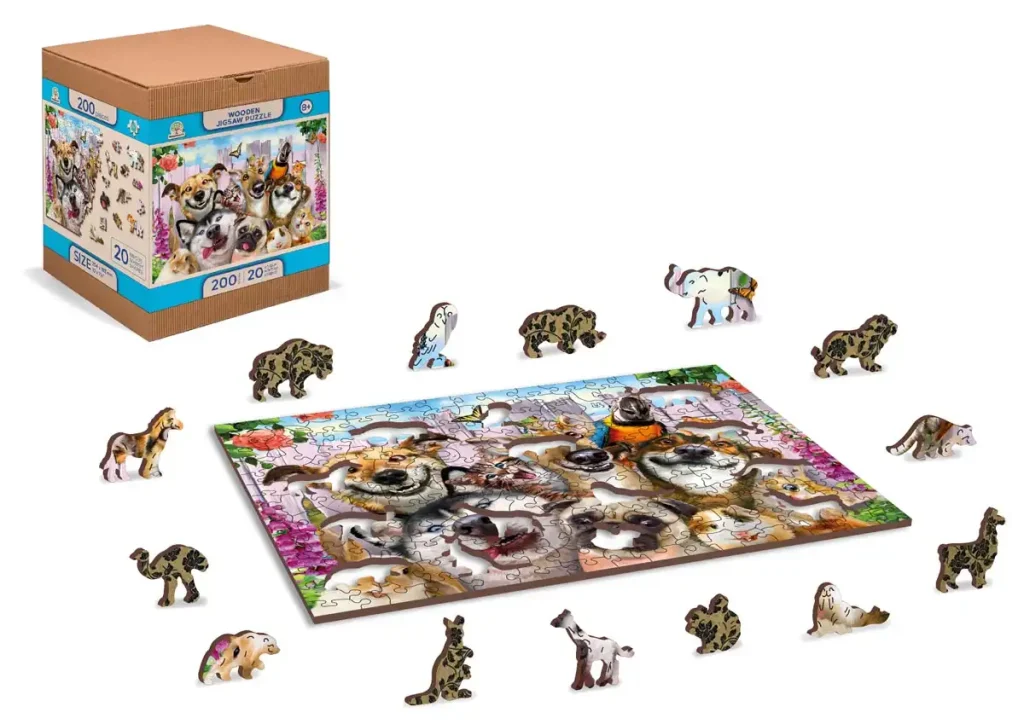 A Gift Like No Other
In search of the perfect gift? The Crazy Pets 200 is a remarkable choice for both children over 10 and adults. It's more than a mere pastime; it's an experience, a memory in the making.
Uniqueness in Every Detail
No two pieces are the same. Each element boasts its distinctive shape, with larger thematic pieces depicting animals or landmarks based on the theme. This not only makes the assembly process more captivating but also adds an element of surprise with each connection.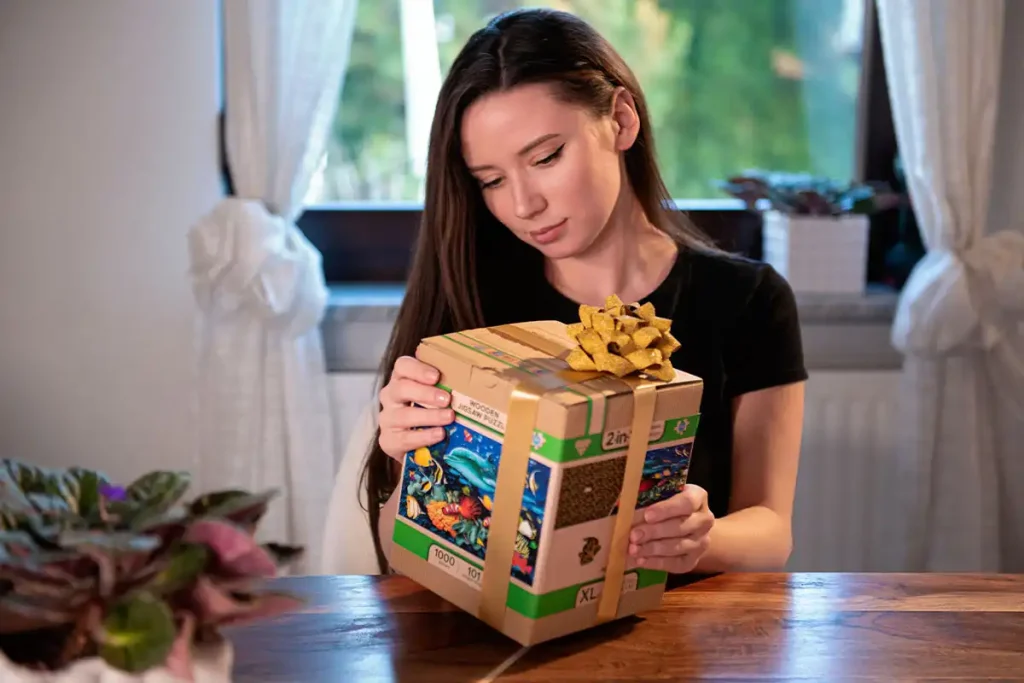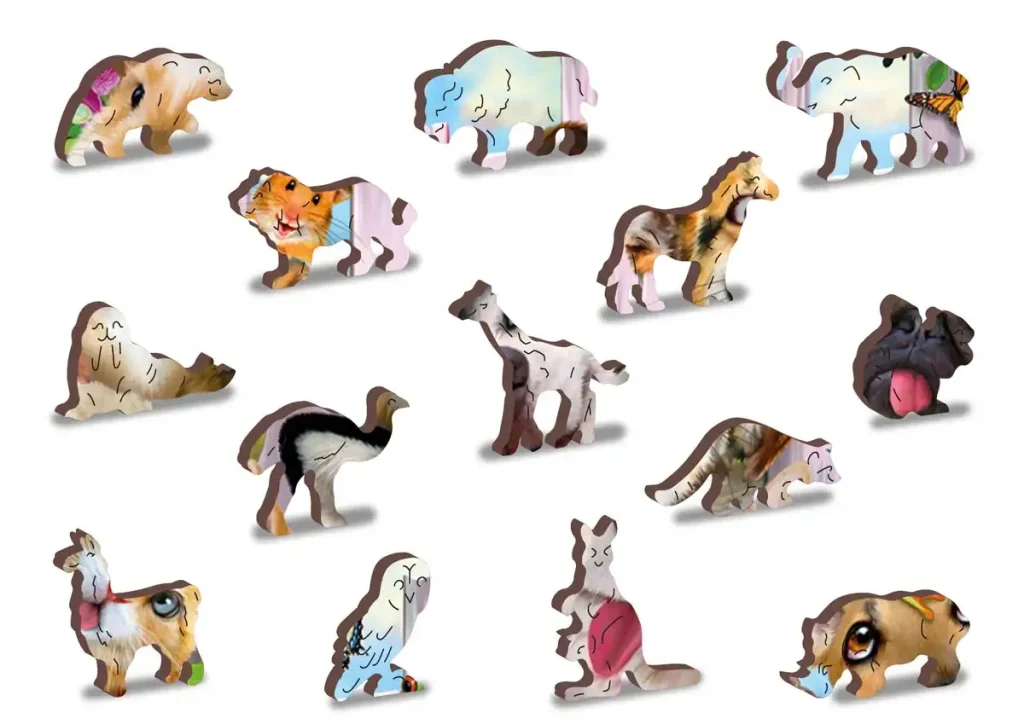 Delightful Duality
Every piece in our collection is two-sided. The reverse side of each piece features intricate patterns, serving as valuable hints to aid in assembly, blending challenge with assistance.
Transforming Spaces
Once assembled, the Crazy Pets 200 isn't just a testament to patience and skill. Its vibrant tableau serves as a gorgeous decor piece, ready to grace any wall, sparking conversations and igniting imaginations.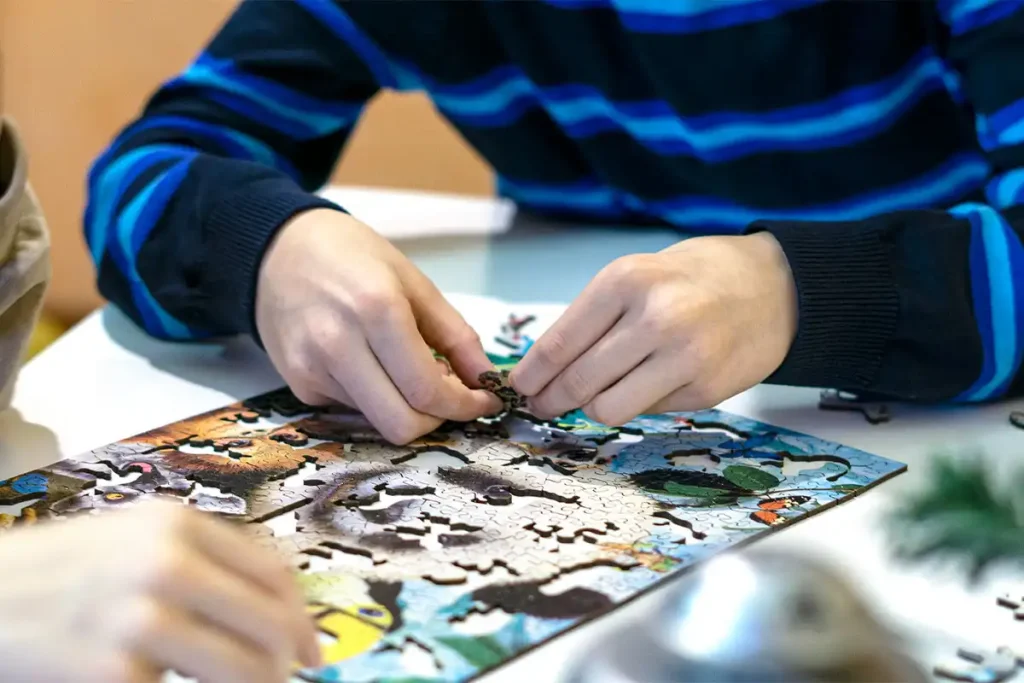 Cherished Moments
Engaging in this delightful assembly offers a splendid way to bond with loved ones. It's a dance of fingers and minds, of shared challenges and mutual achievements, making each moment precious.
Characteristics
Series/Article
AN W 0067-M
Age
10+
Number of elements
200pcs
Number of whimsies
20pcs
Assembled size
H: 7,16"(18,2cm)
W: 10" (25,4 cm)
Packaging size
H: 5,98" (15,2 cm)
W: 4,92" (12,5 cm)
D: 4,92" (12,5 cm)
Packaging weight
0,66 lb (0,3 kg)
Puzzle thickness
0,12" (3 mm)
Assembly time
3h
Artist
Howard Robinson
Type of Cut
Animal
Back side
In conclusion, our pieces, crafted with passion in Poland, EU, promise not just entertainment but an experience. Dive into the Crazy Pets 200 universe, where every piece narrates a story, ensuring a memorable journey long after the final element snugly fits its place