Embark on an Adventure with this Wooden Puzzle
The Wooden Puzzle offers enthusiasts an entrancing experience. Dive into a world where animals come alive in a playful tableau set deep within dense jungles. Imagine a charming selfie setting, spotlighting cheerful animals.
Not Just a Game, but an Experience
Designed to captivate both children and adults, this artifact is a perfect choice for those aged 10 and above. The vibrant hues embedded in its design not only elevate its visual allure but promise an engaging assembly experience that will have both young and mature minds hooked.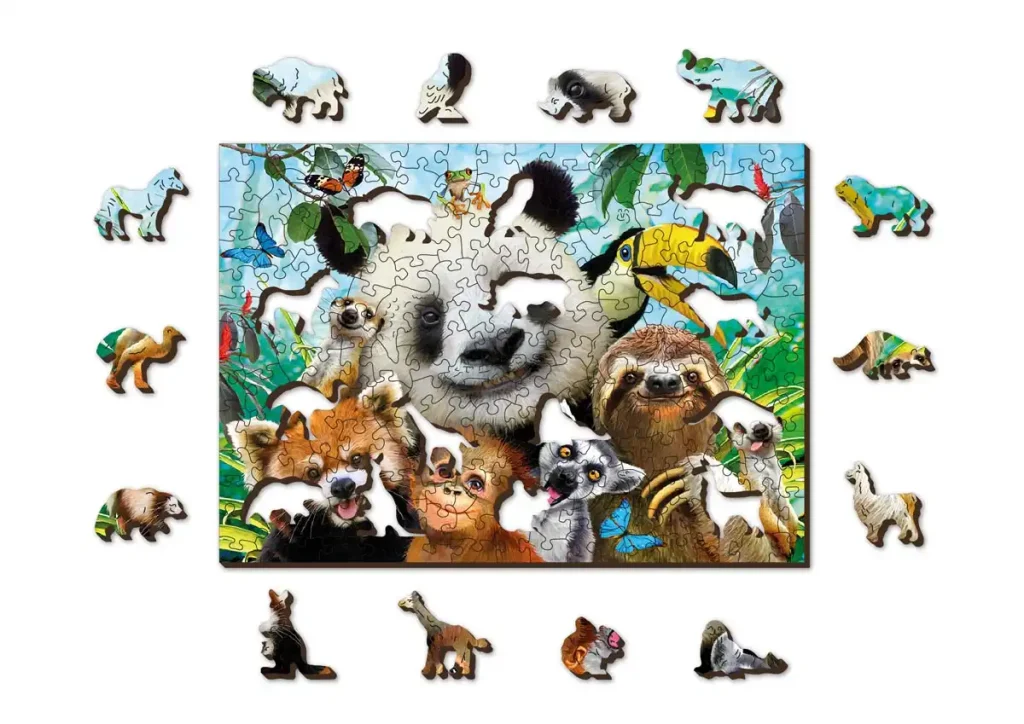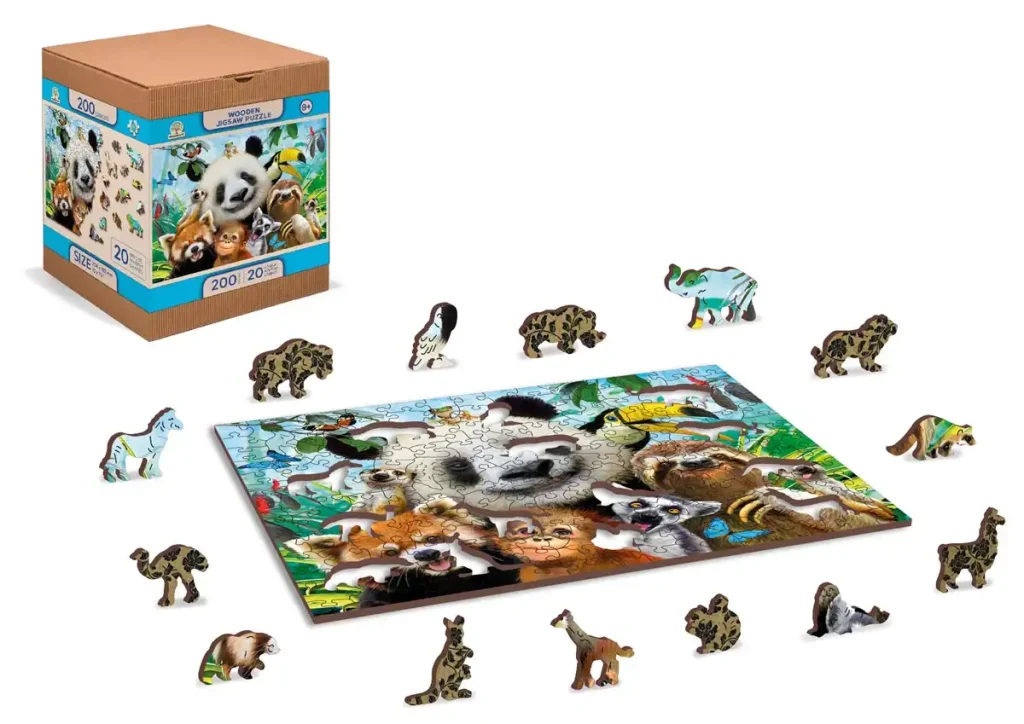 Unique in Every Sense
Each piece of this masterpiece boasts a unique shape, ensuring every step of the journey is distinct. The inclusion of thematic large-shaped elements, be it animals or even landmarks depending on the theme, makes the assembly process even more riveting.
A Gifting Delight
Searching for a gift that bridges age gaps with ease? Look no further. This creation stands as a brilliant gifting choice, promising hours of immersion, challenge, and a heartwarming sense of achievement. It resonates with the joy of exploration, making it a prime pick for any celebratory occasion.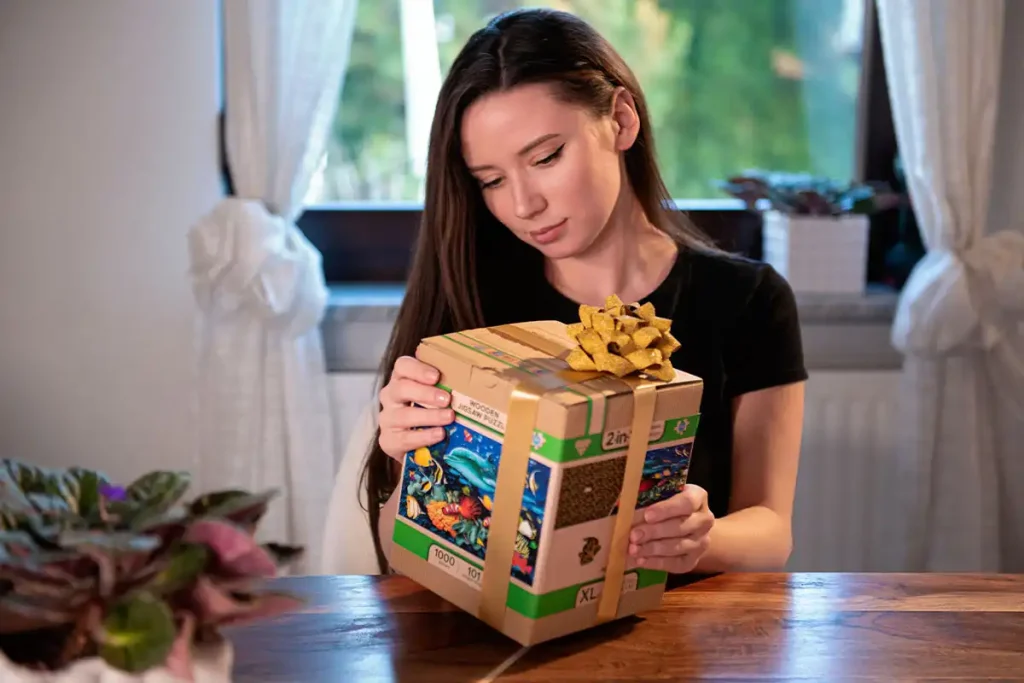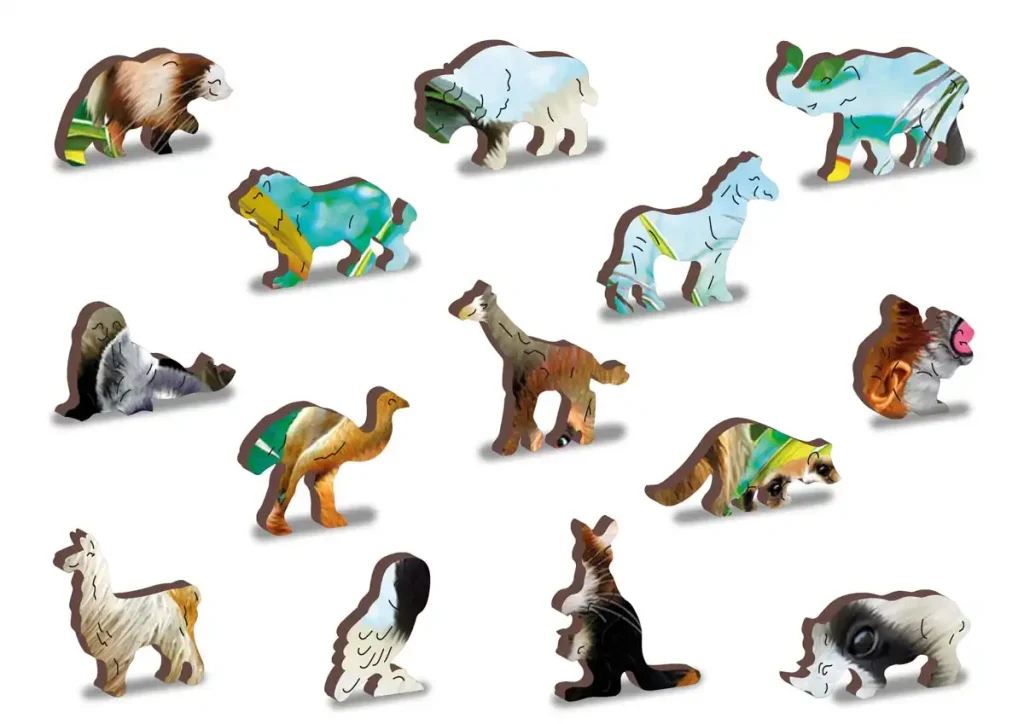 Beauty Beyond Assembly
After completing the assembly of this work of art, its value does not diminish. It transforms into a refined decorative element that can turn any wall into a magical masterpiece reminiscent of the jungle. It's a demonstration of art that surpasses ordinary entertainment.
Shared Moments, Cherished Memories
Each piece holds a secret: it's double-sided. The reverse side of every piece showcases a unique pattern, aiding and adding a twist to your assembly journey. Such craftsmanship ensures that animal-themed sets possess pieces cut in the silhouette of various creatures, while travel-themed ones might spotlight iconic landmarks from across the globe.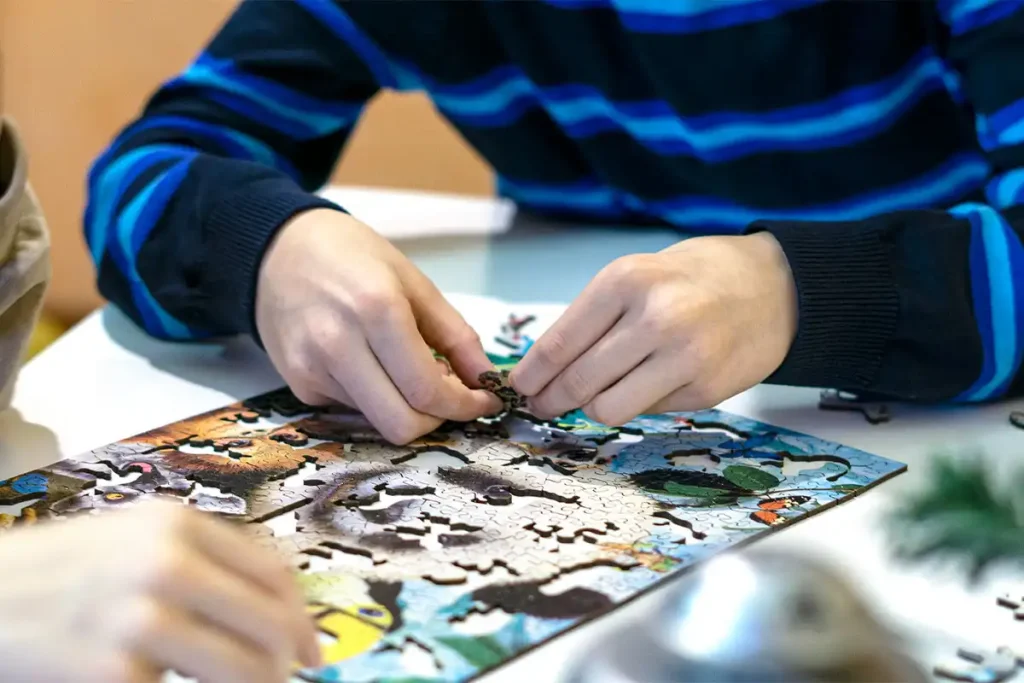 Characteristics
Series/Article
AN W 0068-M
Age
10+
Number of elements
200pcs
Number of whimsies
20pcs
Assembled size
H: 7,16"(18,2cm)
W: 10" (25,4 cm)
Packaging size
H: 5,98" (15,2 cm)
W: 4,92" (12,5 cm)
D: 4,92" (12,5 cm)
Packaging weight
0,66 lb (0,3 kg)
Puzzle thickness
0,12" (3 mm)
Assembly time
3h
Artist
Howard Robinson
Type of Cut
Animal
Back side
In wrapping up, the intricate cuts and designs echo the brilliance of Polish craftsmanship. It's not just an activity; it's a plunge into a world rich with color, challenge, and narrative. So, let the "Welcome to the Jungle 200" transport you to a realm where every piece tells a story, every assembly is an adventure, and every completed picture is a memory etched in time.